The wraps have come off the new Panasonic G100 – an affordable, capable mirrorless camera that's great for shooting stills and video alike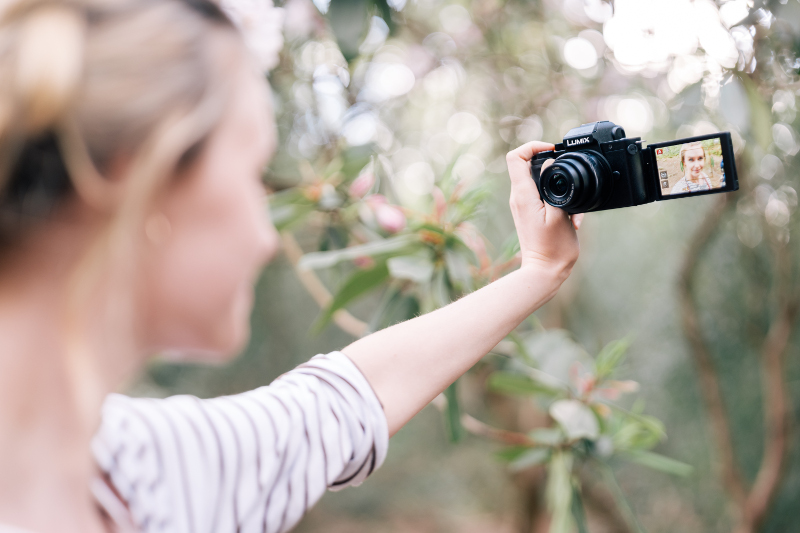 Today, Panasonic adds to its impressive stable of Micro Four Thirds mirrorless cameras with the Lumix G100.
A video/stills hybrid, this CSC builds on the previous success of Panasonic's G90, a mirrorless shooter that was notable for being one of the most affordable cameras on the market with V-Log preinstalled – a flat gamma profile that allows video users to produce a shot with as much dynamic range as possible, ready for colour-grading in the edit. The G100 also has this feature, but boasts plenty more as well, in a body that's smaller and lighter than that of many of its contemporaries.
Let's take a closer look and find out what's in store...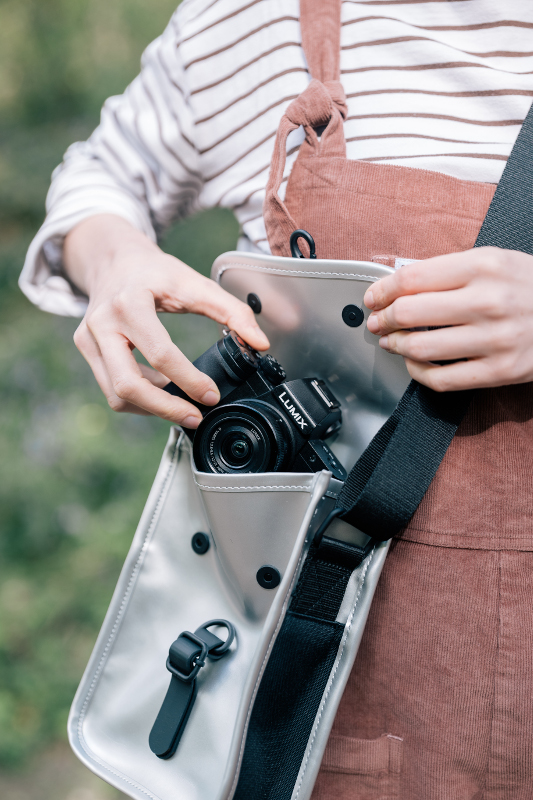 The Lumix G100 is light enough to be taken anywhere
Under the bonnet, the Panasonic Lumix G100 sports a 20.3MP Live MOS sensor, as well as the standard Micro Four Thirds lens mount that gives it access to a huge range of glass from not only Panasonic but also Olympus, Sigma and more.
What's perhaps more interesting about this camera, however, is on the outside – specifically, its impressively lightweight build, large viewfinder and flip-around touchscreen. Weighing in at about 303g body-only, it's considerably lighter than the more ruggedly built G90 at 533g. This makes the G100 a great choice for casual vlogging and take-everywhere shooting – more on which in a moment. The centrally mounted viewfinder is also welcome – a 3,680,000-dot model with 100% field-of-view coverage and a useful eye sensor built in. Meanwhile, the TFT LCD rear monitor boasts touch control, and is a free-angle model, meaning it can be flipped around 180 degrees, making it great for self-shooting and vlogging.
The Lumix G100 also sports 5-axis image stabilisation, which reduces camera-shake if you're shooting while walking and also improves performance in low light, the latter of which is further aided by the maximum ISO sensitivity of 25,600. It can also burst shoot using the electronic shutter at up to 10fps, with an impressive buffer of up to 480 JPEGS (or more than 20 RAW/RAW + JPEG images). It also has Wi-Fi and Bluetooth connectivity, making it easy to pair it with a smartphone for remote shooting and swift image transfer.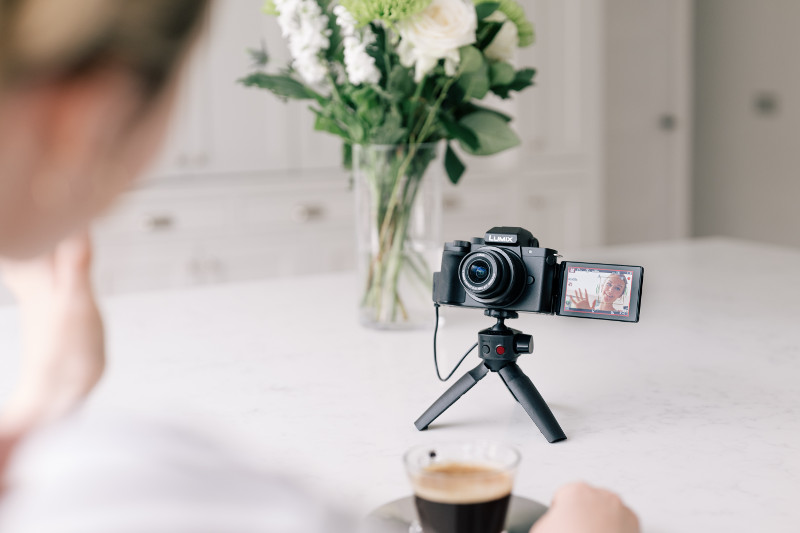 A capable camera for self-taping
Let's take a closer look at video. Like pretty much everything that comes out these days with the Lumix badge on it, the G100 shoots 4K video. It does at at a frame rate of 30p at a bit rate of 100 MBps – it can also shoot Full HD video at a higher frame rate of 60p, or at up to 120fps for super-slow-motion effects. Like many Panasonic cameras, it also comes with useful 4K PHOTO modes that allow for the extraction of high-resolution stills from 4K footage. This enables such impressive functionality as an effective 30fps burst rate – just another string to the bow of what is already a pretty versatile camera.
There have also been some interesting developments in terms of in-camera audio for the G100 – something not often given much consideration by manufacturers. The Lumix G100 boasts something new called OZO Audio, developed by Nokia. Essentially, it's three-mic internal audio that is linked to angle of view and face recognition functionality in order to deliver targeted, precise audio recording, adjusting the range and direction of the recording according to the person's movements.
In terms of vlogging, the camera is very much designed with a "pick up and go" mentality, with a switchable selfie-vlogging mode that automatically starts up when the screen is flipped around. The depth of field is decreased, face recognition is turned on, the pickup range of the built-in mics is increased, and the camera is ready to vlog. Nice and easy!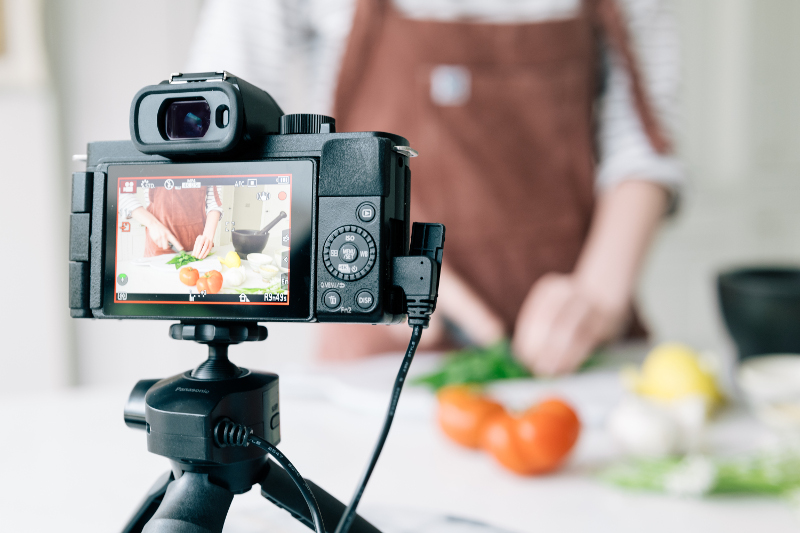 Sophisticated enough for professional shoots
Vloggers and everyday stills shooters will find a lot to like about the Panasonic Lumix G100. Its lightweight build and flip-out screen make it great for handheld self-shooting, while its versatile lens selection and sophisticated videography features will satisfy those looking for a little more depth. It's a great choice for all sorts of creatives in different fields, and we're looking forward to digging deeper into its functionality and trying it out for ourselves.
About the Author
Jon Stapley is a professional journalist with a wealth of experience in a number of photography titles including Amateur Photographer, Digital Camera World and What Digital Camera. See more of his writing on Jon's author page.
Related articles