Photographing moving subjects? The G9 is one of the world's fastest cameras and boasts the best image quality from a LUMIX G mirrorless camera yet
The Panasonic LUMIX DC-G9 was announced today as the company's new stills flagship – following the success of the LUMIX GH5.
The Panasonic LUMIX G9 (currently set to ship in January 2018) makes use of the latest Venus processing engine and boasts a 20.3MP Micro Four-Thirds Live MOS sensor – a special AR coating on the sensor promises to handle bright skies with ease, reducing both ghosting and flare.
Macro and landscape photographers can make use of a new High Resolution Mode, capable of producing 80-megapixel equivalent images in both JPEG and RAW file formats; the exciting new addition combines eight images, making a stable tripod an essential.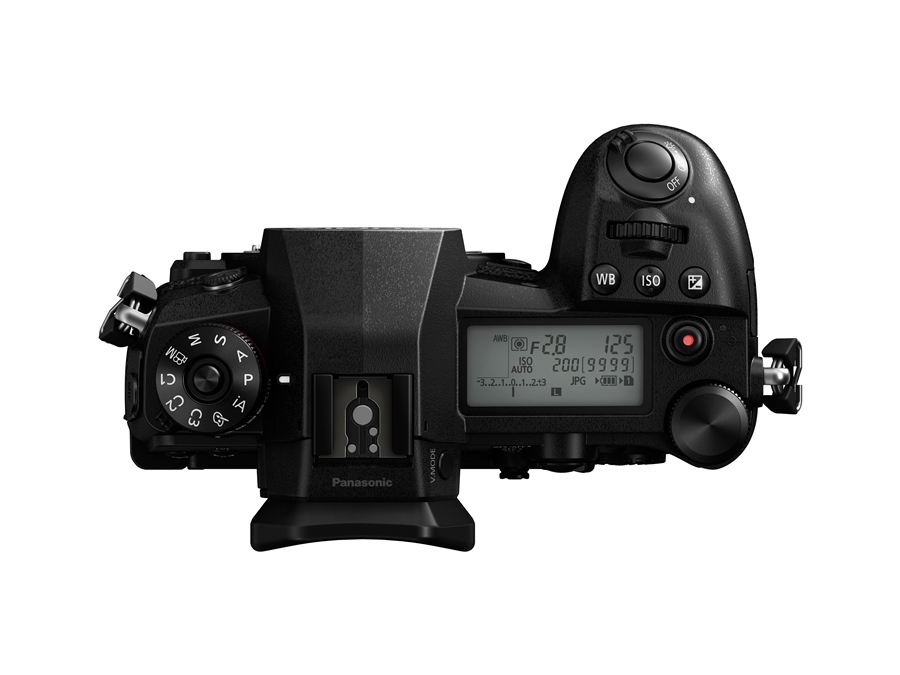 Upgraded image stabilisation will appeal to photographers on the move or those shooting with long telephoto lenses. The G9 can deliver crisp images when shooting at shutter-speeds of up to six speeds slower.
Add to that, the fastest shutter release lag in the industry (0.04 seconds), improved high-tracking autofocus performance and 20fps full-resolution (C-AF) burst speeds, and the G9 is begging to capture moving subjects.
But that's not all... Shoot in AF-S mode and the G9 is capable of producing a whopping 60fps burst speed!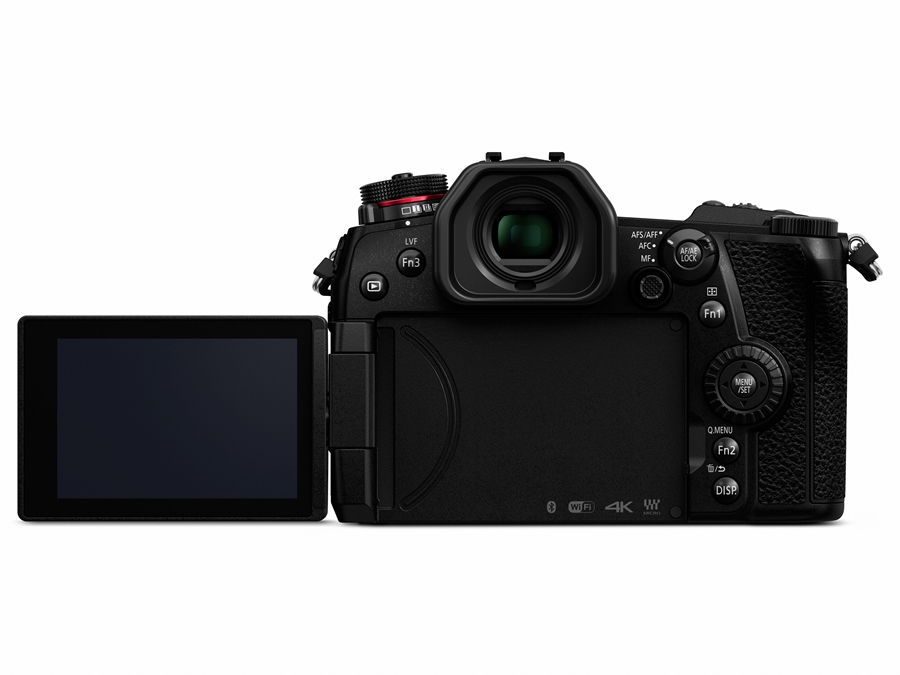 You can change the point of focus after taking a photograph, thanks to the G9's Post Focus mode, and with Focus Stacking mode, multiple images can be combined to alter depth of field.
4K video is supported, and stills can be extracted via Panasonic's 4K and 6K Photo modes.
The G9 sports the largest viewfinder on any mirrorless camera and an articulated, touch-screen operated, 120fps, OLED Live Viewfinder, featuring a 0.83x (35mm equivalent) magnification ratio and no blackout, even when shooting at high-speeds. The high-resolution viewfinder provides a 100% view and also includes a night mode when shooting in low-light.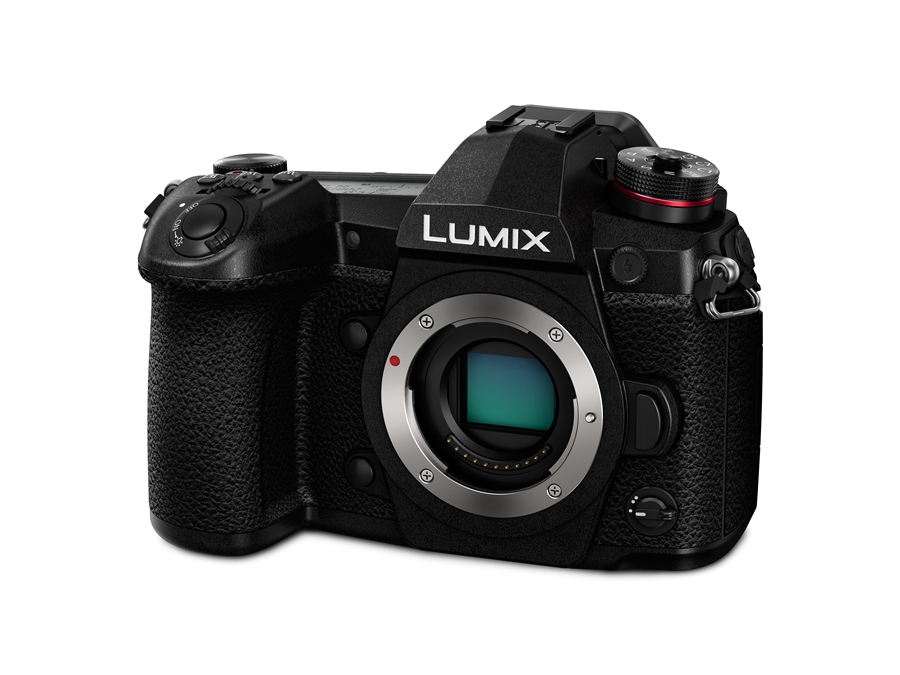 The G9 is primed for use out-in-the-field; it features a die-cast front and rear frame, and is splash-proof, dust-proof and freeze-proof at -10 degrees.
To maximise its fast shooting capabilities, the G9 is the first LUMIX G series camera to support the new UHS-II standard – via dual SD card slots. And, the camera supports Wi-Fi and Bluetooth for easy file sharing.
Panasonic LEICA DG ELMARIT 200mm f/2.8 Power OIS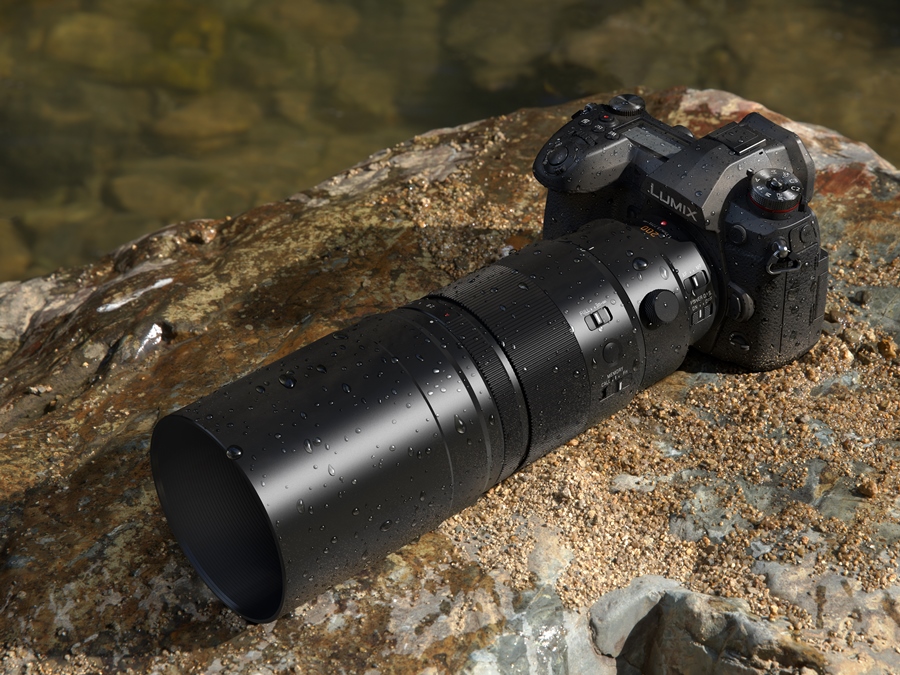 Panasonic's first LEICA-branded fixed focal length, super-telephoto lens is set to ship in December – just before its new flagship mirrorless camera, the LUMIX G9.
The LEICA DG ELMARIT 200mm f/2.8 Power OIS lens features a full-frame equivalent focal length of 400mm – boosted to 560mm with the addition of a 1.4x teleconverter (included) – and boasts 4K video support.
The fast aperture will appeal to those capturing fast-moving subjects, and the ultra-compact design (1.24kg and 18cm in length) makes the LEICA DG ELMARIT 200mm an ideal choice for out-in-the-field use.
The lens comprises 15 elements in 13 groups, including two extra-low dispersion lenses, and boasts high contrast images with minimal distortion and chromatic aberration.
Like its G9 counterpart, the lens is splash-proof, dust-proof and freeze-proof at -10 degrees.
About the Author
Mike Harris is Wex Photo Video's production editor and is an experienced journalist with a passion for motorsport photography. You can view his portfolio via @MDHarrisPhoto on Instagram.