Panasonic has announced a new premium street camera, the LUMIX GX9. But how does it compare to its predecessor?
Panasonic has had a busy few months. First we got our hands on the Panasonic LUMIX G9 — its new flagship stills camera —and then, at the beginning of 2018, we received the video-focused GH5S. That left us awaiting the GX8's successor with bated breath, and finally the wait is over; today, Panasonic has announced the GX9. Optimised for street photography, I was lucky enough to test this little device out while exploring the bustling streets of Rome. Here's how I got on…
Design and handling
I usually tackle the design and handling of a camera later in my articles, but I think the design of the GX9 might surprise a few people. Firstly, it marks a return to a form factor that appears closer to the GX7 than the GX8. The deeper grip has gone in favour of something that's much more slender, and the result is an impressively sleek and compact camera that's smaller than its predecessor.
The design shift will no doubt compliment the smaller lenses and compact setups used by many street photographers, whereas the larger optics adopted by sports and wildlife photographers are more suited to the heftier GX8 or the DSLR-style handling of Panasonic's G9. The GX9's build feels higher quality and much more refined than previous models too. An example would be the removal of a lip, found just below the GX8's top panel, resulting in a sleeker finish.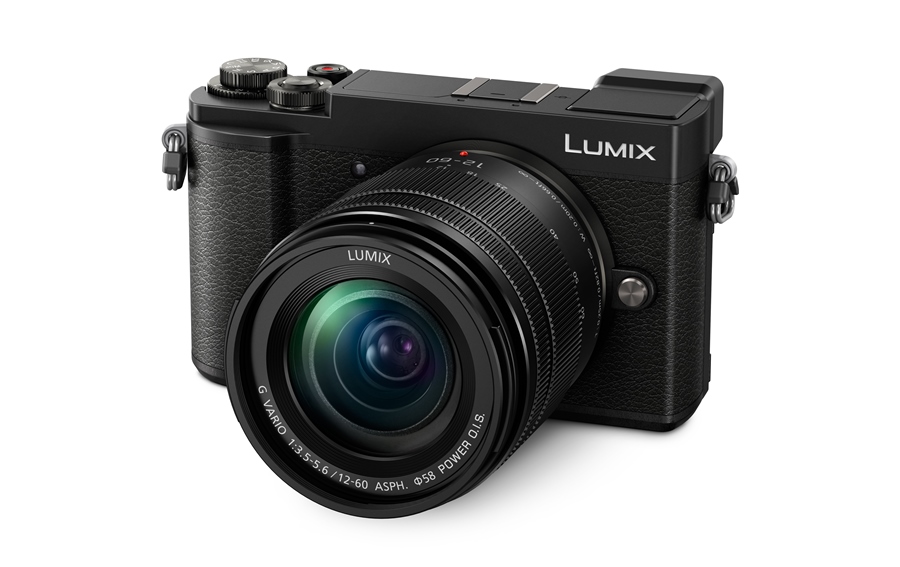 Click here to pre-order the LUMIX GX9 now.
With the front dial gone and the shutter button moved from the grip to the top of the device, the GX9's button layout resembles the GX7. Although, it has retained the exposure compensation dial under the shooting mode dial and a focus lever (for switching from MF to AF) has been added to the rear. Other features that have returned from the GX7 are a pop-up flash, and perhaps more surprisingly, a tilt (rather than flip) touch-screen. This display does sport an improved resolution of 1.24million dots, and looks nice and clear, but the reduced flexibility — compared to the GX8 — could disappoint some. Of course, the G9 features a flip touch-screen, if you're looking for a new model that offers it.
The GX9's touch-screen allows for menu operation, touch shutter, touch focus and, pleasingly, focus point selection (even when held to the eye). The GX9 has retained its predecessor's tilting electronic viewfinder, setting it apart from other CSCs. Now, with an improved resolution of 2.76m dots, it's a good alternative to the tilting rear display and is particularly useful in bright lighting conditions. The tilting display and EVF pairing is perfect for candid street photography, allowing you to take photographs without drawing attention to yourself.
Image quality and burst shooting
Like the G9 and GH5, the GX9 has a 20.3MP Micro Four Thirds Live MOS sensor, with no low pass filter; although Panasonic has stated that it uses a different chip. Compared to the GX8 — which has the same resolution — this filterless sensor produces sharper images, albeit with an increased risk of the moiré pattern optical illusion. The device has also received improved noise handling, thanks to its 200-25600 native ISO range. So, the GX9 isn't a true low light monster with crazy high-resolution, but it is well-suited for the enthusiast street shooter's needs.
I was certainly impressed with both the sharpness and colour accuracy of images taken with a range of Panasonic lenses. I was pleased to receive clean looking results up to ISO levels of 3200, while images taken at higher ISO levels were still useable, with some noise reduction.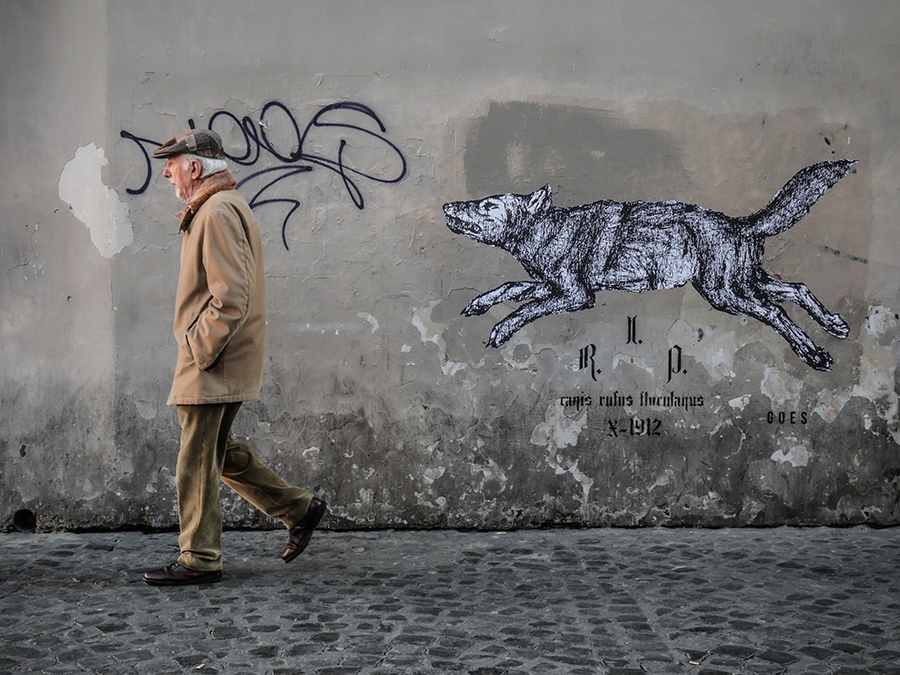 While the GX8 was capable of 8fps, with its mechanical shutter and focussed locked on the first shot, the GX9 can capture an improved 9fps; both cameras manage 10fps when using the electronic shutter. The slight improvement in speed isn't a game-changer, but it is a welcome boost to an already respectable figure. With continuous focussing active, both cameras can fire bursts at 6fps, fast enough to cope with most everyday subjects; again, well-suited to street photography. Wildlife and sports photographers demanding faster burst shooting speeds will, no doubt, find the LUMIX G9's blistering 20fps with continuous AF the preferable option.
The GX9 wouldn't be a Panasonic CSC without offering a whole load of additional 4K burst stills modes (all present on the GX8). Each mode captures 8MP images at a rate of 30fps and includes a pre-burst option where the camera captures an image the second before you press the shutter and the second after. While these functions may not appeal to the seasoned shooter, anyone getting used to capturing moments of action with an advanced device will find this a welcome addition. Post Focus shooting is present too, capturing a static subject with a burst of images at varying focussing distances — allowing users to choose the preferred shot thereafter.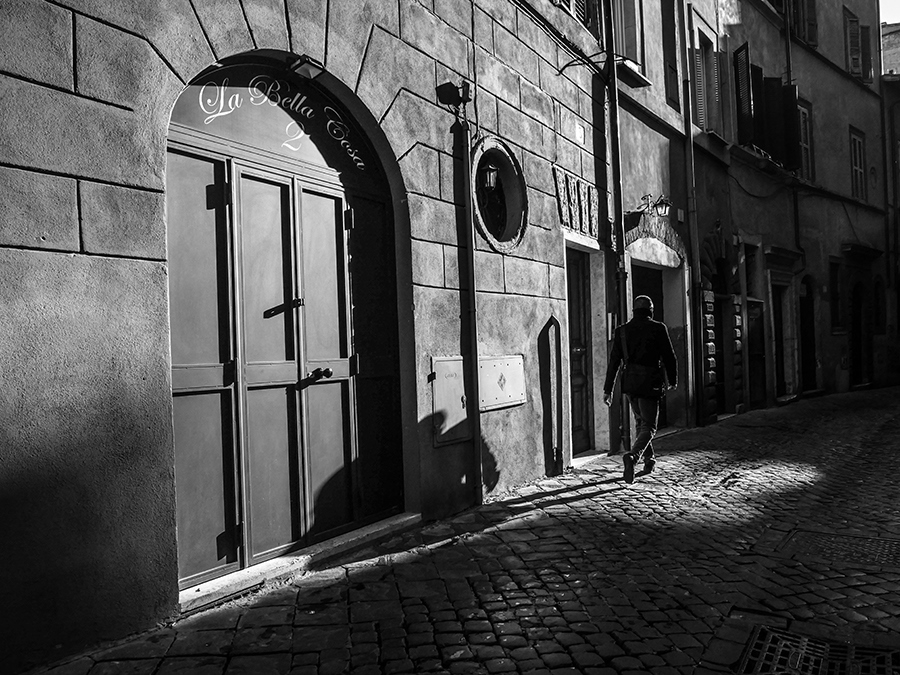 An additional option found on the GX9 is the L Monochrome Photo Style option that was found on the GX80. Unlike creative filters, this option allows the user to maintain manual control over things like contrast and sharpness, but will capture JPEGs with a high-contrast black and white look that can also simulate the effect of using coloured filters on the front of the lens. Of course, if you're shooting RAW you'll still retain the colour information. So, if you decide you want a colour image after all, you can. Regardless, this is a nice way to help visualise what a scene might look in high contrast monochrome.
Autofocus and stabilisation
Like the GX8, the GX9 features a contrast-detect autofocus system, with Panasonic's DFD (Depth From Defocus) technology. This allows the camera to operate in light levels as low as -4EV (almost moonlight). Alongside manual, zone and pinpoint focussing modes, eye detection is present on the GX9 too — as is a fairly accurate tracking mode that did a pretty good job of sticking to moving subjects during my field test. Even when peering through the viewfinder, the camera's touchpad makes focus point selection a super speedy process. Missed shots are rare, even when photographing situations that change quickly. This is of vital importance when capturing street photography.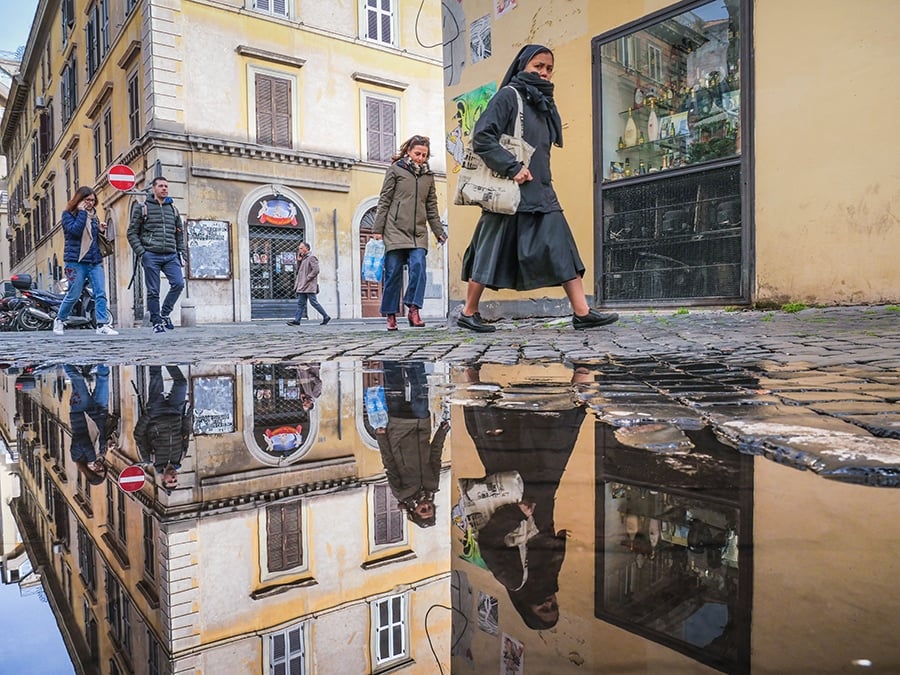 When it comes to image stabilisation, the GX9 betters its predecessor. A 5-Axis Dual-IS system compensates for up to four stops of camera shake; compared to the GX8's three and a half stops. This can make a noticeable difference to the sharpness of handheld shots, taken at slower shutter speeds (particularly useful when in less than perfect lighting conditions).
Video and other features
With the LUMIX GH5 and GH5s both optimised for videographers, it's no real surprise that the GX9's video features aren't exactly ground-breaking. Like its predecessor, the GX9 lacks a headphone input for audio monitoring and the 2.5mm audio input, found on the GX8, has been removed altogether. These factors mean that the camera is really only suitable for the capture of the odd video clip, but with the option to shoot in 4K at 30fps, they will at least be a decent quality. Full HD shooting at 60fps is also possible.
Like its predecessor, GX9 users can enjoy remote camera control and file transfer via Wi-Fi, but a new feature is the addition of Bluetooth Low Energy. This new connectivity option can automatically transfer files remotely from the camera to a connected device, while adding geotagging and time information to files too.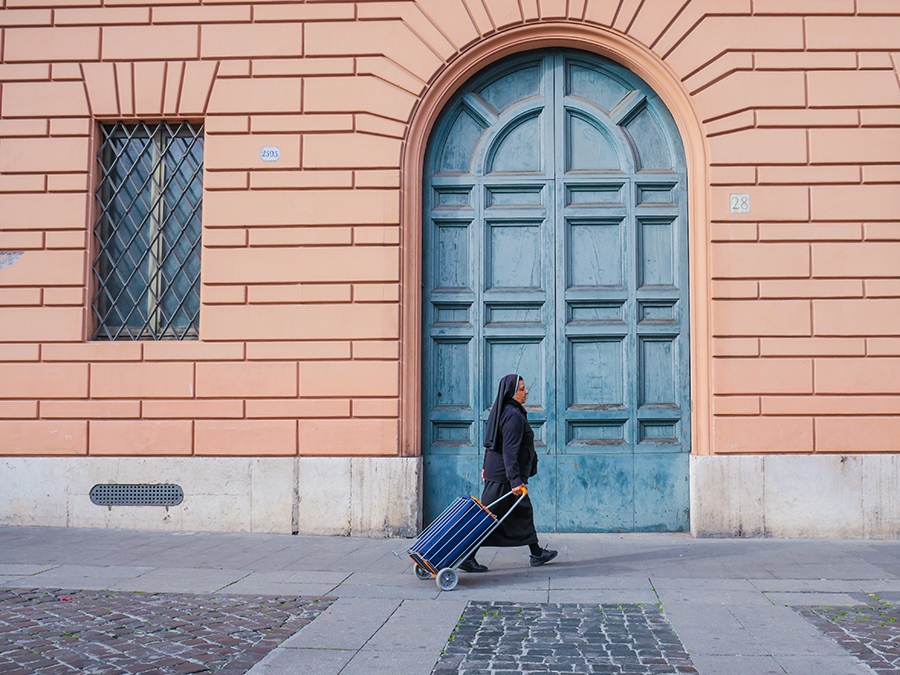 Verdict
With the LUMIX G9 now taking care of sports and wildlife shooters, and several GH models aimed at videographers, Panasonic obviously felt the need to slightly reposition the GX9 in its line-up. Rather than try to please everyone, the GX9 has returned to a smaller form factor and is clearly aimed towards street photographers. In my humble opinion, it might just be the best looking camera Panasonic has released!
The removal of a tilt screen and microphone input may frustrate some, and if you're a regular user of telephoto lenses looking for a more affordable camera than the G9, then the GX8 may still be the choice for you. But make no mistake; the GX9 bests its predecessor in a number of areas. It boasts a better sensor, improved performance speeds and stabilisation, and increased resolutions on both the EVF and rear display.
I've developed a real soft spot for the GX9; it did little to frustrate me and proved a worthy companion as I paced the streets of Rome. If you're a street photographer looking for a well-built and highly compact offering, the GX9 won't disappoint.
About the Author
Matt Higgs has worked for Practical Photography and Digital Photo magazines, and his live music images have been featured in numerous respected music publications including Rock Sound, Guitarist, Guitar Techniques and Akustik Gitarre. www.matthiggsphotography.co.uk.
Related articles