The wraps finally come off the Panasonic Lumix S5, the newest member of the full-frame S-series family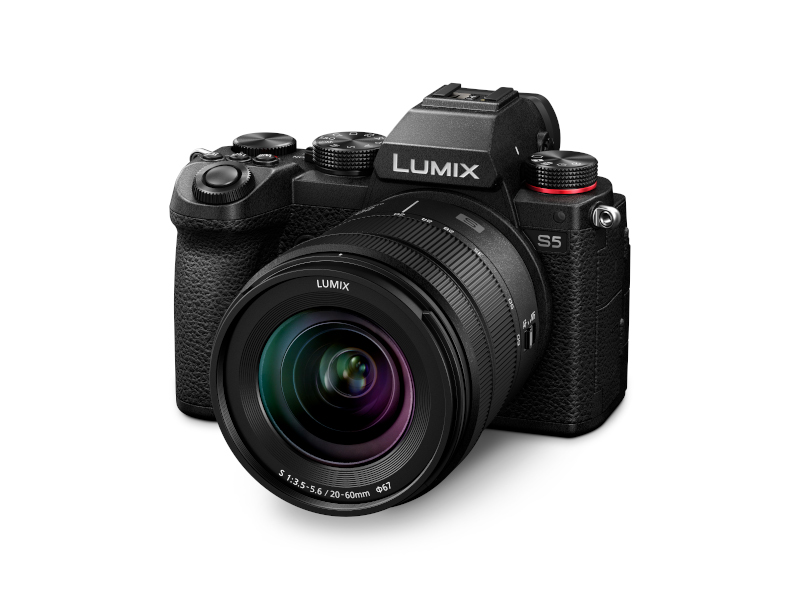 It's been teased for some time, but today we get to see it properly – the Lumix S5, the latest hybrid stills and video camera from Panasonic.
Boasting a full-frame 24MP sensor and taking L-mount lenses, the Lumix S5 blends cinema video capability with serious stills-shooting power. And what's more, all this is packed into the slimmest, and lightest S-series body yet, more compact and portable than the Lumix GH5 – it weighs just 714g with battery and card.
You can see more of the Panasonic Lumix S5 in our hands-on video, below:
Let's dive a little deeper into the camera's specs. The Lumix S5 comes packing Dual Native ISO technology, which reduces noise, resulting in cleaner, sharper images. Pair this with a native ISO range of 100-51,200, expandable to 50-204,800, and you've got a seriously versatile camera on your hands.
The Lumix S5 also includes 5-axis image stabilisation, as well a revamped focusing system that incorporates deep-learning technology – meaning it gets better the more you use it. For those who want more pixels than the 24MP full-frame sensor allows, there's also high-resolution mode; this is a compositing mode that blends several images into a single 96MP file, available in JPEG or RAW format.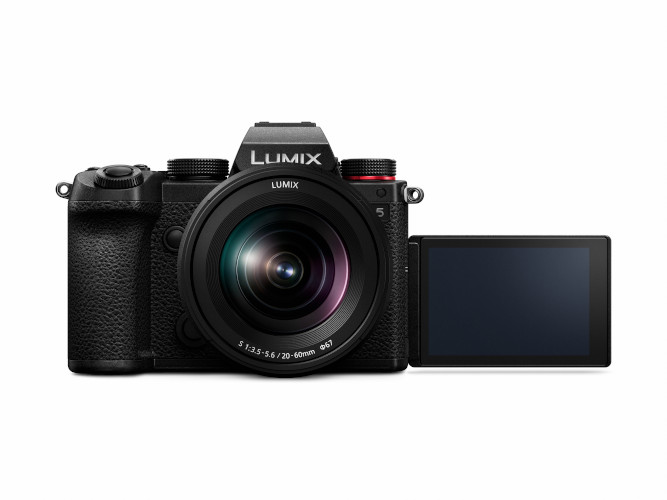 The fully articulating LCD screen
Of course, it wouldn't be a Panasonic camera without seriously impressive video specs. The Lumix S5 can shoot cinema-quality video, including 4K 60p 4:2:0 10-bit and 4K 30p 4:2:2 10-bit. It includes the V-Log flat colour profile with 14 stops of dynamic range, and also has a microphone and headphone terminal for audio monitoring, as well as an XLR mic adapter. It's also easy to toggle between fast and slow-motion recording modes, for dynamic action shooting.
In terms of build and handling, the Lumix S5 benefits from a fee-angle LCD touch display with 1,840,000 dots of resolution, making Live View composing both easy and practical. The camera can even assemble composite images in Live View. For those who prefer a viewfinder, the Lumix S5 sports an OLED live 0.74x EVF with 2,360,000 dots of resolution.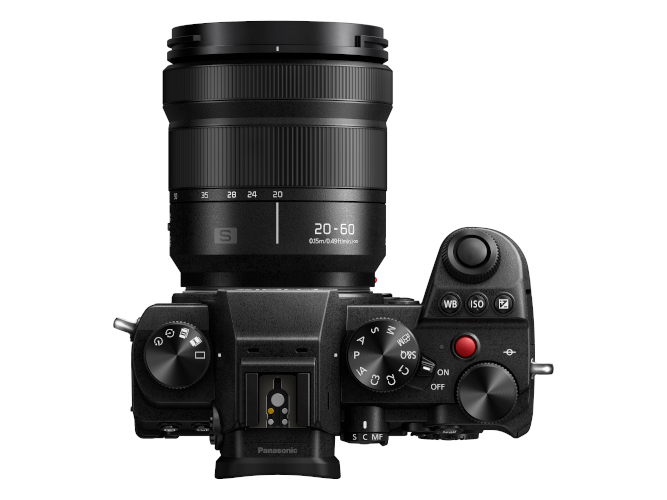 A look at the top controls
The body as a whole is dust- and splash-resistant, making it well-equipped for outdoor shooting. It comes with two SD card slots, as is fast becoming standard these days, and handily it can also be charged via USB. In terms of connectivity, the Lumix S5 offers both a 5Ghz Wi-Fi connection and Bluetooth, making it easy to quickly share or back up your images and clips.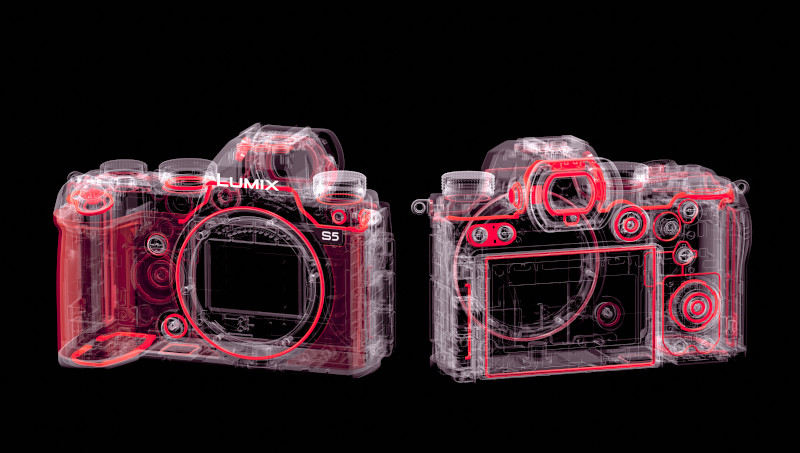 Weather-sealing points on the S5
We're really excited about the Lumix S5 – if you are too, head to our store page to find out more and get your pre-order in.
About the Author
Jon Stapley is a professional journalist with a wealth of experience in a number of photography titles including Amateur Photographer, Digital Camera World and What Digital Camera. See more of his writing on Jon's author page.
Related articles