The S1H from Panasonic is already known to be a machine in the world of mirrorless video, today's firmware update secures that position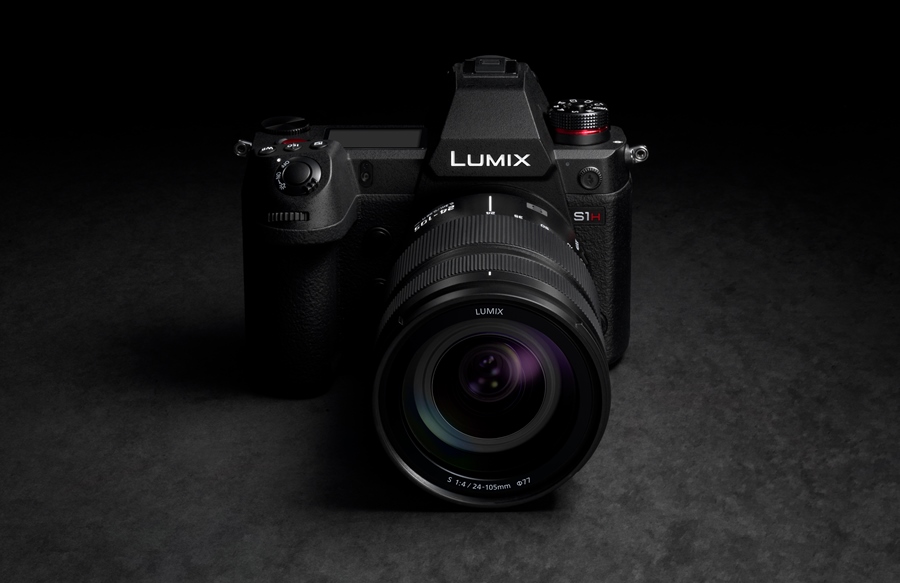 We're big fans of the Panasonic S1H at Wex: It's got a gorgeous full frame image in either 6K or 4K DCI, it's got proper 10 bit 422 codecs, it's got a Super 35mm 4K DCI, it's got a great framerate selection, the colour science way beyond its nearest rivals in mirrorless video…there's a lot to love.
So, when we heard that 4K Raw was coming to the HDMI output and that this would be compatible with the Atomos Ninja V recorder, we were eager to find out more about what kinds of resolutions and framerates were available.
Well, today we can reveal the details of exactly what the Raw update to the S1H will entail. Let's start with what resolution and framerate options will be available:
When shooting with the full sensor area – that is shooting the full 16:9 aspect ratio, you'll be able to output Raw in 5.9K (5888x3312) resolution in 25P, 23.98P and 29.97P
When shooting with a Super 35mm sensor area in a 17:9 aspect ratio, you'll be able to output Raw in 4K (4128x2176) in 25P, 23.98P, 29.97p, 50P, and 59.94P
When shooting with a Super 35mm sensor area but in an anamorphic 4:3 aspect ratio, you'll be able to output 3.5K Raw (3536x2656) in 25P, 23.98P, 29.97P and 50P
It's worth nothing that when outputting Raw you cannot record internally on the camera at the same time, the photo style is "V-log" (well, it's Raw, so in the end it's Raw, but you know what we mean) and that we can only apply the stand Rec709 LUT in camera – we can't add custom LUTs. On the upside, audio is still available when shooting Raw so you won't need to think about having to use a separate audio recorder.
A quick word about how this Raw is recorded: The signal is designed to work with Atomos Ninja V recorder and to record at Pro Res Raw. That's the visually lossless compressed Raw codec developed by Atomos and Apple, which is currently supported by Final Cut X, Edius and will soon be supported by Adobe Premiere as well. If you're a Blackmagic Video Assist 12G owner and are hoping to record B-RAW to your recorder from the S1H then I'm sorry that there are no plans to support this: You'll have to use an Atomos Ninja V recorder and shoot Pro Res Raw.
Now, the firmware isn't released until the 25th May 2020 but the good news is that it's going to be entirely free!
Adding Raw output adds another layer of versatility to what already a comprehensively featured mirrorless filmmaking beast. In the coming week we'll be testing out this new Raw functionality and sharing the results with – so stay tuned for that!