The Pentax K-1 Mark II builds on its predecessor's legacy with an improved ISO range and advanced sensor-shift technology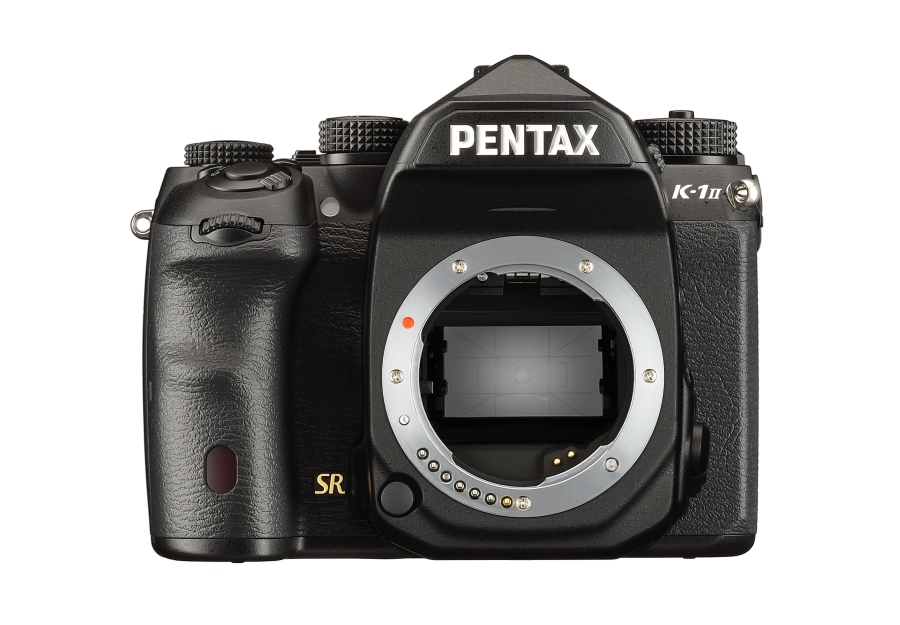 The Pentax K-1 Mark II can be pre-order here.
Pentax has released a successor to the K-1, the Pentax K-1 Mark II. This flagship full-frame DSLR sports a 36.4MP CMOS sensor and no anti-aliasing filter for the production of sharp, high-resolution images. A newly incorporated accelerator unit works alongside the PRIME IV imaging engine to help reduce noise, maintain high-speed operation and improve image quality.
The Mark II's ISO range of 100-819200 betters its predecessor, and although we wouldn't recommend shooting at the top end, it does suggest that more commonly used ISO levels will perform better. The device houses Pentax's Pixel Shift Resolution System II, which includes the newly developed Dynamic Pixel Shift Resolution Mode. This makes use of Shake Reduction II [SR II], a 5-axis mechanism that moves the sensor minute amounts, in order to create incredibly high-resolution images even when shooting handheld; although Pentax does point out a tripod is always more reliable.
Due to the flexibility of the sensor and the built-in GPS module, the K-1 Mark II includes a feature called ASTRO TRACER, which helps to simplify the tracking of celestial bodies via GPS and the SR unit. As well as the built-in GPS module, the camera includes an electronic compass (displayed on the LCD monitor) and a GPS log, which tracks the photographer's movement.
The K-1 Mark II's features allow it to work well in a variety of situations. The 5-axis shake reduction system can minimise movement up to a respectable 5-stops, making handheld operation in a range of circumstances possible. The camera includes what Pentax calls a flexible tilt-type LCD monitor. This large 3.2in tilting rear screen allows you to shoot at awkward angles, while using live preview, and its air-gapless construction makes outside use in bright sunlight far easier by reducing reflection and dispersion.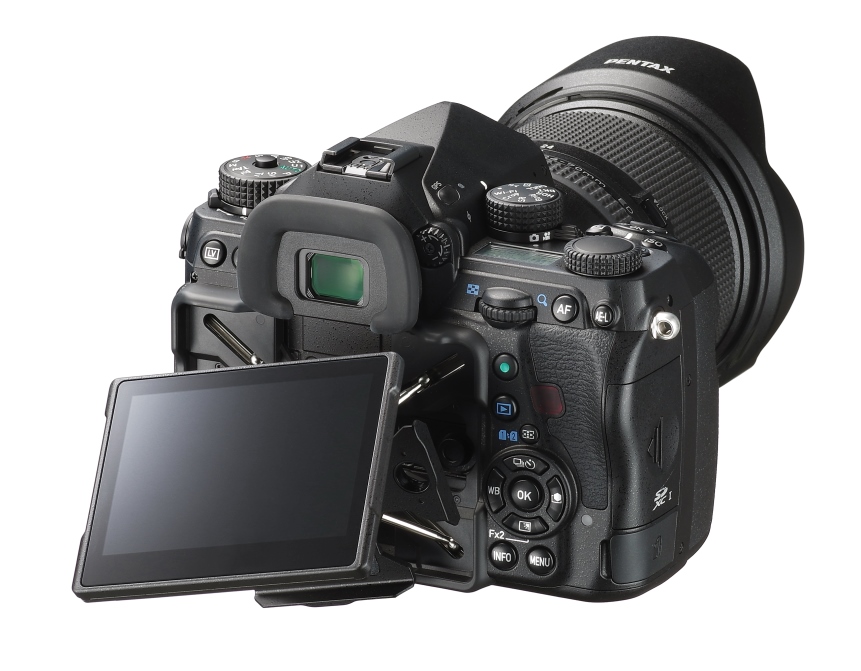 There is also an outside monitor function which allows for the instant adjustment of the screen's brightness. A night viewing mode masks the monitor in a red hue to help the adjustment of the photographer's eyes, when working in the dark. The LCD screen is covered in tempered glass, making it durable — a theme that's continued thanks to the Mark II's robust, magnesium alloy body and weather-resistant sealing.
The lack of an anti-aliasing filter is common practice within the industry nowadays, for sharper results; however, this is at the risk of suffering from the moiré pattern optical illusion and false colour. Pentax has developed an anti-aliasing filter simulator, in order to minimise these issues. The filter is optional and can be switched on or off; when on, the level is adjustable.
33 autofocus points sit across the full-frame sensor, with the middle 25 being cross-type for efficient and accurate focusing. A redesign to the tracking algorithm has been executed to make continuous focus far more effective. With 4.4 fps for up to 17 shots in RAW and 6.4 fps for up to 70 shots in high-resolution JPEGS, the Mark II probably won't be the go-to camera for professional wildlife photographers. However, the framerate is still easily fast enough to be used for sports and wildlife photography.
You can shoot up to 25 minutes or 4GB of full HD movie and the camera includes a 4K interval option too. A well-balanced video can be achieved in-camera, thanks to built-in microphone and headphone ports, and with dual SD card slots, you're ready to capture that once in a lifetime moment, safe in the knowledge that you have an instant backup.
The K-1 Mark II boasts better low light performance than its predecessor and a range of features that make the camera usable across a variety of disciplines. We're yet to get our hands on the flagship DSLR, but it looks to be a hardy camera with a feature-filled body.
About the Author
Amy Moore is Wex Photo Video's Content Marketing Manager. She enjoys numerous types of photography, especially landscapes and meteorological photography. Check out her instagram here!
Related articles