Ricoh Imaging has announced the Pentax K-3 II DSLR, an upgraded version of the flagship K-3 model. Read on to find out what's new.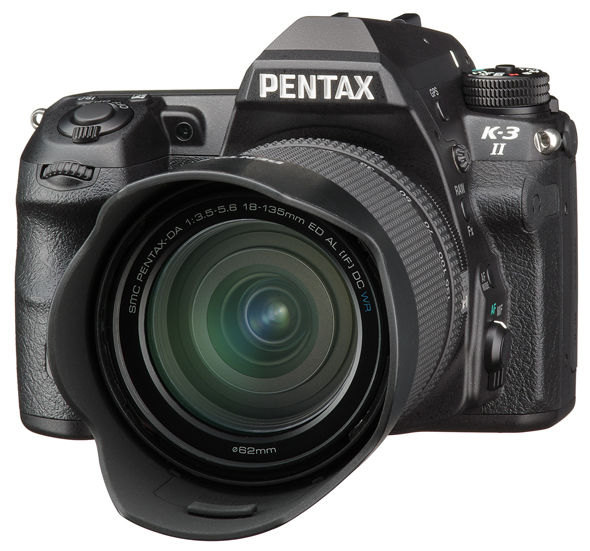 Ricoh Imaging has announced a new model in its Pentax-branded DSLR lineup, the Pentax K-3 II.
The Pentax K-3 II follows on from the Pentax K3 announced in October 2013 and carries over many of that camera's headline features. Ricoh has, however, introduced a handful of new features for this latest release, while also upgrading existing functions.
Key changes include the addition of Pixel Shift Resolution technology, which Ricoh claims delivers "outstanding high definition and true-to-life, colour-accurate images". This works by shifting the sensor by a pixel in four different directions so that each photosite receives red, green and blue data from the colour filter array. It differs from the more conventional system of capturing one colour channel's value per photosite and interpolating the other two from the values of surrounding pixels, and also helps to reduce visible noise in images, according to Ricoh.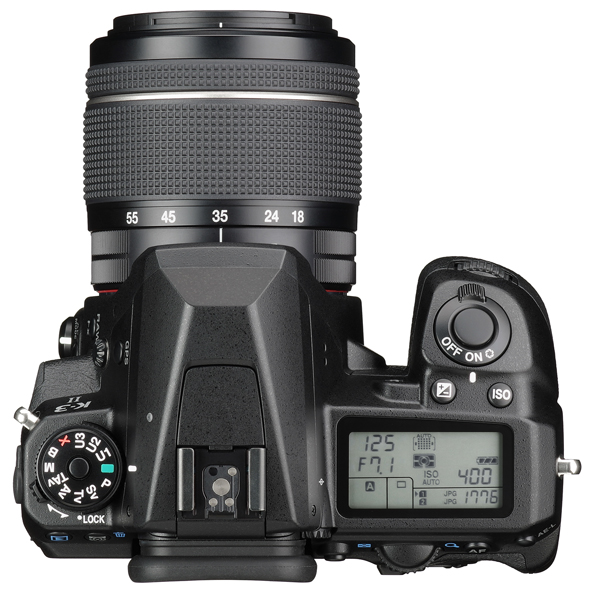 Another new feature is Diffraction Correction, which claims to deliver a maximum advantage of around two f-stops. This means that an image captured at f/22, for example, can be rendered closer to one captured at f/11 in terms of definition, with less of the image-softening effects introduced by diffraction. This can also be applied in post-production as part of the camera's Raw processing functions, should it not be activated at the time of image capture.
The new model also sports a built-in GPS system and electronic compass, in place of the pop-up flash found on the K-3. This displays and records longitude, latitude and altitude information, and can be used in conjunction with Google Earth to show where images have been captured. The Astrotracer function, meanwhile, works with the Shake Reduction feature to help calculate and adjust for the earth's rotation, so that stars and other objects are captured without streaking – something which was previously only possible with the Pentax O-GPS1 GPS unit.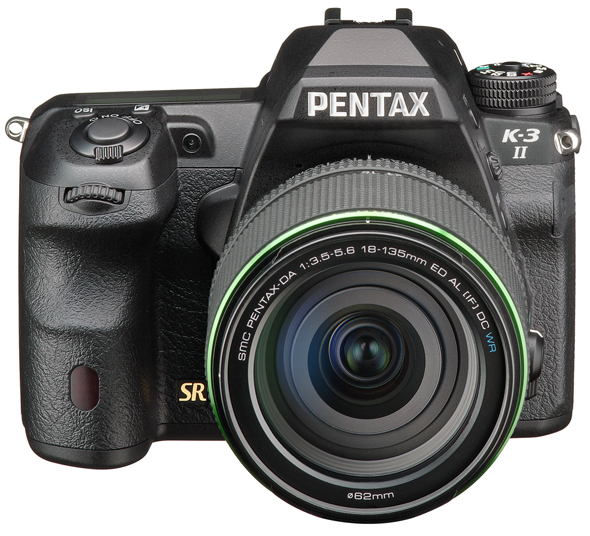 Thanks to the use of a new gyro-sensor, the camera's Shake Reduction system is also said to have been improved from that inside the K-3, now with a 4.5EV-stop advantage when used with the HD Pentax 16-85mm f3.5-5.6 ED DC WR (compared to an advantage of 3.5EV on the K-3). The company further claims the camera is able to notice when it is being panned, before applying the most appropriate correction to help keep the subject sharp.
Ricoh is also said to have improved autofocus tracking accuracy in the AF.C mode to keep subjects focused as they approach the camera, while also improving focusing speed in general when the camera is used with three new lenses: the Pentax 18-50mm f4-5.6 HD DA DC WR RE, Pentax 150-450mm f4.5-5.6 ED DC AW D-FA HD and Pentax 70-200mm f2.8 ED DC AW D-FA* HD (below).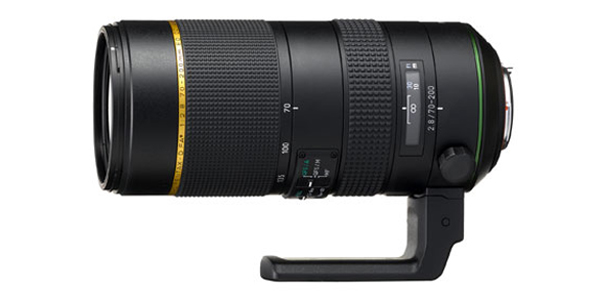 Otherwise, the camera offers the same core feature set as the K-3, with a 24.35MP CMOS sensor that lacks and anti-alising filter at its heart and an AA Filter Simulator option to help when capturing scenes likely to produce aliasing artefacts such as moiré. The camera can capture images between sensitivities of ISO 100-51,200 and is paired with a PRIME III processing engine.
The SAFOX 11 autofocus system, meanwhile, offers 27 AF points, 25 of which are cross type. The system said to focus down to -3EV and this is supported by the previously seen 86k-pixel metering sensor which uses information from the scene and subject to better inform the focusing system. The camera can also be programmed to shoot continuously, at a rate of 8.3fps for up to 60 JPEGs or 23 Raw files, and records full HD video in a choice of 25p, 30p and 60i frame rates.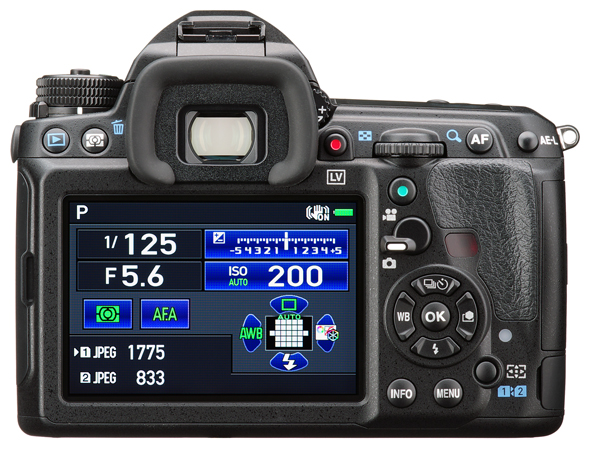 Built around a stainless-steel chassis, the camera's magnesium-alloy body features 92 seals around all points of possible water incursion to form a weather- and dust-resistant seal, while the shutter inside it has been rated to 200k cycles. On the rear, the K-3 II features a 3.2in LCD screen with a 1.03m-dot resolution, while above it sits a pentaprism viewfinder with 100% coverage and 0.95x magnification.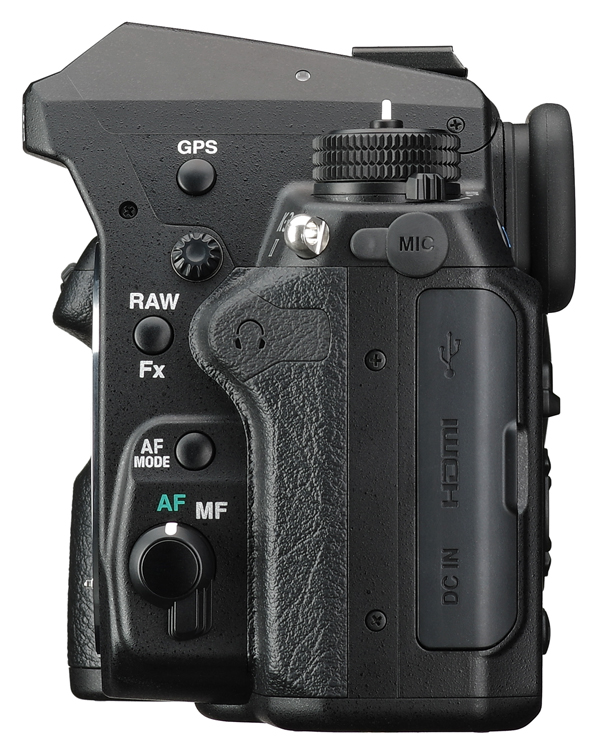 The camera also boasts two SD card slots in addition to HDMI and USB 3.0 ports, and while the model lacks built-in Wi-Fi, it can be used with Pentax's Flu card for wireless image transmission.
Pentax K-3 II: Key Specifications
23.35MP APS-C CMOS sensor, no low-pass filter
PRIME III processor
Pixel Shift Resolution technology
SAFOX 11 focusing system, 27 points (25 cross-type)
86,000-pixel RGB exposure meter
1/8000-30sec shutter speed plus bulb
8.3fps burst shooting (up to 60 JPEG or 23 Raw files)
1920 x 1080 (full HD) video
3.2in LCD, 1,03m dots
100% pentaprism viewfinder, 0.95x magnification
Weather-resistant body with 92 seals
Built-in GPS and electronic compass
Dual SD card slots
USB 3.0, HDMI
785g (including battery and one memory card)
Related links