Fujifilm reveals 100MP medium format mirrorless camera monster, the GFX 100S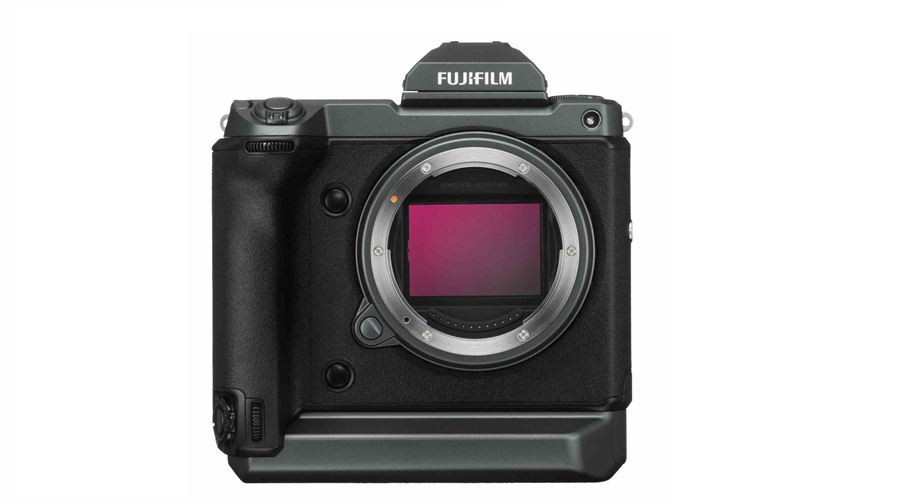 The GFX 100S.
Not content with launching the GFX 50R, Fujifilm has also used this year's Photokina to announce the concept for its new flagship medium format model, The GFX 100S. This 102MP medium format monster is anticipated to be released in 2019, and is targeted at studio professionals and high-level enthusiasts.
While full specifications are still to be revealed, the new flagship's sensor will carry the highest pixel count of any commercially available mirrorless camera and will feature phase detection points across its entire frame. Paired with an X-Processor 4 processing engine and the brand's highly regarded GF lenses, it promises unrivalled image quality.
This device will also benefit from being the world's first medium format camera to feature an in-body stabilisation system. But that's not all, it will also be the first camera of its sensor size to shoot 4K video (10-bit 30fps). Despite its physically large sensor size, the form factor of the GFX 100S will be similar to that of a standard DSLR, built with rugged durability in mind for confident use on location. Watch this space. We'll bring you more details on the GFX 100S as soon as we have them!
New GFX lenses
Three GF lenses were also previewed during Fujfilm's conference, two zoom optics and one prime set for release before the end of 2020. These are the GF100-200mm f/5.6 R LM OIS WR telephoto lens (equivalent to 79-158mm in the full-frame format), the GF45-100mm f/4 R LM OIS WR medium-range telephoto zoom lens (equivalent to 36-79mm in the full-frame format) and the GF50mm f/3.5 R LM WR prime lens (equivalent to 40mm in the 35mm film format). This trio of new releases will bring the GF range's total lens count to eleven, providing a high-quality optic for almost every shooting scenario for the system.
Related articles