Power trio rocks Photokina as Panasonic, Leica and Sigma announce surprise full-frame L-mount partnership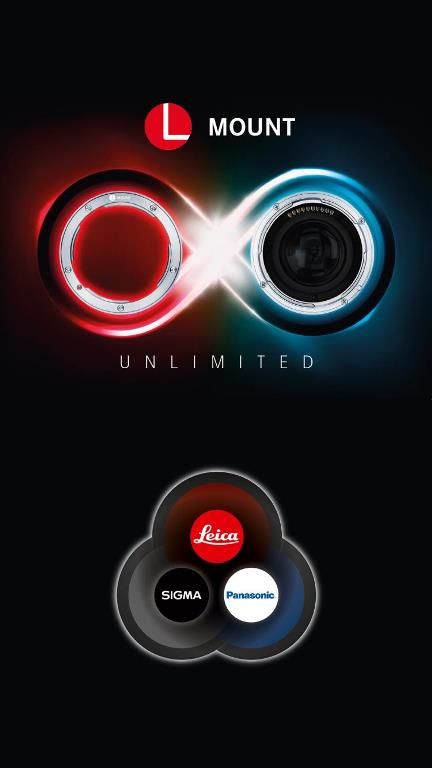 Leica, Panasonic and Sigma today revealed their "L-Mount Alliance".
In news which caught many in the industry off guard and has already created a buzz among photographers, Leica, Panasonic and Sigma today revealed their "L-Mount Alliance", a strategic cooperation between the brands to work together on a full-frame mirrorless mount. Initially developed by Leica, and launched in 2014 with the Leica T (Typ 701), it was explained that the L-mount has been continuously developed by the company and its new partners ever since. All three members of the alliance will now be working on their own cameras and lenses for this system, with the mount allowing for the production of APS-C and full-frame sensor size devices.
There have been four main design considerations for this mount system:
Due to its diameter of 51.6 millimetres, the L-Mount is suitable for cameras with a full-frame sensor as well as cameras with an APS-C sensor. Equally, L-Mount lenses are compatible with both types of camera, which significantly expands their scope of applications and versatility.
The very short flange distance of 20 millimetres leads to a minimal distance between lens and sensor in device design. This eliminates the need for elaborate retro-focus designs – thereby facilitating a more compact lens construction. The short flange distance also enables the straightforward application of adaptors for lenses with different bayonet mounts.
The cameras' bayonet mount is made of welded stainless steel to ensure exceptional resilience to wear-and-tear. Featuring four tabs, the L-Mount prevents tilting and ensures a particularly tight and flush coupling of camera and lens – leading to optimal focus results on the sensor.
The standardised L-Mount barcode ensures smooth communication between the electronic components of the camera and lens-including the lens-to-camera transfer of digital compensation values, and the camera-to-lens transfer of firmware updates.
You can find out more about the L-Mount system at its newly launched website here: l-mount.com
Register your interest to stay up to date
Related articles