Banish bad audio from your video content with the new Sennheiser MKE 200, a portable microphone for all devices
The Sennheiser MKE 200
Announced today, the Sennheiser MKE 200 is a directional microphone that's designed for vloggers and content creators taking their first steps into improving their sound.
Sleek, small and affordable, the MKE 200 is built around a super-cardioid capsule which captures the sound you want with detail and clarity, while rejecting the background noise you want to avoid. It's based around simplicity – simply point it in the direction of your subject., and you're away.
We've had our hands on the Sennheiser MKE 200 already – see our first thoughts in our first-impressions video, below:
Video content is shot on all sorts of devices, from expensive DSLRs to everyday smartphones, and the MKE 200 is designed to work with all of them. Accordingly, it includes 3.5mm (1/8in) TRS and TRRS cables, so you should be good to go no matter what setup you're using.
The MKE 200 also features integrated wind protection and shock absorption, designed to ensure clean audio without unwanted wind noise, even when you're shooting on the move. If it's a particularly blustery day and you need extra wind protection, you can also add the furry windshield accessory, which comes included in the package.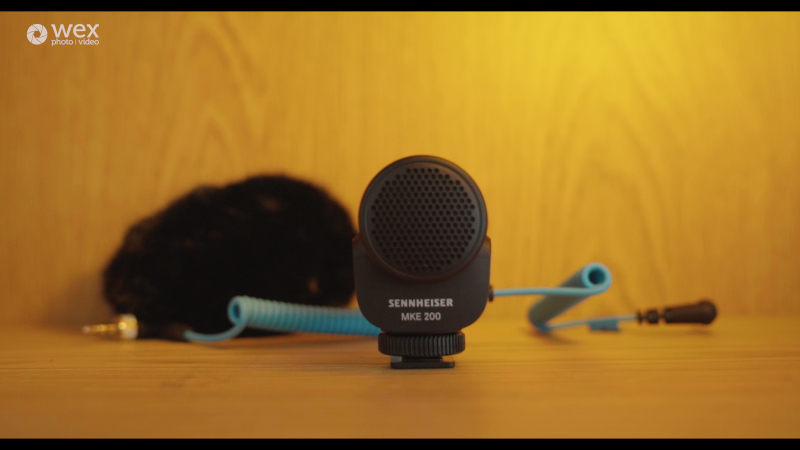 Weighing in at 48g, with dimensions of just 69 x 60 x 39 mm, the Sennheiser MKE 200 is an exceptionally small and light microphone, which makes a lot of sense given that many of its users will be shooting on smartphones or small mirrorless cameras. It mounts easily in a camera's hotshoe or on a stabilising gimbal, and is simple to set up and use.
Making sure that your audio is clear is one of the most important aspects of filmmaking and creating video content – it's arguably even more important than the quality of the image, especially in the days when many people are consuming content on small phone screens rather than huge TVs. The MKE 200 is designed with the relatively new filmmaker in mind – it's smaller and more affordable than the firm's other mics like the MKE 400.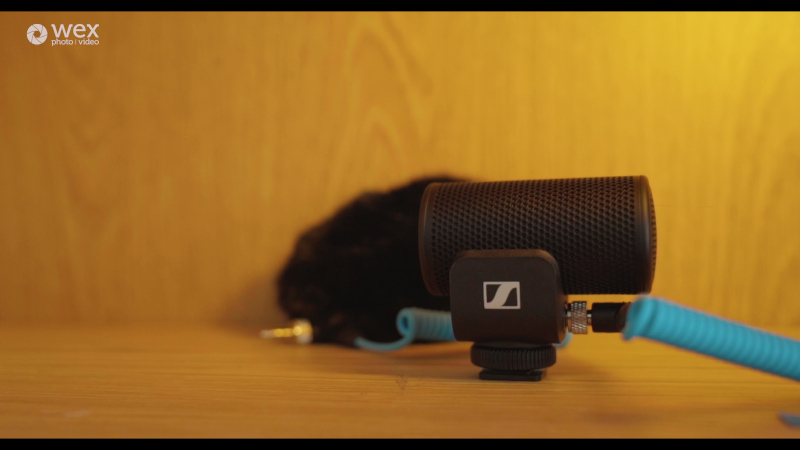 We're hugely impressed by what we've seen of the MKE 200 so far, and are looking forward to giving it some further testing. If you like what you see, you can head to the Sennheiser MKE 200 product page to learn more about the mic and to get your pre-order in.
About the Author
Jon Stapley is a professional journalist with a wealth of experience on a number of photography titles including Amateur Photographer, Digital Camera World and What Digital Camera. See more of his writing on Jon's author page.
Related articles