Sony has announced the latest in its mirrorless stable, the Sony A6300, and a new series of flagship "G Master" lenses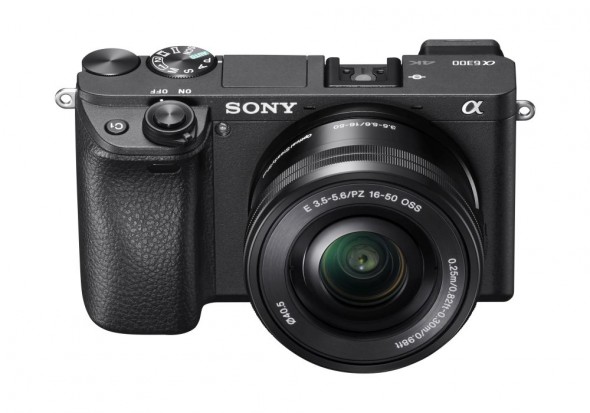 The 4D FOCUS system of the new Sony A6300 is said to be able to lock onto a subject in as little as 0.05 seconds.
Following on from the popular Sony A6000, the A6300 also sports 425 phase detection AF points densely positioned over the entire image area – the most of any interchangeable lens camera, and approximately 7.5 times the density of the A6000.
According to Sony the A6300 is capable of adjusting its AF points in accordance with a subject's motion, a feature that nicely complements its 11fps continuous shooting mode.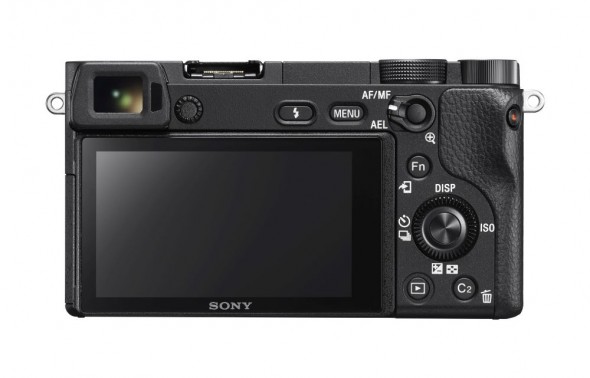 It's also equipped with a newly developed 24.2 MP APS-C sized Exmor CMOS sensor and Sony's BIONZ X image engine that allows it to shoot within a sensitivity range of ISO 100-51,200.
Sony says that the new sensor employs copper wiring in its structure, and that this will improve its light collection efficiency and accelerate readout speed. The processor, meanwhile, has an upgraded image processing algorithm.
Its advanced focusing capabilities are all still available when using A-mount lenses with a mount adapter such as the Sony LA-EA3, which is a first for Sony's APS-C E-mount cameras.
Thanks to a robust magnesium alloy design, Sony has improved the dust and weather resistance of the a6300 significantly over that of its predecessor.
It's equipped with a high-contrast 2.4-million-dot XGA OLED Tru-Finder, which features a new mode allowing for display of images at 120 fps.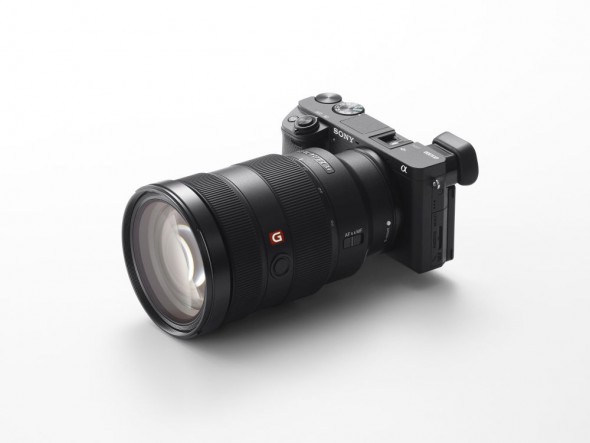 Stuart Dennis discusses the A6300:

4K video recording in CSC cameras has been slowly gathering pace ever since Panasonic's Micro Four Thirds sensor GH4 was announced in February 2014. Since then, the evolution of 4K in the CSC world has taken a decidedly high-end route, being an HDMI-output-only option on the original full-frame Sony A7S and then finally making its way onto the internal recording of the A7S II and A7R II. Until this month, 4K on a CSC camera meant Micro Four Thirds or full frame, with nothing to fill the sensor-size gap between them.

You can now consider that gap filled by the A6300 from Sony. This is a seriously interesting camera for anybody looking for a 4K mirrorless body with a sensor size larger than the GH4 but can't stretch to the price of the A7 series. Here are the key video features:

APS-C sensor size is similar to Super 35mm, so imagery will have nearly the same field of view and depth of field characteristics as cameras like the FS5. Still prefer the Full-Frame look and own Canon glass? Then simply add the Metabones Speedbooster and turn the A6300 into a mini A7S II. Have Canon glass but quite like the 1.6x crop? Then use the usual Metabones

4K @ 30FPS, with full pixel readout and no pixel binning. Aliasing and moire, be gone. HD @ 120fps (with a 2x crop)…that's actual slow-motion.

The 100mbps flavour version of Sony's XAVC codec, meaning easy editing and a good amount of data for colour grading. And speaking of grading…

Both S-Log2 and S-Log3 profiles for a wide dynamic range shooting are included. Also, just like the A7S II the camera includes Gamma Display Assist, so you can shoot flat but view a ITU709 image so you can focus and expose correctly.

4K HDMI output. So if the job requires a higher datarate image, simply hook the camera up to an Atomos Ninja Assassin or Shogun and record in beautiful Pro Res.

AF tracking. Focus on large sensor cameras with moving subject can be difficult, but the AF Tracking on here making being a "one man band" a lot easier.

The A6300 is a truly exciting camera for filmmakers due a combination of sensor size, resolution, framerate options and cinematic picture profile options. If you're an FS5/7 shooter then this could be your B/C camera, if you shoot with an A7S this could sit alongside easily. But most of all, if you're a DSLR shooter and looking for that 4K and HFR next step, the A6300 is worthy of serious consideration. The competition around this price point for 4K video in a stills camera doesn't even come close.
The Sony A6300 will be available from March 2016. Keep checking back with us for more.
G Master lenses
Sony has also introduced a new line of flagship lenses, named G Master.
This includes three new E-mount full-frame lenses: a FE 24-70mm F2.8 GM Standard Zoom Lens, FE 85mm F1.4 GM Telephoto Prime Lens and FE 70-200mm F2.8 GM OSS Telephoto Zoom.
The FE 24-70mm is built with newly developed aspherical elements to reduce aberrations and features a direct drive Super Sonic wave Motor (SSM) focusing system with a new set of algorithms that position its elements quickly and accurately.
The new FE 85mm is a telephoto prime that offers a wide f/1.4 maximum aperture for smooth pronounced bokeh. It also includes a ring drive SSM system for fast focusing, and has an aperture ring with on/off switchable click stops.
The new FE 70-200mm has a floating focusing system which allows it to operate at a minimum focusing distance of 0.96m. This is the first time such a system has been employed in a zoom lens.
It also includes an SSM and dual linear motors that move its elements quickly for fast and accurate focusing.
All three lenses are dust and moisture resistant.
The 24-70mm and 85mm lenses will be available from March 2016, while the 70-200mm is expected in May 2016.
Related articles