Sony's new 20mm f/1.8 G lens is its widest-angle prime for full-frame bodies so far
Take a look at our first impressions of the 20mm in our hands-on test
Sony's newest addition to its lens line-up brings some impressive specs as well as image quality to the table, whilst also extending its range of prime lenses that can be used with its full-frame bodies. This lens will also be a welcome new addition to the users of Sony's APS-C bodies out there, as of course all of their full-frame lenses are e-mount, and so can be used on both systems.
The new 20mm is compact and lightweight. Weighing in at just 373g and with a length of just 84.7mm the new lens isn't going to be causing any issues whilst trying to find a place for it in the kit bag. It feels solidly built, with full weather-sealing, and due to the placement of the internal elements, it feels balanced on the front of an a7 style body.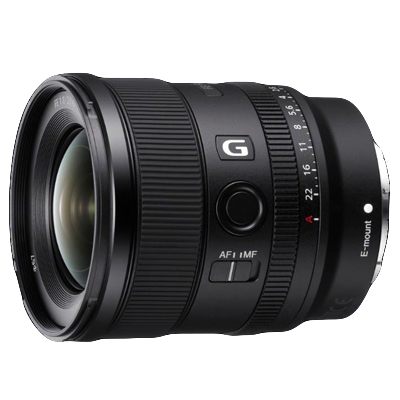 The lens is well-balanced, designed to pair well with full-frame bodies
Inside there are 14 elements in 12 groups, with multiple design factors to generate exceptional image quality. Two Advanced Aspherical elements help to curb field curvature and astigmatism, whilst three Extra-low Dispersion elements minimise Chromatic Aberration. Use of a Sony's coveted Nano AR coating reduces any ghosting and flaring whilst a fluorine coating on the front of the lens repels dirt, dust, water and oil from the exposed element.
The lens focuses internally, keeping the 20mm small at all times, and also making it easy to use mounted on a gimbal. Focusing is driven by XD Linear Motors, making it accurate, quiet and fast. The effects of focus breathing have been reduced to the point of being negligible, again making this a great lens for video use.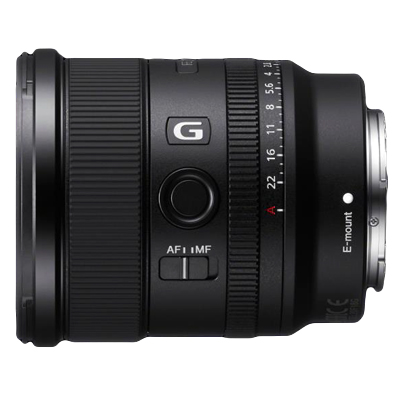 The new lens promises to be highly versatile
A fast maximum aperture of f/1.8 is created by nine circular aperture blades, which deliver smooth bokeh and creamy out-of-focus areas. With that f/1.8 aperture, wide-angle focal length and extremely high resolving power, this new 20mm will definitely lend itself towards astrophotography. It will allow users to shoot wide open, reducing digital noise while maintaining crisp, detailed images.
The 20mm f/1.8 G is going to be a versatile lens, especially for a focal length this wide. With a minimum focusing distance of just 19cm and element design creating minimal curvature distortion, this lens can be used for everything from portraits to landscape, architecture to macro. It's an exciting new addition, and we can't wait to test it further!
About the Author
Amy Moore is Wex Photo Video's Content Marketing Manager. She enjoys numerous types of photography, especially landscapes and meteorological photography. Check out her instagram here!
Related articles