Sony's next generation of full-frame Alpha series cameras starts with the A7R Mark IV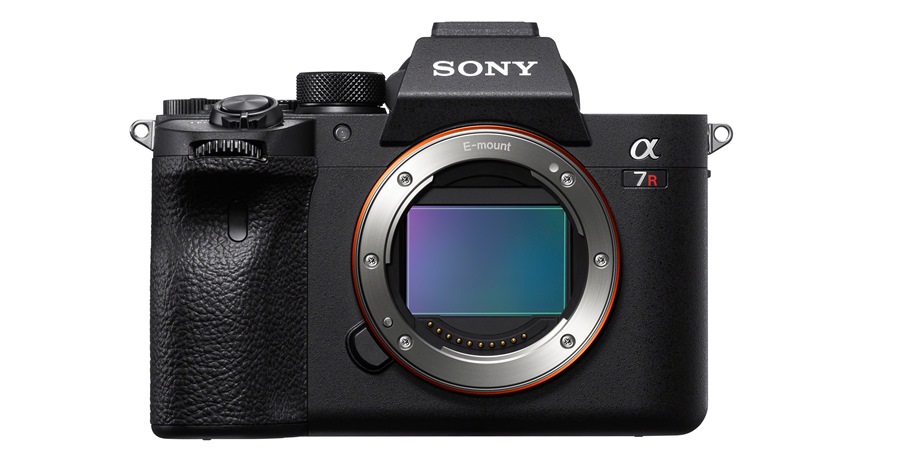 Sony's coveted full-frame mirrorless line-up has officially entered its fourth generation, thanks to the announcement of the A7R Mark IV. This full-frame mirrorless titan builds on the sparkling legacy of its powerful predecessor, thanks to its class-leading 61MP sensor, which is powered by the latest-generation BIONZ X image processor. Sony is citing 15 stops of dynamic range: "resulting in smooth natural gradations ranging from deep shadows to highlights."
Autofocus and image stabilisation
The A7R IV's autofocus system features 567 phase-detection AF points that cover 74% of the image area. You'll also find 425 contrast AF points to take advantage of those situations where contrast AF proves superior. If that wasn't enough, the A7R IV features the same Real-Time Eye AF and Real-Time Tracking AF found on the Sony A9 (an R series first). The A7R IV also features Sony's new Real-Time Eye AF for Animals, so you can capture tack-sharp images of your pet cat or pet pooch.
The camera is capable of reaching 10fps with full AF and AE tracking. This will last for around seven seconds in full-frame mode and will triple in APS-C mode. Users can enjoy up to 5.5 steps of compensation, thanks to this latest Alpha camera's 5-axis optical in-body image stabilisation. Sony has even gone so far as to alter the system, specifically to cope with the camera's meaty high-resolution capabilities.
Greatly enhance viewfinder and high-resolution mode
At 5.76 million dots, the A7R IV's OLED EVF is the highest resolution viewfinder Sony has ever produced. That's over 1.5x the resolution of the A7R III's viewfinder! You can even alter the quality of the display by selecting either Standard or High modes. You can also choose between a 60fps and 120fps refresh rate.
Those who shoot stationary subjects will no doubt make use of the camera's impressive Pixel Shift Multi Shooting mode. This super-high-resolution mode adjusts that big 61MP sensor by as little as 0.5 pixels, allowing the camera to shoot up to 16 max-resolution images. Using Sony's Imaging Edge software, these images can then be composited into a hulking 240.8MP image. That's 19,008 x 12,672 pixels!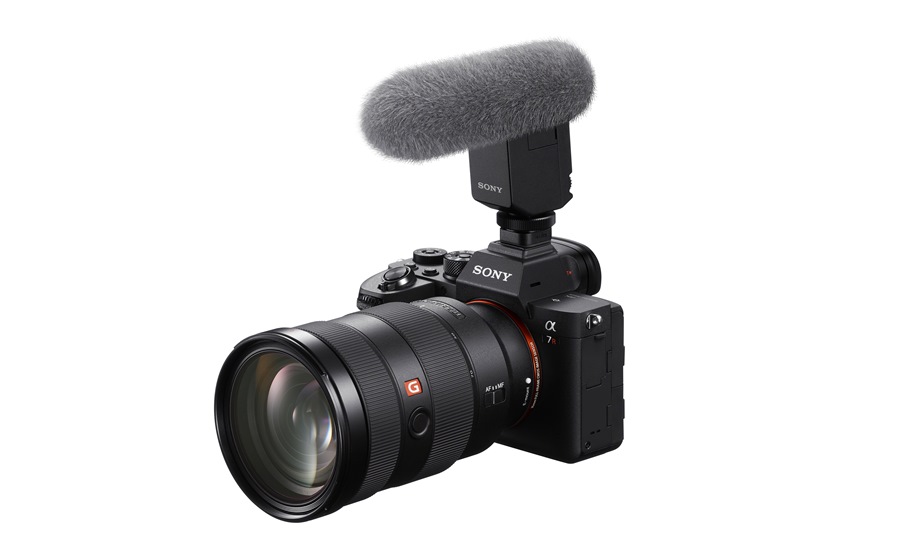 Video capabilities
The A7R IV isn't just a powerful stills camera; it's a formidable video camera too. It's able to shoot 4K UHD video and touts full pixel readout without binning in Super 35mm mode. Video buffs who enjoy colour grading will be pleased to know that the mirrorless camera features S-Log2 and S-Log3, with the latter offering 14 stops of dynamic range, with Hybrid Log Gamma also available.
Sony tells us that the A7R IV features a refined Fast Hybrid AF system, while users can also utilise real-time touch tracking to find their focus. One of the most exciting video features, and a Sony first, is the ability to make use of Real-Time Eye AF when shooting video.
Audio acquisition is a big deal when it comes to video, and the A7R IV's Multi Interface Shoe features a handy digital audio interface. This allows users to connect Sony's new ECM-B1M Shotgun Microphone or XLR-K3M XLR Adaptor Kit. As you'd expect, the camera is also able to produce time-lapses and can capture full HD at up to 120fps for slick slow-motion footage.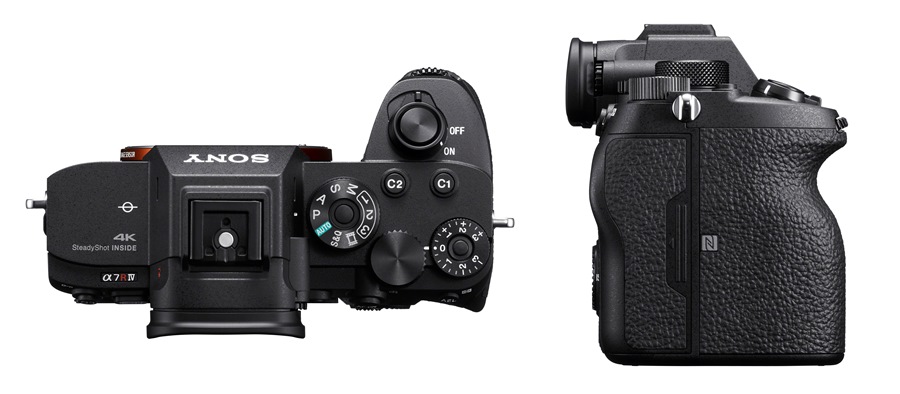 Build quality and connectivity
The A7R IV shouldn't let you down when you're shooting out in the field. It's built from strong magnesium alloy, and extra peace of mind is provided thanks to its additional sealing for enhanced dust and moisture resistance. Users will also enjoy the camera's improved grip, a new multi-selector joystick and a lock button for the exposure compensation dial.
Anyone who considers a dual card slot a necessity can rest easy; the A7R IV features two UHS-II slots and Sony has expanded the battery life too. The A7R IV is rated for up to 670 stills images via the rear LCD and 530 via the EVF. If you require even more juice, the brand new VG-C4EM Vertical Grip is available for purchase and can hold two NP-FZ100 batteries.
Connectivity
Studio photographers take note, the A7R IV is the first Sony camera ever to support wireless tethered shooting. The camera also features a SuperSpeed USB Type-C connector for speedy data transfer. Sony tells us this "almost doubled data transfer speed achieved in combination with Imaging Edge software compared to the Alpha 7R III."
For articles on future Sony releases, stay up to date via our YouTube channel, Facebook, Twitter and of course, the Wex Blog.
Related articles