Tamron's new workhorse telephoto zoom is described as pairing perfectly with the Sony A7 III. We take a closer look...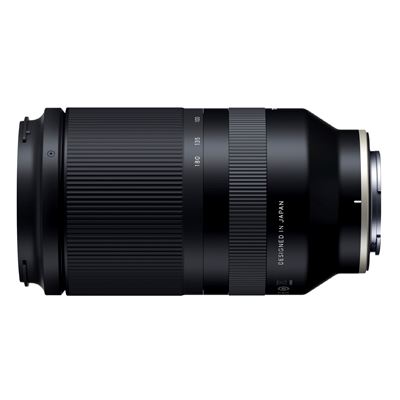 Sony users – this one's for you. Tamron has finally taken the wraps off of its 70-180mm f2.8 Di III VXD Lens, which was first announced back in October of last year, and it looks to be an absolute beauty.
It's a workhorse zoom in the standard telephoto focal range of 70-180mm, bearing an f/2.8 maximum aperture throughout its entire zoom range. Tamron has put the focus on two main characteristics when crafting this lens – first its compact size, and second its eminently affordable price tag.
Tamron refers to this lens as a "true marvel of portability and utility", and we can see their point! The firm has done a truly commendable job of squeezing so much good imaging tech into such a small package – the lens weighs just 810g, and has a minimum filter diameter of 67mm.
Tamron 70-180mm f2.8 Di III VXD Lens for Sony E
The 70-180mm F/2.8 Di III VXD telephoto zoom lens is the third in Tamron's line-up of fast F2.8 zoom lenses created for Sony FE-mount full-frame mirrorless cameras. Its compact and lightweight design is in keeping with the smaller size of modern mirrorless cameras, making it easier to carry and use, whilst still being optically outstanding with impressive focus response speeds.
£1,249.00 View
For this lens, Tamron has developed something new – its first-ever linear motor AF drive focus mechanism, VXD (which stands for Voice-coil eXtreme-torque Drive). The lens actually uses two of these units working in tandem with electronic control, the end result is fast and precise autofocus performance and a drive that can maintain positional accuracy down to 0.005mm (0.0002 in) – that's less than a tenth of the width of one human hair! Tamron also says that this highly responsive, near-silent focusing system will be able to follow a subject's movements, and is as capable for video as it is for stills.
The Tamron 70-180mm f2.8 Di III VXD lens is constructed of 19 elements in 14 groups. This configuration includes six XLD (eXtra Low Dispersion) and LD (Low Dispersion) elements, as well as three GM (Glass Molded Aspherical) and hybrid aspherical lens elements, all of which have been arranged specifically to minimise chromatic aberration and ensure peak optical performance across the entire image. The front element has also been treated with BBAR-G2 (Broad-Band Anti-Reflection Generation 2) Coating to reduce flare and ghosting.
The lens has a moisture-resistant construction and a fluorine coating, making it great for outdoor work, and it's also compatible with several features specific to mirrorless cameras like the Sony A7 III. These are as follows:
Fast Hybrid AF
Eye AF
Direct Manual Focus (DMF)
In-camera lens correction (shading, chromatic aberration, distortion)
Camera-based lens unit firmware updates
Using the Tamron 70-180mm f2.8 Di III VXD Lens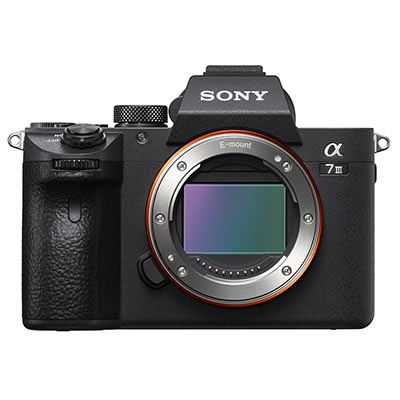 With this lens, Tamron has completed a trilogy of full-frame f/2.8 zooms for mirrorless cameras – the other two being the 17-28mm F/2.8 Di III RXD and the 28-75mm F/2.8 Di III RXD.
A user of a camera like the Sony A7 III who is looking for a comprehensive lens setup that won't blow their budget should definitely consider investing in this trio. Covering a broad focal range from 17mm to 180mm, this will keep any photographer outfitted for the vast majority of situations. All three lenses carry a 67mm filter thread, meaning you can build up a selection of filters for all situations without overcomplicating your workflow, and the light weight of all the lenses makes them a perfect compliment for a light camera such as the Sony A7 III.
While the lens is scheduled to be launched on May 14, 2020, Tamron says that the ongoing COVID-19 crisis could have an effect on this date. We'll keep an eye on the situation, and hopefully the lens will be available as soon as possible!
About the Author
Jon Stapley is a professional journalist with a wealth of experience on a number of photography titles including Amateur Photographer, Digital Camera World and What Digital Camera. See more of his writing on Jon's author page.
Related articles