Tamron has released two new zoom lenses with enhanced AF technology and a compact form factor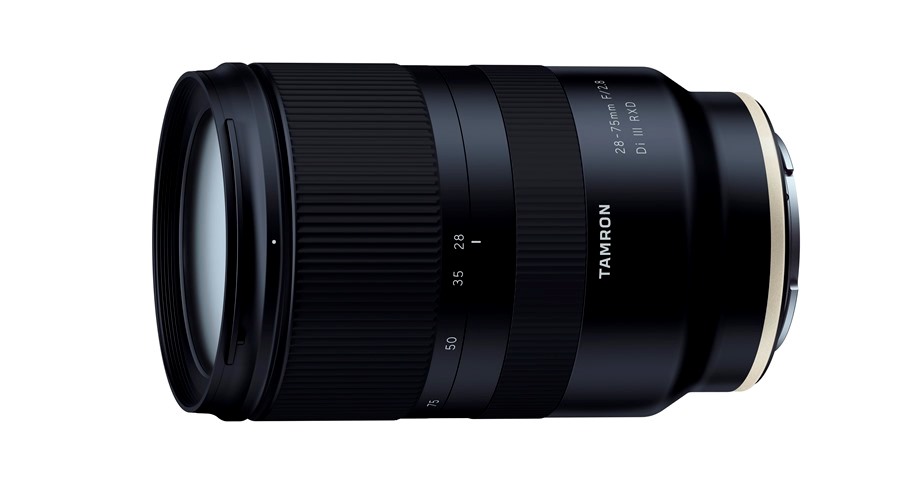 Tamron 28-75mm f/2.8 Di III RXD
This standard zoom length optic has been built to work flawlessly with Sony's A7 range and provides a competitive alternative to first party lenses. Boasting an all-new autofocusing system, Tamron's 28-75mm f/2.8 Di III RXD packs a punch. At just 117.8mm in length and weighing a mere 550g, it's reasonably compact too. The Rapid eXtra-Silent Stepping Drive (RXD) system is a high-speed, precise driving force for focusing, which is also incredibly quiet, making it perfect for shooting video.
The Sony FE mount has been taken seriously — the Tamron is fully compatible with the Direct Manual Focus (DMF) mode Sony cameras have inbuilt. This means that this 28-75mm lens can take full advantage of an A7's features for a far more user-friendly lens experience. Moisture-resistant construction makes this optic a seriously strong competitor in the travel lens category — a hydrophobic fluorine coating layered onto the front element provides protection from dirt, water and oil. This coating also means the lens cleans up quickly and fingerprints don't stick so easily. With a constant f/2.8 aperture throughout, Tamron's 28-75mm f/2.8 Di III RXD looks set to be a fantastic travel companion or everyday lens for multiple uses.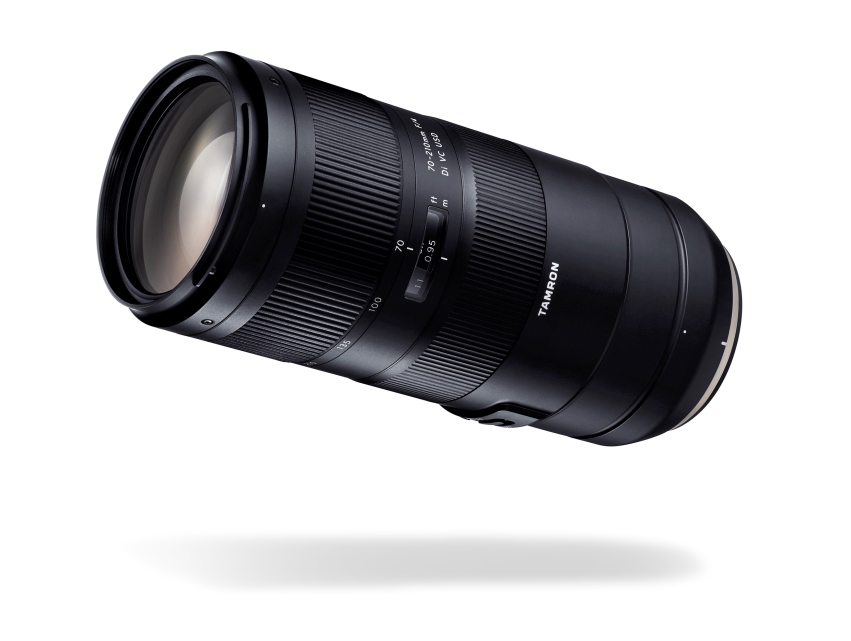 Tamron 70-210mm f/4 Di VC USD
This telephoto zoom lens for full-frame Canon and Nikon DSLRs is, again, a compact alternative to other lenses on the market and packs many features into its small and neat design. A maximum length of 176.5mm is possible due to an internal zoom system, meaning there should be no size extension or lens creep issues to worry about. The internal zoom range also means there is no rotation on the front element, making the use of polarisers much easier and giving greater control.
Inside the lens, three low dispersion glass elements help compensate for axial and transverse chromatic aberrations for clearer and sharper image quality across the entirety of the frame. Dual microprocessing units power the Ultrasonic Silent Drive autofocus system for high-speed, accurate performance and effective, reliable vibration control (performing to a level of 4-stops). For even greater control, a full time manual focus override mechanism allows for ultra-fine adjustments, without having to change out of selected autofocus mode. The lens can achieve f/4 throughout, making it quick and bright, and compatible with Tamron's TC-X14 1.4x teleconverter and TC-X20 2x teleconverter for even more reach.
There is an optional tripod mount collar, which is compatible with Arca-Swiss style quick release plates. Also, the lens is compatible with the Tamron TAP-in Console which allows you to perform firmware updates as well as fine adjustments to AF and VC systems. Like the 28-75mm f/2.8 Di III RXD, a durable fluorine coating covers the front element to repel water, dirt and oil (making cleaning an easier task too). A filter thread of just 67mm makes the purchasing of filters a far more affordable task than other lenses of this focal range on the market.
Tamron's new 70-210mm f/4 Di VC USD is built to be a quick and efficient compact telephoto lens with enhanced flexibility of control, due to compatible accessories and fast, precise autofocus and vibration control systems.
About the Author
Amy Moore is Wex Photo Video's Content Marketing Manager. She enjoys numerous types of photography, especially landscapes and meteorological photography. Check out her instagram here!
Related articles