If Canon's first full-frame mirrorless camera sat outside your budget, the smaller, lighter and cheaper EOS RP might just be the way to go
Update: Since writing this article, Canon have released the EOS R5 and the EOS R6. The newest mirrorless cameras in the 'R range'.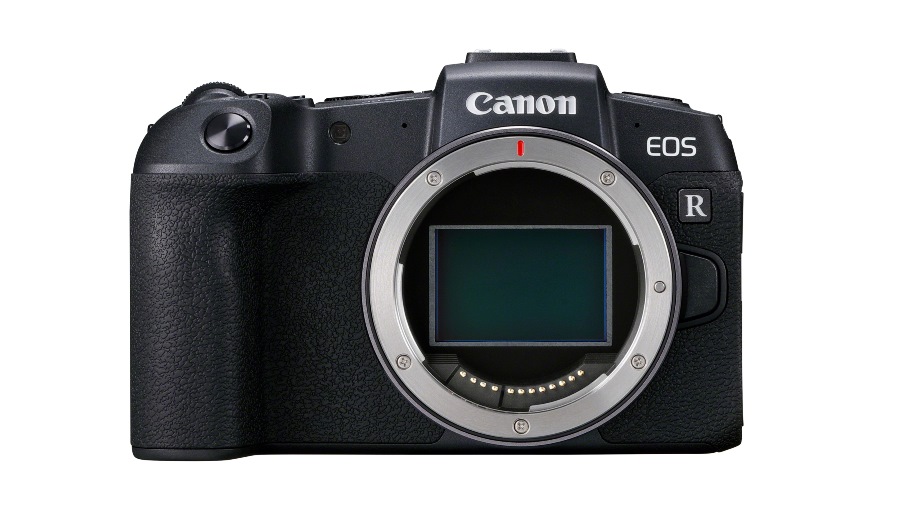 The Canon EOS RP is essentially a smaller, lighter and cheaper alternative to the imaging giant's first full-frame mirrorless camera, the EOS R. But don't be fooled by the smaller price tag, the EOS RP is a proper R-series camera. Not only is it compatible with those juicy RF lenses, it can be paired with an EF-EOS R mount adapter for access to Canon's seemingly bottomless range of EF and EF-S glass.
TL;DR: Don't have time to skim through this article? Scroll to the bottom of the page for the key points…
Sensor and autofocus
Just like its bigger sibling, the EOS RP is powered by the DIGIC 8 image processor and boasts Canon's coveted Dual Pixel CMOS AF. The mirrorless camera houses a full-frame 26.2MP CMOS sensor and is capable of reaching a maximum ISO of 40,000.
Alongside Dual Pixel CMOS AF, the EOS RP matches its high-end counterpart's 88% horizontal and 100% vertical coverage. And – although not quite as impressive as the EOS R's mammoth 5,655 AF points – the EOS RP still packs a similarly jaw-dropping 4,779 AF positions. It also features Face+Tracking, Eye AF, One-shot AF and Servo AF modes, and those shooting in low light can make use of the camera's ability to focus down to an impressive -5 EV.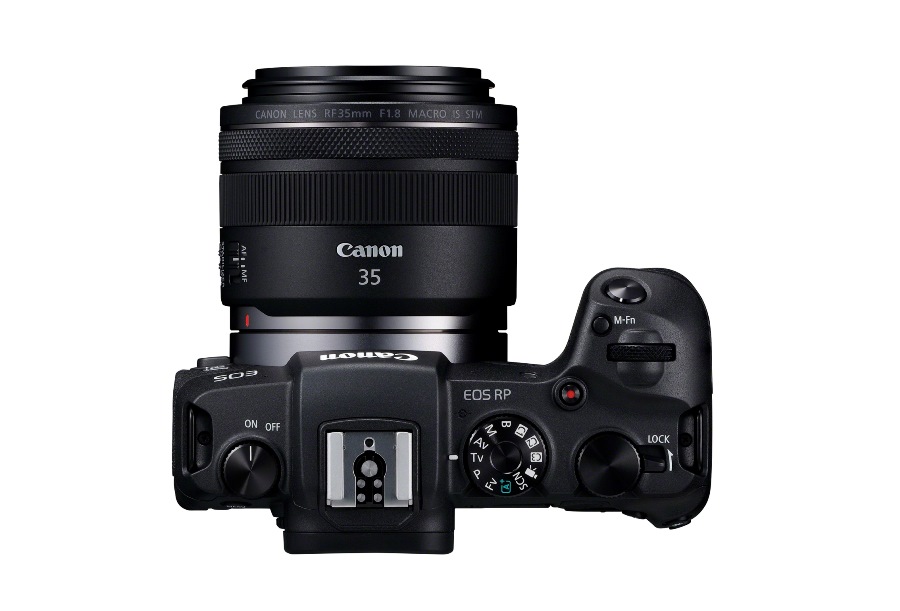 Form factor
At 485g (including card and battery), the EOS RP's largely magnesium alloy body is around 175g lighter than its larger counterpart. Its battery life has been rated to approximately 250 shots and you'll find provision for a single SD, SDHC, SDXC or UHS-II card.
Unsurprisingly, the RP doesn't feature the EOS R's multi-function touch bar or dot-matrix top LCD screen. While both features are certainly desirable, their absence will have no doubt helped to lower the camera's cost, which is what the RP is all about. And yet, nobody will complain about Canon's decision to include a touch-sensitive vari-angle rear LCD.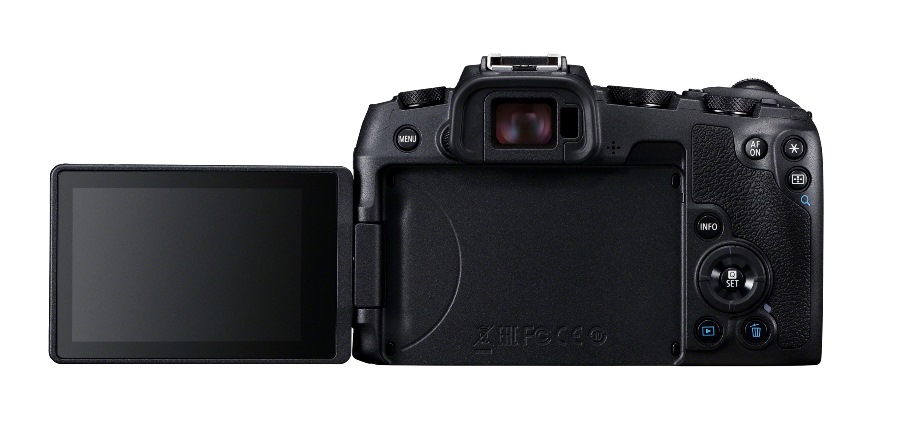 Video capabilities
Those wanting to shoot video on the EOS RP will find that the camera can record 4K UHD video at up to 25fps and full HD at up to 60fps (8-bit 4:2:0 all-intra MP4). Unlike the EOS RP's larger sibling, the EOS R, there is no additional high-frame-rate mode for a more exaggerated slow-motion effect. That said, the Canon EOS R could only achieve 120fps in 720p, so you're not missing out too much.
The real differences, in terms of video, between the two cameras are that the EOS RP lacks the Canon Log flat profile – used for capturing the most dynamic range in video with Canon cameras – and that its HDMI output only allows for uncompressed 8-bit 4:2:2 – there is no means of recording 10-bit video with the EOS RP.
The standout feature when using the EOS RP for video is its ability to record 4K UHD, with Canon's much-loved colour science. And, with the help of what many deem as the market-leading autofocus system for video, Canon's Dual Pixel AF.
Too long; didn't read…
Who's it for? If the Canon EOS R was outside of your budget and you're longing for a full-frame Canon mirrorless, or if you're simply looking for a more compact full-frame mirrorless camera, the EOS RP is for you.
What does it compare to? Canon's EOS R is its larger sibling, but the EOS RP could be compared to the Canon EOS 6D Mark II. Although sporting APS-C sensors, Sony's A6400 and Fujifilm's flagship Fuji XT3 sit within a similar price range.
Why should you care? This is a lot of camera for the money. Plus, you gain access to Canon's RF, EF and EF-S glass.
What do we think? The Canon EOS RP is an excellent way to enter the full-frame market. For a reasonable budget, you get a lot of image quality in a small body.
Related articles