Canon is showing off the future of its imaging technology at its Paris show right now. Our man on the ground Jon Devo brings you the latest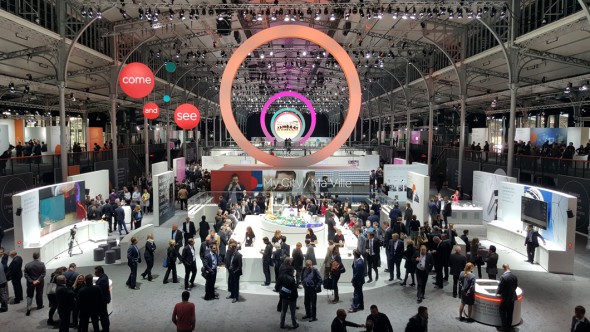 Its an exciting week to be a Canon user. The firm has already dropped not one, not two, but three new cameras just this morning to herald the start of its EXPO Paris 2015.
Happening only once every five years, the show allows Canon to show off a few choice bits of photo tech and provide a few clues as to the direction it will be taking over the next half-decade.
Day Two: We're heading around the stands to take a closer look at what's in store for Canon users in the not-too-distant future. Check out the latest below…
250-megapixel CMOS sensor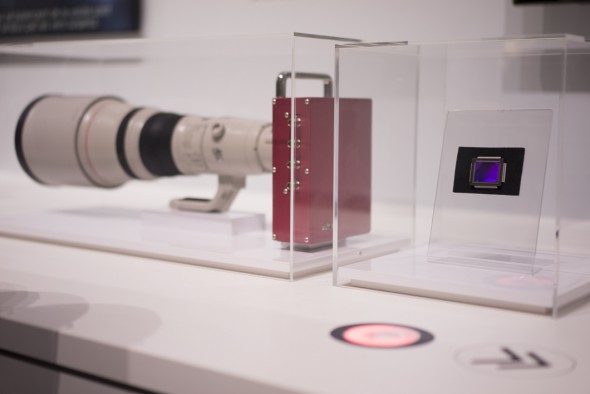 Canon is taking a well-deserved opportunity to show off its latest toy in development, the 250-megapixel sensor you probably heard about last month.
When installed in a camera, this staggering little unit is able to capture lettering on the side of an aircraft from 18 kilometres away.
'With CMOS sensors, increases in pixel counts result in increased signal volume, which can cause such problems as signal delays and slight discrepancies in timing,' says Canon in its press release.
'The new Canon-developed CMOS sensor, however, despite its exceptionally high pixel count, achieves an ultra-high signal readout speed of 1.25 billion pixels per second, made possible through such advancements as circuit miniaturisation and enhanced signal-processing technology.'
Ultra-telephoto, high-sensitivity network camera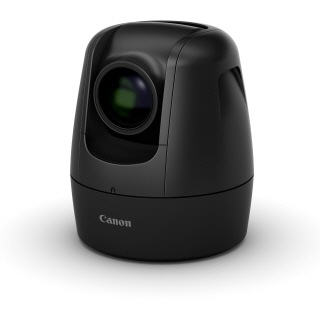 Designed principally for surveillance applications, Canon's new network camera features a 600mm telephoto lens with an aperture of f/2.4, which the firm says will be able to 'see' in conditions as dim as 0.08 lux of illumination.
120-megapixel DSLR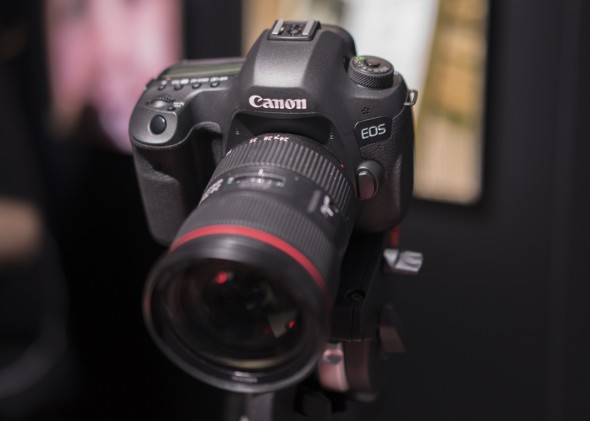 We still don't have a name yet, but Canon's 120-megapixel DSLR is alive and well and developing nicely. Canon says: 'The high-resolution images that the camera will be capable of producing will recreate the three-dimensional texture, feel and presence of subjects, making them appear as if they are really before one's eyes.'
'The camera will facilitate a level of resolution that is more than sufficient for enlarged poster-sized printout while also enabling images to be cropped and trimmed without sacrificing image resolution and clarity.'
Intelligent Imaging for Life
Canon's new 'concept' Intelligent Imaging for Life is an interesting one. The firm has announced its intention to respond to the internet of things with the 'Imaging of Things', and one of the first steps in this regard is this system.
It's largely based around an interactive table which can find, share and print photos as well as associating them with objects around the home if the user so desires. Imagine a system that downloads images from your Canon camera the moment you walk through the door, catalogues them by metadata and has them ready for viewing by the time you've sat down with a cup of tea, and you've pretty much got the grasp of what Canon is going for here. We're looking forward to seeing more about how this will work.
hdbook EZ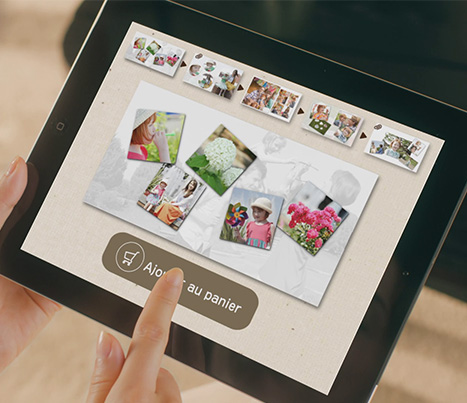 Canon's new hdbook EZ app is for storing and categorising images. It uses Canon's EAGiAL technology to analyse and classify images and then lay them out into a photobook, which you can then order and have delivered from Canon's online shop.
Next Generation Connect Station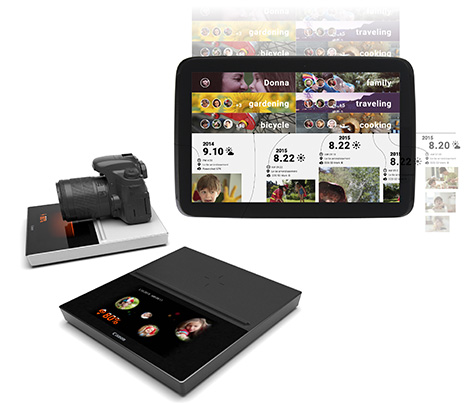 Another easy way to back up images, the Next generation Connect Station allows users to simply place their device onto it and have them automatically uploaded to the cloud. It can even process photos and videos in 4K.
3D printing
Canon is taking steps into the world of 3D printing by partnering with 3D Systems in Europe.
8K camera in Cinema EOS system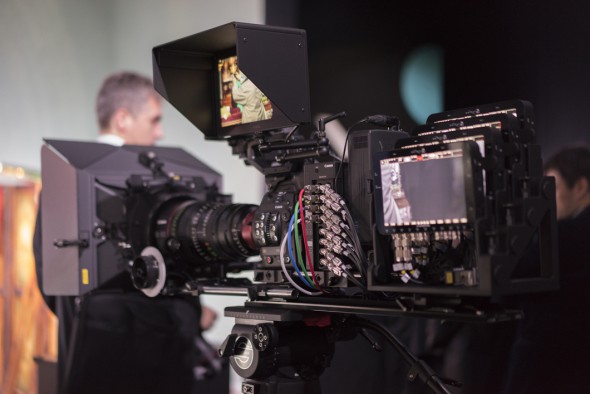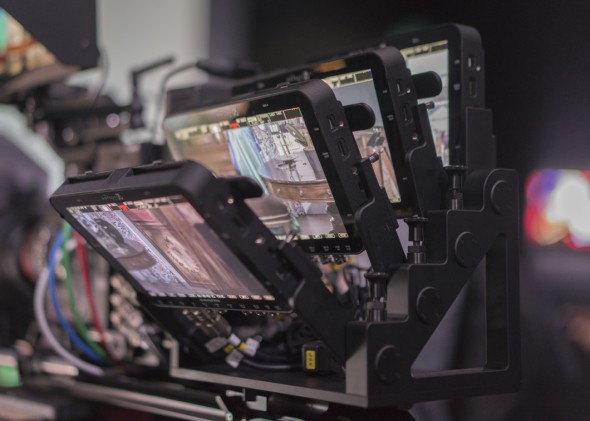 Canon EOS Cinema users will soon be able to capture movies in glorious 8K resolution – that's 8192 x 4320 pixels. Says Canon: 'The low aberration 8K lens gives unrivalled clarity and sharpness to the image, while a high dynamic range and wide colour gamut gives you intense vibrancy and detail.'
4K and 8K HDR displays
With 4K and 8K video recording and ultra-high-definition stills cameras set to become the norm, obviously we're going to need monitors to match. Canon believes that 4K and 8K displays will be the norm within five years. The new displays we saw at the show have no visible pixels and provide exceptional viewing experiences thanks to their improved processing technology that delivers high brightness and contrast. At the stand they even provided us with magnifying glasses to check the detail on the screens as they resolve more detail than the naked eye can see.
New printing options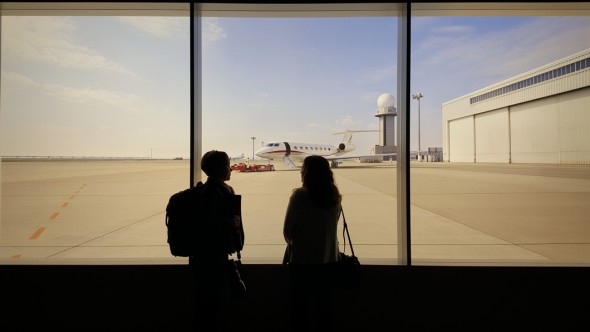 We've been absolutely blown away by some of Canon's printing solutions including the Next Generation PRO Printer and HDR printer. The image above is not a shot captured at the airport in Paris, but rather two people standing in front of a high-resolution print taken from an 8K video recording. Each still is 35-megapixels and the clarity is unbelievable.
We'll have more from the EXPO as we get it, so keep checking back with us!