It's been a fairly quiet 2013 so far when it comes to camera announcements, but Nikon have thrown down the gauntlet with the announcement of the D7100 this morning, their new flagship DX-sensor DSLR that boasts some pretty interesting new features. I was lucky enough to get a hands-on preview with Nikon's latest camera before its launch yesterday.
So, what does the D7100 offer and who is it for? Let's take a look at some of the key specs...
Key Specs
24.1 megapixel DX-format CMOS sensor
51 Autofocus points, with 15 cross-type AF points
6 fps at full resolution or 7 fps in 1.3 x Crop Mode
3.2 inch 1,229k dot resolution LCD screen
Dual SD card slots
A standard ISO range of 100-6400, extendable up to 25600
EXPEED 3 image processing engine (same as the D4, D800 & D600)
Full HD 1080p movie capability (at 30p/25p/24p)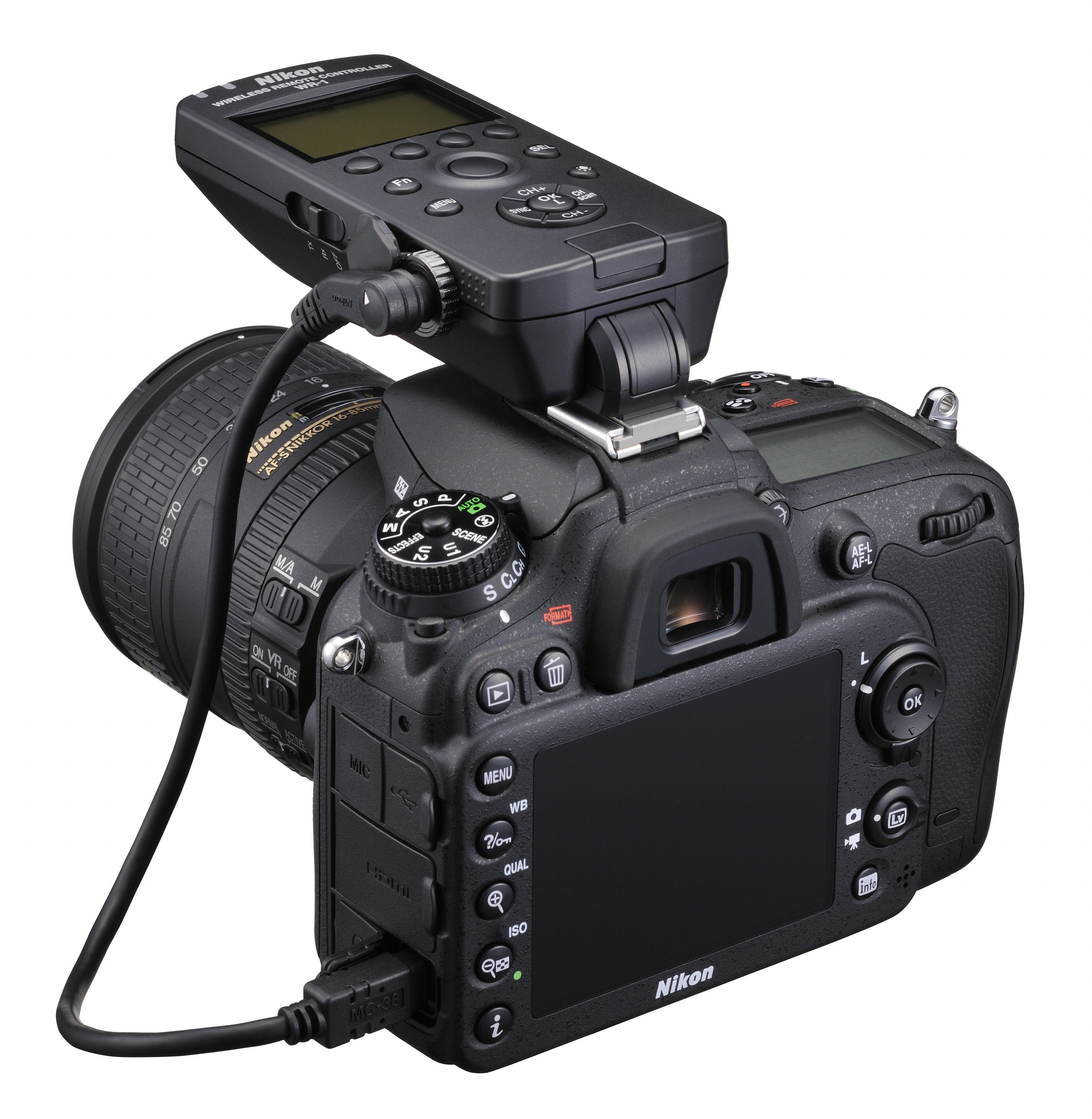 Image Quality & AF
When it comes to image quality, the D7100 is set to be a corker of a camera. As per usual the D7100 cameras that we were using yesterday were pre-production samples, so we couldn't bring any images taken with the camera back to share here. With a newly developed 24.1 megapixel DX-format CMOS sensor, this camera is sure to offer incredible performance. Nikon's decision not to incorporate an optical low pass filter (OPLF) is another intriguing feature and given the high pixel density and technological advances, the likelihood of moiré occurring will be reduced. In Nikon's words...
By not employing an OPLF the sensor makes the most of its megapixels for impressive high resolution. Images appear extremely sharp, allowing even the finest of textures like hair or feathers to be captured in ultra-high definition.
The 51-point Autofocus system is another professional-level feature that Nikon have pulled down from the top of their range into the DX D7100. The system employs 15 cross-type sensors for greater precision and if 51-AF points is a little too much for what you need, you can also select to shoot with 21 or just 9 AF points as well. Wildlife photographers (and others too I'm sure!) will rejoice in the fact that the D7100's AF operation is f/8 compatible, which opens up a wider combination of lenses and teleconverters that can utilise this incredible AF system - a new feature for cameras of this class.
1.3x Crop Mode
Another really interesting feature of the D7100 is the 1.3x Crop Mode, which allows you to get much more out of this camera. First and foremost, you'll have the benefit of a 1.3x telephoto effect when using this function and you'll be shooting at a very respectable 15.4 megapixel resolution. You'll also be able to push the D7100 to shoot up to 7 frames per second and its 51 AF points will now fill the frame right to the edges. Crop Mode also supports 1920 x 1080 HD movie recording up to 60i and 50i. It really sounds like an excellent level of expanded functionality, especially for wildlife and action or sports photographers and I'm interested to hear what you think of it if you count yourself in either of those camps, so do leave your thoughts in the comments below!
Ergonomics
Although the D7100 is a compact and lightweight camera, there's no 'toy' feel to it at all. It's a high quality piece of kit, with magnesium alloy top and rear covers and weather resistant sealing to the same level as the well-respected D800. In some ways, this camera does feel like a mini-D800, with a familiar button layout and the same pro-quality feel to its older sibling when it's in your hands.
I suspect some larger-handed folks may be unsure about the smaller size of this DSLR, but then I'm confident there will be many photographers out there who will appreciate a lighter kit bag - especially if you're earmarking the D7100 as a potential second body to your heavier FX-format camera. If it's still an issue for you, there's always the option of attaching the MB-D15 battery grip that was announced this morning too.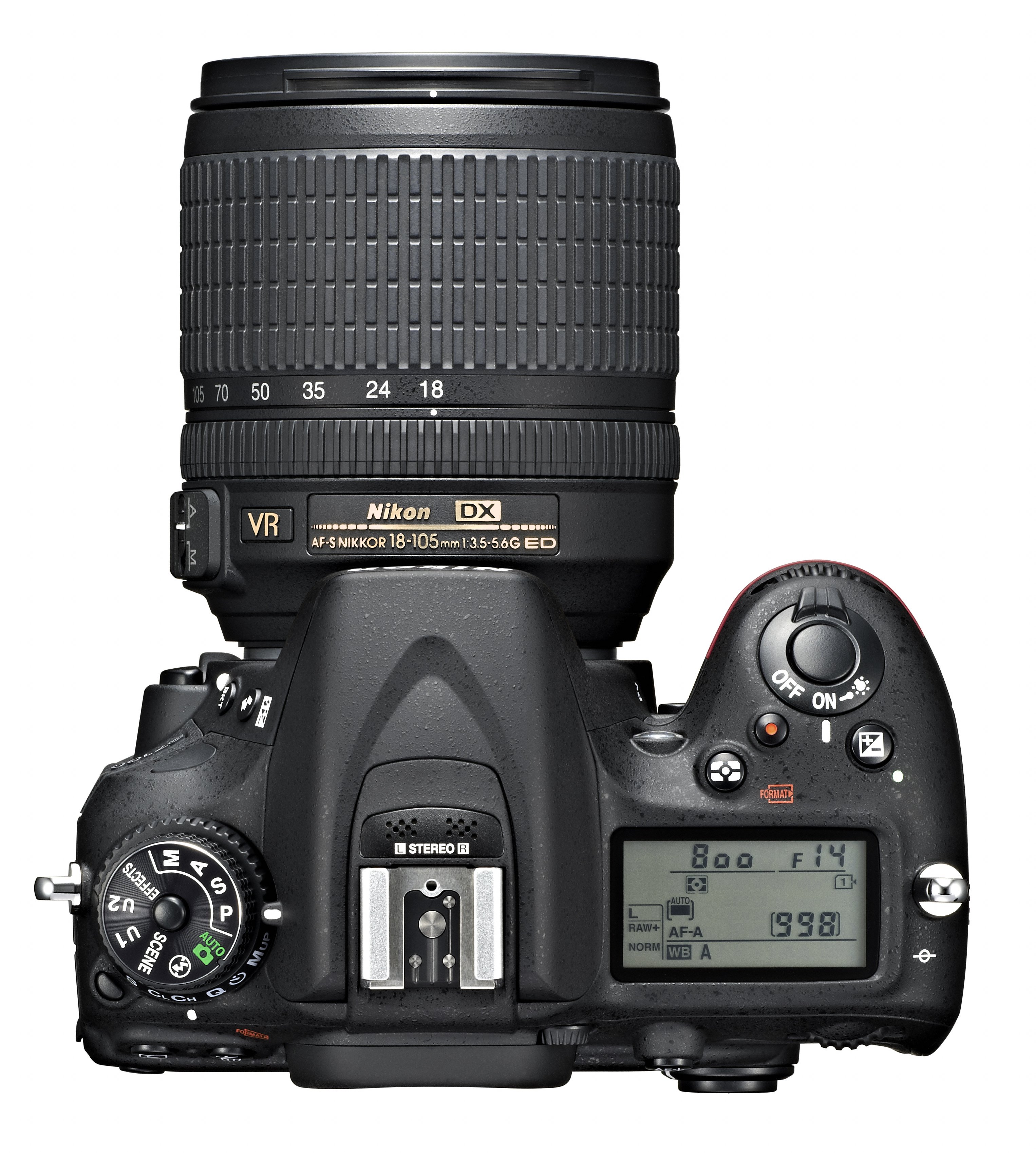 ...and more
The D7100 boasts a huge number of other functions, features and effects. I won't go into ALL of them here but I will touch on a few. Full HD movie recording is almost a standard for DSLRs these days and it seems to be the additional filming features that make or break the camera for videography enthusiasts. The D7100 can shoot 1080p movies at 30p, 25p and 24p - and as we saw above, in Crop Mode up to 60i and 50i. There's a built-in stereo mic but if that won't cut the mustard, there's also an external mic input for something more powerful like the ME-1 Stereo Microphone, which is one of the many accessories compatible with the D7100.
The D7100 has a top of the line 3.2" LCD screen, which boasts an incredible 1,229k dot resolution. Even through the screen protector that our sample model had attached, it looked extremely crisp. As with the D7000, this new camera is also equipped with dual SD Memory Card slots, with the option to shoot JPEG & RAW, movies & stills, use one as overflow or as a backup - a really handy extra feature that those who already shoot with two cards will appreciate again here.
Whether you're an HDR evangelist or you just like to dabble, you can shoot High Dynamic Range images in camera with the D7100. If you are really keen on this type of photography, you can assign the mode to the Fn button for quicker access. There are 5 user settings within this mode, which allows you to adjust the degree of the effect too, which sounds like a great idea to me as sometimes in-built HDR can be a little too severe for my taste.
There's a new Spot White Balance feature which gives you the ability to preset your WB settings in live view and pin-point zoom in on a point (a patch of grass for example) to set the white balance from. An in-built accelerator sensor gives you a virtual horizon in both horizontal and portrait views too.
Accessories
Also announced this morning is the Nikon WR-1, an advanced wireless remote which allows you to take control up to 120m away and perform basic shutter release to complex multi-camera set-ups, change settings on the camera and set an interval timer.
The D7100 will be compatible with various other Nikon accessories, including the WU-1A wireless adaptor, giving you the functionality to transfer images wirelessly to Apple and Android smart devices for quick sharing and the ability to control the D7100 by those devices for remote shooting too.
In Comparison: D7000 vs D7100
| | | |
| --- | --- | --- |
| | D7000 | D7100 |
| Megapixels | 16.2 | 24.1 |
| ISO range | 100-6400 | 100-6400 |
| Max extendable ISO | 100-25600 | 100-25600 |
| Image Processor | EXPEED2 | EXPEED3 |
| HD Video | 1080p | 1080p |
| Autofocus | 39-point | 51-point |
| Cross-type sensors | 9 | 15 |
| FPS | 6 | 6 |
| Screen (dot resolution) | 3.0" LCD (920k) | 3.2" LCD (1229k) |
Who is the D7100 for?
As mentioned a few times throughout this write-up, it looks as though the D7100 will be an ideal camera for wildlife or action and sports photographers - I can especially see it as a second body or relatively affordable back-up body to a D4 or D800 shooter. On the other hand, this is a fantastic all-round camera with a huge range of features that will appeal to many passionate photographers. Landscape, travel and adventurous outdoors shooters will appreciate its lightness and weather resistance and if your budget can't quite stretch to the D800, the D7100 will make a great alternative at a much lower price point.
We want to know your thoughts on the D7100 though - what type of photography do you do and what do you think of Nikon's latest? Is there something in it for you? Let us know in the comments below!
Coming soon
The Nikon D7100 is expected to be available in late March and can be pre-ordered at Wex Photogaphic from today: Nikon D7100 Body only – £1099** or Nikon D7100 with 18-105mm VR Lens – £1299**
Sample images
We've sourced these sample images from Nikon (original source here) for a first look at what the D7100 can achieve, (click to view images larger)…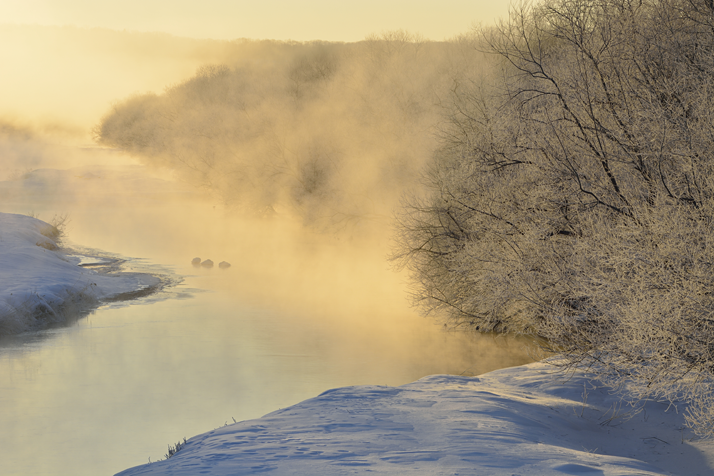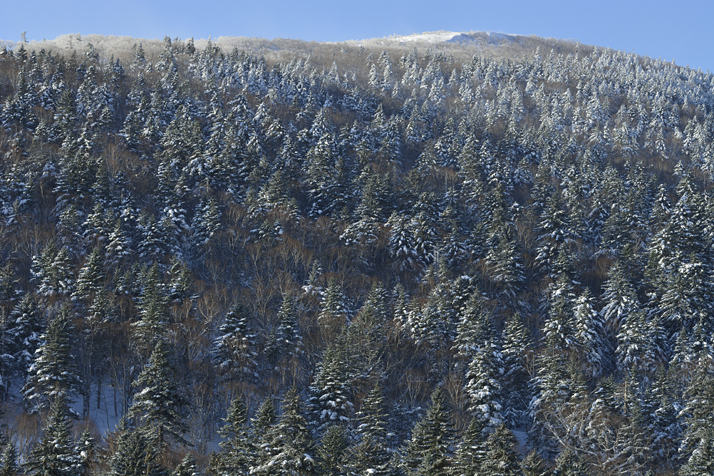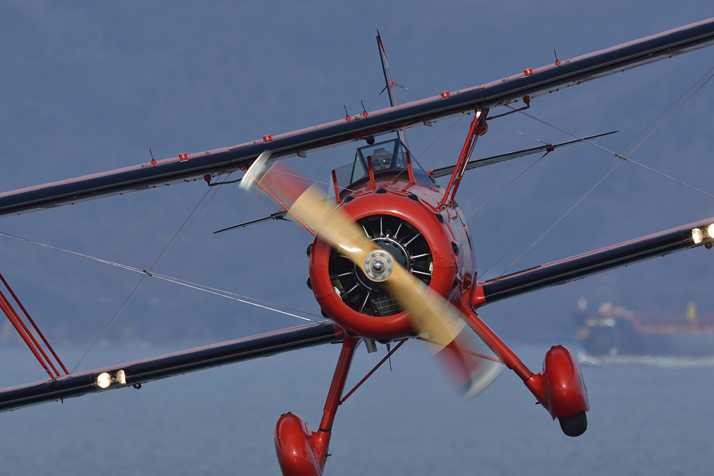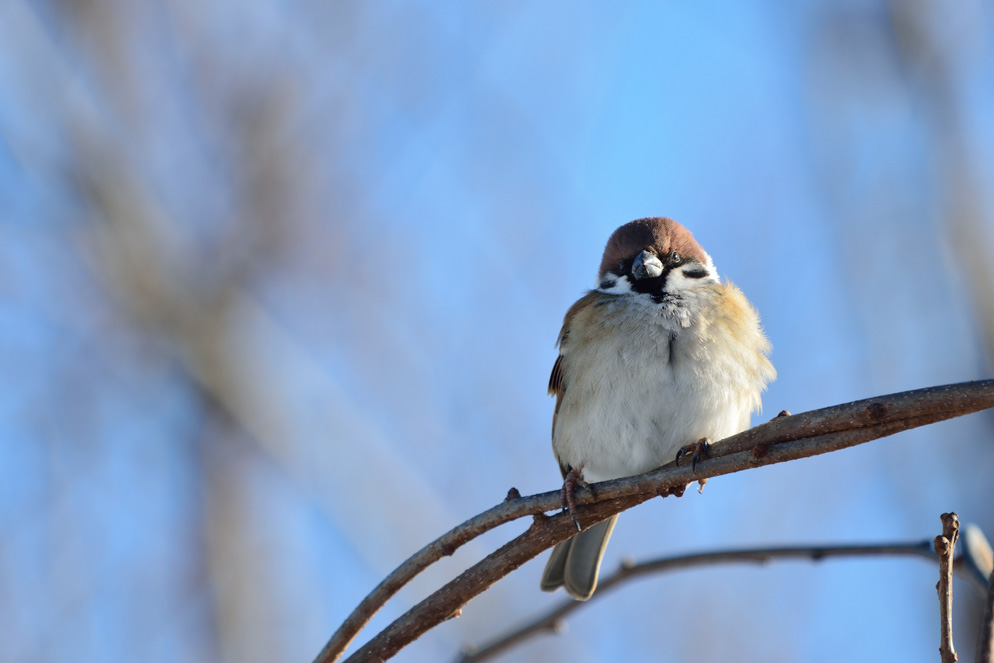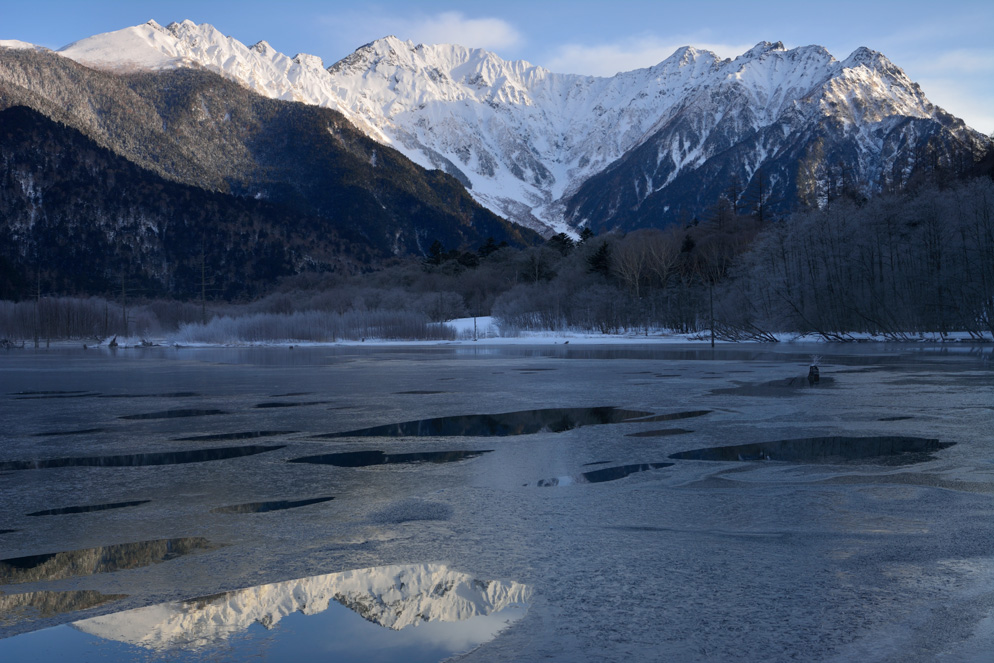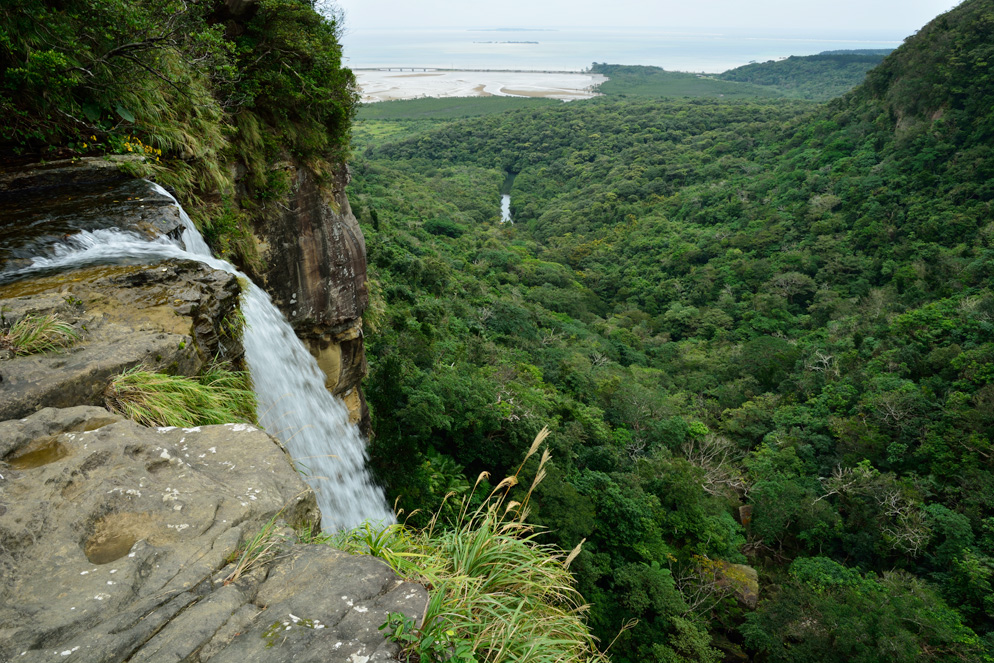 Video overview


**price as at 21st February 2013, subject to change