We report the latest news, announcements and releases from our second day at CES 2016 in Las Vegas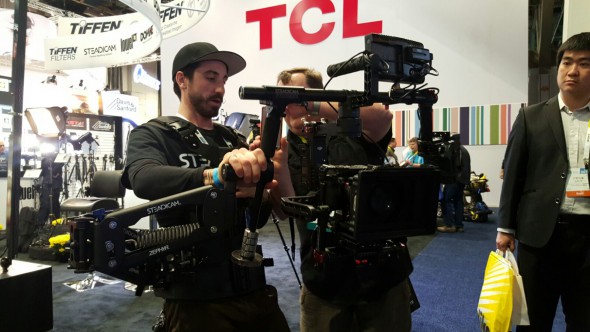 We've finished our second day at CES Las Vegas and the action shows no sign of letting up! We've seen a steady stream of innovative photo gadgets and toys, including not only significant cameras from the major players but also some surprises from smaller manufacturers taking a few risks.
There's plenty of exciting stuff, so let's dive right in…
Everybody loves Nikon
The @NikonUSA stand at #CES2016 has been inundated today! Everybody is clamoring to see the D5 & D500. pic.twitter.com/RrqcdRdEJr

— Wex Photographic (@wextweets) January 6, 2016
No prizes for guessing the most visited stand. Following the dual announcements of the new D5 and D500, everybody wanted a piece of Nikon. We managed to get some hands-on time with both products: check out our first look review of the D5 and our quick guide to the D500.
Zeiss partners with ExoLens for smartphone optics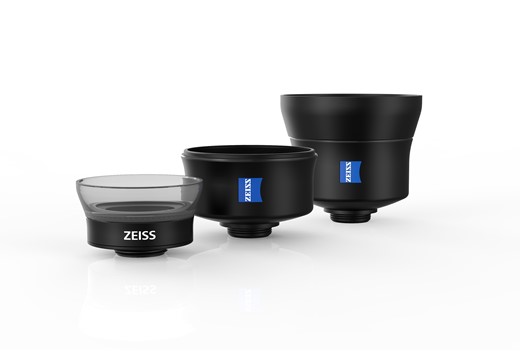 You may already know ExoLens as producers of smartphone lens attachments, but for these latest releases they're partnering with optics powerhouse Zeiss to produce some finely engineered lenses.

The three attachments debuting at CES are a zoom macro, a wide-angle and a telephoto, all of which feature Zeiss optics and anti-reflective T* coatings to control flare. The macro lens attachment allows close focusing from distances of 30mm or more, the wide-angle adapter offers 0.6x magnification to effective convert an iPhone lens into an 18mm, and the telephoto adapter offers 2x magnification that simulates a 58mm lens.

The lenses require a metal frame to be attached, which also includes a tripod thread and an accessory shoe for light accessories. You can see a gallery of high-resolution images taken with the lenses here.




Olympus updates rugged compact with advanced GPS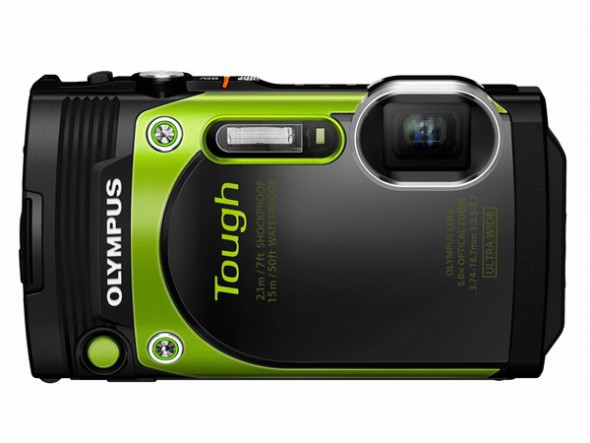 Joining Olympus' Stylus Tough range is the TG-870, a rugged underwater camera that improves on last year's TG-860 with next-generation GPS and a brighter screen, a 920k-dot 180-degree flip-up LCD model that the firm claims will be 1.1x brighter than the previous. It houses a 16MP sensor and a zoom that covers a range of 21-105mm in 35mm equivalent terms.



Sample 360° footage from the Nikon KeyMission 360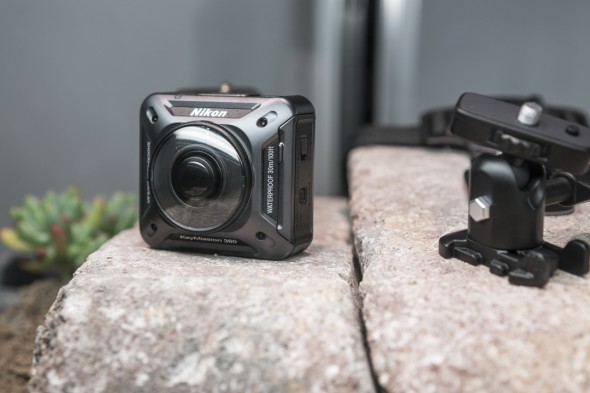 The Nikon KeyMission 360 is the company's first step into the action camera market. Nikon believes that VR is set to be the next big thing and it wants a piece of the market.
Yesterday we reported that Nikon was entering the world of action cameras with the KeyMission 360, a wearable model that uses multiple lenses and sensors to create 360° footage. Well, now the firm has stepped up its game and given us a better idea of what that looks like with three sample videos. You can watch below, and use your mouse, keyboard or touchscreen to manipulate the view:
Activeon Solar X: the solar-powered action cam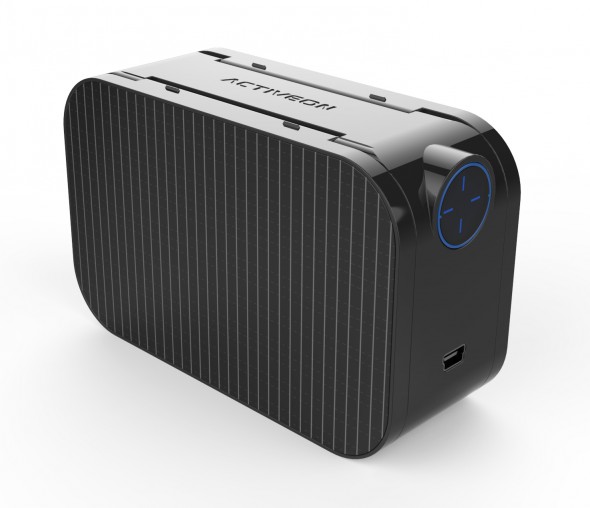 File this one under "unexpected": it's the world's first solar-powered action camera, and it's 4K-enabled! The Activeon Solar X houses a 16MP sensor, a 2-inch touchscreen, an f/2.4 lens, and a built-in solar panel that takes on 30 minutes to juice the camera up to 70% capacity. The battery indicator – the blue circle you can see at the front – shows the current state of charge. The Solar X has built-in Wi-Fi and can be set to upload images to the cloud automatically. Using the partner app allows for a smart device to be used for live view. There's more info available about the Solar X at Activeon's website.



Kodak brings back Super 8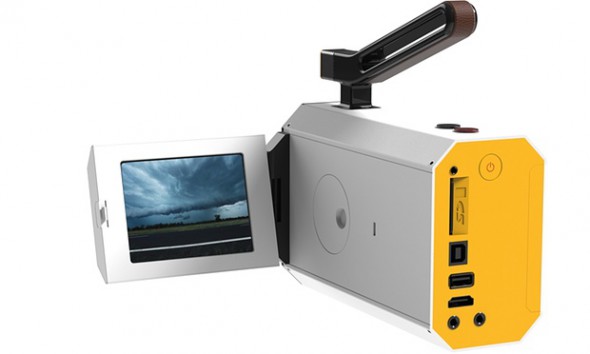 CES may be a show dedicated to the latest in cutting edge technology, but Kodak has gone in a different direction.

Embracing what it calls the "analogue renaissance", the firm has resurrected its classic Super 8 camera as a film/digital hybrid. So while users can review their shots on the swivelling LCD screen, they'll actually be producing them on Kodak Super 8 film, which they'll have to send to Kodak to get developed.

Good news: if you do this you'll also get a digital copy, so you needn't throw away those hard drives just yet. The camera has a fixed 6mm lens on its front, though it's possible to attach a zoom if the user so desires. Super 8 is enjoying something of a boom in Hollywood, thanks in large part to high-profile advocates such as director J. J. Abrams, who shot the latest Star Wars film on Super 8.
We're so proud to be here at the world premiere of #StarWars #TheForceAwakens! The force is with Kodak! #ShotOnFilm pic.twitter.com/j2I0Xg3bLR

— Kodak (@Kodak) December 15, 2015
And given the news that Kodak's film business may return to profit in 2016, the new Super 8 could herald the resurgence of film as a popular medium. It'll be interesting to see how things develop!
Drones, drones, drones
We took a little excursion to a mountain range to see some of the amazing things drone-makers have planned for 2016. From Nixie, the world's first wearable camera drone, to the Xeagle, a drone controllable by smartwatch, it's clear that the world of drones has some exciting things in store. Check out our report from the day.
Related articles