Comic Relief 2009: Do Something Funny for Money. Or, as Helen (Private Benjamin) our Support Services Manager put in the email she sent round at the beginnning of March, "Do something Runny for Money". The mind boggles.
Luckily this was just a typo and all she was actually suggesting was that, in return for the small fee of £2.50, the Wex Photographic Contact Centre Staff could come into work in fancy dress, with a prize for the best outfit. Always eager for the opportunity to wear fancy dresses, this idea was eagerly taken up. The initial theme had been "Superheropes and Villains", but as people were struggling to find ideas and we didn't want to end up with 7 Batmen, 9 Spidermen and 15 Wonder Women, this theme was opened up slightly to "Film Characters".
On the day itself it turned out that the vast majority of WEX staff had taken up the mantle and come disguised as various Hollywood screen stars. Many had made quite an effort, others less so. Although "the extra near the back of the crowd in that scene in the street from that film with Hugh Grant" does technically constitute a character from the silver screen, it hardly shows much imagination.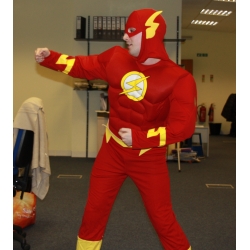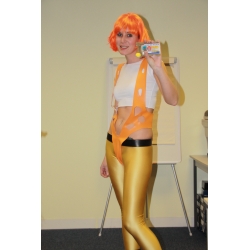 Even for those who had opted not to embarrass themselves in a bizarre costume there was plenty of fun to be had on the day. As well as being a selection of sweet and savoury delicacies on sale all day, there was a comedy and film based quiz to enter at the cost of a pound per person, with the contents of various WEX management's kitchen cupboards being the prizes for the most accurate or funniest answers. A packet of safety matches, a value sponge pudding, a single can of lager and an out-of-date tin of hot dog sausages were just some of the tempting goodies on offer.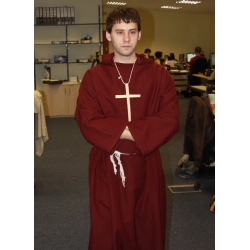 An impromtu whip round half way through the day managed to raise enough money to convince out processor Tom (punk) to get his head shaved. The threshold had been set at £50 and, after a slow start, the offers of money came flooding in, all in the name of ritual humiliantion. And charity of course.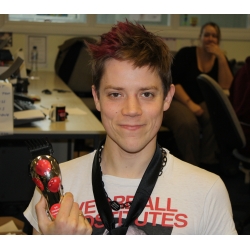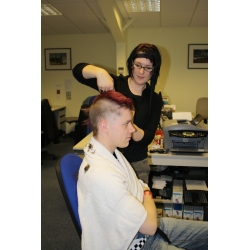 Towards the end of the day the fancy dress and quiz winners were announced. Lucy's Joker outfit was by far the most impressive of the day and a deserving winner of the best costume prize.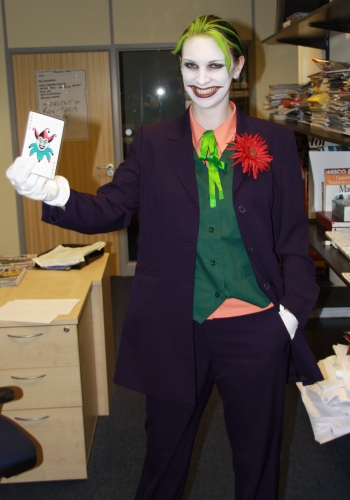 With large quantities of out-of-date tinned food to shift, 4 winners were chosen from the quiz entries, with Rachel (Dorothy) and Richard (Monk) getting the most questions right, and Martin (Fred Astaire) and Ben (Scarecrow) being hopeless but funny.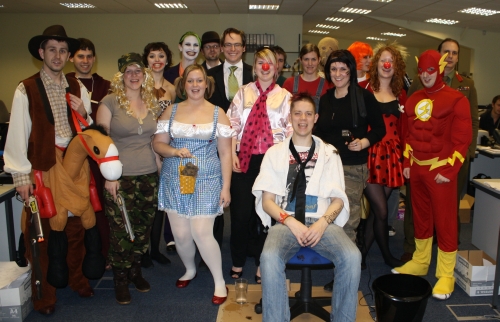 After all the fun and frolics, mischief and mayhem, we had managed to raise an impressive £153.79!
Well done guys, you can take your dresses off now.