Wex Photographic has been shortlisted for the 2015 Best Retailer Award by Which? magazine.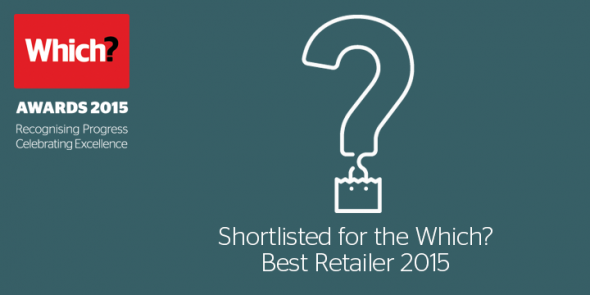 We are delighted to announce that Wex Photographic has been shortlisted for the 2015 Best Retailer Award by Which? magazine, alongside other high-profile companies including John Lewis, Screwfix, Lush and Richer Sounds.
The Which? Awards celebrate and reward the very best businesses in the UK and highlight companies that are consistently focused on the needs of their customers.
The shortlist is drawn up following extensive research and testing. According to Which?, Wex received the highest customer score of any online retailer and was praised in particular for website functionality, stock range and delivery service.
Our CEO, David Garratt, says: "We are very proud to have been shortlisted for the Which? Best Retailer Award. We have made a huge investment in generating informative and inspiring content and always listen to our customers to provide the best advice before, during and after purchase. I believe that it is a commitment to excellent service delivered by a team of passionate photographers that has earned Wex this nomination for the Which? Awards."
Wex is a company with a passion for photography at its core, committed to delivering a first-class service to photographers at all skill levels, from beginners to experts. Garratt continued: "To be shortlisted for this award solidifies Wex as a retailer that is not only providing customers with photographic equipment, but also a service that is market leading."
The winner of the Best Retailer Award will be announced at a ceremony at Kings Place, London on Wednesday 17th June.
Wex Photographic takes pride in the wide range of services it offers to the hobbyist and professional photographer, with a comprehensive range of gear, a part-exchange programme and a large selection of second-hand kit on offer. This is paired with award-winning service, expert advice, inspiring content and opportunities to interact with like-minded enthusiasts at events up and down the country.
Throughout their purchase process and beyond, customers engage directly with the Wex team via Live Chat on the website, social media, on the phones or in person at the Norwich showroom. Such an approach makes Wex stand out amongst other photographic retailers and has seen the company develop an industry-leading online community, with over 100,000 followers across its social networks. It also saw Wex take the accolade of Best Online Shop in last year's Which? Awards.
Related articles