ZEISS announces its very first digital camera. Here's what to expect from the premium lens manufacturer's exciting new full-frame compact, the ZX1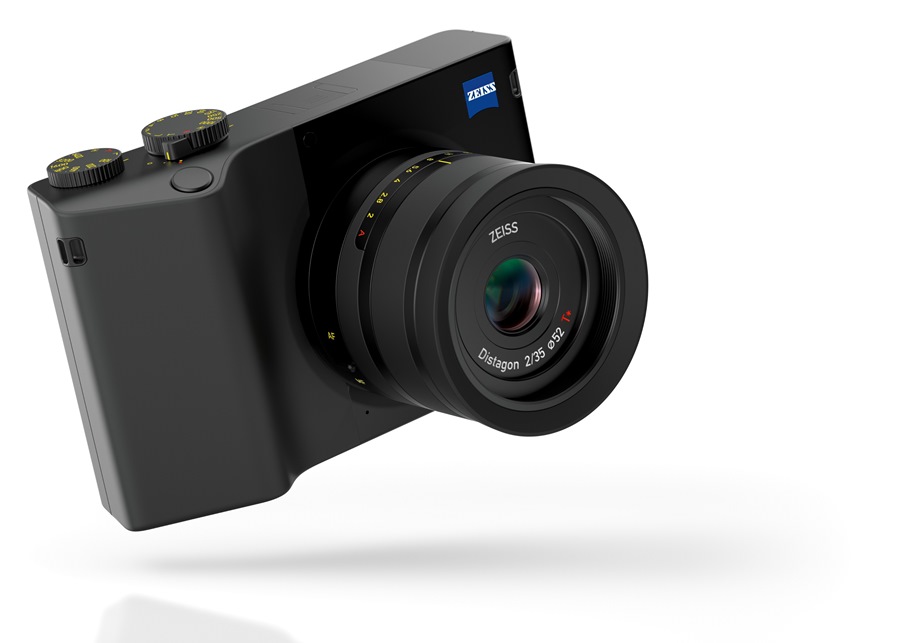 ZEISS' very first camera is an exciting prospect, and you can bet that Distagon 35mm f/2 lens will be top notch.
We've witnessed so many full-frame mirrorless camera releases over the past few weeks, it really wouldn't surprise us if a well-known chocolatier announced a full-frame body with an edible sensor… but ZEISS? We're so used to the premium lens manufacturer's superb optics – the recently announced ZX1 has proved something of a curveball. In fact, the ZX1 is ZEISS' first digital camera ever! But, what's most exciting about this mysterious little camera is that it's a full-frame compact, so its only rivals are the Sony RX1 and Leica Q. Here's what we know…
Sensor and lens
The ZX1 boasts a 37.4MP sensor and has an ISO range of 80-51,200. The sensor was developed in-house by ZEISS, which is certainly surprising for a digital camera debut. What isn't surprising is that the fixed Distagon 35mm f/2 lens was also developed in-house, so we're betting on that premium ZEISS quality. The lens contains eight elements in five groups, with two double-sided aspherical lens elements. It also boasts ZEISS' T* anti-reflective coating – developed to reduce ghosting and flare – and features an impressive minimum focus distance of 30cm. The ZX1 is also capable of 3fps continuous shooting, and can shoot 4K video at 30fps and full HD video at 60fps.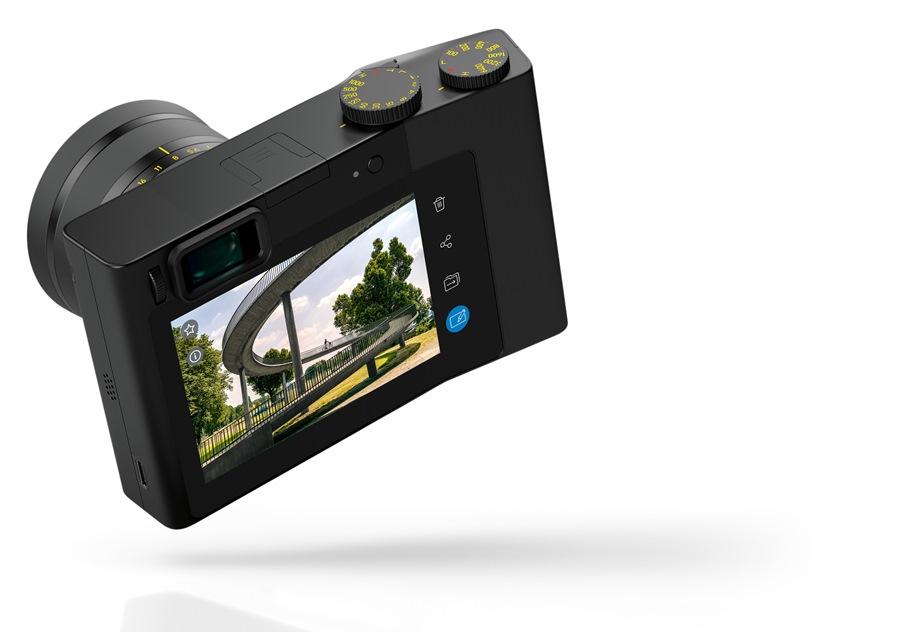 The ZX1 might be a relatively large compact, but that means a nice big rear screen that's ideal for in-camera editing.
Form factor
The ZX1 is a sizeable camera, which sports an OLED electronic viewfinder. From what we've seen, it's notably bigger than the Sony RX1 and Leica Q (front facing). We'll reserve our judgement until we actually get our hands on a unit, but ZEISS has highlighted that this larger design is both ergonomic and easy to handle. Another upside of the camera's 93mm height and 142mm width is provision for a large 4.34in rear LCD touchscreen. This is made all the more important when you consider that the camera runs a built-in version of Adobe Photoshop Lightroom CC.
Sharing and connectivity
We've been given very few details regarding the Adobe Photoshop Lightroom CC software, but we do know that you'll be able to edit in-camera and sync to Lightroom CC on your computer. The official ZX1 page on the ZEISS website does state that: "some features require a Creative Cloud Photography plan subscription," but exactly what features this relates too remains to be seen.
Pair the fixed lens and in-built editing software with a huge 512GB solid-state drive (able to hold around 6,800 RAW files or over 50,000 JPG images) and the ZX1 is clearly built to provide users with everything they need to take, edit and share photographs without the need for a single third-party item. That's an exciting prospect. Sharing is clearly central to the ZX1 ethos, so it's hardly a surprise that it features Wi-Fi, Bluetooth and USB-C. ZEISS' launch video even shows a user uploading an image directly from the camera to Dropbox, before attaching and sending it via email too.
First impressions
We're looking forward to seeing what the ZX1's powerful sensor and fixed ZEISS lens can produce, and we can't wait to get our hands on the built-in Adobe Photoshop Lightroom CC software. Obviously, we'll reserve any judgement until we've handled the real thing, but the ZX1's high resolution and wealth of sharing functions could prove a winning combination for the mobile photographer who needs to travel light.
For articles on future ZEISS releases, stay up to date via our YouTube channel, Facebook, Twitter and of course, the Wex Blog.
About the Author
Mike Harris is Wex Photo Video's production editor and is an experienced journalist with a passion for motorsport photography. You can view his portfolio via @MDHarrisPhoto on Instagram.
Related articles