Avoid embarrassment and get ahead with Andy McGovern's eight tips for working on a film set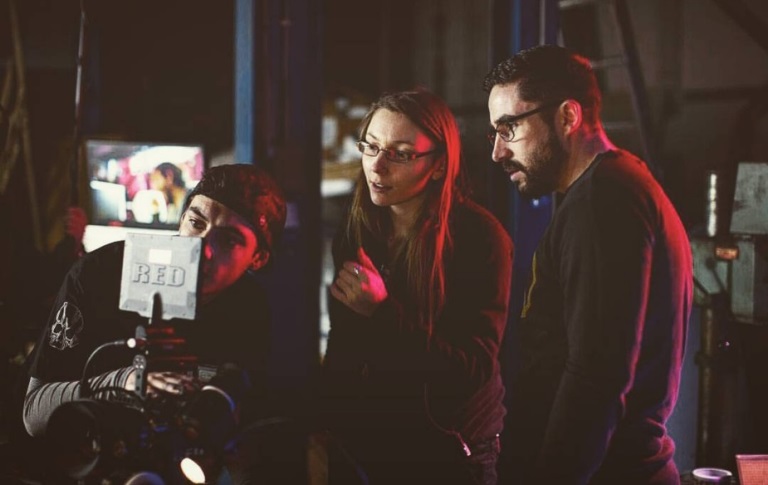 Me with filmmakers Joanna Cuper and Lou Murral.
As a former rental house guru, I've experienced many film sets, all working within a variety of budgets. From narrative to documentary, be it commercials, feature films or indie projects, it's been a real mixed bag. But, I've always appreciated the professionalism that we filmmakers demonstrate. Whether you're on a large or small set, your work ethic speaks volumes about your ability as a filmmaker to both the crew and your client. I've devised something of a checklist that I follow (and I know many others I've worked with do too), that will hopefully make life on set a little easier.
1. Introduce yourself
A quick introduction to the client, cast and crew goes a long way. It makes it easier for other people to approach you when there's a name to go with the face. When introducing yourself, try your best to do it as quickly as you can – people might be busy with prep, which is fine! Just try to make sure that everyone at least knows who you are, and make a conscious effort to remember their roles too.
If you've been liaising with a client who's accompanied by others from their team, introduce yourself to them as well – you don't have to be the director of photography. Whether you've been assisting in another department or have been brought in at the last minute, a quick introduction could make a positive impression on both yourself and your crew.
2. Acquire a call sheet
If you've not been given a call sheet, try to acquire one or ask to photograph somebody else's with your phone – great planning leads to efficiency and great execution. When rolling, it's likely you'll be moving around a lot, which may mean you'll need to switch up where you are. If you have the shot list in hand, you can plan where you need to go and liaise with other crew members to find out what's best for everyone involved.
3. Stay focused
Once the formalities are out of the way, it's time to get to work. I'll go over attitude later, but think of every shoot like a wedding – it's going to be an intense, all day event and you can't allow yourself to switch off.
4. Pack essential consumables
I've slowly added to my kit bag during my time as a filmmaker. Every shoot seems to warrant the use of another type of consumable that now seems paramount to smooth operation on set. Here's a small list of the consumables I always have on me.
1. Different coloured rolls of gaffer tape (for marks and general usage)
2. Two permanent markers
3. A roll of black electrical tape
4. Millions of reusable cable ties (I use these for everything)
5. A multi-tool
6. A small lens cleaning set (you can purchase a blower, lens pen and wipes for pennies these days!)
7. A small rechargeable torch
8. A notepad and a couple of ballpoint pens
It never hurts to bring a bag full of these items to every shoot. You're covered in case you need to clean anything, mark anything, take notes, keep everything safe or adjust equipment.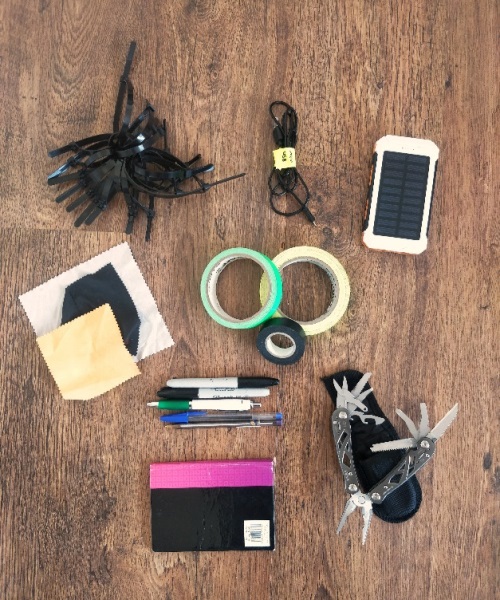 All of these items will fit in a small bag and could prove to be a huge help.
5. Prepare for your editor
When working with a football club, we were delivering rushes to their media department at the end of the day. I was shooting talking heads on a green screen, which is pretty straight forward, but when you're asking football players to speak in unfamiliar languages (the players were speaking to foreign fan in their native tongue) things can get tricky.
Subjects who aren't used to being filmed can sometimes struggle in front of the camera. Although unscripted moments can prove useful to the client, the high amount of footage involved – be it from multiple cuts or one long take – can prove troublesome when the editor is trying to find the best moments. I like to keep a small notepad on me so I can make small notes for the editor, including how many takes there are, which ones work and if there's anything worth looking at within a specific take. Nothing can be more frustrating than endlessly scrubbing through footage and missing valuable moments – the editor will appreciate anything that makes their job easier and quicker too.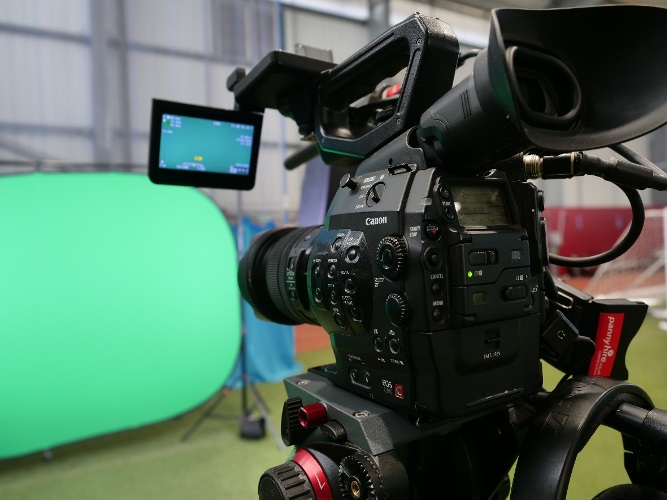 The breakdown should be taken as seriously as the actual filmmaking.
6. Stay for the breakdown
A breakdown at the end of the day can be tough. No one wants to do it – especially when you're involved in a bigger job with more gear – but unless everything is packed away safely and securely, and the set is put back appropriately, nobody goes. If someone leaves during a breakdown and has no real reason to, I wouldn't expect to see them on that particular set again. It sounds harsh, I know, but it just shows the attitude of the individual. In these environments, more so than anywhere else, you need team players.
On some of the much larger sets I've worked on (dailies/DIT assistant) we were breaking down multiple video transmitters and monitors from all over the set. We'd manage to get them back in the truck in maybe half an hour (45 minutes, tops). Yes, there was a larger team of us doing our specific jobs, but even in a well-oiled machine, it's noticeable when a cog isn't working efficiently.
It's a mindset. I have no problem with cable bashing or loading/unloading because it's part of the job. It's part of my job. It's about thinking on your feet and keeping up with the tempo of the crew. I honestly believe that great packing speaks wonders for your character. It becomes 100% noticeable if someone isn't pulling their weight and if it's noticed, it's likely going to be talked about.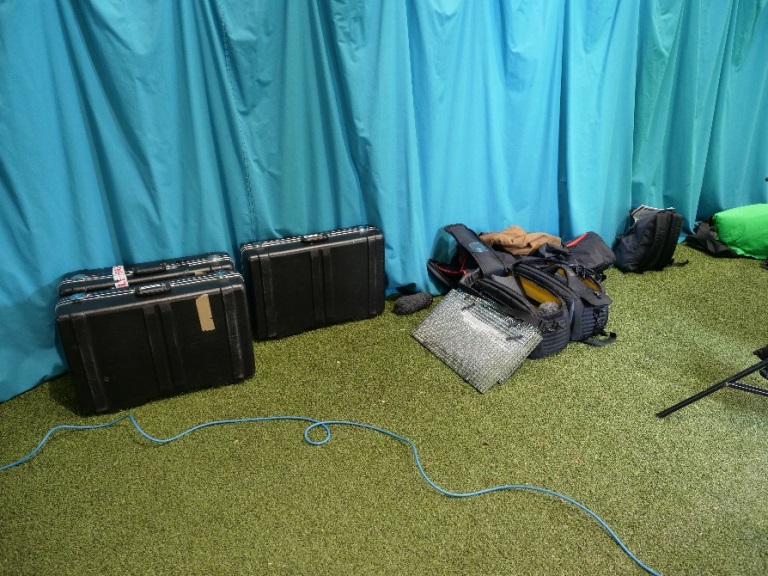 This is about 1/5 of the gear we brought to this particular shoot…
7. Complete a sanity check
Make sure no inch of space is left unturned at the end of a day's shoot. I think at some point, we've all ended up leaving something fairly valuable on set (but let's not go into that…) or another member of the team has left something behind – it'll feel like you've saved their life if there's anything you can return.
If you're renting equipment, you should have an itemised invoice. Keep it in your kit bag and use it as a point of reference. Be extra vigilant if you're hiring something like a RED camera or a gimbal – they come with items that are easily left behind.
8. Thank your team, thank your client
A shake of the hand and a 'Thanks for having me', is probably one of the most important things to do at the end of the day. It shows you appreciate being there and enjoy working with both your client and crew. A positive rapport and hard-working attitude can lead to regular work. You never know, thanking a client could leave a lasting impression and result in a call back.
Producing content isn't just about the person pressing the shutter button, it's the art directors, sound engineers, grips, sparks, producers, writers and everyone else! All working together to create something they believe in. It's one big team effort and nothing beats those moments when production wraps and you can look back at each and every team member proudly and say: 'We did it.'
This isn't a definitive list by any means; it's a small set of guidelines I like to set myself when working on a job. There might be points that other shooters would like to make and it would be great to encourage discussion. After all, we are all part of the filmmaking community. Happy shooting!
About the Author
Andy McGovern works primarily as a freelance videographer but also likes to focus on photography. As a former rental-house guru, he's been involved with kit and crews ranging from large to small budget productions for a wealth of large clients and events. Head over to his online dwelling to see more of Andrew's work: www.AndrewMcGovern.co.uk
Related articles