Blackmagic's new Mini production switcher offers a new codec and the ability to direct live stream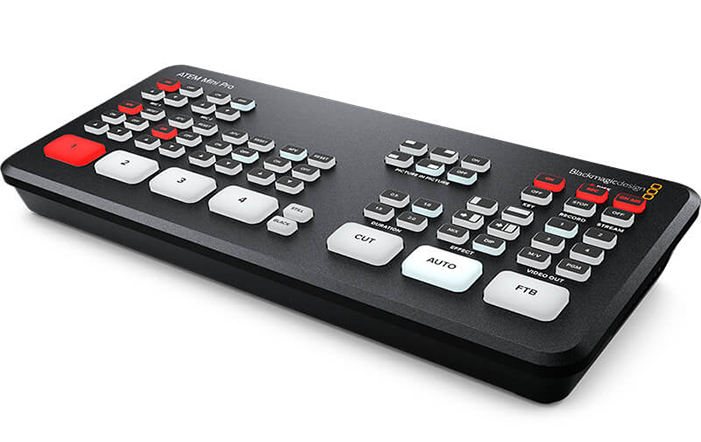 In Autumn 2019, Blackmagic Design made shooting multicam live streams simple by releasing the ATEM Mini production switcher. This lightweight, user-friendly unit combined the basic aspects of their more expensive production ATEM production switchers with the encoding power of their Web Presenter product, and the result was a massively popular – to the point that we still have many orders yet to fulfil.
Although the ATEM Mini is the best solution out there for the budget-conscious streamer, it is missing a few features that are found in more expensive switchers that would really hand to have. Firmware and software updates will only get you so far, so it's no wonder that Blackmagic Design have announced a more sophisticated model:
To pre-order or to find out more, visit out store page by clicking here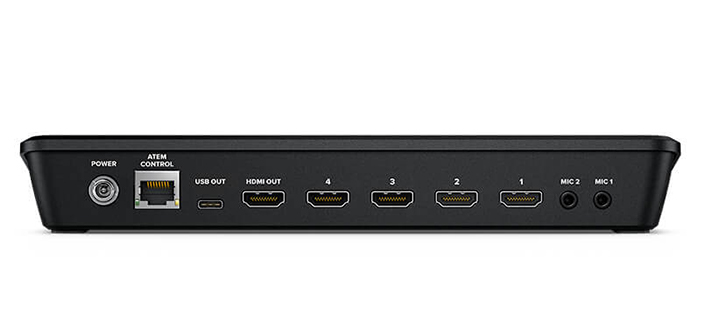 Building on the success of the ATEM Mini, this Pro version is also a 4 input HDMI production switcher but uses an improved H.264 codec for a higher quality output, offers recording to USB stick for easy editing and playback, along with direct live stream via Ethernet for streaming to Youtube Live, Facebook, Twitch and more. These improved features and the addition of Live-View on the output make the ATEM Mini Pro the perfect choice for Multicam and Live Streaming customers looking for a flexible, professional switching and encoding tool on a tight budget.
We think this product is something of a game-changer. It answers the questions about recording, Ethernet connectivity and the all-important Multi-View functionality posed by its predecessor and does so at a price that is still market-leading and extremely affordable. We'd love to know what you think.
Here's what Blackmagic have to say about their new ATEM Mini Pro, along with more news about firmware updates for the Pocket series and more
About the Author
Stuart Dennis heads up professional video here at Wex. He has been dealing with the kit requirements of professional filmmakers, camera operators and production companies for 14 years. Find him on Twitter? @Stuart_Dennis