The next-generation RF mount comes to Canon's cinema range. We dive into the feature-set of the Canon EOS C70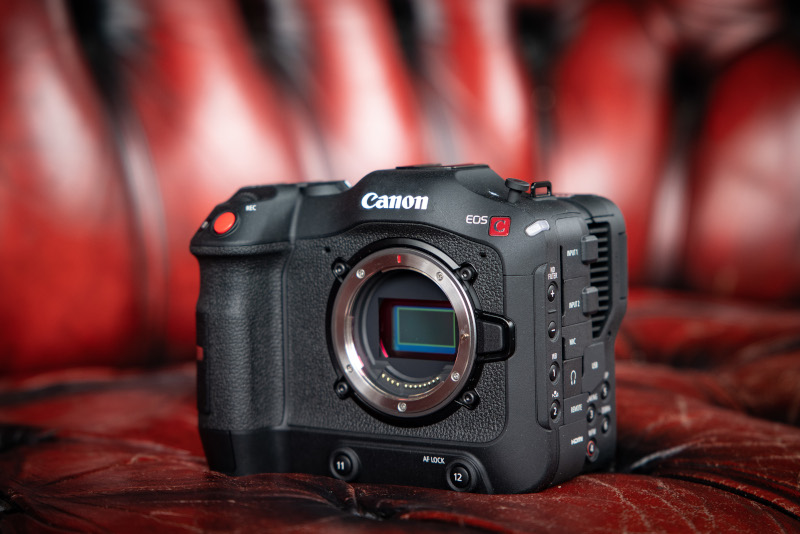 The new Canon EOS C70
If Canon cine-camera shooters have been looking with envious eyes over at the flashy features of the EOS R system – well, covet no longer. The new Canon EOS C70 is expressly designed to bridge the gap between mirrorless and cinema, an RF camera for the dedicated video shooter.
The bottom line of the EOS C70 is this – it pairs a 4K Super 35mm DGO sensor with the sophisticated 12-pin RF mount. It can shoot 4K (4:2:2 10-bit) 120p slow motion and 16+ stops of high dynamic range, and can make use of Canon's Dual Pixel CMOS autofocus. The RF lenses are famous for delivering super-fast autofocus, while the 12-pin connection of the mount ensures super-fast communication between camera and lens.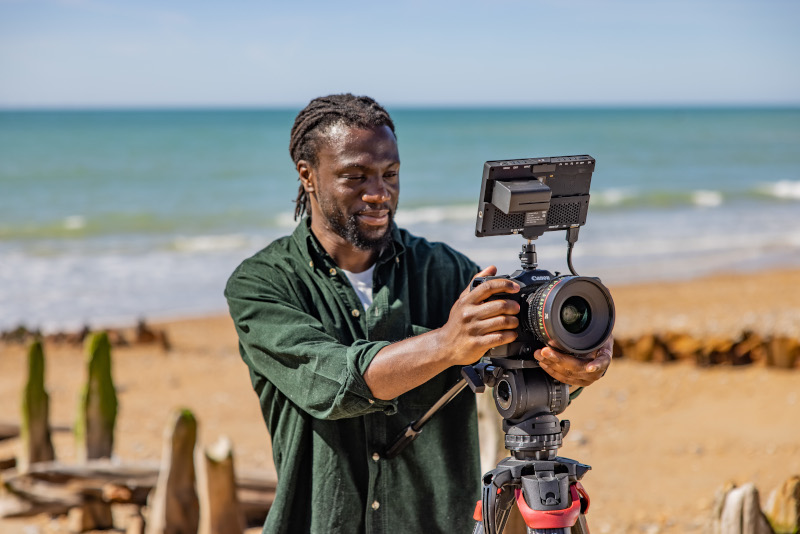 Out shooting with the EOS C70
The way the DGO sensor works is that each pixel reads out the image with two different amplification levels, one high and one low, and these are then combined to make a single image. This allows for capturing more details in both the highlights and the shadows, which is what gives the camera its impressive dynamic range.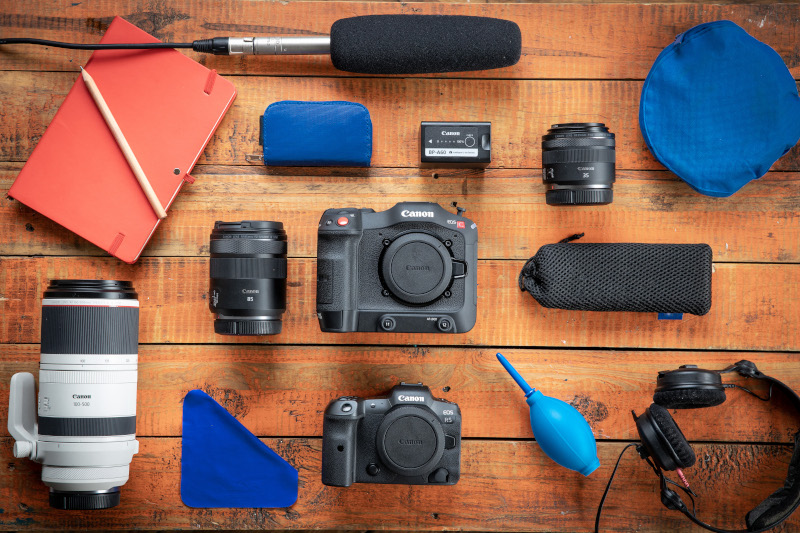 The EOS C70 should slot easily into existing setups
As you may have noticed from the images, the EOS C70 also takes more than a few cues from the design of RF mirrorless cameras like the EOS R5. This slim form factor is designed to slot neatly into a production rig, and includes a multi-function grip with three customisable dials and a multi-directional joystick. The carbon fibre polycarbonate body also has two UHS-II card slots to enable simultaneous or relay recording, and according to Canon, is even light enough to be rigged up to a drone.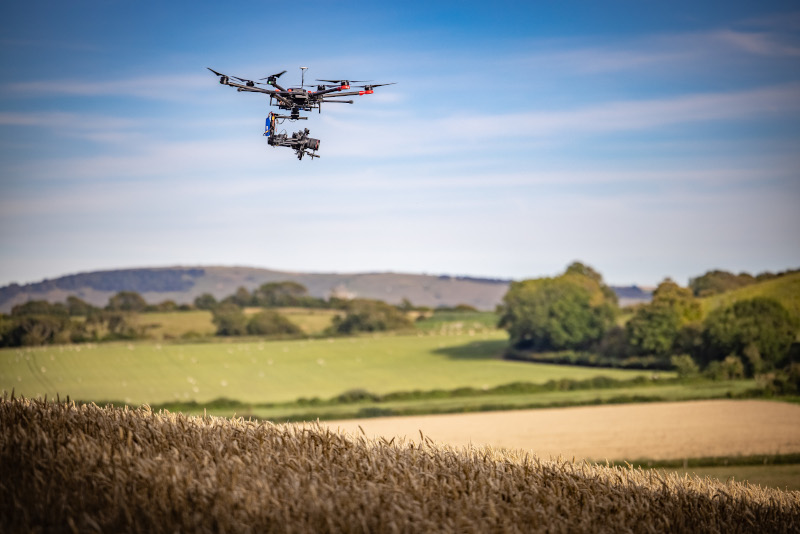 Light enough to fly!
The camera also has plenty of useful extra features like Direct Touch Control, Auto ISO, vertical shooting and the electronic Image Stabiliser.
There's a lot to like about the EOS C70 already, and we're looking forward to seeing what kind of footage is shot on it! You can make your pre-order for the Canon EOS C70 here.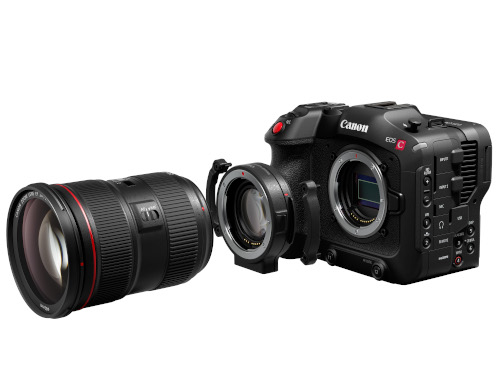 Canon is also today announcing the new EF-EOS R 0.71x mount adapter, released in conjunction with the EOS C70. It's designed to allow EOS C70 users to make use of the huge range of EF lenses on their new cine camera without ever sacrificing that full-frame field of view.
Not only does the 0.71x mount adapter ensure that a full-frame EF lens' angle of view is maintained when it's mounted to the EOS C70, it also makes the lens one stop brighter. Reducing the focal length of the lens effectively increases its rate of light transmission by about one stop, so an f/2.8 lens will become roughly an f/2 lens. This opens up new possibilities for low-light shooting.
The adapter maintains full communication between camera and lens, meaning that Dual Pixel CMOS AF will still function perfectly. The included locking plates also use four screws to fix the adapter to the body, providing security and peace of mind when you're out on a shoot. You can click here to find out more about the Mount adapter EF-EOS R 0.71x.
About the Author
Jon Stapley is a professional journalist with a wealth of experience in a number of photography titles including Amateur Photographer, Digital Camera World and What Digital Camera. See more of his writing on Jon's author page.
Related articles