Toby Hart and Pete Hutchinson from Outsight Creations provide six tips for filming in tough locations
Toby Hart and Pete Hutchinson from Outsight Creations produced a promotional travel film in the Peruvian Andes.
Watch the video to find out what they learned.
We recently got back from a trip to Peru, where we filmed some videos up in the Andes for a trekking company. Although the sprawling landscapes make for great video, the harsh mountain terrain provided something of a logistical challenge. Here are a few handy tips and tricks that helped us deal with our rugged surroundings...
1. Keep your drone away from grit and dust
We've had the DJI Mavic Air for a few months, and it's safe to say it's the perfect workhorse for us. The drone is small, portable and shoots lovely 4K imagery – it's perfect for our line of work. In Peru, we often found ourselves working in pretty dusty conditions, and were concerned the Mavic Air's lens might get dirty or that grit would work its way into the drone's internal electronics.
The best way to prevent this is by launching your drone from some sort of raised surface, we used our bulky camera bags – which worked great – but if you don't have that luxury, something like a big rock should do the job! The dust proved equally problematic when landing, and the uneven ground on the mountain made matters worse. We remedied this by catch landing the drone, which might seem scary at first, but works a treat as long as you turn off obstacle avoidance and keep your fingers well away from the propellers!
Our biggest concern was filming at high altitude, with the air being a lot thinner the higher you go, making it difficult for the drone's propellers to work effectively. For the most part, the Mavic Air worked very well, until an incident at around 4,700m, where it refused to takeoff. After another try, it seemed to be okay and we put it into sports mode, which seemed to make the propellers work a bit harder and keep it flying. We also found ourselves using ND filters to shoot at normal framerates and shutter speeds – Harsh light can be an issue this close to the equator.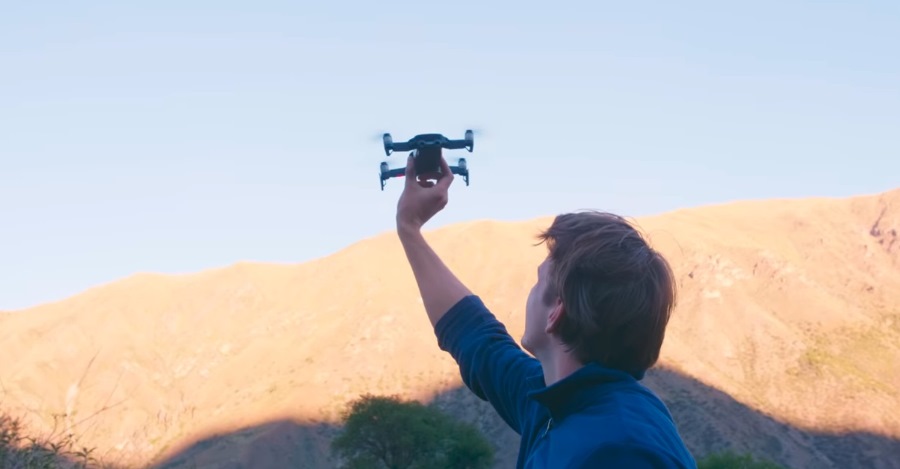 Toby and Pete kept their DJI Mavic Air away from dust and grit by catch landing it.
2. Use an electronic viewfinder to block harsh light
To the discomfort of our pasty skin, the sun was as harsh as we were warned and this made LCD glare quite an issue for us. We packed light, what with all the trekking we were doing, and weren't able to bring a bright LCD field monitor. We were shooting on Panasonic LUMIX GH5s and found ourselves using their electronic viewfinders quite often, because looking through them blocked out the sunlight. This was really important as it helped us to compose our shots and pull focus correctly.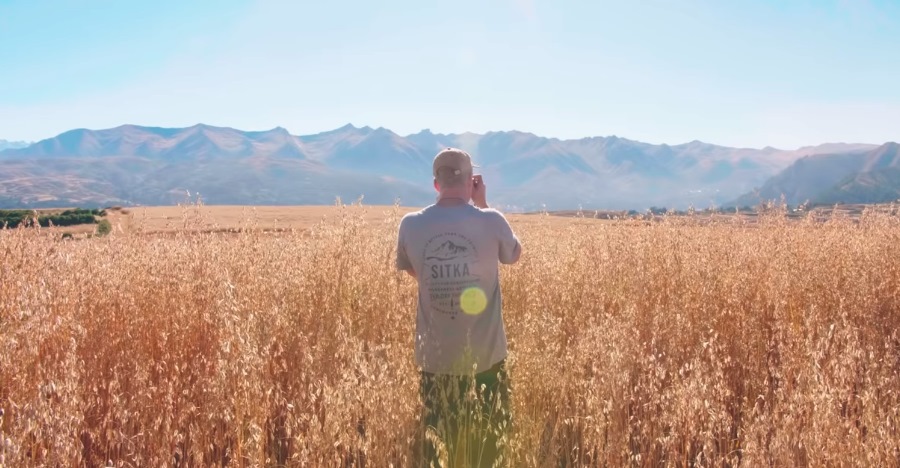 Don't have a field monitor? If your camera has a viewfinder, you can look through
it to block harsh light, making it easier to frame your shot.
3. Use custom camera presets to streamline filming
While on the mountain, we actually found ourselves rushing a lot, mainly due to the fact that filming and hiking are both very time consuming activities. Who would have guessed? This meant we had to shoot as quickly as possible, and we found that using the custom preset buttons on our cameras proved super handy.
On our GH5s, we set C1 to 4K 24fps and C2 to 4K 60fps, allowing us to switch between our two main settings at the turn of a dial. We also shot in V-Log, which we have found to be a game changer. It gives us that extra bit of dynamic range, especially useful in harsh sunlight.
4. Invest in a good power pack
Charging our gear had been a concern long before we even got to the mountains, so we were happy to find a great portable power pack, the Omnicharge Omni 20. The pack itself is a bit heftier than your average power pack, but it still fits nicely into your hand luggage (which is important to us) and it packs enough charges to last you a good few days out in the field.
The main reason we used the Omni 20 was its ability to charge gear that normally requires mains electricity – most portable power packs can only charge via USB. The device has a socket, so we could charge our drone batteries and also a laptop, so we could still transfer files on the go. It's also got a super-sleek user interface so you can check things like battery level, temperature and voltages, which proved really helpful when shooting in harsh conditions.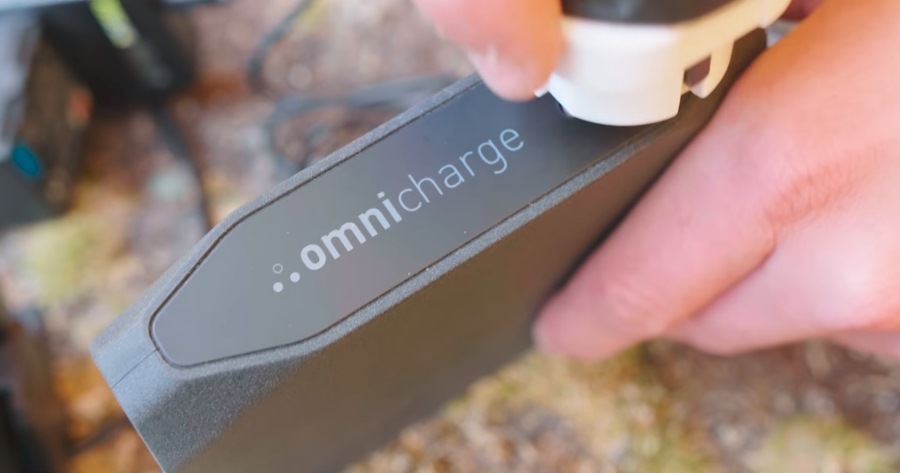 The Omni 20 can charge drone batteries and even laptops.
5. Try this tabletop tripod trick
As we mentioned before, we were trying to cut down on as much weight as possible, and that meant no hairdryers and (more importantly) no full-size tripod. We decided to use a Manfrotto fluid head attached to a small Manfrotto tabletop tripod. This at least allowed us to keep our telephoto shots stable, and we could tilt and pan smoothly too.
This solution was much lighter than a normal tripod and it fit snugly into our backpacks. It was also great for shooting on the go, because it took just a few seconds to set up, as opposed to the time it takes to build a bigger tripod with extendable legs. We also found that you could fold up the legs and press them against your chest or stomach to provide an extra point of contact for added stability, if you wanted to shoot handheld.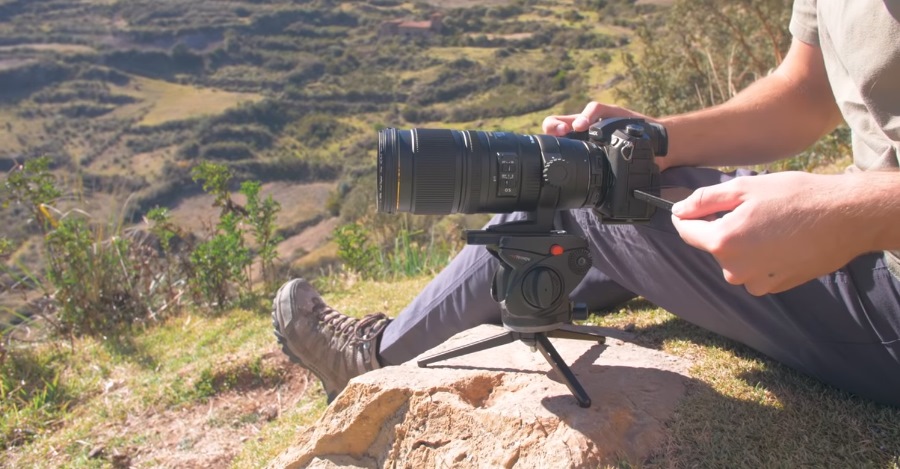 A tiny tabletop tripod won't add much weight to your bag and could prove surprisingly useful.
6. Use your gimbal effectively
We take our gimbal on all of our trips, as you never know when it will come in handy. As mentioned earlier, we experienced a lot of steep and uneven surfaces in Peru. This meant getting smooth gimbal shots was particularly challenging, especially since gimbals don't account for the bigger, vertical movements experienced when traversing difficult terrain. For backwards tracking shots, one of us would spot for the gimbal operator by placing a hand on their shoulder and walking behind them. The spotter could then alert the gimbal operator of any large rocks or areas of uneven ground ahead of time.
We wanted to achieve quite a handheld look with the videos we were creating, to keep it human and adventurous. Sometimes when shooting moving subjects on uneven terrain (even with the GH5's IBIS turned on) our shots came out too jittery. We worked around this by using our gimbal to get smooth tracking shots and then added handheld camera shake in post, which turned out really nice.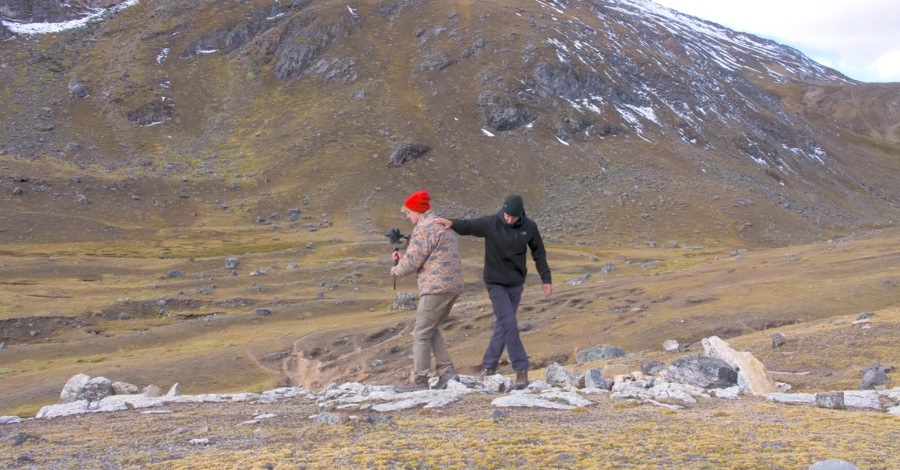 We'd always advise having somebody watch your back, when walking backwards with a gimbal.
Filming at high altitudes in the mountains was certainly challenging. We had to overcome a number of issues that worked against us: lack of power, air, harsh sunlight and an abundance of uneven terrain. And yet, it definitely forced us to get creative and test out new techniques. We hope some of these tips have helped you and might come in use when you're out in the field. Happy shooting!
About the Author
Outsight Creations is a small production team consisting of Toby Hart and Pete Hutchinson. The company specialises in the creation of travel and adventure-themed content.
Related articles