Freelance filmmaker Jon Scott spills the beans on the items of gear that never leave his kitbag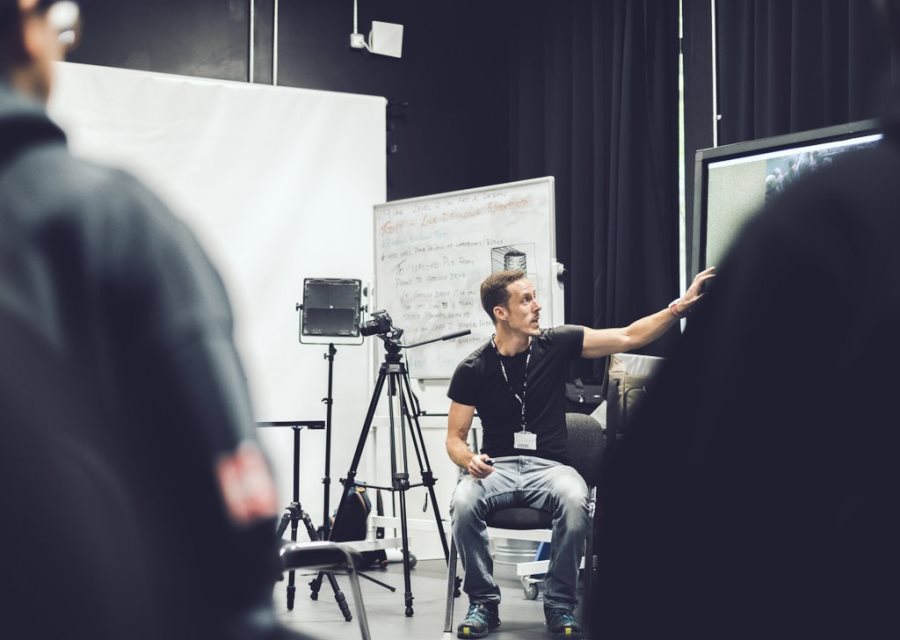 I'm a freelance filmmaker, with over a decade of experience within the industry. I've been fortunate enough to travel the globe and have worked with some of the world's largest brands such as Google, BBC, Discovery Channel and UKTV.
In my journey to produce captivating and cinematic content, I've used a very wide range of camera systems, from small portable DSLRs and mirrorless cameras, like the Panasonic LUMIX GH5 and Sony Alpha range, to professional video cameras such as the Canon EOS C300 Mark II, as well as Sony's FS5 and FS7.
My passion for striking imagery, fascinating stories and beautiful light has enabled me to create a number of personal cinematic projects on the very smallest of budgets. As such, I've had to make do with minimal gear and often only what I can carry.
One of Jon's films Tonic of the Sea. Find out how he filmed the underwater footage by clicking here.
Prepping for each filmmaking adventure is never the same. Different shoots require different items of kit – it often fascinates me to see how kit that is essential on one project is totally irrelevant on others. On bigger shoots with the luxury of a crew, more kit can be taken. However, a lot of the time I'm tasked with shooting in remote locations entirely solo. Therefore, I have become very good at travelling as light as possible, while still carrying just the right kit I need to get the shots and make the films I want. Throughout my years spent making films, there are some staple pieces of kit that I tend to always keep in my bag.
Let's take a look inside my kitbag…
My main travel camera
I've been shooting with the Panasonic LUMIX GH5 since its launch back in April 2017. It's not a perfect camera – there's no such thing – but I love the lightweight body, in-body image stabilisation and 4K 60p. The camera is also extremely rugged. I've shot in temperatures ranging from -20 °C to +50 °C and it's never missed a beat.
I tend to use a Metabones adapter with it, so I can use my range of EF lenses. But I'll also use native glass, especially when I need to go super lightweight or when I'm using a gimbal. As well as the functionality of the camera, I'm also a big fan of the image quality. With a range of settings going all the way up to 400Mbps in 4:2:2, I've never been left wanting when it comes to the quality of footage this camera can produce.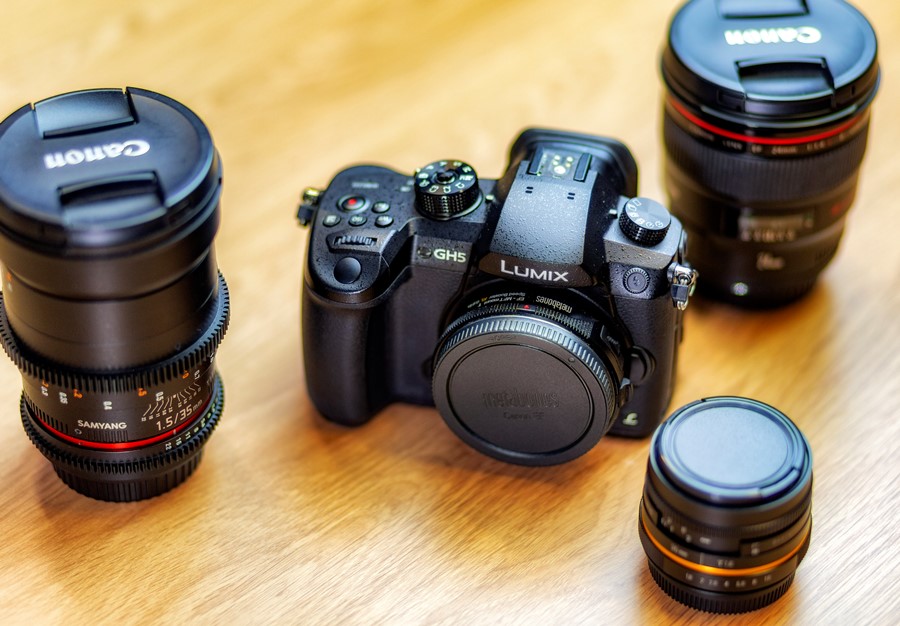 The right glass for the job
I use a variety of different lenses and they really do vary from shoot to shoot. I have lots of Canon EF lenses, which are great for filmmaking and stills. I also tend to use cine lenses a lot. These lenses are built differently than traditional stills glass, so they function well for shooting films. They often have distance marks on both sides of the barrel (for assistance when pulling focus), hard stops on the focus ring (so that the distance marks are always accurate), a geared focus ring so the lens can interact with a follow focus and measurements of aperture in T-stops (instead of f-stops). They are fully manual, which is how I like to operate when shooting film.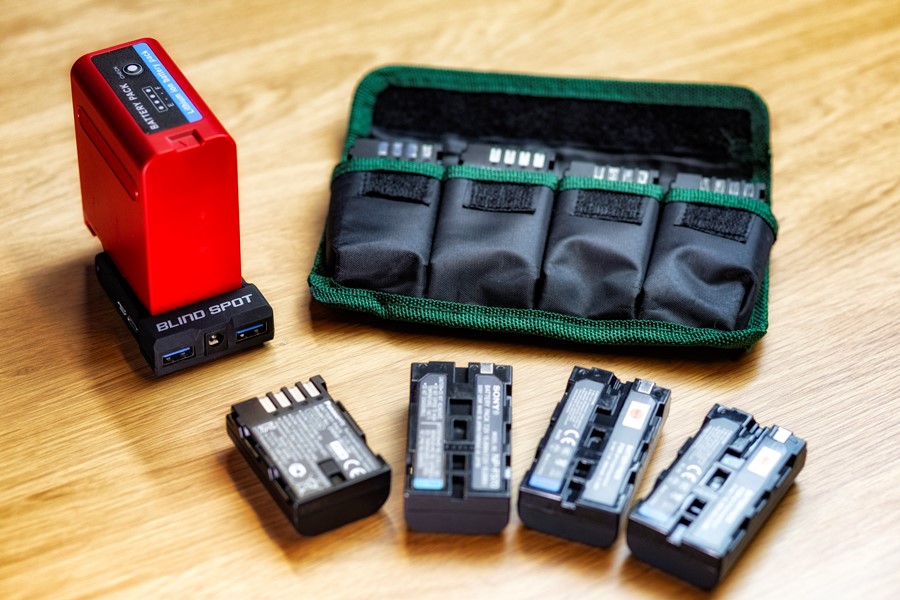 Don't run out of juice
Generally, I'm shooting in locations where I need to power everything via batteries, whether it's cameras, lights or monitors. Consistent, reliable and predictable power is key. There's nothing more frustrating than running out of power. Fortunately, the GH5 is very respectable when it comes to battery life, but I always have at least four spares per day for the camera alone. I also use a little gizmo called the Power Junkie by Blind Spot Gear; this allows you to power lots of gear (lights, monitors and even your camera) via Sony NP-F batteries. It's extremely handy and is so small, it's always in my bag regardless.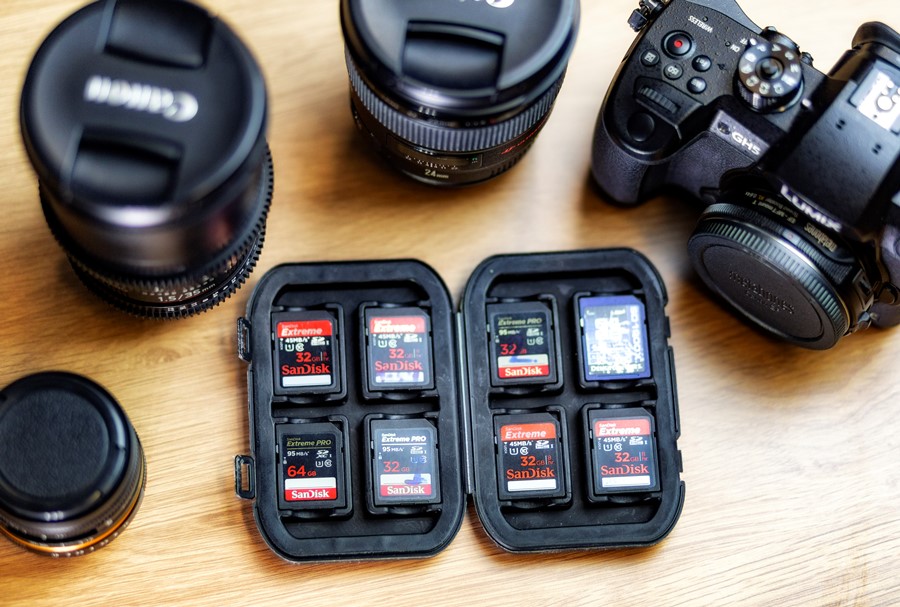 Storage, storage and more storage!
Like batteries, the other crucial item for not missing a shot is lots of storage. The GH5 uses inexpensive SD cards, which I have dozens and dozens of. I have card wallets for both empty and full cards, and always keep these labelled and separate. I never wipe cards in the field, and if I'm on a shoot longer than a day, I'll have a portable drive with me to backup footage each evening.
Good audio can make a film
In my opinion, 50% of any great film is in the sound design. The first step to great sound design is capturing great audio while on a shoot. Whenever I can, I have a sound recordist with me. However, this is not always feasible, so I'll use radio lavalier mics for any dialogue or interviews if I'm on my own. I generally never record sound directly into the camera, but will often use a tiny RØDE VideoMicro to improve the scratch audio or at least get a bit of background/ambient sound.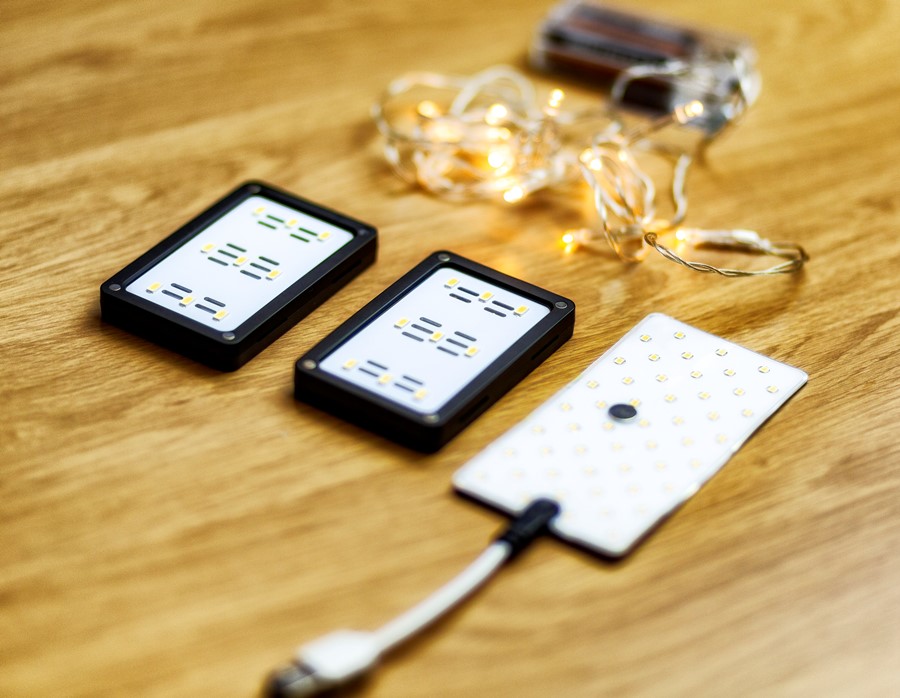 Get the light right
Depending on the shoot, I'll often make sure I have a dedicated lighting kit. However, even with modern LED panels, which are often small and light, I generally won't be fitting these into a single bag. What I do always carry in my camera bag is a couple of super-small LED options and a string of fairy lights. These can often be used for close-up shots, as a catch light for talent, or thrown in the background of interviews to add interest and texture, while helping to lift production values too.
As a parting tip, I really recommend that you only carry what you need. I used to feel like I would miss out on a shot if I didn't bring every lens in my kit, but now I try to limit my choices and bring the bare necessities. This has allowed me to really get to know different lenses and focus on my surroundings, as well as move from shot to shot quicker. This has led to getting more coverage and better shots, and less time spent fumbling around in bags.
About the Author
Jon Scott is an independent adventure and travel filmmaker. You can keep up-to-date on his work by visiting his online home over on YouTube.
Related articles