We report from IBC in Amsterdam, where Kino-Flo is debuting new FreeStyle LED tube lights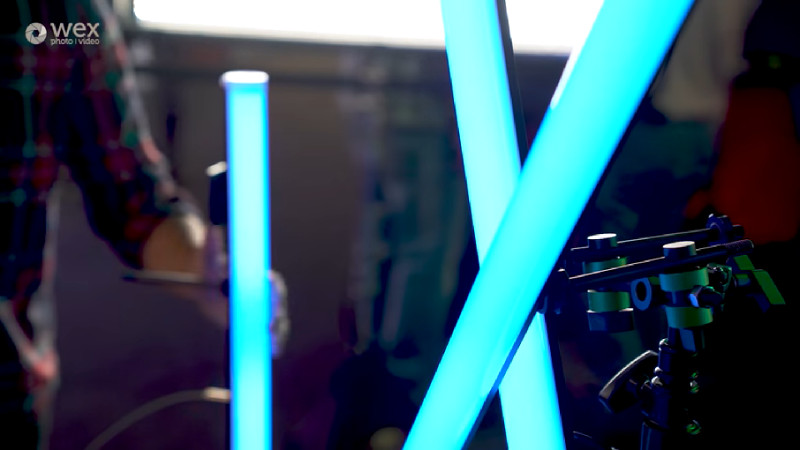 Kino-Flo's FreeStyle range of lights are designed for maximum flexibility, allowing filmmakers to achieve practically any lighting effect they desire with minimal lighting units.
The firm has now brought that flexibility from LED panel to tube light with the Kino-Flo FreeStyle LED tube. It joins the FreeStyle family, which is based around the concept of having centralised control of all your lighting functions -- hook all of your FreeStyle lights up to the dedicated controller and you can set all your colour temperatures and power levels in one place. Once you've used one Kino-Flo light, the idea is, you can use them all, and combine them to create different specific effects.
Kriss caught up with Kino-Flo president and Oscar-winner Frieder Hochheim to find out more about the new lights. You can watch the quick video interview below:
Frieder compares the Kino-Flo system to "an artist and his pigments", the idea being that you use the same colours and paints across all your projects, and the different Kino-Flo lights acts as different "brushes" for creating specific effects.
At IBC, Kino Flo is introducing the 4ft FreeStyle light, which is currently slated for release in early November. This will be followed by a 2ft version, intended for January 2019, with 6ft and 8ft versions planned for the future.
The firm also introduced a few new smaller panels, and Frieder promised that artists using the Kino-Flo "brushes" will have more to choose from in the near-future, with a few products still under wraps. We're very interested to see what comes next!