The new Cine and Vision series of 4K HDR field monitors are expected to be available in early 2020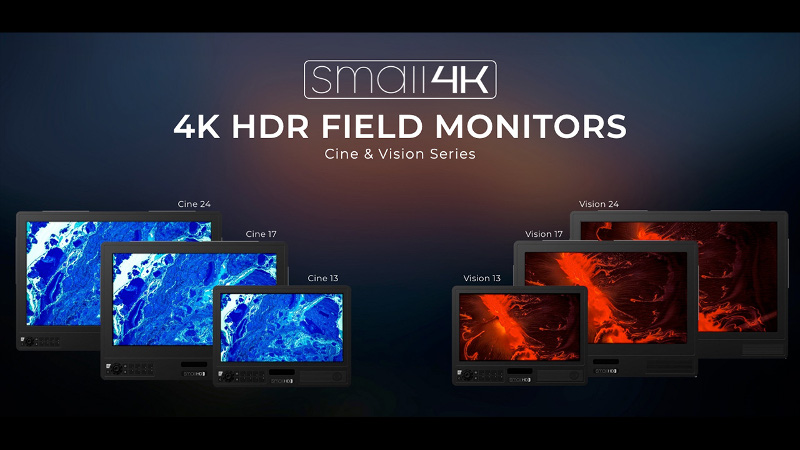 Today at IBC 2019 in Amsterdam, SmallHD has announced a new selection of field monitors that are going to be making their debut in 2020 – presenting, the Vision series and the Cine series.
Both of these new series will be made up of three monitors available in three different sizes – 24-inch, 17-inch and 13-inch.
Let's take a closer look at each series to see what they're all about...
SmallHD Vision series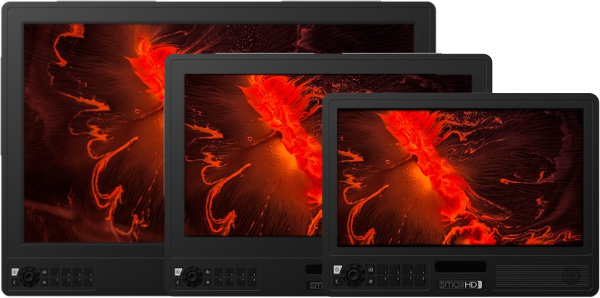 These are 4K reference-grade field monitors, which SmallHD describes as representing "the next evolution of on set display technology for HDR cinematography."
The Vision monitors provide true HDR viewing with a 1,000,000:1 contrast ratio and an astonishing 2000+ zone local dimming array. Other features include 114% DCI P3 Coverage, four independent 12G-SDI inputs, and a full suite of exposure tools allowing precise control of HDR cinematography.
SmallHD Cine series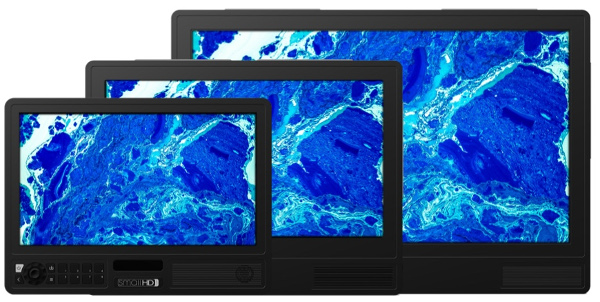 The Cine series is made up of three ruggedly built 4K monitors with displays providing up to 2500 nits of brightness – making them daylight viewable.
The edge-lit panels hit 100% of the DCI P3 color gamut, meaning that they'll provide cinematographers with the tools necessary for dialling in 4K HDR content. Like the Vision series, they also include four independent 12G-SDI inputs, and a full suite of exposure tools. While we don't have precise pricing information as of yet, SmallHD promises that the Cine series will be available at a "competitive" price point.
The new monitors are slated for release in early 2020, with pricing yet to be confirmed. We'll bring you full pricing and pre-order information as soon as we have it! And don't forget to keep checking back for all the latest news from IBC.
About the Author
Jon Stapley is a professional journalist with a wealth of experience in a number of photography titles including Amateur Photographer, Digital Camera World and What Digital Camera. See more of his writing on Jon's author page.
Related articles