The third model in the LUMIX S line-up is a 6K powerhouse designed with filmmakers at heart - Here's what you need to know...
Watch Kriss' first look video covering all the headline features of the LUMIX S1H


Flashback to 2014 and the headlines in the mirrorless filmmaking world was that of the LUMIX GH4 being the very first hybrid mirrorless camera capable of recording in UHD 4K, without the need for an external recorder – how times have quickly changed. With the recent release of the Blackmagic Pocket Cinema Camera 6K, and now the official release of the LUMIX S1H, it looks like 6K video within these compact camera bodies is now a thing. Panasonic LUMIX did of course share some of the top headline specs of this new camera a few months ago, teasing us filmmakers with what was promising to be the most powerful hybrid camera for filmmaking to date – and it seems like they've delivered. In this article, I'll run you through the main features of the S1H, and share my thoughts on how I found shooting with a pre-production model for the short time that I had my hands on it.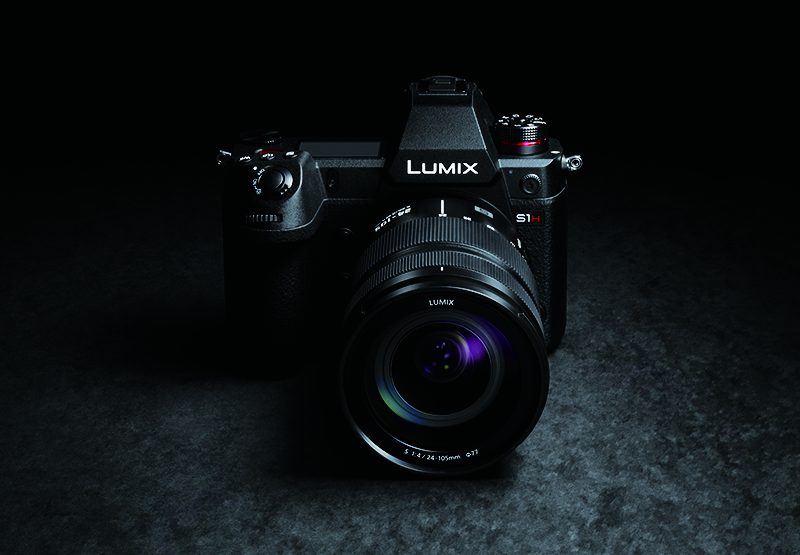 The Body
The magnesium-alloy body of the S1H mimics that of its two siblings, the S1 and S1R, but with a few notable changes. The first is that there are now two open-air vents visible either side of the rear screen; these cooling vents are for the newly added internal fan that's needed to regulate the camera's temperature when shooting in processing hungry 6K. This does not impact on the camera's durability, as the S1H is still weather-sealed and claimed to work in temperatures as low as -10 degrees Celsius – although I'd imagine you'd probably be able to use this camera in even harsher conditions, as manufactures are usually pretty reserved when it comes to this rating. In my time using the camera, even when doing a full day shoot filming in 5.9K, not once was the fan audible – and if it was, then I didn't notice it nor did it affect my audio recording on the shoot.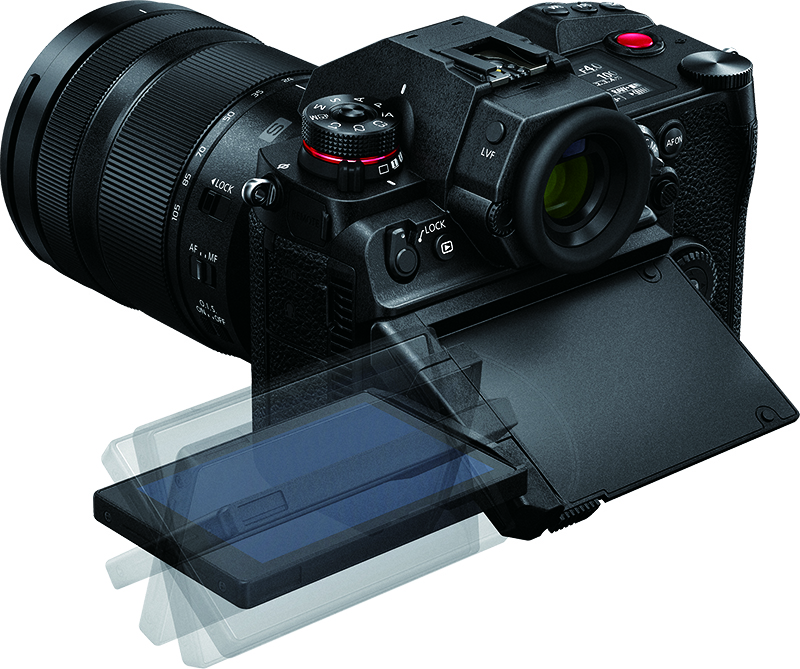 The rear screen has also had an update, as it's now a fully articulating swivel touch screen that makes filming awkward angles, or even yourself, so much easier. The screen also extends outwards so that when you do swivel if 180 degrees, there's enough clearance that it will never hit any of the connections on the side, in particular, the HDMI cable. On the top of the camera is 1.8inch screen, that when filming displays all of the key settings that you're running for that shot. The viewfinder is a 5.76 million dot OLED screen capable of refreshing at 120fps and has three levels of optical magnification – in my opinion, it's the best EVF on a mirrorless camera body to date.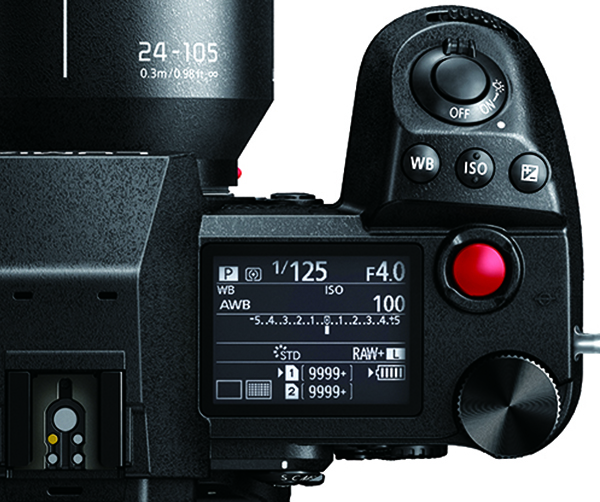 Much like the GH5S, the flash sync port the S1H has a secondary function, and that is that it supports Time Code IN/OUT. Using the supplied flash port to BNC cable, you can easily sync time code prior to shooting with the S1H with any other professional device– a necessity when you're working on professional multi-camera productions or with a sound recordist. There are also tally lights on the front and rear of the camera that can be triggered by recording locally, or by an external recorder or mixer.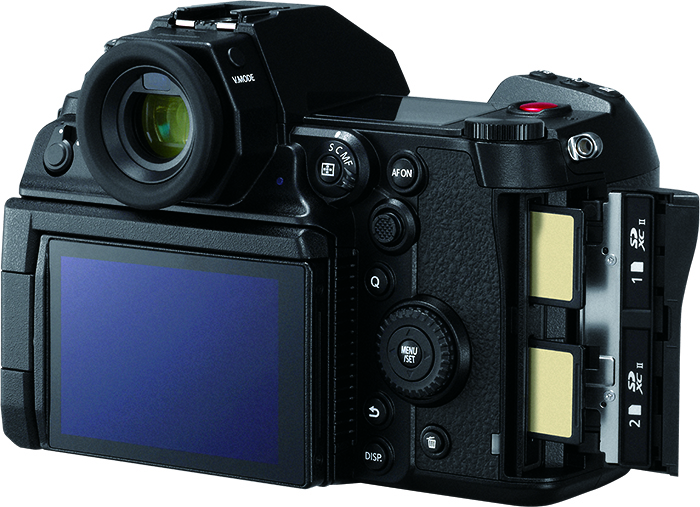 Unlike the S1 and S1R, the S1H utilizes two SD card slots that are both UHS-II rated. I'm glad that they've not opted for the SD and XQD combination that's featured on the other cameras as XQD is still something yet to gain much traction in the video world other than that of the Sony FS7 – which also means they're still rather expensive. Fast SD cards are cheap to come by, and with current standards, the rate of failure is so minuscule compared to what it was 10 years ago – good move Panasonic. The camera can be set up to dual record to both card slots for an instant backup, relay record (which allows you to hot-swap SD cards when they're full), along with being able to record stills to one card and video to the other.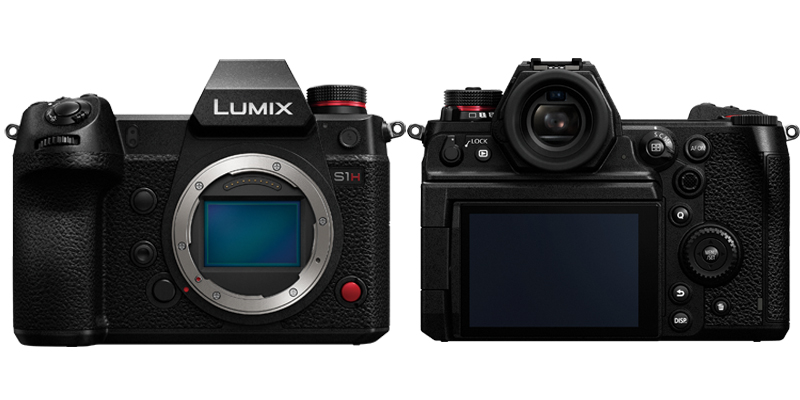 In terms of power, the S1H uses the same 7.4V 3,050mAh battery that the S1 and S1R use. A single battery should give you around 2 hours of continuous recording time, and my experience reflected that. Connecting an external power supply to the USB-C port will allow you to both charge the internal battery and also power the camera – ideal for those long shoots. I found that you could fully charge one of these batteries with the supplied charger or in-camera within around 2 hours.
Recording
The sensor in the S1H is the same full-frame 24.2MP with LPF that's found in the S1, and when filming in VLOG (and that's full VLOG) can resolve up to 14+ stops of dynamic range. It's stabilised too, offering 6 stops stabilisation on its own, or up to 6.5 stops dual IS when using a supported IS lens - I found that getting smooth shots handheld with this camera a breeze. A big bonus with the S1H is that behind that sensor are two analogue gain circuits, and when shooting in VLOG gives this camera a dual native ISO of 640 and 4000 – which isn't that far of from the dual native ISO of the Varicam LT (640 and 5000) which is a £10K dedicated cine camera. The comparison shot (in the video at the top of this article) at 4000 ISO using the low and high native ISO really shows the difference, and ultimately will allow you to shoot cleaner images at higher ISOs than what was possible on the S1.
The headline recording spec is that this camera can record 6K internally, that is 6K using the full sensor in a 3:2 aspect ratio (5952x3968) at 24fps – this is primarily going to be used for when shooting with anamorphic glass. Dropping down to 5.9K, and you can shoot in 16:9 (5888x3312) at up 25fps (or 29.97 for NTSC) –both of these resolutions are recorded as MOV files in 10-bit 420 at 200Mbps LongGOP.
There are of course various options for shooting in 4K too. Cinema 4K (4096x2160) is possible at 25fps in 10-bit 422 at 400Mbps All-Intra. You can go up to 50fps, but there will be a super 35mm crop on that image, and codec will max out at 10-bit 420 at 200Mbps Long GOP – the same goes for shooting in UHD 4K (3840x2160). To get 10-bit 422 in 4K 50fps, you'll still need to use an external recorder connected to that HDMI output. Talking of HDMI, the camera can now down covert the outgoing signal to Full HD, something the other models in this line up can't do. There are also options for recording in a 3:2 aspect ratio in all of the 4K modes for when shooting with anamorphic glass.
If you're still shooting in HD, you can record 25fps in 10-bit 422, or 50fps in 10-bit 420, echoing the same drop in codec as the 4K formats. In Variable Frame Rate (VFR) mode, you can shoot up to 180fps with a super 35mm crop, or up to 150fps using the full sensor – in this mode, the footage is already interpreted as 25fps so you'll not need to slow this down in post. Switching over to the High Frame Rate (HFR) mode, which maxes out at 100fps in HD, will allow you to record audio and utilize continuous autofocus – but you'll still need to slow this down when you get into post. In both VFR and HFR mode, you do have full control over the image, unlike the S1 and S1R which auto exposure locked.
You can see all of the recording modes below for when shooting in PAL and CINEMA system modes: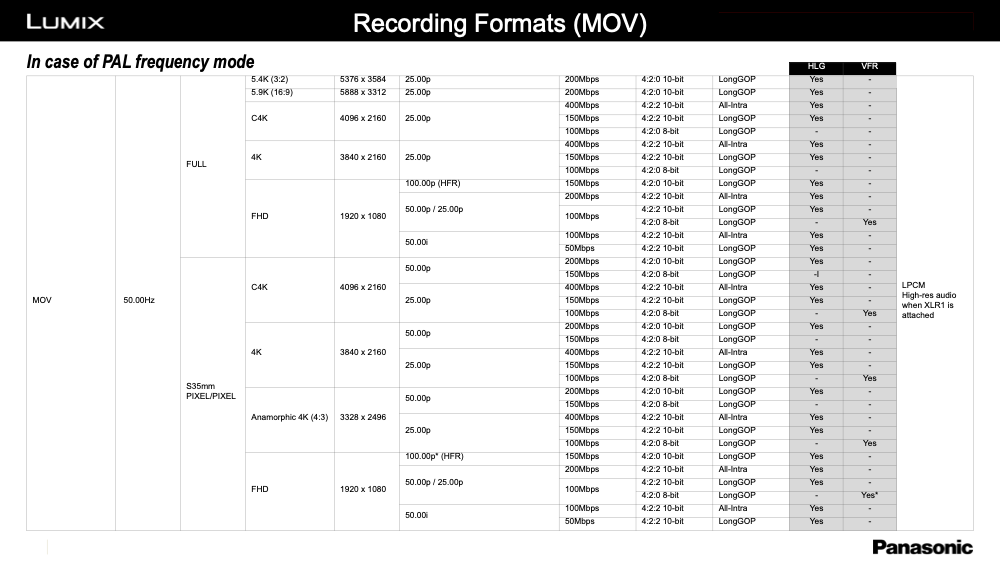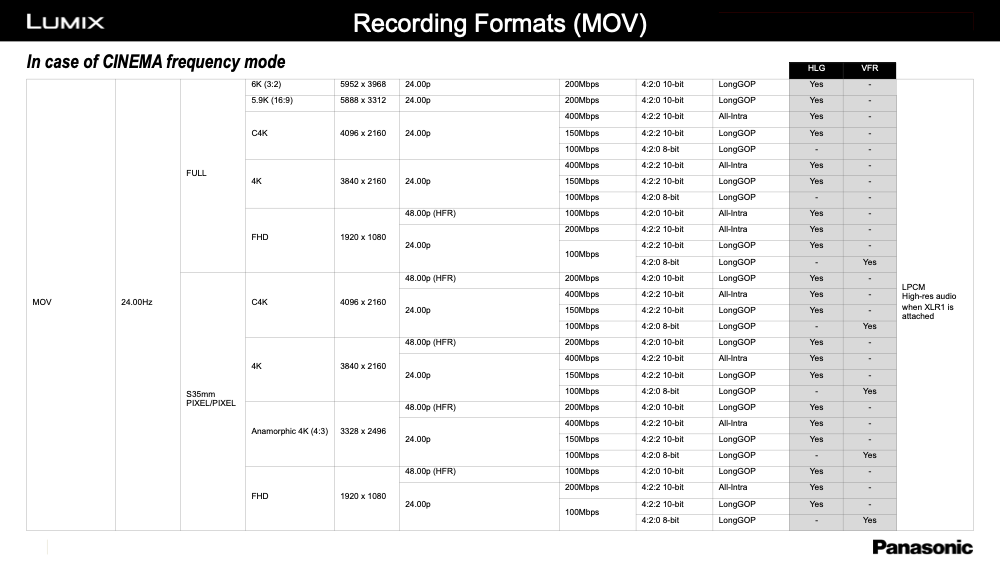 Anamorphic
As I've already touched upon, this camera is well-prepped for working with anamorphic glass, given that it has various recording options that are using 3:2 and 4:3 aspect ratios. To supplement that, there is now also a built-in de-squeeze function that works in both live preview and playback, supporting de-squeezes of 1.3,1.33,1.5,1.8, and 2x. The in-body IS also has a specific mode to better stabilise the image when shooting in these anamorphic formats. I used a PL to L mount adapter by Kipon to shoot with the SLR Magic Anamorphot 35mm Cine lens, and I found that I could shoot handheld and get good results – shooting handheld with anamorphic PL glass without additional grip gear is something that I've not done before - having a camera package this small that can do that is very exciting.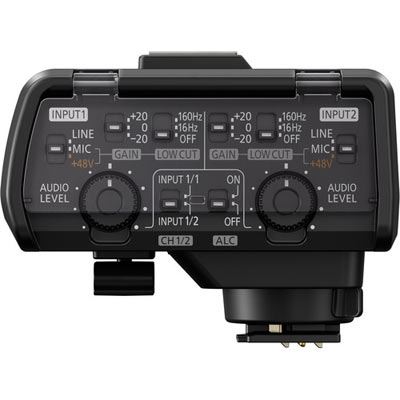 Audio
The 3.5mm jack input on the side of the camera can be set to either mic or line level, which gives you more control for when working with an audio signal that perhaps might have already been mixed prior to entering the camera. The Panasonic DMW-XLR1 adapter works flawlessly with the S1H, the same adapter that was released for the GH series. Using this not only gives you two professional XLR inputs (that can provide 48V phantom power) and a plethora of physical manual controls, but it also increases the audio fidelity from 16-bit 48Khz to 24-bit 96Khz.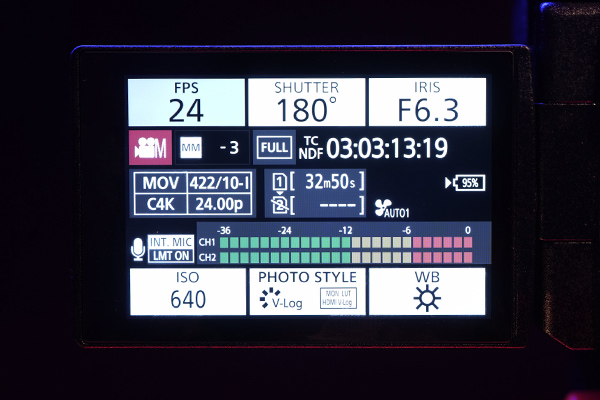 Menu System
There are a few key differences in the menu on the S1H than that of its siblings. There has been a general change in the layout and ordering of the menu as a whole, which I think makes more sense for filmmakers – something that you can only get an idea of when you use it. The most notable update is that there is now a new filmmaking GUI that replicates what you find on traditional cine cameras from the likes of Arri. This turns the touch screen into a simplified settings mode that just displays the key controls of the camera such as; fps, shutter angle, ISO, white balance, Time Code, recording format, battery life, storage indicator, and audio levels. This takes up the screen, so it's to be used for when using an external monitor – but using it does make changing any setting efficiently by just tapping on the element you want to change and making the adjustment.
Other updates include the ability to change the shutter speed to shutter angle (the way I prefer to shoot), and addition of syncro scan and a vectorscope. All of the other features and monitoring tools that you found on the S1 is, of course, present in the S1H such as; histogram, waveform, 3D LUTs, peaking, zebras, frame markers, and frame overlays.
The LUMIX S1H has pretty much the same stills performance and capabilities as the S1.
Stills
I'm not going to go into detail about the stills performance of the S1H, because let's face it, you're probably not going to be buying this camera primarily for that. That's not to say it's not capable, actually, it's far from that, as it shares the same performance and capabilities that the S1 has – if anything it's going to be better due to it having that dual native ISO. It has the same AF capabilities too, which include face and eye detection, something that I've found to be very reliable for when filming interviews and pieces to camera. If you're not familiar with the LUMIX S1, then check out our hands-on video above.


Final Thoughts
I think this camera packs a huge punch, on paper, it is miles ahead of any other mirrorless camera when it comes to its filmmaking capabilities – in my opinion from my time using it, there isn't currently anything else out there that comes to this. Now of course if you're coming from a photography background or you're very new to filmmaking, the price tag may seem steep at around £3,500 for the body only, but if you're from a filmmaking background – for what you get, this is very well priced – there are some dedicated cine cameras that don't have as many features as this, that would cost you more, and because of this I can easily imagine this camera being a potential B or C camera on big-budget projects sitting next to the likes of the Arris, Venices, and Varicams etc – of course, if you're not working on projects at that scale, and this is your A camera, then you've still got a camera that is incredibly powerful for its size.








About the Author
Kristian Hampton is Wex Photo Video's Technical Editor for Pro Video. A video specialist who has worked in corporate studios for companies such as Vodafone Group and PwC, as well as working as a freelance grip on various TV productions and features. He also runs Krade Media, providing enterprises with production services. Follow Kristian on twitter @KrissHampton