Need to create professional video content for your business? We've put together a comprehensive guide to the best gear to use
More and more businesses are making use of video to tell their stories and connect with their clients and customers on a more sophisticated level. If you're looking to create videos for your business but aren't sure where to start, our pro video specialists have put together a comprehensive kit guide to the camera equipment you need to be able to crack on with it, along with their top recommendations. Read on to get started...
Camera: Canon XA30 High Definition Professional Camcorder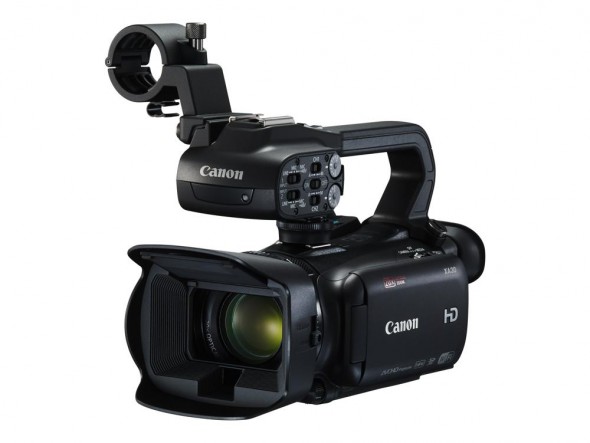 The Canon XA30 offers a compact form factor, intuitive controls and the versatility needed to handle a range of shooting situations. This is a professional-grade camcorder, and the footage it produces will be up to professional standards.
Video captured with the XA30 will be smooth even while shooting handheld, thanks to the two on-board image stabilisation systems. The camera also has a high-resolution touchscreen for control and monitoring, Wi-Fi functionality for remote control, professional XLR inputs, a 20x zoom lens and ultra-slow-motion shooting. It's a comprehensive package, and should prove more than capable of handling everything you need it to.
Battery: Canon BP-820 Battery
Though the XA30 comes supplied with a battery that will last you two to three hours, carrying a spare is always recommended!
SD cards: SanDisk 32GB Extreme Pro 280MB/s SDHC UHS-II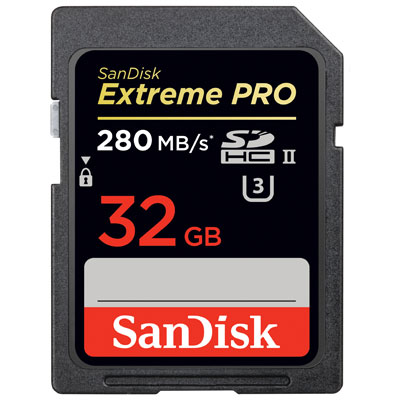 You'll need an SD card to record the footage from your XA30 onto. The SanDisk 32GB Extreme Pro card is among the fastest on the market, and its high capacity and fast transfer rates will ensure that it regularly meets your needs. Remember not to leave footage sitting on the card though – transferring it to backups and clearing the card after every shoot is an excellent habit to get into.
Tripod: Sachtler Ace M MS Tripod System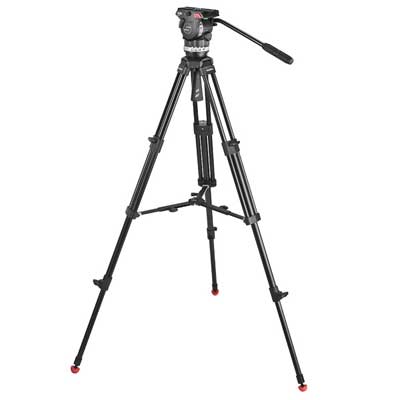 Though your Canon XA30 is eminently useable handheld, a sturdy tripod is an invaluable companion for shooting video and indisputably deserves a place in your kit bag. Tripods are not only useful for long, steady shots, but they also have moveable heads that allow for smooth panning movements, meaning you can add movement to your footage.
The Sachtler Ace M MS Tripod System is an excellent choice – the tripod can support a payload of up to 4kg, more than enough for the Canon XA30, and its Ace M head is a 'true fluid' head, with adjustable drag and counter-balance to allow for smooth panning and tilting shots.
Bag: Sachtler Bags Dr. Bag – 1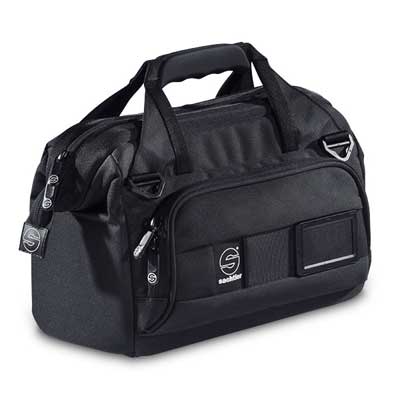 A sturdy receptacle for all your gear will make your life considerably easier. The Sachtler Dr Bag is a compact carrying case that's perfectly suited for camcorders at the smaller end of the scale such as the Canon XA30. This style of camera bag comes with adjustable internal dividers that not only cushion your equipment but also allow you to customise the interior space to suit your needs.
Microphones
Getting good-quality sound in your videos is hugely important, and often neglected; poor sound, whether too faint or plagued by wind noise, can lead to even the best-looking video feeling distinctly amateurish. On-board microphones won't cut it – your best bet is getting a dedicated external microphone to plug into your camera. You have some options here:
Radio mic: Sennheiser EW-112P G3 Portable Wireless Microphone System
Radio mics are a straightforward solution – portable and user-friendly, suitable for broadcasting live or getting quickly set up and ready to go. They're perfect for minimising background noise for crisp, clean audio in the final product.
Shotgun mic: Sennheiser MKE 600 Shotgun Microphone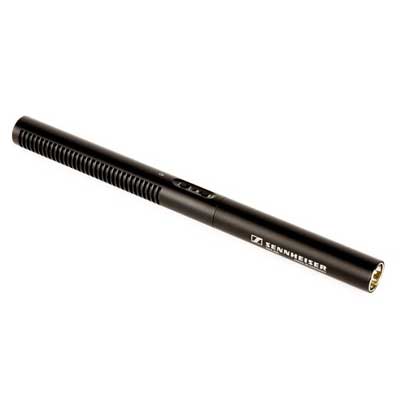 Shotgun microphones mount directly to your camera and are ideal for situations over which you have a little more control, such as interiors or studios. The Sennheiser MKE 600 Shotgun Microphone is rugged and durable thanks to its all-metal housing, and is highly directional, meaning you can pick up audio from precisely the source you want. You'll also need a decent XLR cable.
Slider: Konova K5 Slider Kit 80cm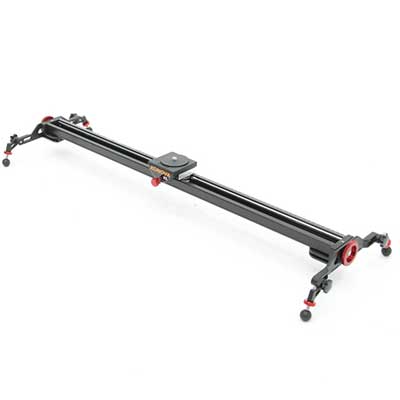 We're firmly into the realm of 'optional' now, but a slider is a great, inexpensive and straightforward way of giving your footage a dash of professional movement. Sliders like the Konova K5 Slider Kit allow you to stably move your camera while filming, and it's amazing how much of a sense of production value that can add to your footage.
Related articles