Manfrotto's redesigned Nitrotech N8 head offers a newly intuitive experience for videographers. Kristian Hampton tries it out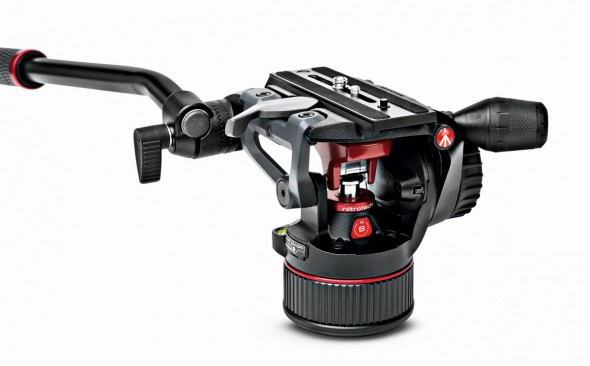 At a glance:
• New distinctive design
• Payload of up to 8kg
• Unique nitrogen piston mechanism
• Variable fluidity function on both pan and tilt
• Graduated sliding plate and new side-lock mechanism
• Flat base mount with a standard 3/8"
• 3/8" Easy Link
• Weighs 2.2kg
The Manfrotto Nitrotech N8 is arguably one of the most exciting video heads to be released for some time. Its distinctive new look draws attention to its core feature: the unique nitrogen piston system that provides a continuous counterbalance solution.
The N8 is placed towards the premium end of Manfrotto's video head range, looking to be the next step up from the ever-popular 504HD, offering an increased payload capacity at a lighter weight.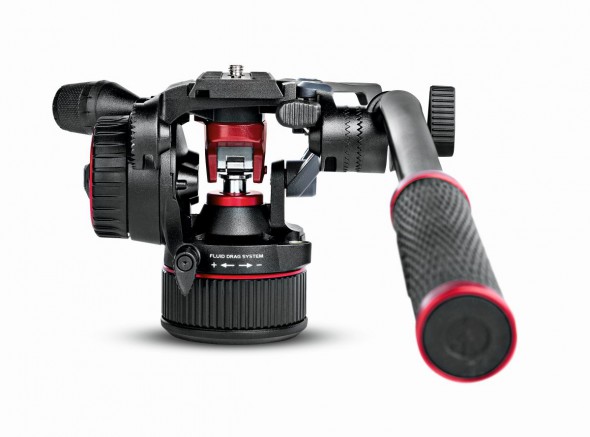 At first glance, it's clear that Manfrotto has taken on a new approach to the design with the N8. Given the maximum payload of up to 8kg at 55mm c.o.g, you'd expect to be looking at a head with more mass to it, but Manfrotto has managed to offer this versatile payload range in a relatively lightweight package. The hollow design results in the N8 weighing in at only 2.2kg.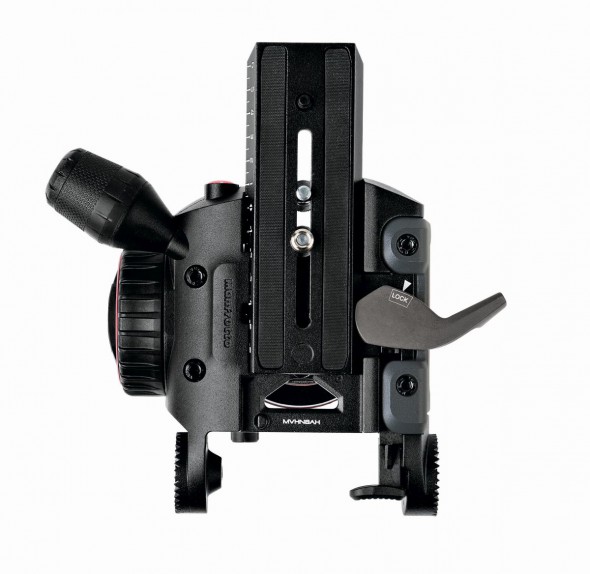 The 14cm-long sliding plate with side markings makes for easy work when quickly adjusting the centre of gravity for different camera configurations.
Featuring a new locking mechanism, unlike previous Manfrotto video heads, the plate clips in from above rather than sliding in from the end. This should make for a fast and precise set up.
Filmmakers who have already invested in Manfrotto tripod systems will be pleased to know that the N8 takes the standard baseplate size.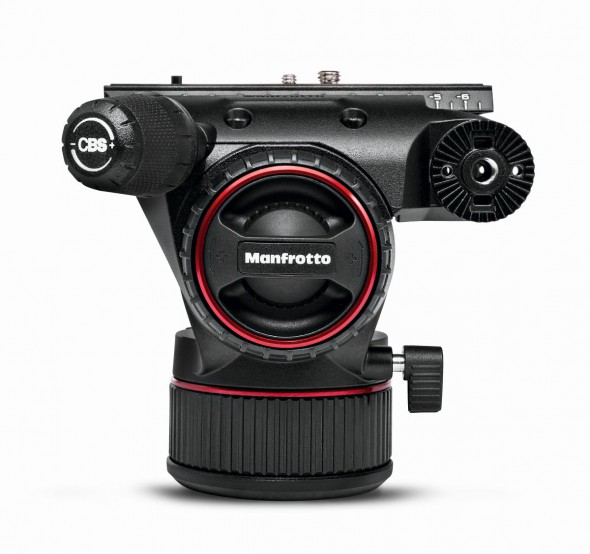 The built-in fluid drag system allows filmmakers to take total control of how much resistance the head offers, creating smooth movements to help achieve that cinematic look. Both the pan and tilt axes use professional fluid cartridges, each with variable controls to allow for easy fine-tuning of the N8's responsiveness according to their preferences.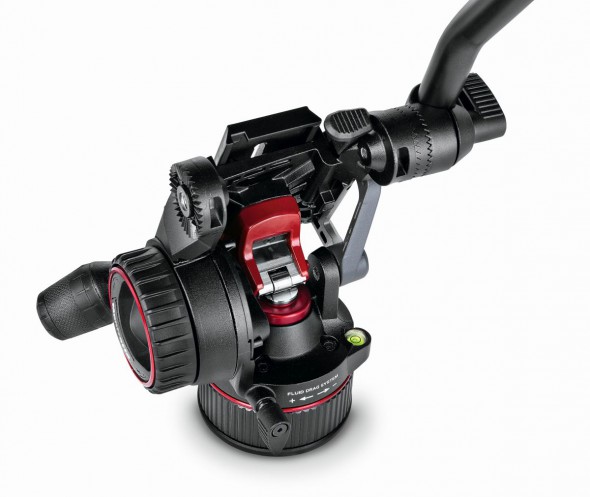 The new nitrogen piston mechanism is where the real focus is for the N8.
With versatility in mind, this mechanism guarantees a continuous counterbalance for any camera configuration desired, without the need for further adjustment. It guarantees a continuous counterbalance for payloads up to 8kg, so whether you're shooting on a lightweight DSLR or a larger camera such as the Sony FS7, support won't be an issue.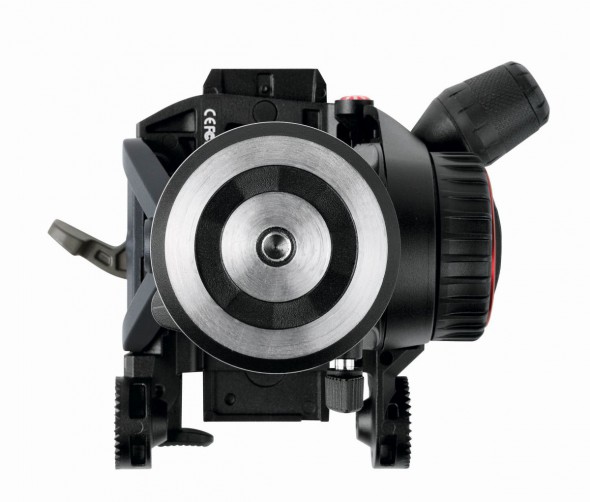 The flat base enables a wide variety of applications. It allows filmmakers to hot-swap the head between various items of support equipment – such as tripods, sliders and jibs – with ease.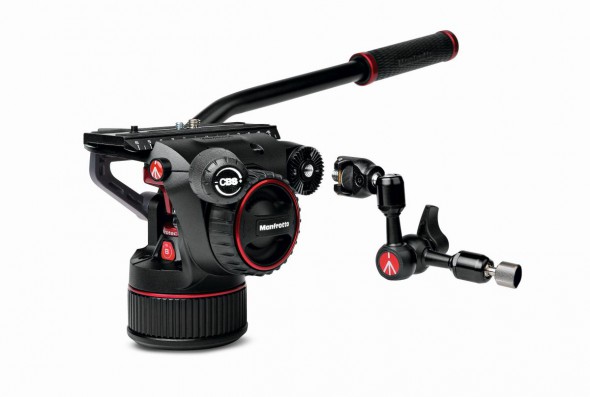 Manfrotto has provided some of its hallmark useful features, including a backlit bubble level and Easy Link connect, which allows an external monitor or other accessory to be fitted directly to the N8 head. By using a 244 Micro or Mini Arm fitted with an anti-rotation connector, you can easily secure a monitor, with no fears of the thread undoing and the valuable screen being damaged.
The Nitrotech N8 is an ideal video head for filmmakers who shoot with a variety of different cameras and accessories, in both studio and location environments. The continuous counterbalance allows for swift change-overs when it comes to mounting different cameras and configurations.
The N8 offers filmmakers a support solution that has versatility at front of mind, and at a competitive price of £449 at launch, brings great value to the table too.
About the Author
Kristian Hampton is Wex Photo Video's Technical Editor for Pro Video. A video specialist who has worked in corporate studios for companies such as Vodafone Group and PwC, as well as working as a freelance grip on various TV productions and features. He also runs Krade Media, providing enterprises with production services. Follow Kristian on twitter @KrissHampton