The Ronin was DJI's flagship 3-axis gimbal system, offering Steadicam-like stabilisation at a fraction of the cost. Now comes its successor, the DJI Ronin 2.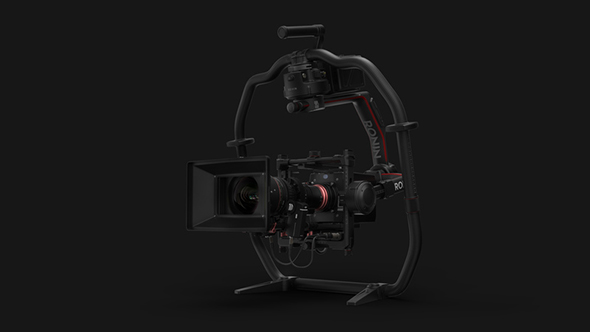 At a glance:
• 30lbs max payload
• Stabilises at speeds of up to 75mph
• Built-in screen
• Dual hot-swappable battery system
• Lightweight carbon fibre frame with detachable grip and fold-away feet
• Two-axis mode for Steadicam operation
• Redesigned dual-band remote
At first glance, the DJI Ronin 2 looks bigger than its predecessor. That's no surprise since its motors have had a significant upgrade, now delivering five times more power than the first-generation model. The overall effect is to give the Ronin 2 a maximum payload of 30lbs, a nice improvement from the 16lbs offered by the original.
Couple the upgraded motors with the new built-in GPS system, and that allows the Ronin 2 to maintain the camera's position and horizon in wind speeds of up to 75mph – perfect for high-speed chase scenes.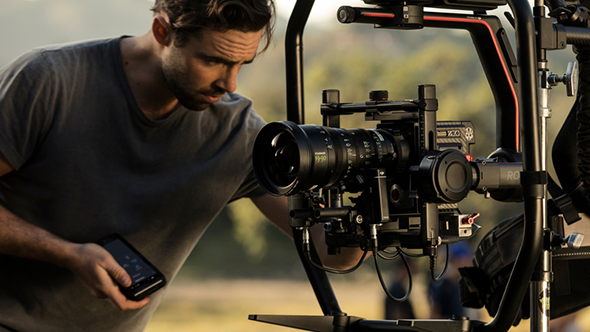 With its new design and detachable grip, the Ronin 2 addresses the wide range of camera mounts and supports filmmakers want to use. The quick release mount should make for seamless switching between different supports, whilst continuing the same smooth shot. From handheld to Ready Rigs, cable cams to drones, this new model should open up a new range of creative flexibility.
We also see the appearance of a special two-axis operating mode, specifically designed for use with Steadicam rigs. Featuring an enlarged camera cage, with extendable arms, the Ronin 2 is designed to support cameras from DSLRs to cinema rigs, and everything in between.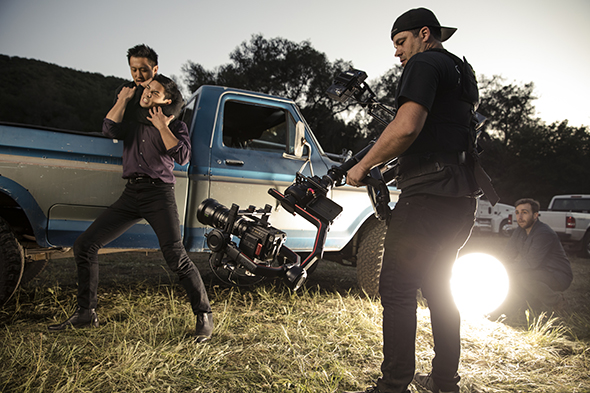 Adding to the flexibility is the newly designed dual band remote control, which allows for two-person operating, at maximum working distance of just less than 1 mile apart. Again, especially useful if the camera is mounted to a moving vehicle, allowing the operator to comfortably control the stabiliser from a safe distance.
Those who own the DJI Inspire 2 drone will be glad to hear that the Ronin 2 shares the same fast-charging batteries, simplifying battery management. This should provide around 2.5 hours of runtime when used to power both the gimbal and a RED Dragon camera. The Ronin 2 takes two of these batteries, and utilises hot-swapping technology, providing continuous uptime without ever needing to power down.
A newly integrated touch screen allows the operator to configure the gimbal settings on the fly, and if you're shooting on a RED, take full control of the camera too. It chucks out 1,000nits of brightness, so seeing the screen in the harsh mid-day sun shouldn't be an issue.
The DJI Ronin 2 is arguably one of the most exciting announcements to have come out of this year's NAB so far. With its updated features that allow for quicker setup, and its increased payload capacity, this second-generation model should make waves upon its release.
The DJI Ronin 2 is expected to be available in Q2 of 2017, no pricing as of yet.
About the Author
Kristian Hampton is Wex Photo Video's Technical Editor for Pro Video. A video specialist who has worked in corporate studios for companies such as Vodafone Group and PwC, as well as working as a freelance grip on various TV productions and features. He also runs Krade Media, providing enterprises with production services. Follow Kristian on twitter @KrissHampton