Firmware version 2.0 for the Panasonic Lumix GH5 brings 4K and HD ALL-Intra recording, as well as improved anamorphic capabilities.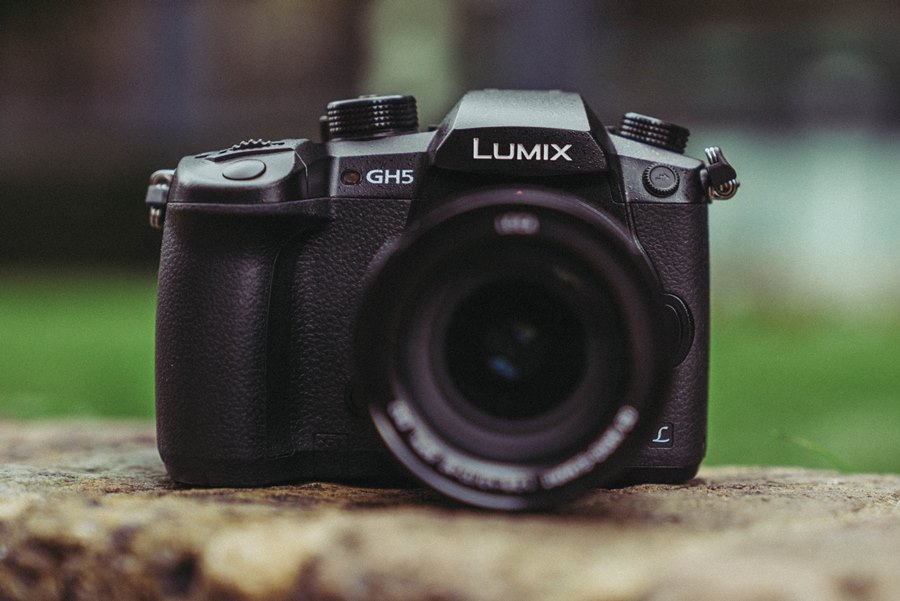 Earlier this year Panasonic brought the highly anticipated successor of the GH4 to the market, and it came with some impressive specs (4K 60p recorded internally? Thanks, Panasonic!).
However, not all of the headline features would make it into firmware version 1.0, and we knew we would need to wait for the next release to get the full promised spec.
So, today's the day – we've finally had the official announcement that version 2.0 will be available to download for free come the end of September.
So what does this firmware update bring to the table? Here's the quick rundown of the main improvements:
• An additional ALL-Intra video recording mode
• 4K HDR video recording
• Enhancements to the anamorphic video recording modes
• Improved autofocus performance
• Compatibility with the Lumix Tether software
• General enhancements of in-body image stabilisation.
• General wireless functions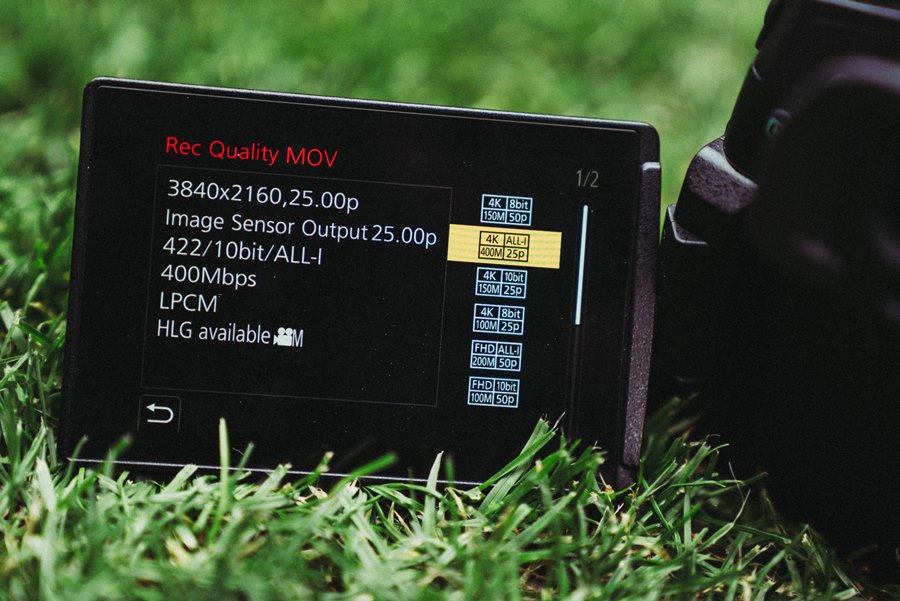 ALL-Intra recording mode
Arguably the most exciting feature of this firmware update is the introduction of ALL-Intra video recording modes for 4K DCI, UHD, and Full HD resolutions. You can see what exactly you're getting in the tables below.

For those that aren't fully clued up on the difference between Long GOP (the type of compression currently available in the GH5), and ALL-I, then here's a brief explanation.
In Long GOP/IPB video compression, not all frames are kept individually compressed. One frame would be kept in full (I-frame), and the following frames in between would just maintain the visible changes, and uses either the previous (or the following) I-frame to guess what the missing data is. IPB compression reduces the overall file size whilst retaining decent image quality.
All-Intra compression treats each captured frame as an I-frame (hence the name) and compresses them. Thus it generates a higher quality of image, at the cost of increased overall file size.
If you were filming a scene with little to no movement, its more likely you'd want to opt for using IPB compression since little is changing between frames. If the scene had lots of motion, or you wanted further control when it comes to post production work (such as VFX), then having all the frames individually compressed is going to give you the most detail and flexibility. Its usefulness comes down to what you are filming.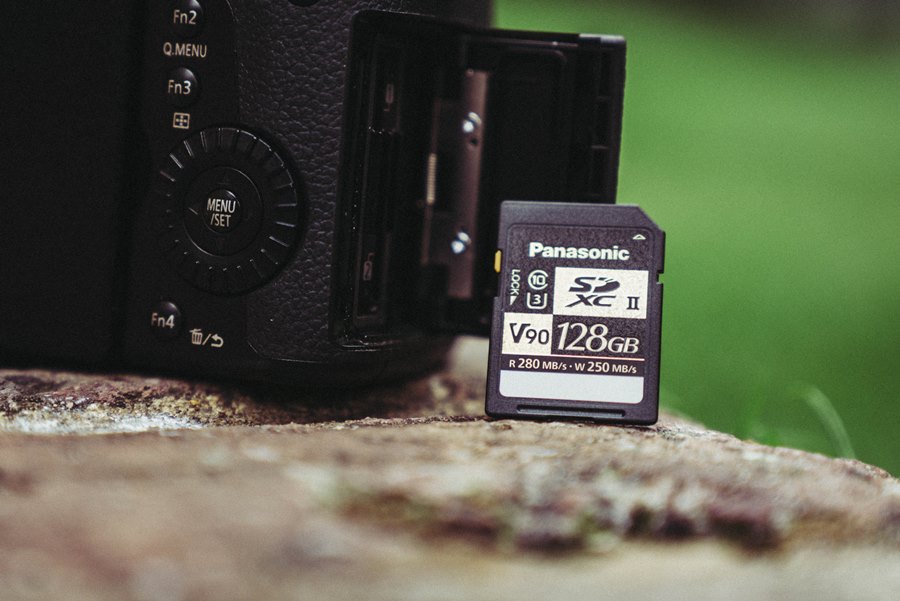 So what about the storage to go with this increased bit-rate and compression format? Panasonic currently only recommends the one SD card for use with the 4K All-Intra recording: the new UHS-II V90 card (although the firm also states a minimum V60 should work too).
The V-rating corresponds to the write speed of the card, so V60 means 60Mb/s write speed. Of course you should still be able to use an SD card that isn't carrying this V rating, just as long as it meets the minimum write speed.
4K HDR video recording
I'm sure you know what HDR (High Dynamic Range) is by now; it has very much been talk of the town after 4K. So what's new with the GH5 then in terms of HDR, since it can already capture what would be classed as HDR by shooting in V-Log?
Well, it's the fact that thanks to version 2.0 the GH5 can now capture HDR footage in HLG (Hybrid Log Gamma) – the new standard in delivering HDR content developed by the BBC and Japan's NHK.
Think of it like a real-time LUT applicator for distribution. If you view this HLG content on a HDR television or monitor, then it will be displayed in glorious HDR. If the same HLG content is viewed on an SDR (Standard Dynamic Range) television, then it will be viewed in SDR – no transcoding or repackaging needed.
It's similar to the adoption of colour TVs in the 1960s – broadcasters needed to ensure that their content could be viewed on legacy equipment without having to broadcast multiple signals.

This basically means you can shoot HDR in-camera without needing to colour grade. The metadata applied to the video files using the HLG profile allows the HDR footage to be shown on any display that supports the standard.
But then again, who isn't colour-grading their footage? I think this is a fantastic step for live coverage, or for productions using HDR AV equipment, but what does it mean for real-world filmmaking? Well, it's another profile that's going to help you capture an image with higher dynamic range, and that's never a bad thing, especially if you haven't paid for the V-Log update.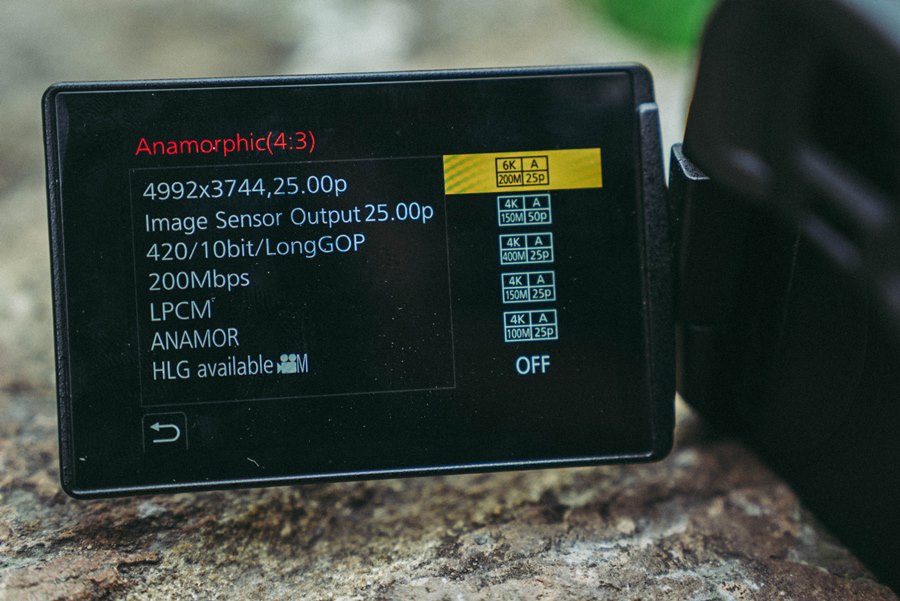 Anamorphic recording modes
Anamorphic 4K filming sees the same improvements of All-Intra 4:2:2 10-bit at 400mbps recording capabilities in version 2.0. It also brings a new high-resolution 6K format with a resolution of 4992x3774 pixels, which in essence is capturing the full sensor in 4:3 aspect ratio.

Some other welcome improvements have also been implemented, such as the ability to de-squeeze the anamorphic footage in-camera, which makes monitoring so much easier and negates the need for a third party external monitor.
Video guidelines have also been added for when shooting in this format, selectable from four modes: 2.39:1, 2.35:1, 16:9, 1:1. Finally, a built-in stabilisation mode is now available, offering refined stabilisation for using a 1.33x anamorphic lens.
Improved autofocus
There was a lot of criticism around the GH5 and its autofocusing problems when it first launched. So filmmakers will rejoice that this is something that's being addressed in this firmware update. Here's what Panasonic says has been improved:
• Autofocus performance for subjects with low contrast in photo shooting
• Tracking autofocus performance in video recording
• The autofocus area can be continuously displayed in [Multi AF] and [Custom Multi AF].
• The AF area in [Multi AF] can be moved to the other edge (side, top or bottom) when it reaches one edge.
• The start point of AF lock can be set on the live view screen in advanced in [AF Tracking].
• The AF area can be moved while the shutter button is half-pressed or while recording in burst mode, 6K photo, and 4k photo.
Lumix Tether software
Compatibility for tethering the GH5 for photo and video shooting via USB has now been added. This is a useful feature if you want to check images/footage on a large screen while you work, or if you want to divide the work of shooting and editing on location. It's normally a tool that most studio photographers use, however for simple budget video studio set ups / or even vlogging, this could be a very useful update to speed up your workflow.
Other updates
Enhancement of in-body image stabilisation: An I.S. Lock (Video) function has been added, which compensates for handheld camera-shake when the viewing angle is fixed. Also a new camera-shake correction mode has been added, providing refined correction when using 2x and 1.33x anamorphic lenses.
Improved performance in 6K and 4K photo: The waiting time to start the next burst of shooting sequence after 6K and 4K burst is now shortened to less than half the time previously, and a loop record function is no available in 6K photo mode.
Improved usability of Time Lapse Shot: The time to finish shooting and the number of recordable pictures are displayed on the stand-by screen.
Improved usability of Power Save LVF: Power Save LVF can now be used during all stand-by display options.
Correction of white balance setting: Previously when the Kelvin was changed after adjusting the colour temperature with 2-axis white balance compensation, the setting was reset. This has now been corrected.
Wireless functions: The Bluetooth Remote Control function can be used with the Image App, which will also be updated when this version of firmware is released.
To download or find out more or download firmware version 2.0 (end of September) visit: panasonic.jp/support/global/cs/dsc
About the Author
Kristian Hampton is Wex Photo Video's Technical Editor for Pro Video. A video specialist who has worked in corporate studios for companies such as Vodafone Group and PwC, as well as working as a freelance grip on various TV productions and features. He also runs Krade Media, providing enterprises with production services. Follow Kristian on twitter @KrissHampton
Related articles