The new Panasonic AU-EVA1 sits between the Lumix GH5 4K and the VariCam LT 4K and is tailor-made for handheld shooting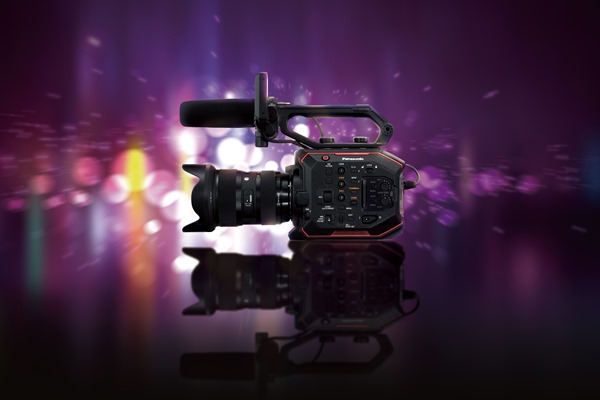 Housing a newly designed 5.7K Super 35mm-sized sensor, the Panasonic AU-EVA1 is able to down-sample its high-resolution image to 4K, UHD and even 720p, with the increased colour information resulting in a finer and more accurate picture.
The AU-EVA1 will include dual native ISO, as seen on the VariCam models, which allows for greater extraction of information from the sensor without degradation of the image, meaning in real terms the option to switch to higher ISOs without incurring significant noise. This means less light needed, and more versatility when shooting. The final ISO specifications of the EVA1 are yet to be determined, according to Panasonic.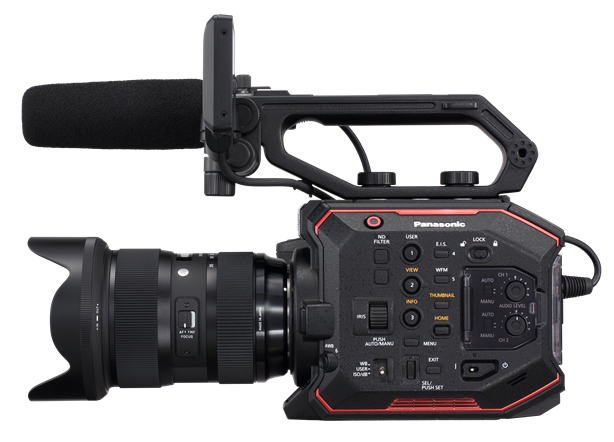 The EVA1 will contain V-Log/V-Gamut capture, meaning high dynamic range, broad colours and rich skin tones. It will also import the colourimetry of the VariCam line.
Panasonic has clearly designed the EVA1 with the indie, small-rig filmmaker in mind – accordingly it weighs only 1.2kg and has a compact form factor of 17 x 13.5 x 13.3cm. It can easily be used handheld – coming with a removable handgrip – or mounted on a drone, gimbal rig or jib arm. Panasonic says there will be numerous mounting points on the camera, and that the firm is currently working with "top accessory makers" to ensure optimal customisation potential.
The EVA1 records to SD and can use several formats and compression rates, offering up to 10-bit 422, even in 4K.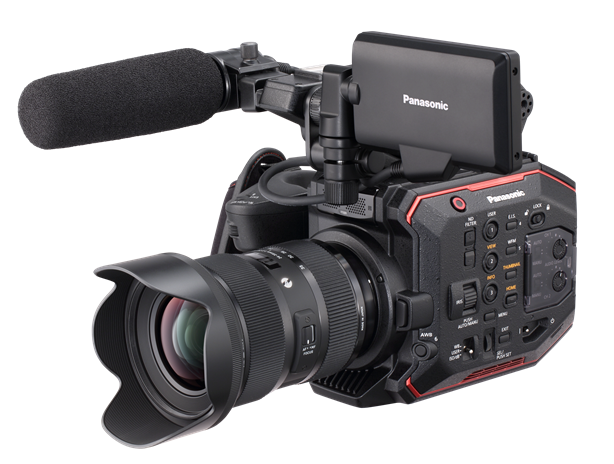 It uses a native EF lens mount, and comes packing Electronic Image Stabilisation to compensate for camera-shake. There's an integrated filter wheel in 2, 4 and 6 stops, as well as the option to remove the IR Cut filter with one button press.
The EVA1 offers dual-balanced XLR audio inputs, as well as 4K-capable video outputs in HDMI and SDI. Panasonic also says that in a future firmware upgrade, it will offer 5.7K RAW output to 3rd party recorders.