Our pro-video specialist Kriss Hampton gets his hands on Panasonic's first full-frame camera, the LUMIX S1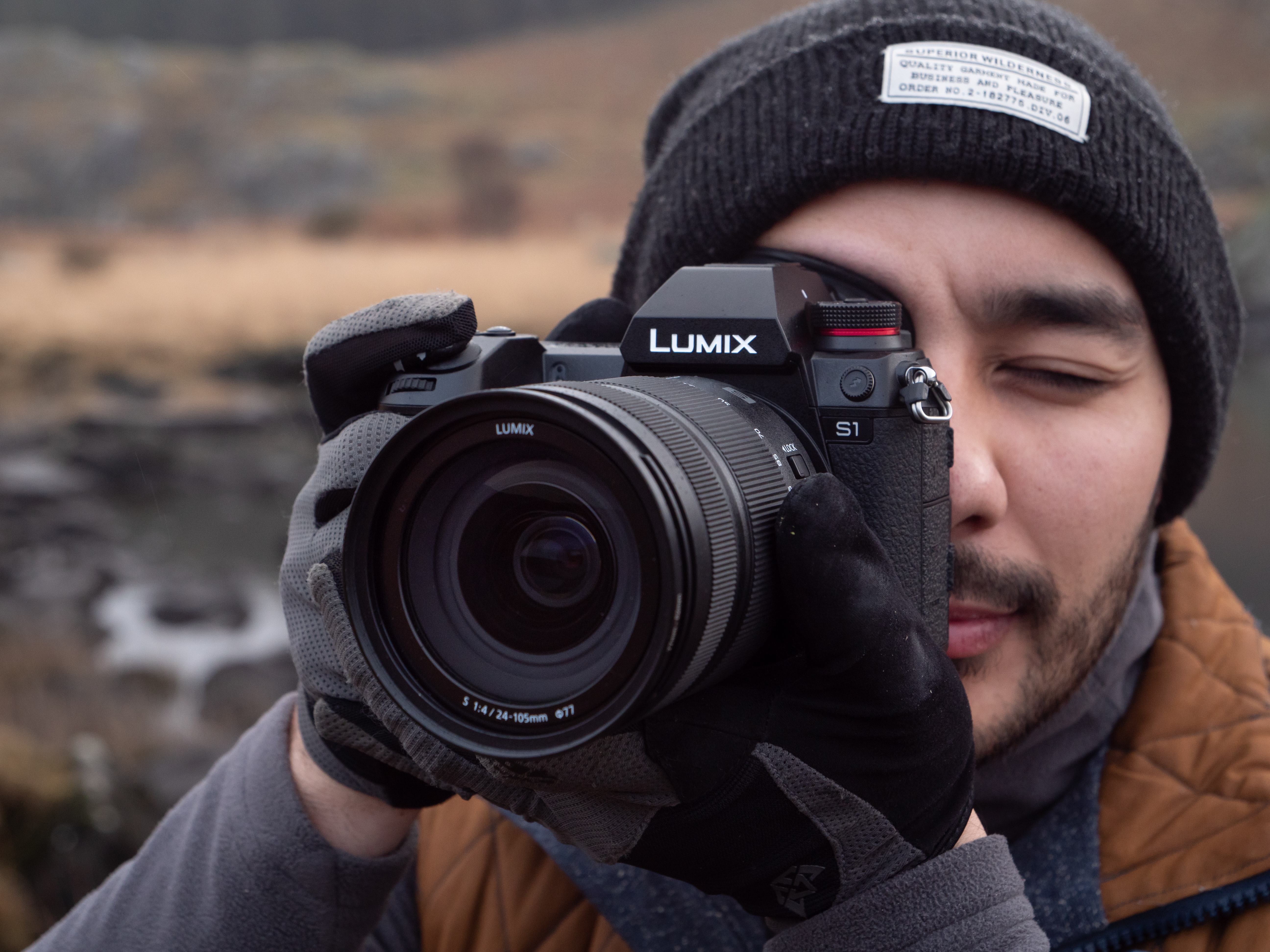 The LUMIX S1 might just be the most anticipated mirrorless camera of 2019 (alongside whatever Sony conjures up for its A7S Mark III) and I had the opportunity to film with a pre-production model for a couple of days with Amy.
We shot within the beautiful landscapes of Snowdonia National Park, North Wales, and I also spent an afternoon filming Peak District-based artist, Simon Parkin. The two days flew by, but provided me with just enough time to present you with my honest opinion regarding the LUMIX S1. Let's begin…
The body
The body of the LUMIX S1 feels very similar to that of a beefed up GH5S or G9. Even though it's bigger, I felt the handling was much improved – not that I had an issue with the handling of the GH5S. I think this is mainly due to the S1 having a much more defined grip, you really can clamp your fingers around its body.
I've only used the LUMIX S1 with Panasonic's S 24-105mm f/4 Macro OIS lens, but I must say the whole setup felt very well balanced. Again, much like its smaller siblings, the S1's body is a magnesium-alloy, fully weather-sealed solid block and is designed to operate in temperatures as low as -10 °C. So, if you're looking for a camera that can take a beating, the S1 looks like a great contender.
I often find the temperature ratings that manufactures give their cameras to be a little conservative. The Canon EOS-R was rated to work down to 0°C, and I had that camera working flawlessly down to around -10°C. I would never suggest pushing expensive kit to its limits intentionally, but if you were caught with no other option, it's possible the S1's durable construction can weather even colder environments. During our field test, we were only exposed to temperatures of around 0°C – the S1 didn't bat an eyelid.
Battery and storage
I've been shooting with the LUMIX GH4, GH5 and GH5S for some time now, and have built up a large collection of compatible batteries. Unfortunately, their journey with me probably ends with the GH5S as the LUMIX S1 uses a new, bigger battery to keep up with the power demands of the tech Panasonic has crammed into the camera.
The rated runtime of the new battery when filming in 4K 30fps is estimated to be around 150 minutes and if we're talking photography, 360 photos. In my experience that's nothing to shout about and yet nor is it a negative – it's just middle of the road really. Out of the box I was pleased to find a mains charger for the battery, which ridiculously some manufacturers appear to have stopped doing with certain camera models.
You can also charge the battery within the camera body via its USB-C connection, although the camera must be turned off for this to be done effectively. Unfortunately, it doesn't appear that you can run the S1 entirely from a USB-C port; you can only somewhat prolong the life of the inserted battery. This could prove a bit annoying if you're filming presentations or long time-lapses.
The LUMIX S1 has dual card slots, but not in your typical fashion, one is SD and the other XQD. I'm in two minds about this, for one it's nice to have two options when it comes to media – you may only have one or the other in your kit bag. On the other hand, it simply means that to effectively utilise both card slots, you now need to invest in two different types of media and XQD cards aren't the cheapest.
You have of course got the ability to record simultaneously to both card slots, thus creating an instant backup. You can also set different media to record to different slots (stills to one and video to the other). But, what is a really great feature is that you can hot swap the cards while recording.
Going back to the boring example of filming a long presentation, if card slot one gets full, the camera will automatically continue recording onto card slot two, and when that switch over happens you can eject card one and replace it with a fresh memory card (all without interrupting the recording). It's not something that I needed to use during my time with the S1, but given that I do a lot of corporate work and filming at conferences, this really is a great ability to have.
Kriss spent an afternoon filming Peak District-based artist, Simon Parkin.
Recording formats
The available recording formats on the LUMIX S1 are great, but to really make the most of them you'll need to splash out a bit extra and purchase the additional software key (more on that shortly). Firstly, right out of the box you'll be able to record 4K UHD (sadly no Cinema 4K) at up to 60fps. However, this is in 8-bit 4:2:0 at a maximum of 150Mbps, Long GOP. So, there's nothing new or too impressive when it comes to the codec side of things. But, a big feature of note is that unlike a lot of other mirrorless cameras, the LUMIX S1 has no record limit when filming in 4K at 30fps. Excellent!
We've got a lovely full sensor readout with no pixel binning when filming in 4K at up to 30fps, which means that compression artefacts such as moiré and aliasing are kept to a minimum. When we up the 4K framerate past 30fps, there is a slight crop on the sensor. I didn't get the fully confirmed details of this crop, but to me it looks to be an APS-C crop (roughly x1.5/6), not a bad trade-off considering you're getting the ability to shoot double-speed 4K, internally.
If you want more of an exaggerated slow-motion effect, then you can drop the resolution to full HD and crank it up all the way to 180fps. But, do note that no audio will be recorded, and the AF won't work and is limited to a 15-minute record time. But let's face it, if you haven't captured the moment at 180fps in 15 minutes, you're doing something wrong… I was editing in a 25fps timeline, so I only really pushed the camera to 150fps in full HD, and I think the results look very pleasing.
So, what about that additional software upgrade key? Well, that's where things start to get interesting. This additional upgrade unlocks 10-bit internal recording in 4K. Yes, finally 10-bit 4K recording internally on a full-frame sensor! It's about time… It will also unlock the ability to output 10-bit at 60fps through the HDMI output and eventually 12-bit – I have no further details on this, but it's a bit of an impressive milestone.
The key also grants access to Panasonic's log profile, VLOG. And that's full VLOG, not VLOG-L found on the GH series. Without this upgrade, you are limited to Cine D, Cine V and a new picture profile called Flat for when it comes to capturing a wider dynamic range in old-school 8-bit MP4s. You can record 10-bit internally without this upgrade, but this only takes the form of shooting Hybrid Log Gamma in HEVC. It's a shame Panasonic couldn't open this up to other picture profiles.
Hybrid Log Gamma is the standard developed by NHK and the BBC for high dynamic range content delivery, the key word there being delivery. It wasn't designed for acquisition – to be manipulated in post-production.
At the time of writing, I have no idea as to how much the software upgrade key will be or when it will be available. I really hope the pricing is going to be similar to the software upgrade that unlocked VLOG-L on the GH series (around £100) and that Panasonic doesn't put too many people off by pricing it too high, especially for a camera that isn't exactly cheap. I also haven't had confirmation on the dynamic range or native ISO when shooting in VLOG, so stay tuned.
Want an overview of the S1's stills specs too? Watch our field test.
Monitoring features
I really enjoyed using the EVF on the LUMIX S1 and it's no wonder since Panasonic is claiming it to be the highest resolution EVF on the full-frame mirrorless market. It features a whopping 5,760K-dot OLED screen and it really does look fantastic. On the side of the EVF is a small button that switches between three different magnification modes.
This is great for checking if you've nailed your focus or for viewing your full frame by keeping it at its widest. While I had the S1, I was using the additional larger eyecup, I'm not sure how much this will be upon release, but I'd recommend it over the standard one supplied as it offers more immersion when filming.
The colour reproduction on the S1's 2,100K-dot, 3.2-inch back LCD screen looks good and I reckon the overall brightness is better than what you usually find. But, as always with these screens, more brightness is to be desired. I look forward to when we have proper daylight-viewable screens on these mirrorless cameras; I'm talking 800nits onwards. Having said that, the back screen on the S1 is still probably the brightest I've seen on cameras of this class.
The touch functionality works exactly as it should, and even with my gloves on, I still found it pretty responsive. My one gripe with the screen is that it's not fully articulated, it's a triaxial screen (think Sony's Alpha series). Panasonic has missed a trick with this one I think. Fully-articulated screens are great for three reasons: you can protect the screen by turning it around when not in use, you can view the screen when filming yourself (or vlogging) and finally, shooting at odd heights or angles is an absolute breeze. I hope Panasonic alters this if we ever get to see an S1 Mark II. It's not a big issue for me, but it is a shame.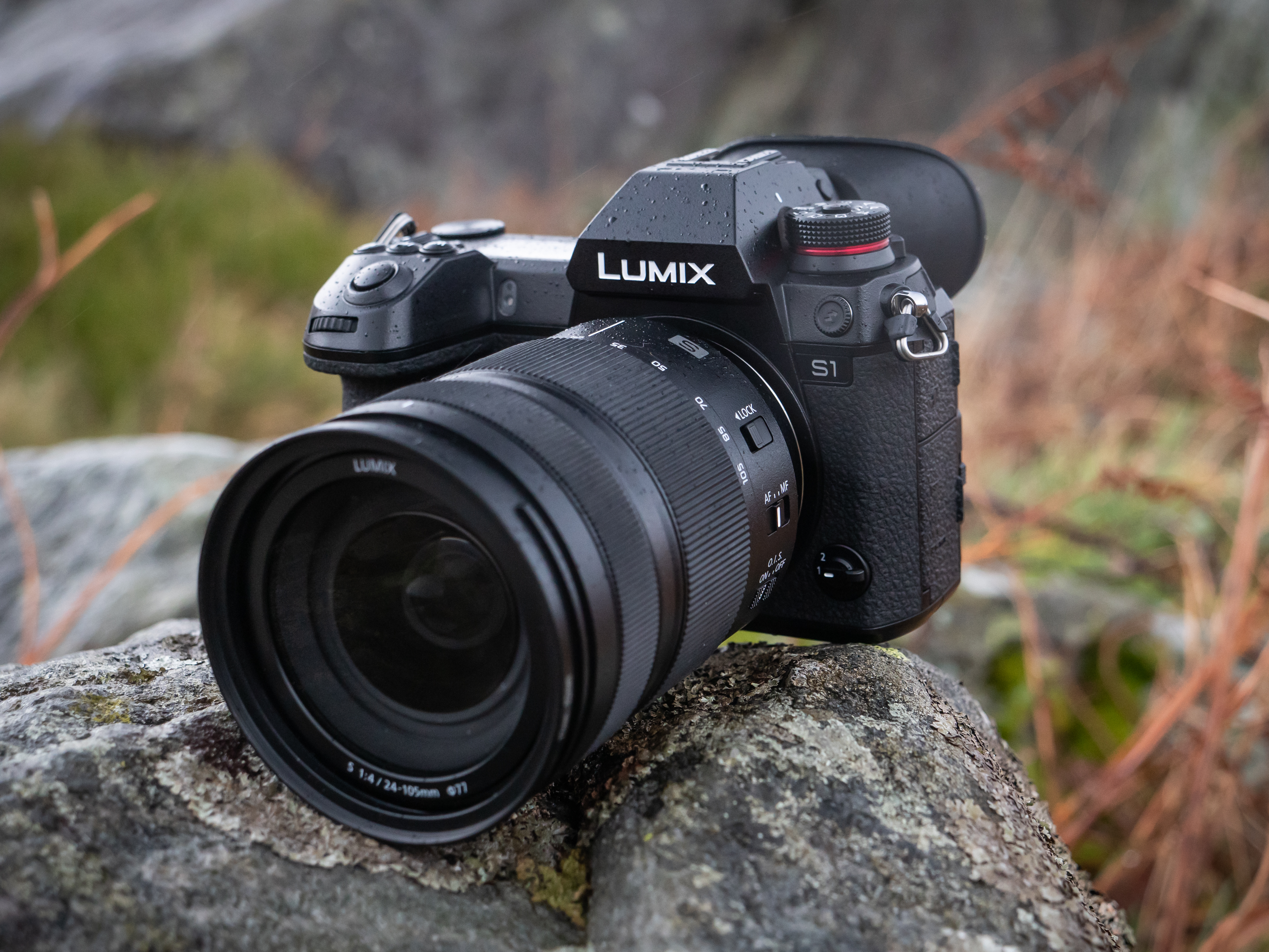 Lenses and stabilisation
As mentioned earlier, I've only used the S1 with the 24-105mm f/4 IS lens, and together they feel well balanced for handheld shooting. I've seen the MTF chart for this lens – and for the others that are soon to come to the market this year – and all fare exceptionally well in regards to edge-to-edge sharpness.
A big selling point for this camera is its 5-axis stabilised full-frame sensor. Now that's nothing new, we've seen it in the Sony Alpha series – my A7S Mark II has 4.5 stops of in-body stabilisation – but the LUMIX S1 ups that to 5.5 stops in body and 6 stops with an IS lens. This is rather impressive, and there's also a Boost IS mode for video that works the motors that little bit harder for smoother handheld shots.
A lot of filmmakers who opt to use (or have been brought up with) these types of cameras often regard their small footprint as one of the big selling points for those who 'run and gun'. The LUMIX S1's stabilisation will surely add more fuel to that fire, in my opinion it's the best stabilised full-frame camera for filmmaking in its class.
A gripe many filmmakers face when using stills-based lenses is that the vast majority of them use fly-by-wire focusing mechanisms. That is to say that the focusing ring is not mechanically connected to the lens' optics, and so adjustments are achieved electronically via the internal motors – this can lead to a slight feeling of disconnect when you manually focus pull a lens. And yet, what's really nice with the Lumix S1 is that you can customise its manual focus settings, something you can't do with traditional mechanical lenses – you can change the focus throw between linear and reactive.
Linear means that there is a set focus throw for the lens, operating much like a traditional cine glass/manual lens. Reactive means the camera will change the focus throw degrees based on your speed of focusing. For example, it's possible to go from close focus to infinity in a very fast and short focus throw.
What's also nice is that in the linear mode, you have the ability to dial in custom focus throws; you could opt for a 200 degrees throw if you want finesse control (perhaps you're using a follow focus system) or you could drop it down to 60 degrees to make it very manageable when operating handheld. This is a feature I've not really seen on any dedicated video camera, and it really is a big selling point for fly-by-wire systems that I hadn't foreseen.
I found the AF system on the LUMIX S1 worked very well. It's probably the only system of this size that I think has come close to Canon's Dual Pixel AF. The S1 uses depth-by-defocus and contrast detect across 225 points in the frame. One of the big pushes Panasonic wanted to make with the AF system was the new Venus Engine. This processor has stored and analysed thousands of pictures with varying subjects (faces, bodies and animals) in a bid for it to better identify subjects within the frame, and thus what the user most likely wants to focus on.
The Venus Engine analyses what the user has in their frame and calculates the AF at up to 489fps, it then takes just 0.08 seconds for that calculation to travel to the lens to make the focus adjustment. It's the world's fastest full-frame AF. Overall, I'd be happy to use this AF system on a professional gig, which I think is really the best you can ask for when it comes to AF for video.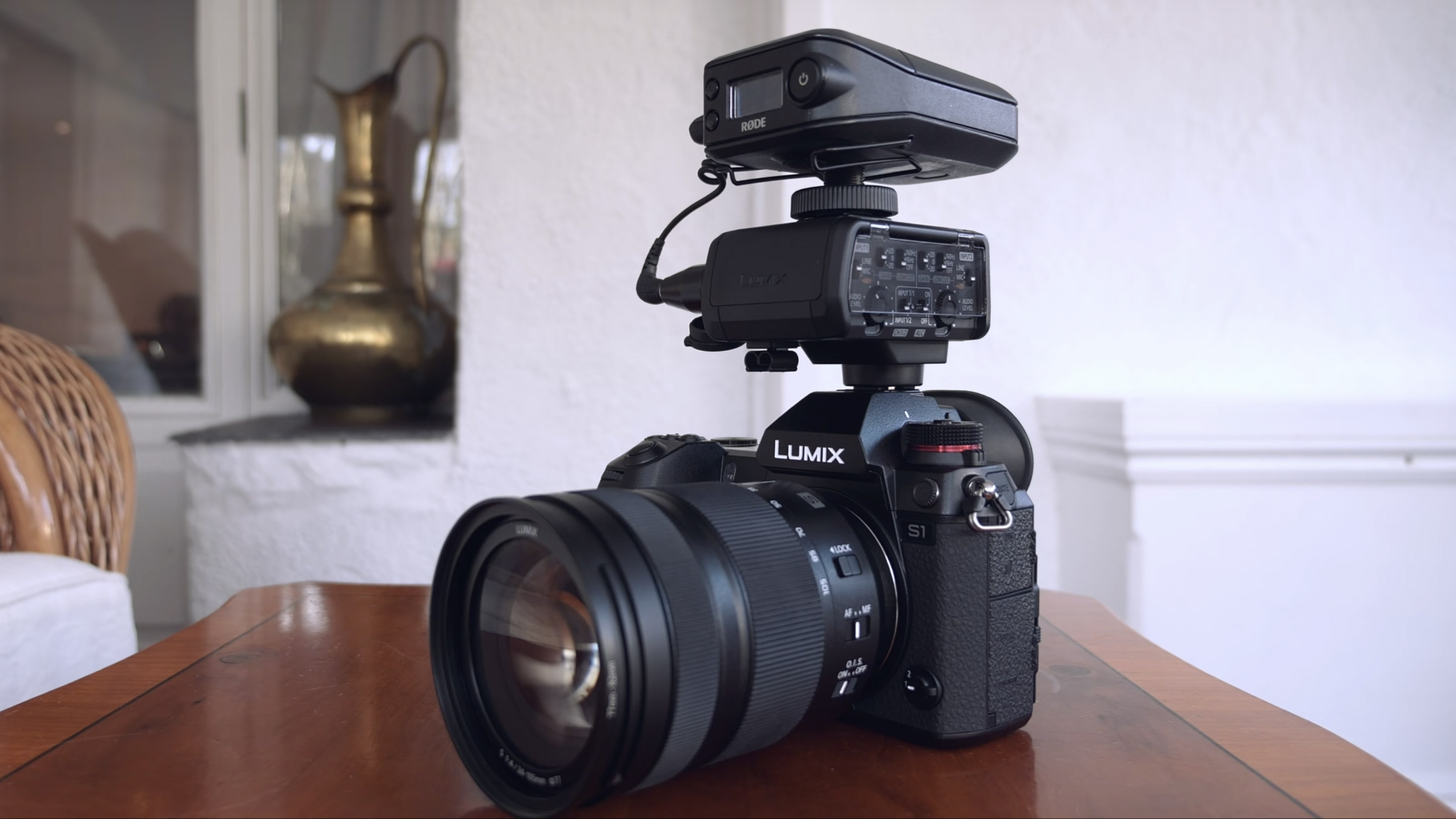 Audio compatibility
I find it frustrating when new mirrorless cameras with video orientated features and specs fail to offer a proprietary solution for professional audio inputs – it's no different to where we were during the DSLR filmmaking revolution back in 2008… Thankfully, Panasonic is a company that listens to its users because the XLR adapter (DMW-XLR1) that it created for the GH5 works flawlessly with the S1. And the results are proper professional balanced XLR connections and control.
I've been using this unit for a while on my GH5, and it does the job perfectly. Also, it's one of the only positives I can think of for not having a fully articulating screen – the headphone output on the side won't ever block the screen from turning. I'm probably clutching at straws a bit with that one…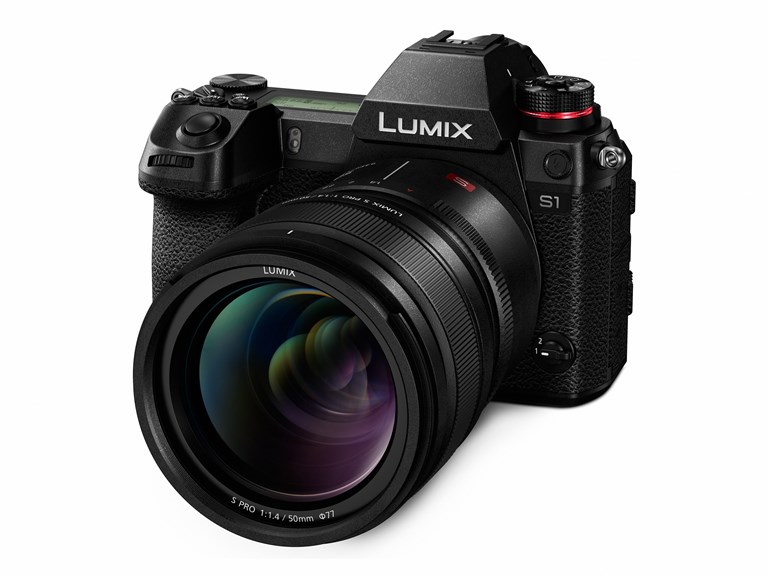 Overall impressions
I'm pretty impressed with the LUMIX S1 and after my time shooting with it, I do stand by the statement that I think this will be the biggest mirrorless camera of 2019 for filmmakers. It does come with some drawbacks though, the biggest being that you have to purchase the additional software key to unlock that 10-bit goodness.
On a camera that is already going to cost you roughly £3,000 (with the kit lens), I personally find it a bit cheeky to ask for extra dosh for something that's purely software based. Also, there's no ability to punch in and check your focus while you're recording in 4K and even with the VLOG upgrade, you won't be able to load in custom LUTs. Are these drawbacks enough to put users of? Probably not.
At the end of the day, the LUMIX S1 is a powerful and compact filmmaking tool that ticks most of the right boxes. With the supplement of that upgrade key you have at your disposal a full-frame stabilised sensor, 10-bit internal recordings, full pixel readout in 4K 30fps (with an unlimited record time), the ability to shoot 4K 60fps, VLOG and slow-motion full HD at up to 180fps. These are all big wins in my book.
For more Panasonic-related news, stay up to date via our YouTube channel, Facebook, Twitter and of course, the Wex Blog.
About the Author
Kristian Hampton is Wex Photo Video's Technical Editor for Pro Video. A video specialist who has worked in corporate studios for companies such as Vodafone Group and PwC, as well as working as a freelance grip on various TV productions and features. He also runs Krade Media, providing enterprises with production services. Follow Kristian on twitter @KrissHampton
Related articles