Sony's FS5 II seeks to bolster its predecessor's feature set and tighten its overall performance, without reinventing the wheel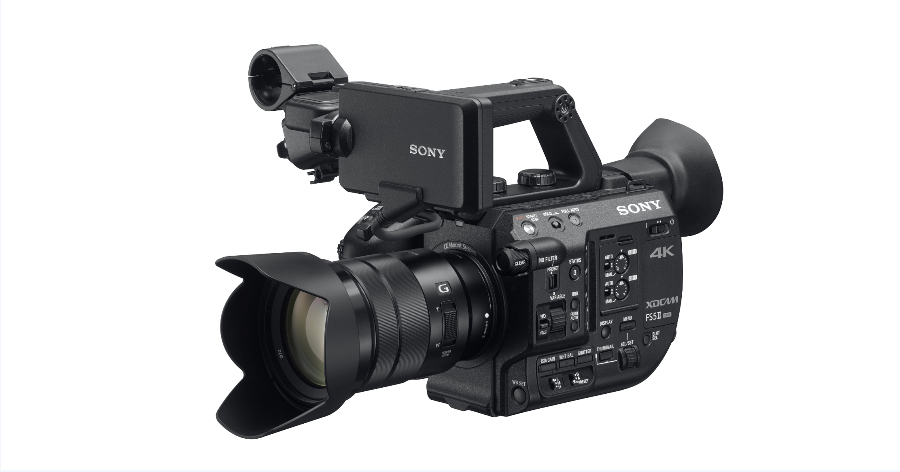 You can pre-order Sony's PXW-FS5 II, HERE.
Sony's original FS5 combined a number of high-end features with a low-cost body, making it probably the best bang for your buck Super 35mm camcorder available. So, how do you follow up a model that offered UHD XAVC recording — and the framerate flexibility associated with the format — in a body that only weighed 0.8kg when stripped down?
Sony's answer: Don't try to rewrite the rulebook. Instead, concentrate on improving image quality and including those high-end upgrades out of the box — only with optional upgrades (releasing RAW and HFR outputs) could the FS5 be considered a cinema camera.
Enter the FS5 II. It might not be the most awe-inspiring announcement from NAB, but some of the upgrades are sure to be talking points for current FS5 users and those looking to make the jump to the FS series. The FS5 II makes some small but important improvements on its predecessor, while retaining many of its popular features.
This handheld camcorder uses the same Super 35 Exmor CMOS sensor as its predecessor, but it's the processing behind it — specifically the colour science — that is the most evident improvement. Sony has always been able to implement great colour science into its high-end cinematography cameras such as the F55 and F65, but the lower-end, large-sensor models haven't been known for their natural skin tones. If you shot at a high data rate with a Log profile or used the RAW output then this could be dealt with in the grade, but often users would find that using more standard profiles and low-bitrate codecs would mean you were stuck with a colour science and overall look that was too 'Sony'. Not anymore...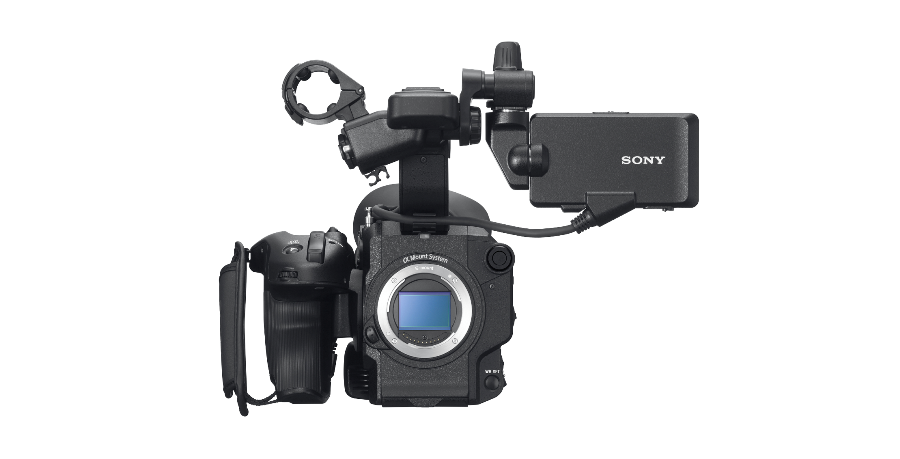 Sony has created a new colour science for the F5S II, using research from the production of its full-frame VENICE cinema camera. In particular, it renders skin tones in a much more pleasing way. We've seen this first-hand, and it is indeed a big improvement. Building on that foundation there are now nine extra picture profiles. So, if you found the old ones too limiting or a Log workflow too time consuming, you should now be able to find a solution with these new options.
Still remaining are the flatter picture profiles S-LOG2 and S-LOG3 offering you 14-stops of exposure latitude, and of course, Hybrid Log Gamma for straight-to-air HDR shooting. Internal recording remains largely the same as the original FS5 — the XAVC implemented into this camera for UHD recording is still 8-bit 4:2:0. But, although it's a shame this hasn't been improved, Sony has gone some way towards making up for it by including both the RAW outputs and HFR updates that weren't included on the previous model.
Here's a brief rundown of what's available on-board and via the SDI output...
Internal:
• 4K XAVC QFHD at 23.98p, 25p, 29.97p and 30p internally at 8-bit 4:2:0, 60Mbps/100Mbps
• High framerate recording in 120p in XAVC QFHD, 240p in 2K and even higher in HD 1080p. (4K recording at 120p is limited to 4 second bursts, while 240p in full HD can be shot continuously or limited to a burst of 16 seconds.)
External:
• 4K 30P in 12-bit RAW, 2K 240fps.
Watch our in-depth demonstration video of this functionality HERE.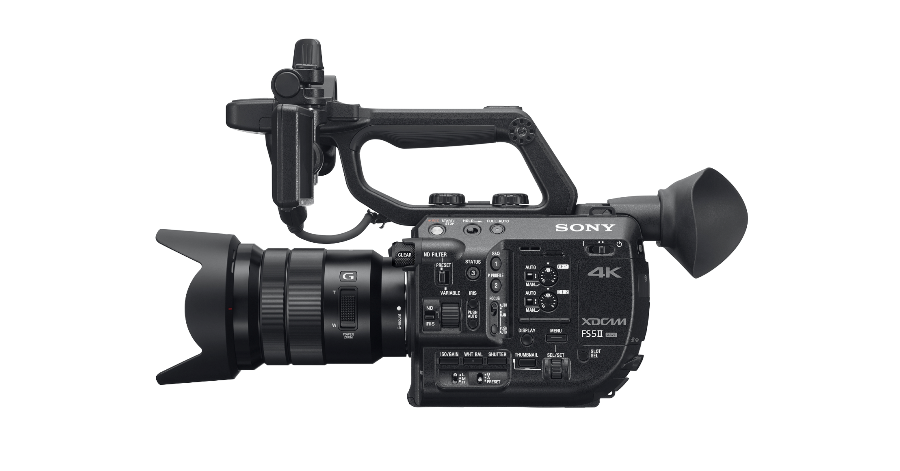 Physically, little has changed on the camera; only the ND filter knob which controls the super helpful built-in Vari-ND (which is now black rather than bare metal) and name badge differ from the FS5. The light but durable magnesium alloy body weighs just 830g — just over 2kg with the Sony E 18-105mm f/4 G, top handle, LCD panel and other accessories attached. There are two in-built XLR inputs and Sony's Multi Interface Shoe for attaching various accessories, including the HVL-LBPC light and UWP-D11 Universal Microphone System.
The FS5 has already made a name for itself as the best value/best specification combo for low-budget filmmakers wanting Super 35mm imagery. But, although the improvements on the FS5 II might seem like incremental tweaks, we think the addition of upgrades (that were previously paid for) and a wholesale rethink in terms of colour science are good things.
Sure, we'd love to have seen 4K/UHD 10-bit 4:2:2 recording internally, but with the inclusion of RAW output for free (not to mention Apple's recently announced ProRes RAW format coming to Atomos' external recorder range) you'll be able to acquire huge latitude files at a sensible bitrate, externally. So, even if Sony hasn't given you an efficient 10-bit codec internally, at least Atomos has (with its recorders) and you'll be able to make the most of that with the RAW output that is now included.
Don't think of the FS5 II as a brand new model; think of it as a director's cut of its predecessor, complete with deleted scenes.
Related articles