The new Sony FX9 takes inspiration from both the Venice and the FS7 to make what could be the new 'industry standard' workhorse
Kriss Hampton chats with Alister Chapman at IBC 2019 about the new Sony FX9
I know I'm guilty of saying this too often, but the industry loves a standard. The manufacturers might enjoy releasing a new product every year (or multiple iterations of the same model), but freelance camera operators, production professionals and rental companies prefer tools with longevity.
We've always been able to rely on Sony to produce models that quickly establish "industry standard" status, so it was no surprise that when they launched original FS7 five years ago at IBC 2014, it quickly became the go-to camera for a wide range of applications such a documentary, actuality, corporate and more. Sony's decision to take a Super 35mm sensor, combine it recording codecs capable of meeting EBU standards for UHD programming, and put this into a lightweight-yet-traditional shoulder-mount design at a low cost was a winner, and for years the FS7 remained the most rented camera in the UK.
It's "jack of all trades" spec also made it massively popular with freelancer owner-operators who could now turn their hand to practically any broadcast application a production could ask for, and moreover the FS7 pulled a fair few Canon Cinema EOS shooters to the Sony XAVC family of cameras due it natively shooting 4K 60P (the Canon competitor, the Canon C300 Mk 2, maxed out its 4K framerate at 30P). Other benefits awaiting ex-Canon users were the hugely adaptable E-mount system (Canon EF can't be adapted to PL) and the eventual plethora of B-cam options with the advent of the A7 series of mirrorless cameras.
So, here we are five years later, and five years is about the right time to renew a professional video camera. So how do you follow up a camera so comprehensive and "standard" as an FS7? Well, if you're Sony, it's by knowing which standards are sticking around and which ones are changing…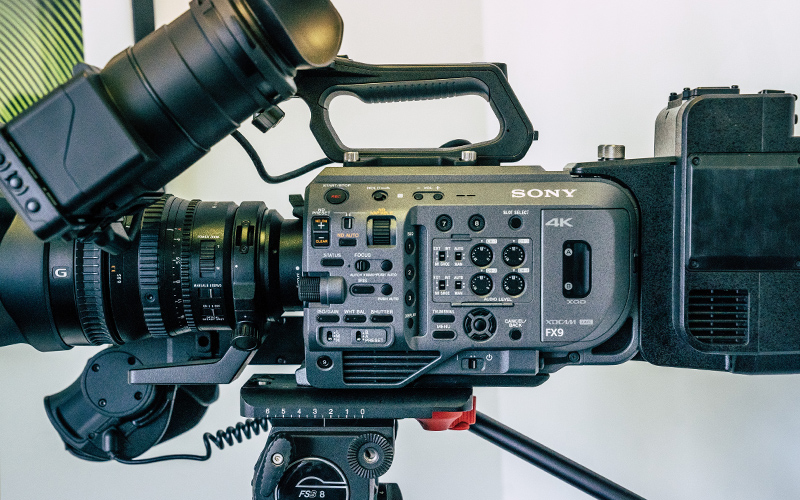 Evolution, not revolution
Sony has announced the FX9, the full-frame successor to the FS7/FS7 II. Using a 6K full-frame sensor the camera will record the same industry-standard 10 Bit 422 4K/UHD/HD XAVC files we're used to from the FS7 but using a brand new sensor, new colour science, dual native ISO, and all in a more robust body. Here are the most important features of the Sony FX9 you need to know about: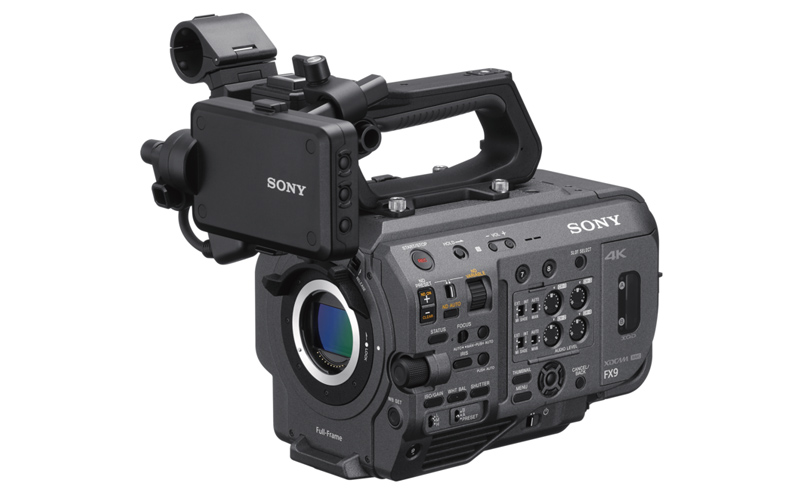 6K Sensor for a 4K output
Sony has created a whole new 19MP sensor for the FX9, measuring 18.8mm x 35.7mm - and can be referred to as a full-frame sensor with a 17:9 aspect ratio. This new 6K sensor promises to deliver a sumptuous 4K image in a variety of framerates.


New Cinetone Colour Science
The most common complaint about Sony camcorders, when compared to the competition from the likes of Panasonic and Canon, has been that the colours have looked too "video". Indeed, such was the feeling that Sony colours were inferior to other brands that the FS5 camcorder was re-released as the FS5 II with improved colour science. Well, that new colour science now has a name (S-Cinetone) and will hopefully be the "secret sauce" that takes the FS series from its "large-sensor everyman" status to one sharing more in common colour-wise with Canon and Panasonic.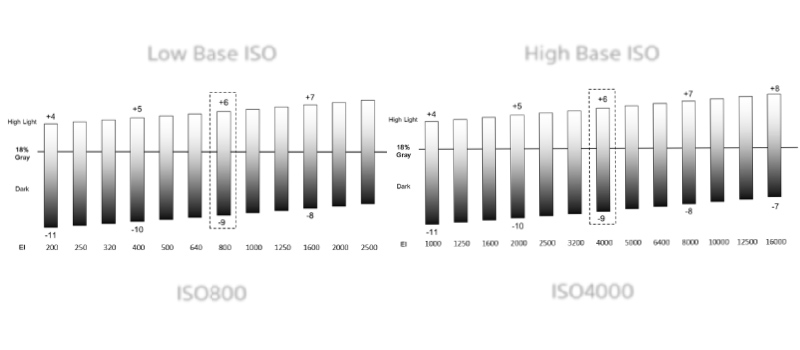 Dual Native ISO
For the first time in a Sony camera below the level of the flagship Venice, we see the implementation of Dual Native ISO. The Low Base ISO will be 800 and the High Base ISO will be 4000, both with a possible 15 stops of dynamic range. With 8 of those stops being above middle grey, we should expect some excellent highlight recovery and smooth roll-off from FX9 footage.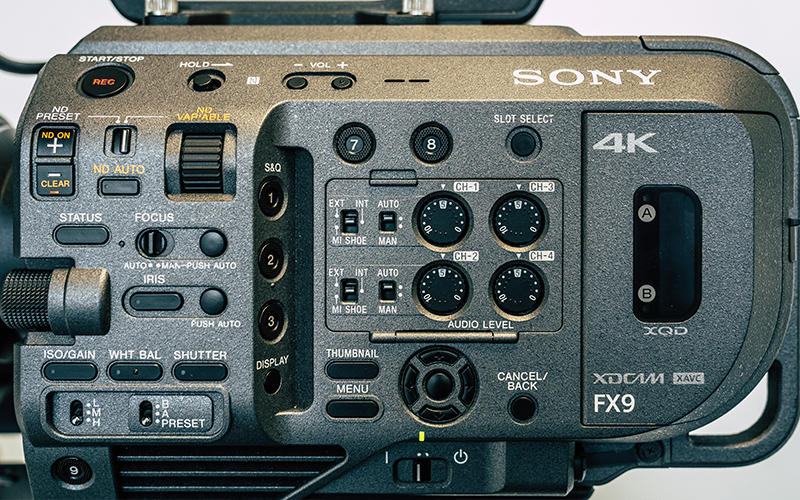 Updated body design
We've handled the FX9 and it felt a good kilo heavier than the FS7, and certainly more robust than its predecessor (the FS7 could frequently feel quite cheaply made and flimsy). The left side panel has been updated so the ND filters are now operated with a button rather than a nob, and a new selection wheel towards the front of the body makes navigation of the menu and on-the-fly setting adjustments much easier when using the camera on the shoulder.
Also, studio and multi-cam shooters rejoice: The FX9 has both Timecode and Genlock on-board the actual body, meaning you won't need a hefty extension unit to get these features – it's now standard.

The new XDCA-FX9
Speaking of extension units, Sony has made a whole new XDCA for the FX9. This acts in a very similar way to the original version in that it adds connectivity: You get an RJ-45 I/F Ethernet port, the ability to use Sony DWX slot-in audio, a V-lock plate and a D-tap output. The big news with this new unit is that it will output 16 Bit Raw – although there are currently no recorders that are capable of accepting this, so it'll be interesting to see if Atomos make something specifically for this.
Another thing to note is that the addition of the XDCA-FX9 will not allow you to shoot ProRes HD onto XQD cards like the FS7 combined with the XDCA-FS7 used to. This isn't a big loss as the FX9 actually has 12-G SDI outputs on-board the body, so you'll be able to send HD/UHD/4K to an Atomos recorder for ProRes recording as standard.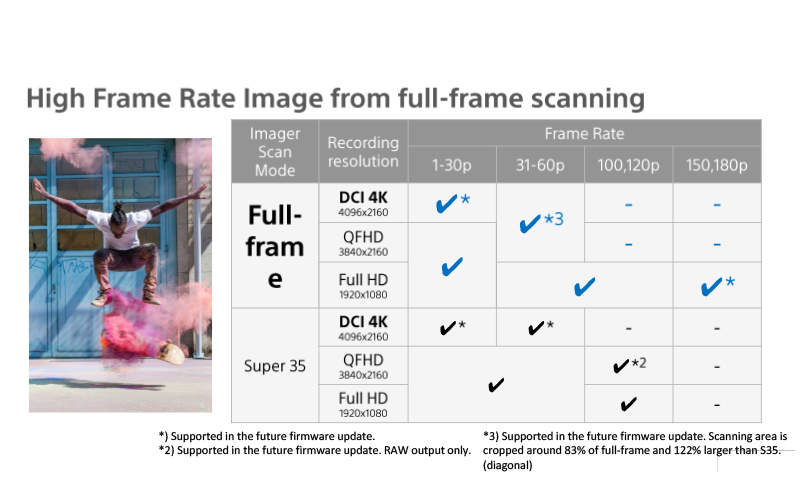 Resolutions and Framerates
I mentioned earlier that the formats recorded on the FX9 are mainly the same as the FS7. However, it's important to note it won't be shipping with every resolution/framerate combination active: Some will be made active in future firmware updates. The chart above gives you the break down of what the FX9 will ultimately be capable of, and the caveats beneath tell you when. The important takeaway is that the FX9 a) won't have 4K DCI resolution straight out of the box and b) there aren't any anamorphic settings. That first issue will be dealt with by a firmware update but the second isn't clear: I for one hope that Sony does add some anamorphic features in the future.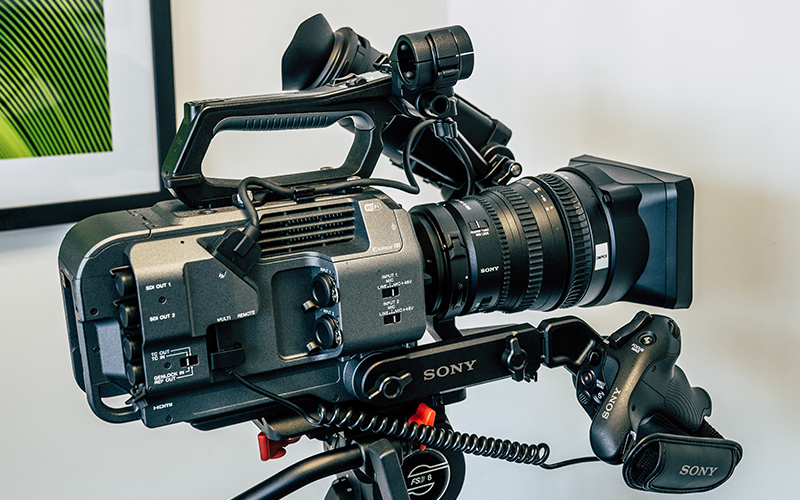 Summary
It was always going to be difficult to follow a camera as successful as the FS7 series, especially as there is a case that it doesn't really need replacing as it still ticks most of the boxes that modern productions need. However, in perfect Sony style, the FX9 is a sensible and considered upgrade: It keeps most of the features and specs of the industry-standard FS7 whilst adding the next standard in large-sensor acquisition, and improving the colour science. For a new workhorse camera aimed at freelance camera people, production companies and rental houses, the FX9 might just be the next industry standard.

If you'd like to discuss your shooting requirements further please contact the Pro Video team by emailing [email protected].


About the Author
Stuart Dennis heads up professional video here at Wex. He has been dealing with the kit requirements of professional filmmakers, camera operators and production companies for 14 years. Find him on Twitter? @Stuart_Dennis