Storytelling with the S series – Lumix on Location in Japan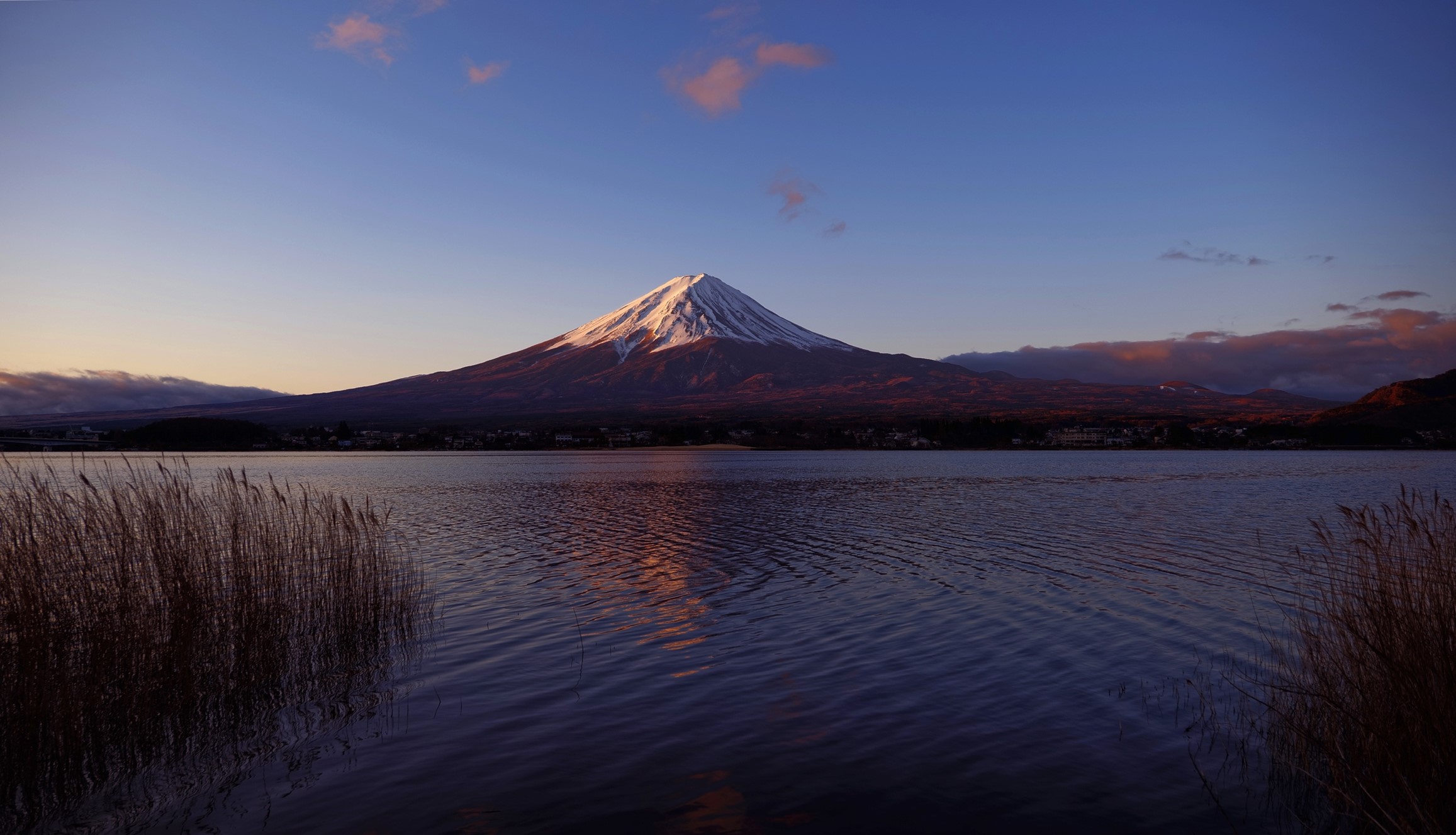 Recently I was given the privilege of being sent out to the beautiful country of Japan by Panasonic Lumix, to shoot and direct a film about reconnecting with nature using the Lumix S1H.
For me, being able to use new technology to capture stories that inspire and connect others with the world around them is my passion and purpose in life. The premise of this film is exactly that – finding your purpose in life, or as the Japanese say, ikigai. Humans have always been a part of and connected with nature – but technology and rapid population growth, fueling isolation, is changing that. In Tokyo, a city of over 38 million people, how can people reconnect with nature?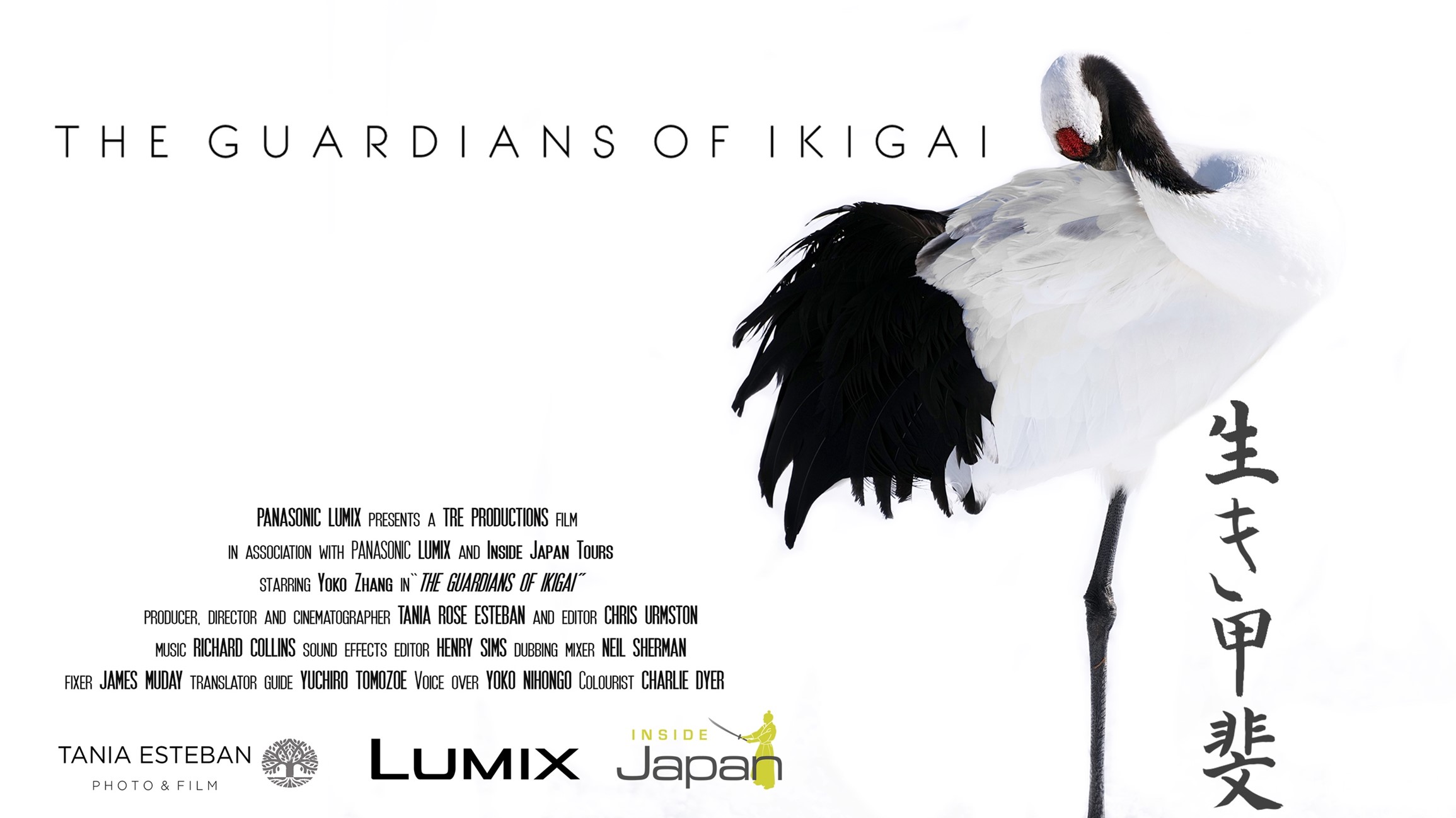 First, they must learn to connect with themselves. By finding your ikigai – a reason to get up in the morning – this realisation and way of life can bring more than just personal happiness, but allow people to reconnect with nature.
People and nature have grown closer together this way. In Buddhist and Shinto philosophy, nature is an essential part of life. All around this beautiful country are signs of the natural world and its importance in modern day Japan – a juxtaposition of modern and traditional ways. Tai chi is just one of the practices that allow this flow to be felt – where both mind and soul are aligned with nature.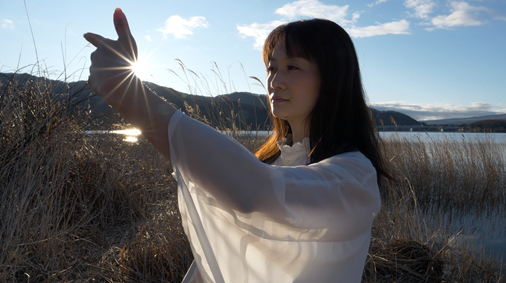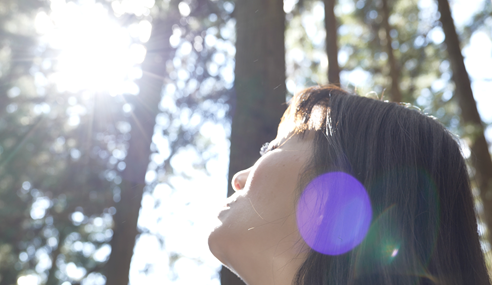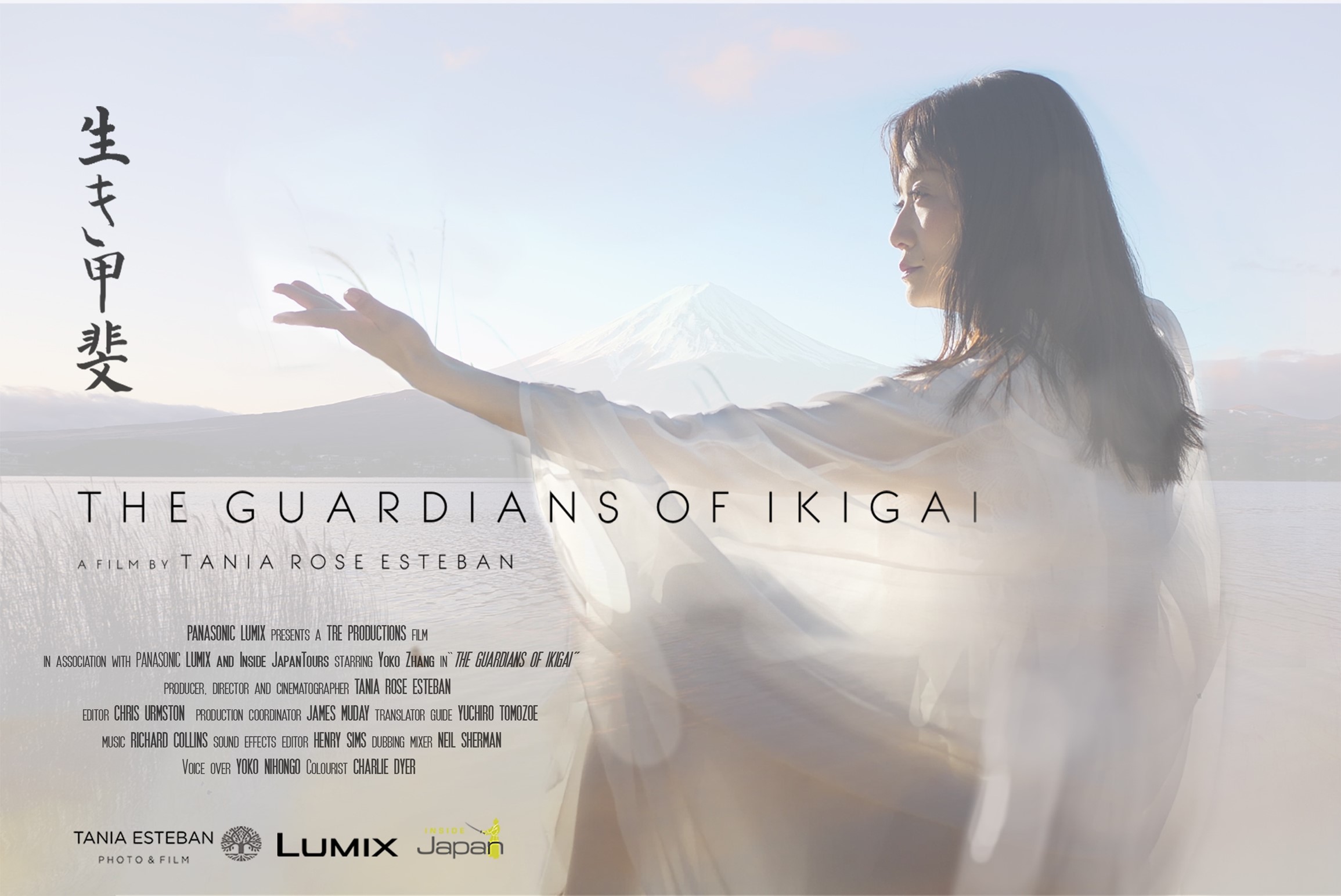 It was really exciting to work with Panasonic on this film because the new range of Lumix S-series cameras and L-mount lenses that recently came out meant that a portable, high quality full-frame camera could be used to capture this story I was keen to tell.
What the new S series afforded me was the ability to shoot stunning C4K/6K high-resolution videos, with incredible colour detail and a range of frame rates. With a suite of lenses that have opened up the creative possibilities, I was able to use both long lenses and primes for filming the incredible wildlife and people of this great country.
I've always been fascinated by Japan, a country of juxtapositions, where ancient meets modern. With the Olympics set to kick off during the 2020 summer in Tokyo it was also the perfect opportunity to showcase a non-competitive martial art form that often goes unnoticed because of its quiet, unassuming nature. The mental and physical health benefits that Tai chi offers have been noted for hundreds of years. This, paired with the incredible courtship dance of Japan's ultimate symbol of longevity, the red-crowned cranes, promised to be the ideal characters to contrast against the modernity seen across Tokyo.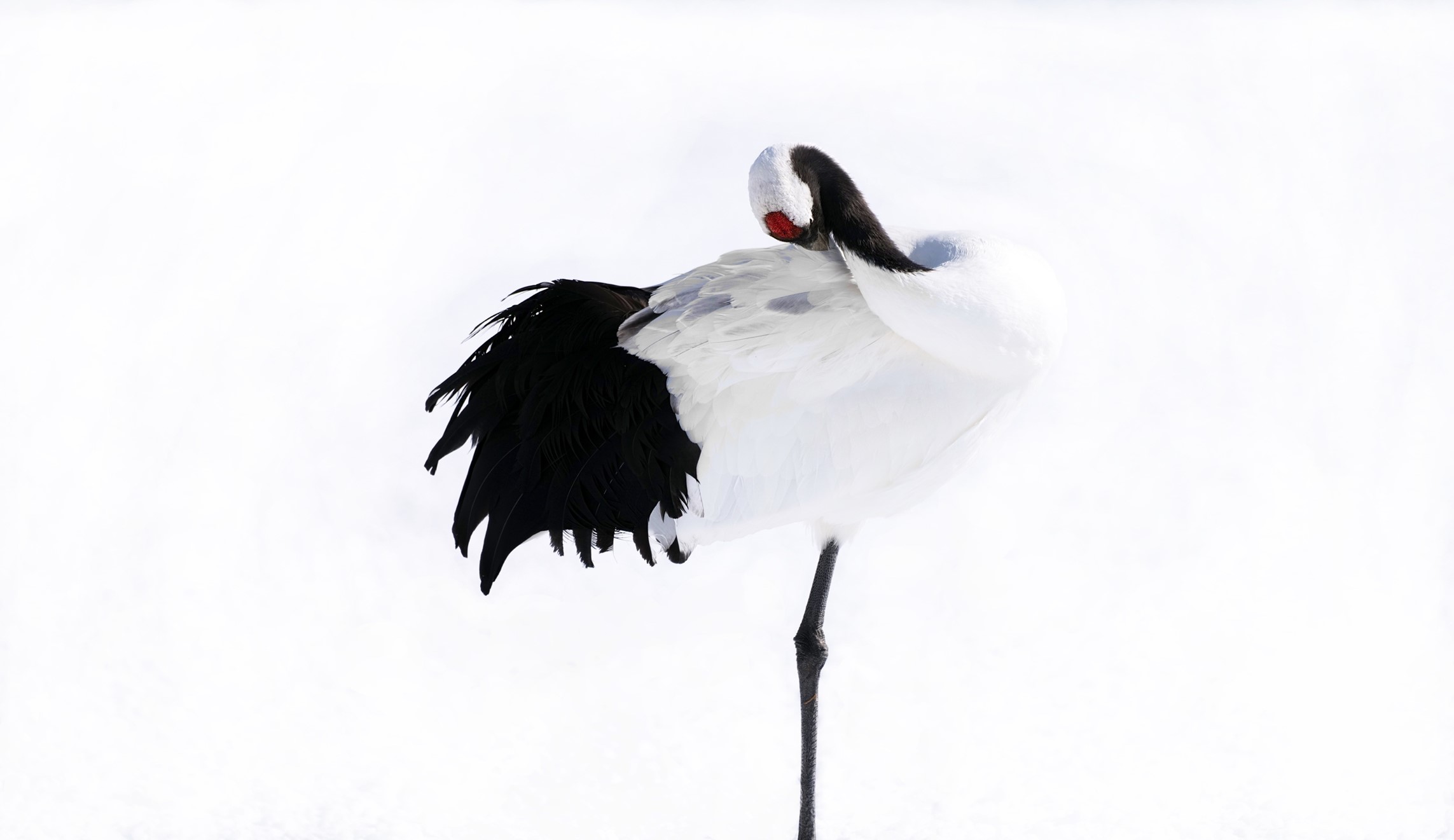 Then, of course, COVID-19 hit. The world was put on hold. I was in Japan at the time in February where it was still seen as no more dangerous than the flu, and it was only when I landed back at Heathrow and was asked to quarantine that I realised how very lucky I had been to have been able to go out to film and return without this dreadful virus.
I had only been back in the UK for a day on the March 4th and was told by my company that I had to self-isolate – then an unfamiliar term, and the very first hints of what quarantining was like. Nobody was quite sure what to do with me. All that was advised by our government at the time was that anyone flying in from several Asian countries had to isolate, though this would shortly apply to everyone with the official announcement of lockdown on March 16th, when the world stood still.
It was a strange feeling, knowing how lucky I had been travelling throughout Japan – unequipped with the knowledge we have now about this most unforgiving of viruses that has taken the lives of more than four million people globally to date. Our lives would be transformed into ones of Zoom meetings, online food shopping, mask-wearing, home videos, Netflix binge-watching sessions, Joe Wicks workouts, daily COVID reports, no travel, no social contact, and the terrible death toll statistics. The fear of the unknown as the world attempted to navigate this invisible common enemy.
For some it meant utter despair as they saw their loved ones suffer and slip away (my heart goes out to them), for others it meant redundancies and cutbacks. For some, it came as a time of much needed respite from the craziness of our modern societies, some solace as the world entered a new age of the 'anthropause'.
Again, I was one of the lucky ones, as my commute to work and late evenings allowed me the time to work on the film in post-production (with an absolutely amazing team of editors, composers and sound designers). I've spent the year dipping in and out of this short project alongside my main work on a BBC series. The release of this film had to be put on hold due to the outbreak, but it also gave me the opportunity to really focus on the edit and work with a very talented team to bring the film to life.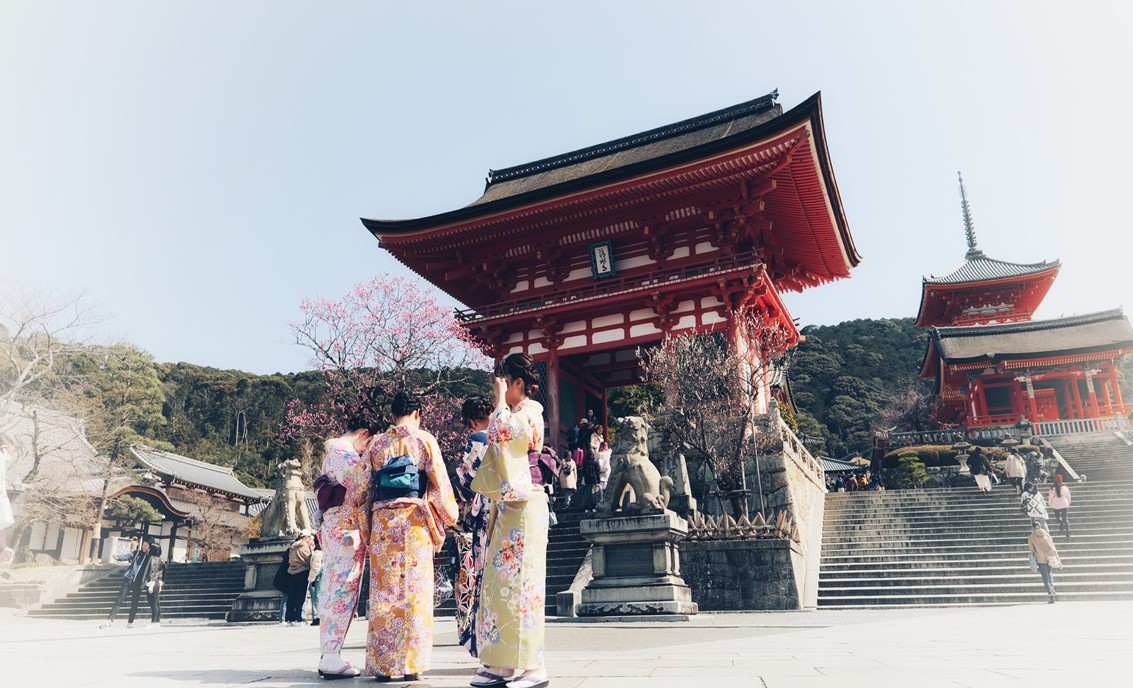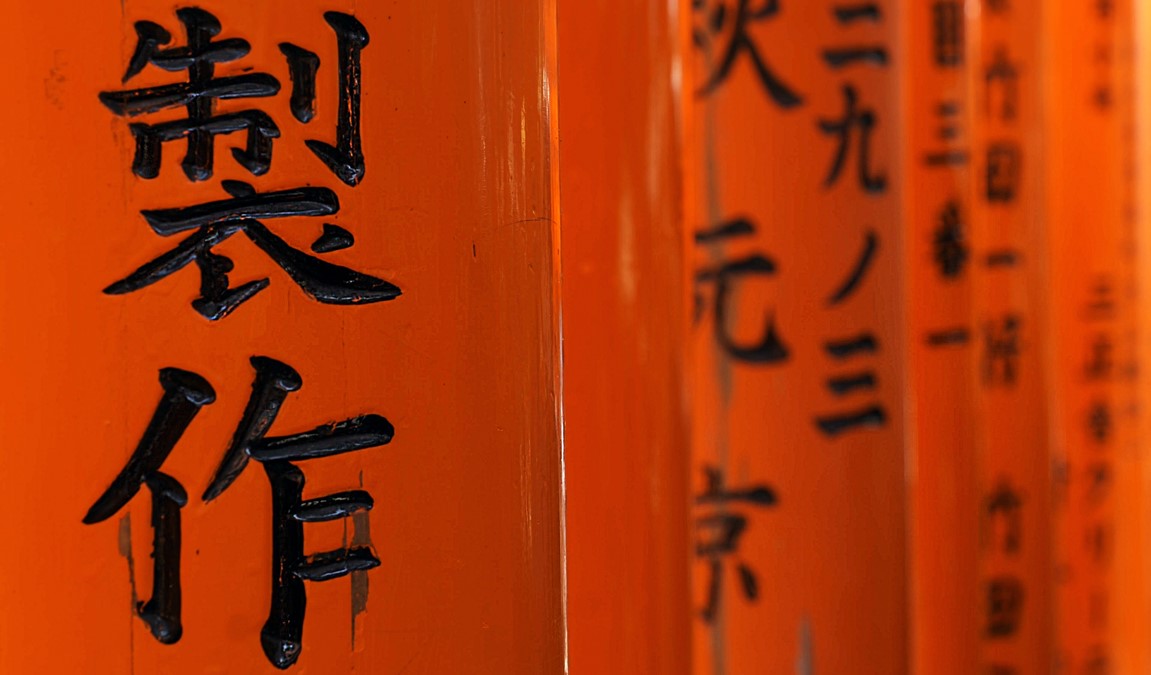 Tokyo is also the home of Panasonic! Now over 100 years old, the company was founded in 1918 by Matsushita Konosuke, then 23 years old, to manufacture and market the electric lamp sockets and plugs he designed. It then rapidly expanded to produce a variety of electronic goods including televisions, radios, and eventually cameras. This came much later on after the company changed its name from Matushita to Panasonic, and during the 2000s began manufacturing digital cameras under the Lumix name.
They have been key players in broadcast television production since the 80s (especially in my line of work in natural history), with entire blue chip landmark series principally being shot on the original Varicam line. The robustness and reliability of the Varicam AJ-HDC27 made it ideal for remote and difficult areas to film some of the most extraordinary, never-before-seen images of wild animals. Features included slow motion, 24p playback/720p resolution and a range of frame rates to suit particular animal actions and behaviours, and capture different species that moved at different paces.
This set the standard for natural history, and a style that still persists to this day. Now the G and S series give anyone the ability to shoot their own wildlife films at a fraction of the cost. The high frame rates allow users to create drama and tension in their shots, as well as the incredible 4K/6K resolutions, and playback in the field is now easier than ever. We've come a long way since DV cams; now, anyone with an eye and the ability to tell a story can create their own epic sequences to share with audiences. Never has content creation been so accessible and exciting to a truly global consumer audience before!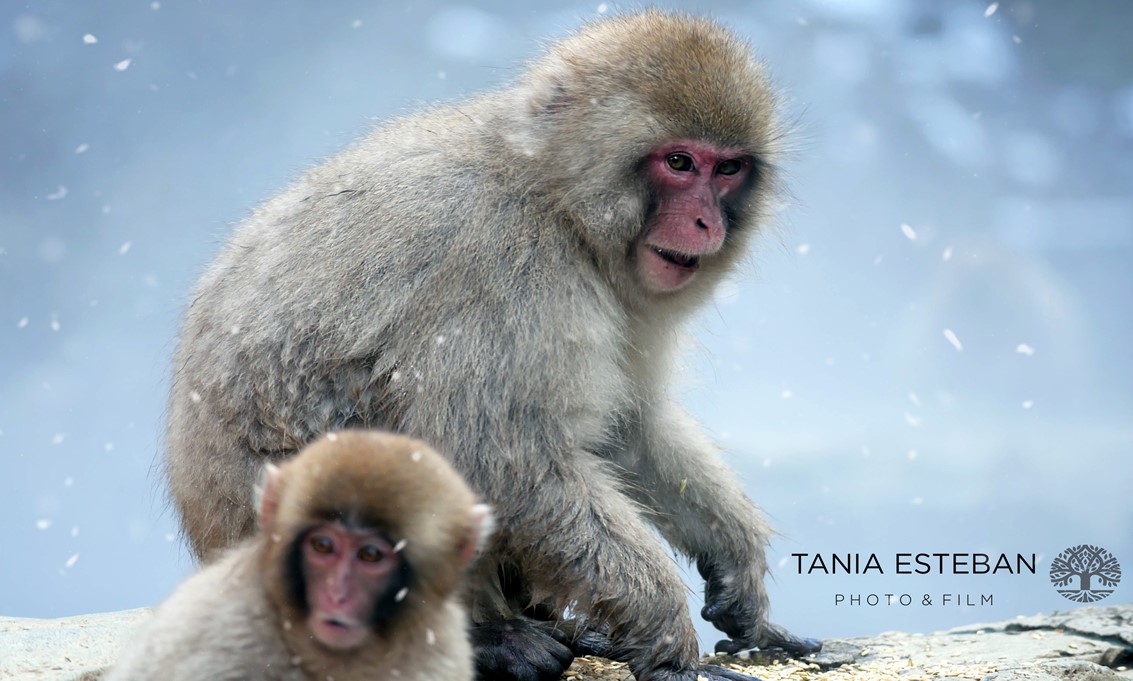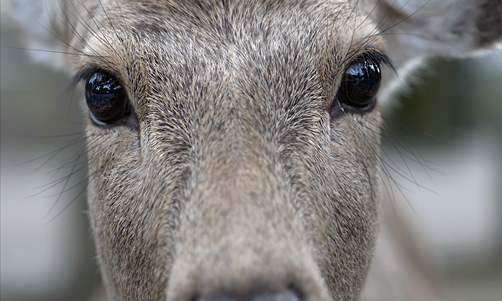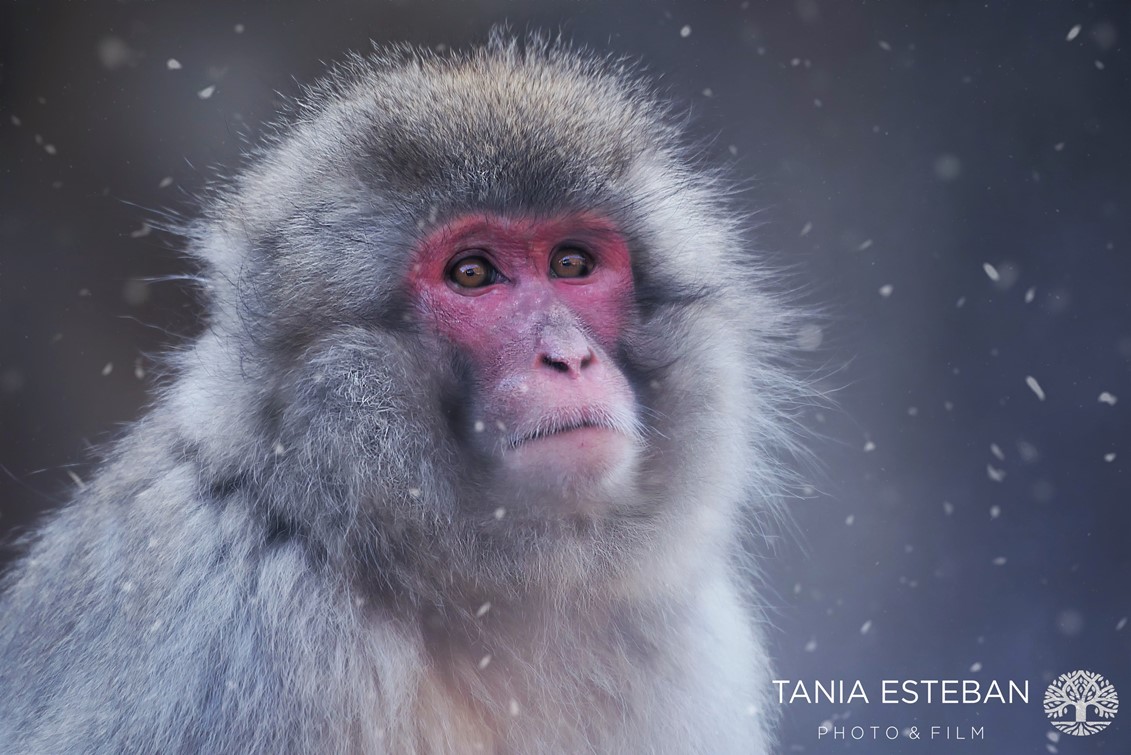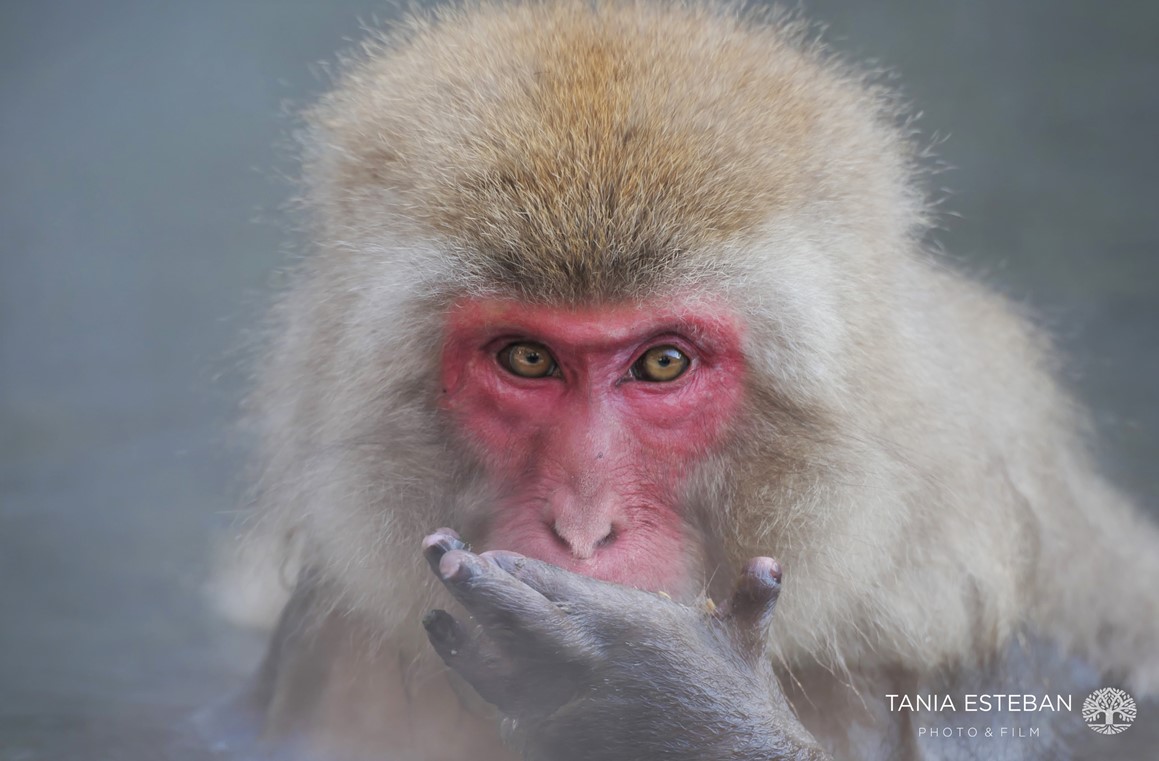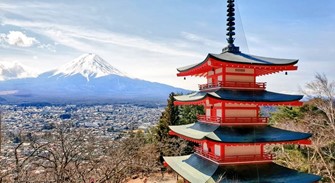 And of course none of this would be possible without the right equipment. The ease of use and extraordinary functionality of the S series made this so much more possible. It's already got Netflix's blessing, which certainly gives me confidence of being able to shoot cinema-quality footage for a fraction of the price (and size). Here I will run through the S1H's specs, what gear I used for the film, and what makes this camera the ideal body to film both wildlife and humans when paired with a range of lenses and gimbal/tripod options.
Resolution / sensor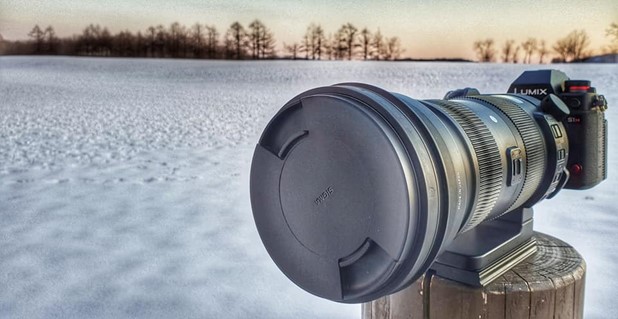 The S1H has a dual-ISO, 24.2-megapixel full-frame sensor that lets you shoot 60 fps 4K using a cropped Super 35 sensor size, as well as uncropped 6K video (5,888 x 3,312) at 24fps. All of this, you can hold this in the palm of your hand.
If you are familiar with the kind of behind-the-scenes 10-minute short usually seen at the end of natural history productions, you'll know that lugging large cameras that weigh in the region of 3.5 to 5kg, plus the glass (another 6.6kg) and the heavy-duty tripod legs (15kg) can be back-breaking work. When you're shooting solo or with a relatively small crew, compactness is key, but there is also no need to compromise on quality.
This is an absolute beast of a camera in terms of functionality, and is the world's first full-frame mirrorless camera that offers DCI 4K 60fps internally in 8-bit, 5.9K at 30fps (16:9) and 4K 60p 10-bit. If you're someone serious about their videography, you're exactly who this camera is aimed at – professional cinematographers who want the best out of a full-frame body. It shoots 6K at 30fps (3:2), and for anamorphic users, a 4:3 mode is also available (but I won't be going into this as I've been principally shooting FF or S35).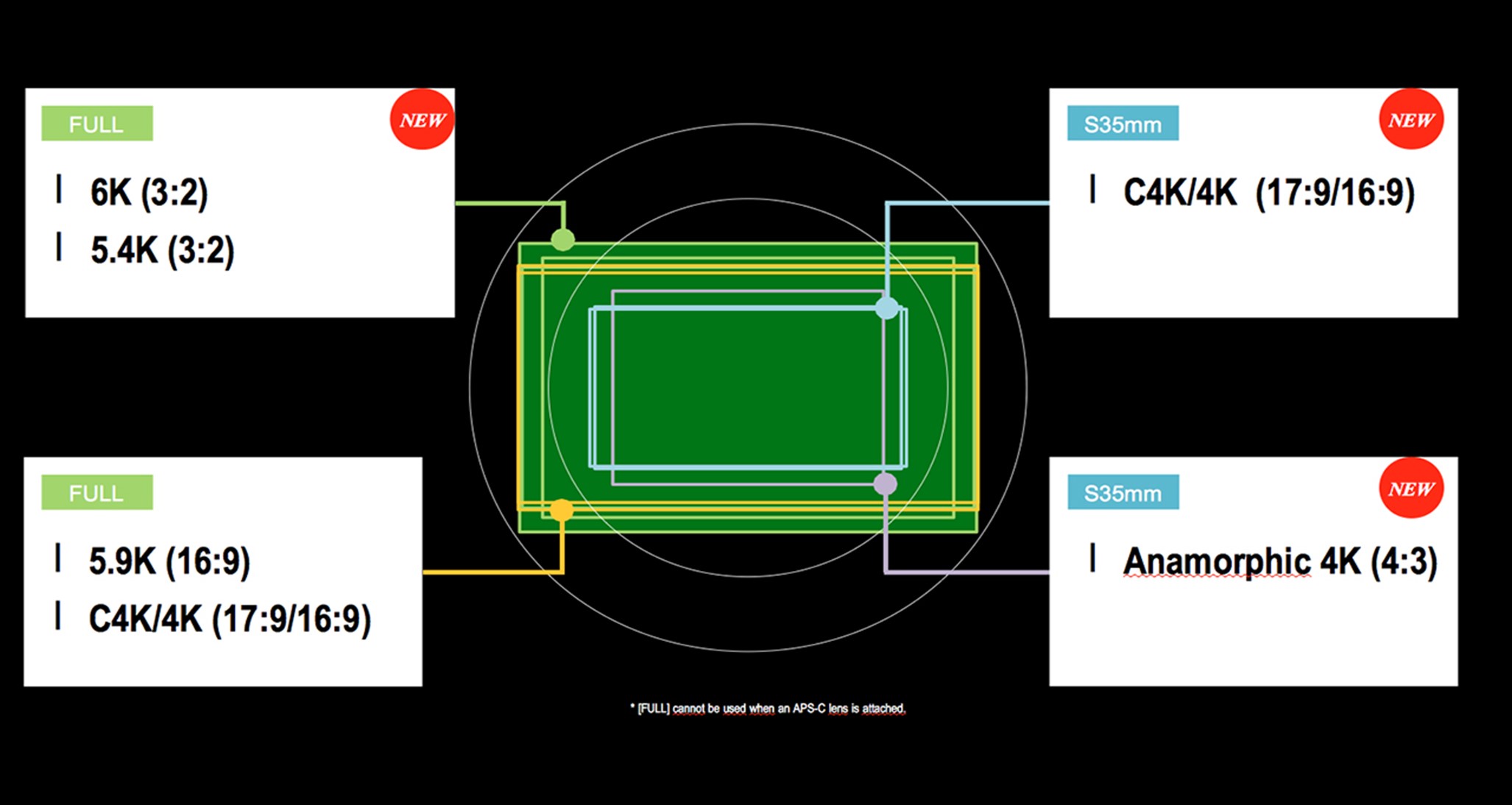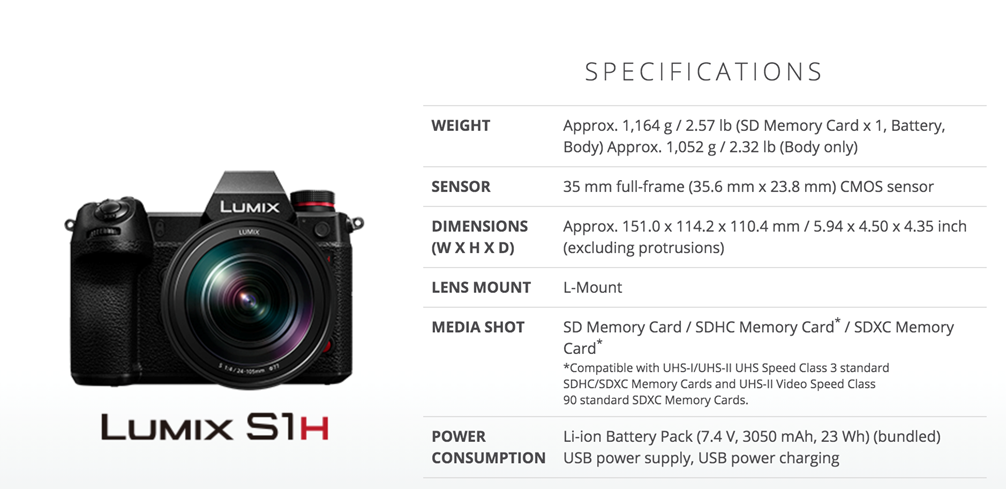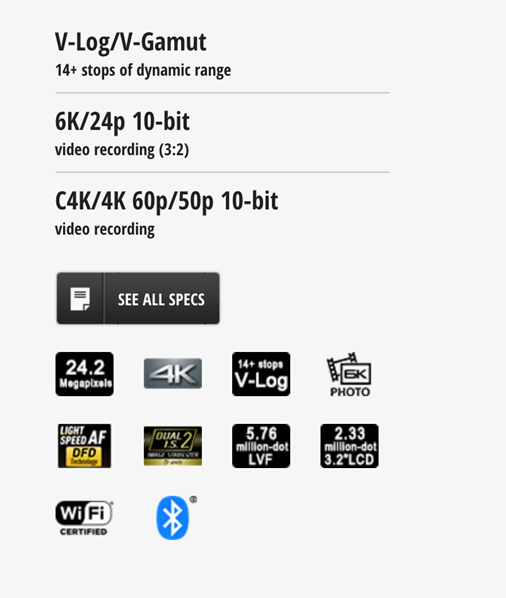 Shooting formats/recording modes
I went out in February 2020, when the greatly anticipated ProRes RAW update wasn't yet available. So I didn't use this brilliant option. But the onboard options offered an abundance of choices when it came to resolutions and frame rates to suit my needs for any given sequence. I have since used the Atomos V recorder with the S1H to shoot ProRes RAW HQ codecs, and was very impressed by the clarity and scope with which I could grade within Premiere Pro. The really nice thing is that you can add your favourite codecs to your 'My List' option tab, and access them on the main screen with ease as and when you need them.
You have a range of recording modes with a range of bit rates to give you that Netflix requirement; options include HDR in the form of HLG, Cinelike Gamma, V Log (which comes in the Varicam range, and is what I shot the film on) and now of course the much-awaited RAW update. This was the number-one thing on most shooters' wish-lists, especially for the serious indie cinematographers wanting more control in post, including myself.
If Log isn't your thing however (and you're limited on card space) all of the video resolutions have 10-bit colour, which does give you a lot of flexibility when you come to your colour grade (with 4:2:0 colour gamut for 5.9K and 6K selections). Drop down to 4K if you want a little extra chroma info in your grade later (4:2:2 10-bit).
Lenses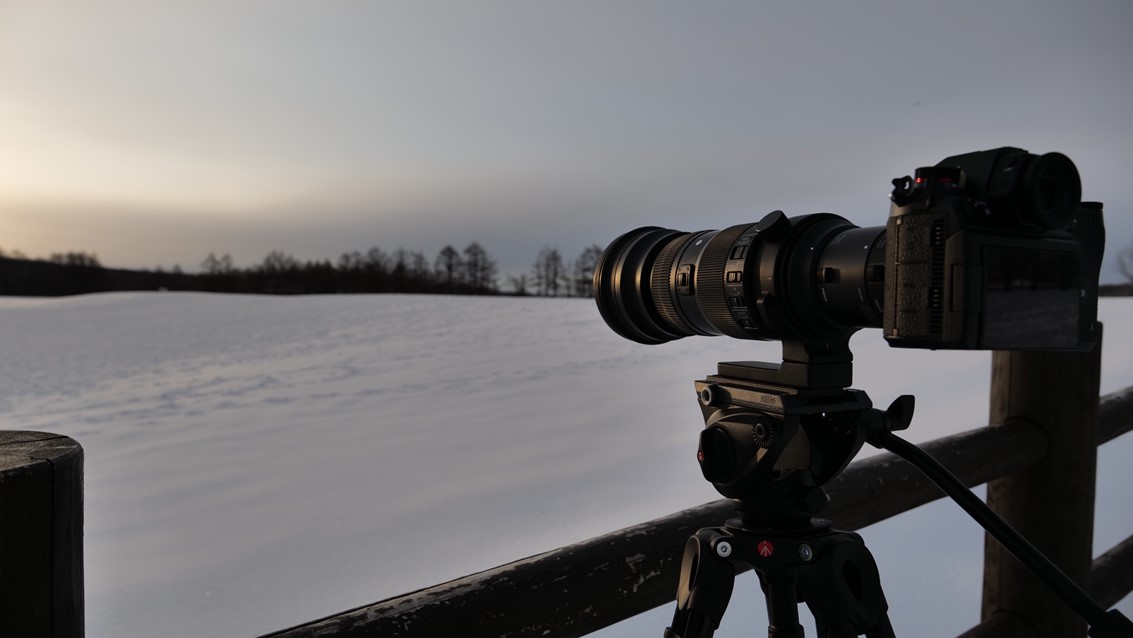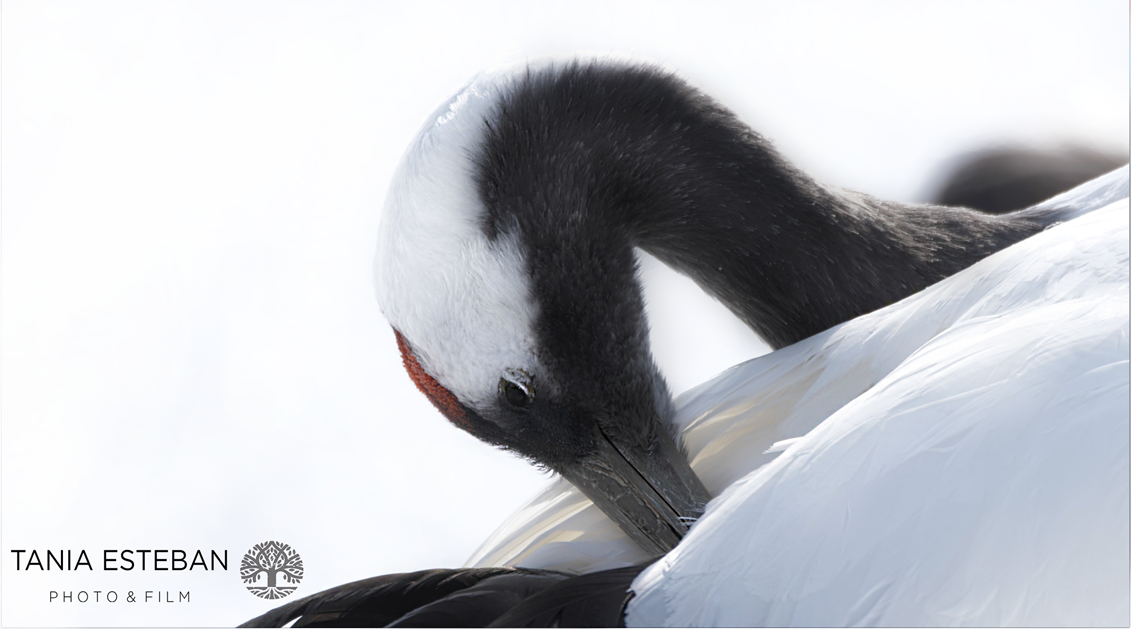 For wildlife I opted for the 150-600mm F5-6.3 DG OS HSM Contemporary Sigma, which when paired with the 2x extender, gave me more than enough reach to fill my frame with the beautiful feathers and red crowns of the cranes during their courtship dance. There is of course the notorious 'Sigmonster' 300-800mm, which is a very good lens but hard to take with you on internal flights (in hand luggage).
I would recommend sticking with the 1.4x extender though, and not going beyond 500mm if possible; it can sometimes cause your image to be on the soft side, and makes it very easy to translate your excited heart palpitations into wobbles nobody wants.
Get down low to the eye level of your subject as well. These cranes are quite tall for a bird (1.50m!), so I was on a slope with my legs low. You do have the option of using anamorphic glass, but I've not delved into this yet as I work on the longer end of the lens spectrum for wildlife. I certainly look forward to trying it out!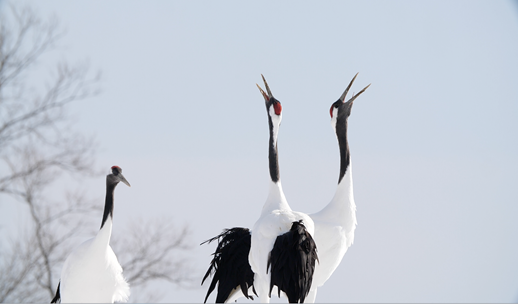 For my Tokyo and tai chi scenes – I was VERY excited to use a suite of special L-mount Sigma Art prime lenses –the very definition of elegance and high quality. SIGMA announced 11 new prime L-Mount lenses for their popular Art series back in 2019, as well as the MC-21 mount converter, which enables using the native SA mount lenses on the S1H/L Mount camera bodies (in this case of my 150-600mm, I needed a Sigma EF mount for use on the S1H).
The huge advantage of L-mount glass is that you have fully compatible AFC (continuous autofocus mode) which can be handy when you're working on a gimbal, and the AF is obviously much faster than non-native lenses. One of my favourites was the f1.8 wide angle lens, the Sigma 14mm F1.8 Art. When you're in a country like Japan, you want to do justice to those ridiculously picturesque landscapes straight from Oscar-nominated films like Spirited Away. You really do want to use the full sensor to capture as much crisp detail as possible.
These art primes really shone in the dark too. A street photographer's dream combination of dual native ISO 6K camera body and wide, sharp primes brought the Tokyo city scenes to life.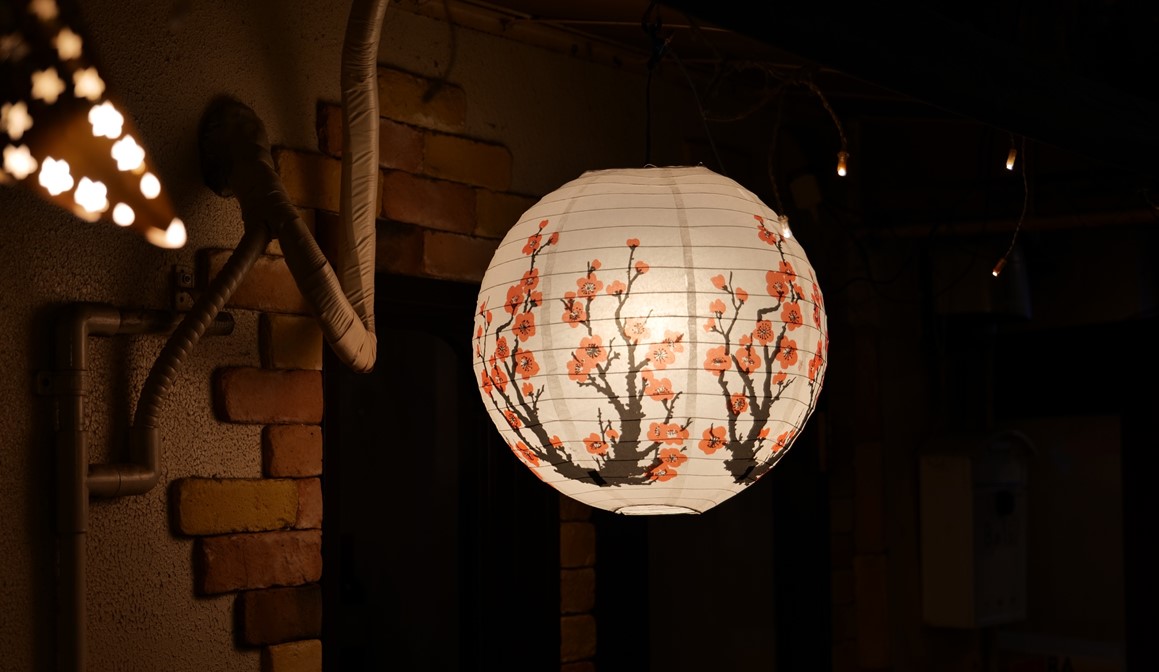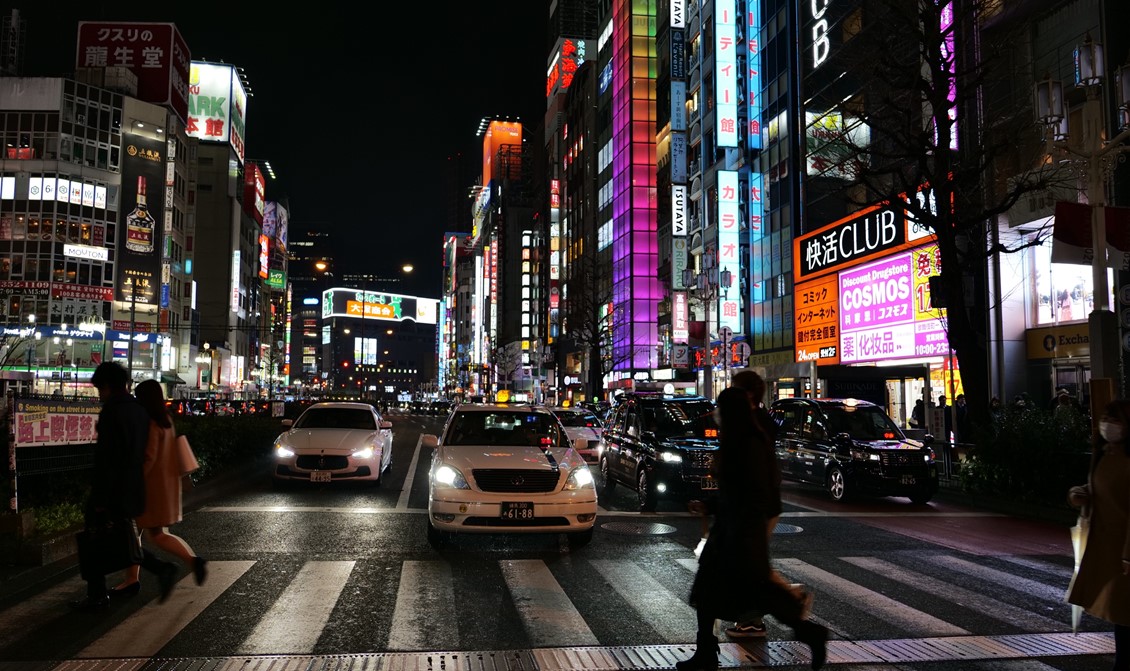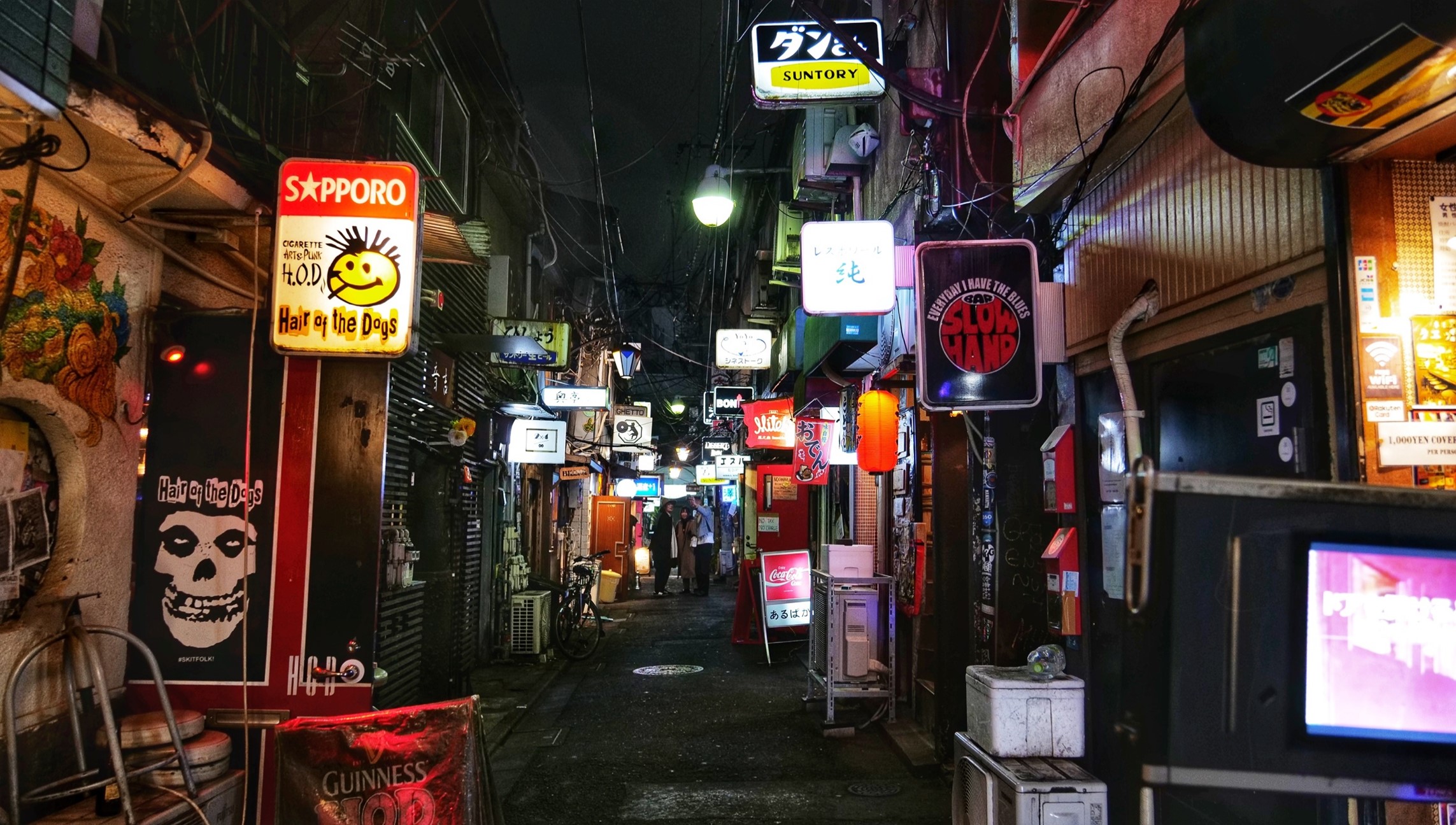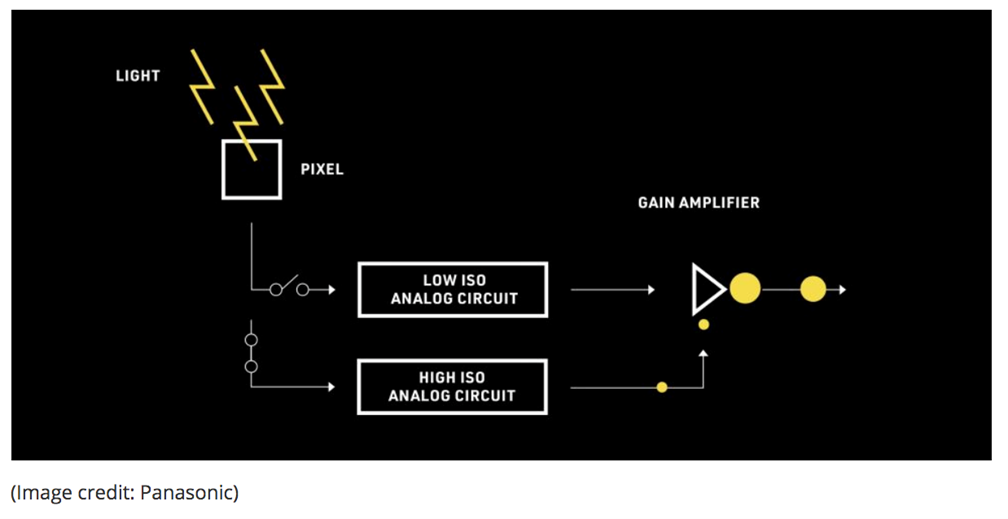 This is something that a lot of people have been interested in testing. Panasonic famously wowed a lot of competitors with its high-end camera, the VariCam V35 – which boasts its dual native ISO technology, revolutionary in the field of wildlife filmmaking at the time.
And now this incredible technology is also available in the GH5s and S1H. For me, when I'm shooting in low -light situations, such as a forest, or when animals are only active during unspeakably early hours of the morning, dual native ISO comes into its own. When I can't always use shallow lenses, often it's the CN20 with a minimum aperture of T5 or a Cabrio 85-300mm at f2.9. Using this technology certainly has its benefits in terms of capturing cleaner images.
Naturally, in the 'wild', it is almost impossible to be able to take lights with you (unless during an in situ macro shoot), and so the S1H can provide shooters with a solution here. When I was filming at night in the beautiful grounds and meditation rooms of the Erin-ji temple, all I had were a few backlights and candles to illuminate the monks as they began their sacred meditation ceremony. Shooting with the S1H and the Sigma art primes (including the 50mm f1.4), I was able to capture incredibly detailed and natural-looking images that encapsulated the mood and sacred nature of the practice.
Simply 'switching on' the lights would have not only ruined the magic of the moment, but blown out the highlights with such a wide lens. Being able to shoot really wide, getting that shallow depth of field and enough light to film this moment, was one of the highlights of the trip. Moments like this require the right kit, and the S1H certainly provided me with all that I needed for that – small, unobtrusive in size, and with powerful pixels.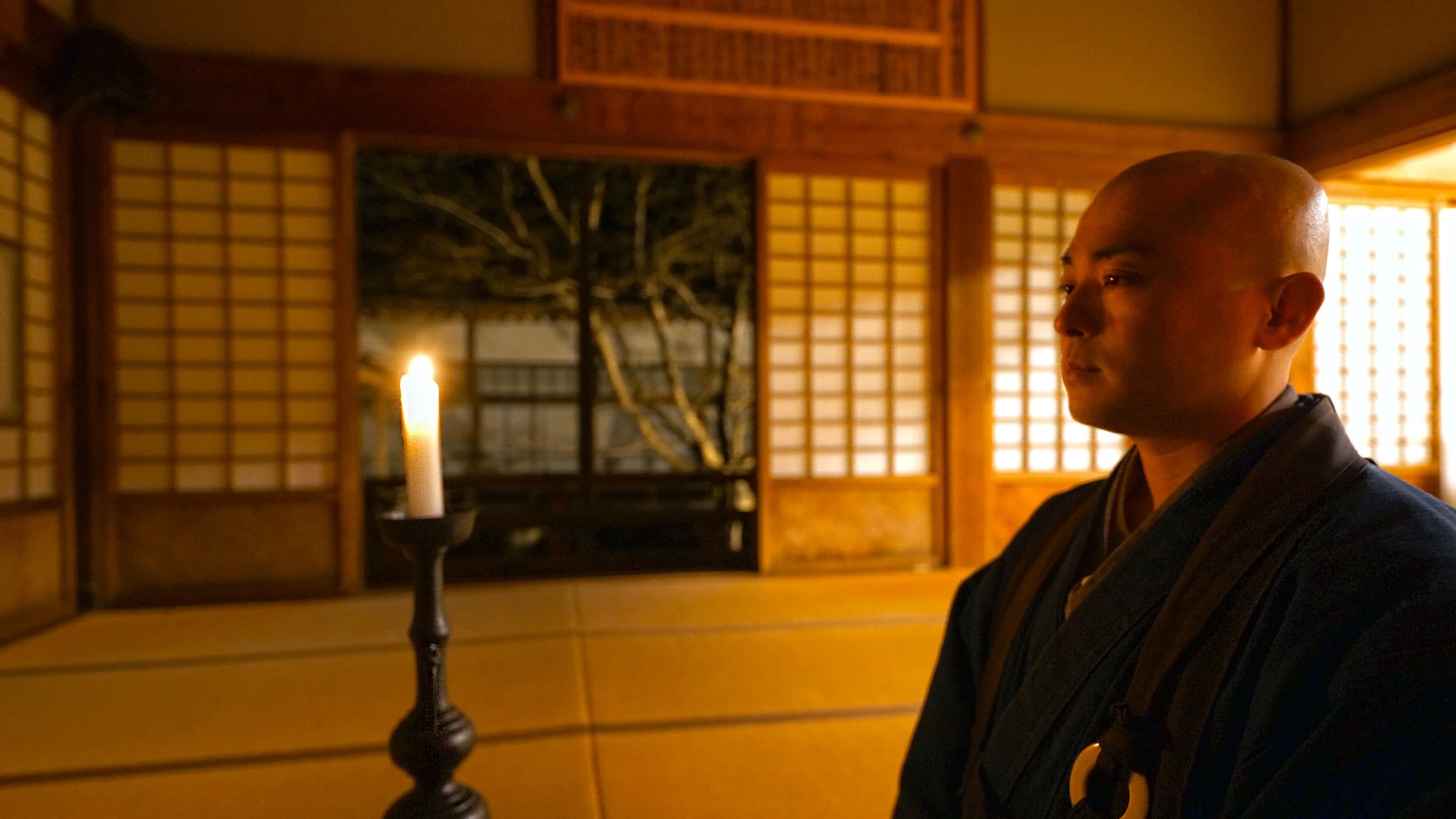 I also shot in very dark rooms with mobile light shows – and again the 14+ stops of dynamic range and sensitivity of the sensor allowed me to capture crisp, near noiseless images (with the caveat that nothing is ever truly noiseless, even within the dual native ISO realm!). This helped me to tell this story of people learning to reconnect with the natural world.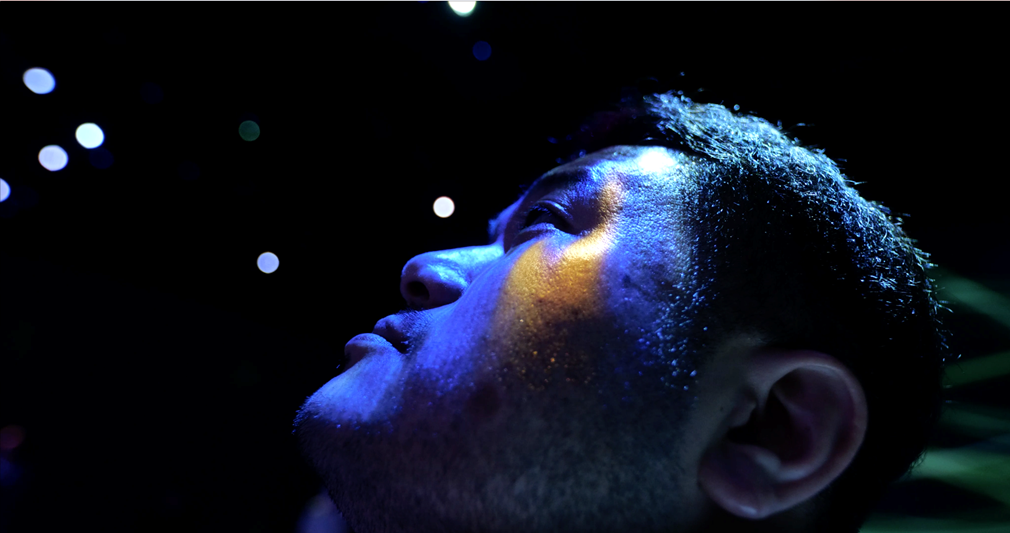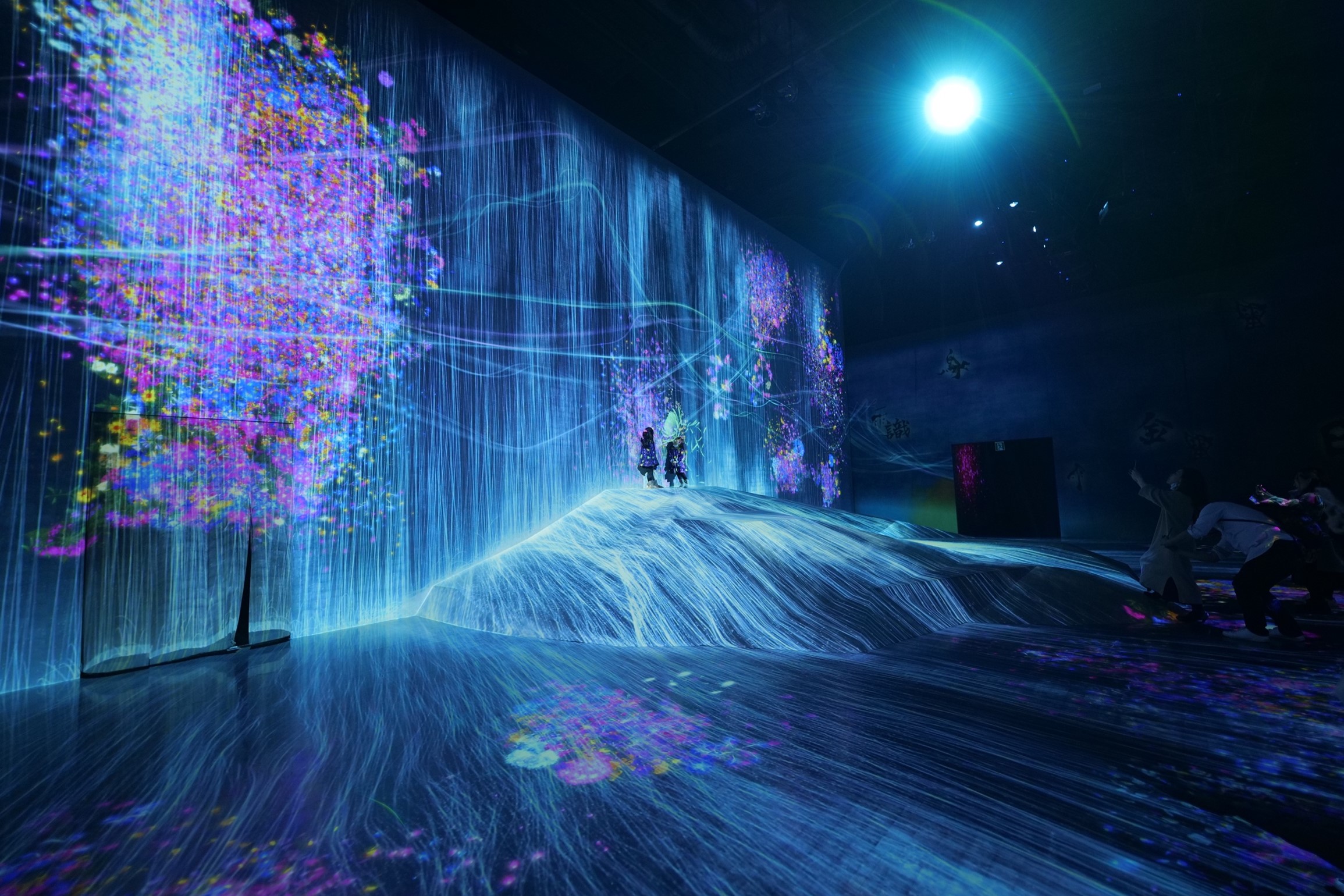 And speaking of pixels, the S1H has 5.9K res at 4:2:2 10-bit internal recording for all your colour-grading needs. It packs a whole host of professional features, including V-Log just like the Varicam models, as well as waveforms, vectorscopes, peaking, zebras, LUT support, punch-in zoom monitoring, time code in/out, shutter angle adjustment, 4K time lapse, audio level monitoring and lots more.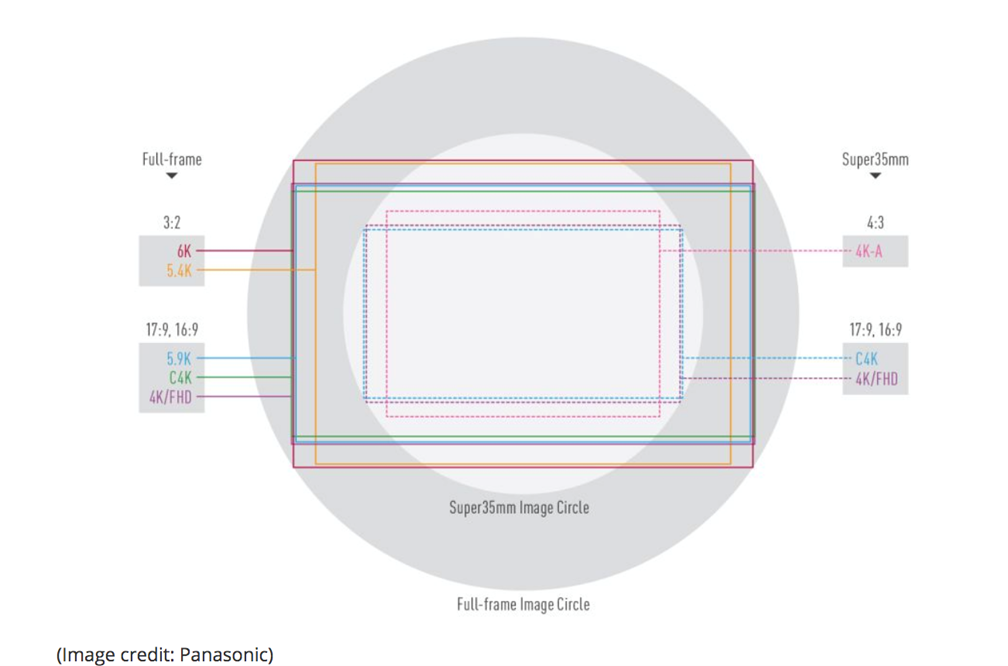 Frame rates – crank it!
As a wildlife filmmaker, it's imperative that I use a range of frame rates to slow down or speed up the particular behaviours of an animal, to emphasise the drama in a particular sequence, or to reveal animal movements the human eye can't perceive. All of this is achievable with the S1H!
For the cranes and snow monkeys I decided to shoot at 4K 60p to emphasize the grace and beauty of these animals while they were dancing, and 30fps at 5.9K when they were walking and feeding. Equally, when sitting in the -17° C cold at 4AM to film some of the crane wides and their dancing in the snowstorms, shooting full frame at 25fps meant that I could get the sharpest image possible.
The purpose for shooting off speed is to add to a particular effect or emphasize a key element of the story. When a behavior isn't visible to the naked eye, higher frame rates are usually used in natural history in order to show audiences this unique perspective. Stylistically going slightly off speed (at 30/60/90fps) can create suspense and add drama to a particular point in a story, which all enhances the filmic grammar of your narrative. Again, it depends on what mode or frequency you shoot at (PAL or NSTC) and how much chroma data you want to go for. Always thinking about your post-production workflow before a shoot will save you a lot of headaches with your editor.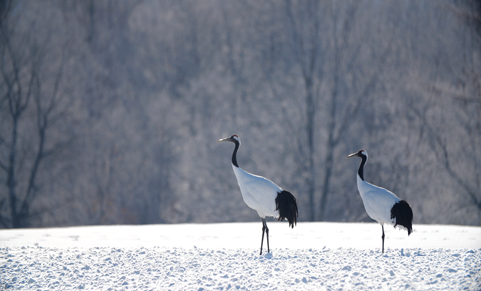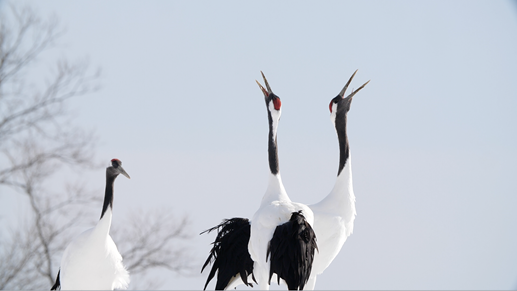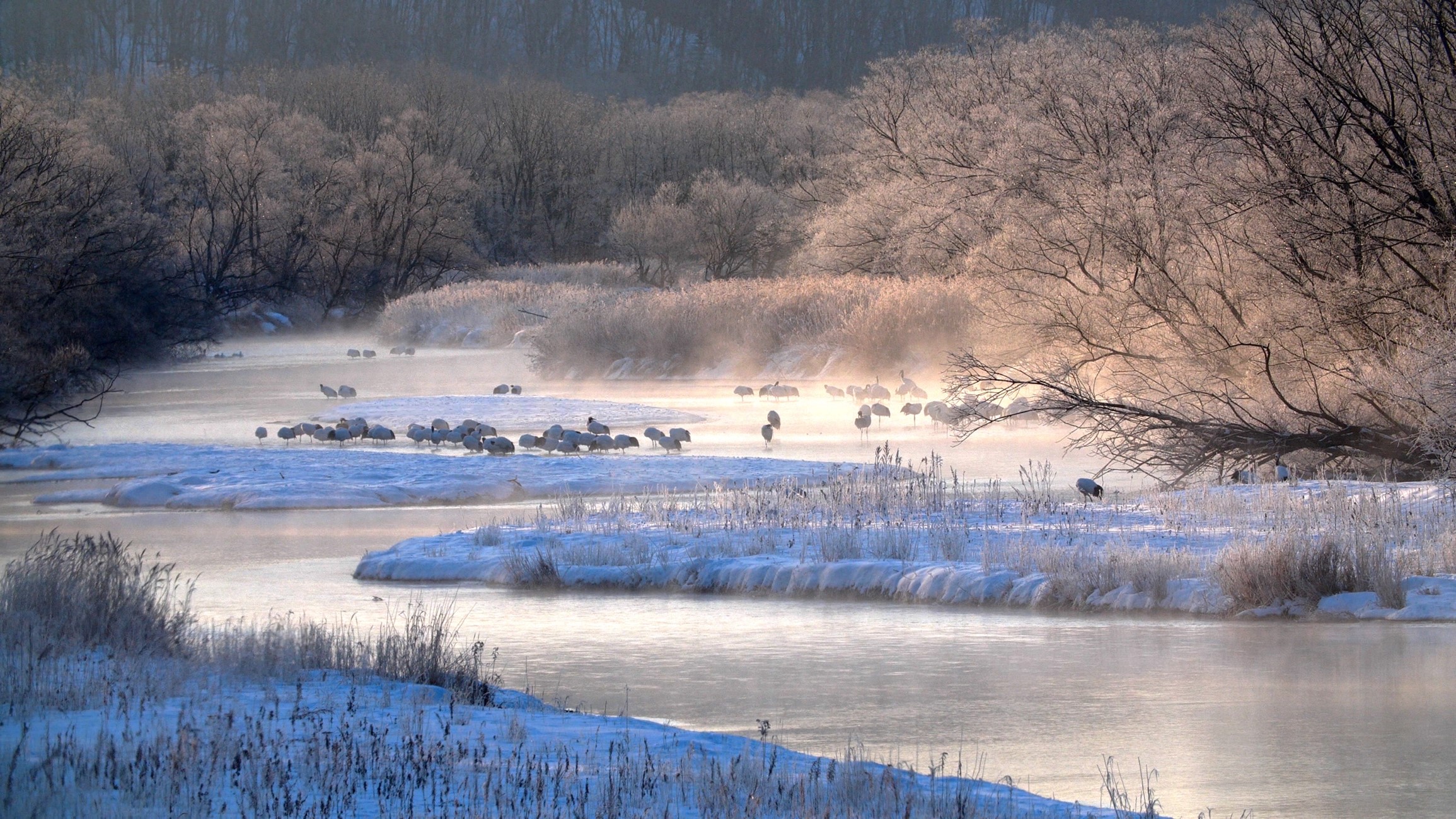 Equally, if you're wanting to speed up your images to create a timelapse, you have the ability to do this internally on the S1H, and the options within the menu allow you to shoot at custom fixed intervals (note you need a V90 card for this). In Tokyo's infamous neon light district – Shinjuku – I wanted to capture the sense of time passing in one of the world's busiest metropolises, and show the incredible natural light show.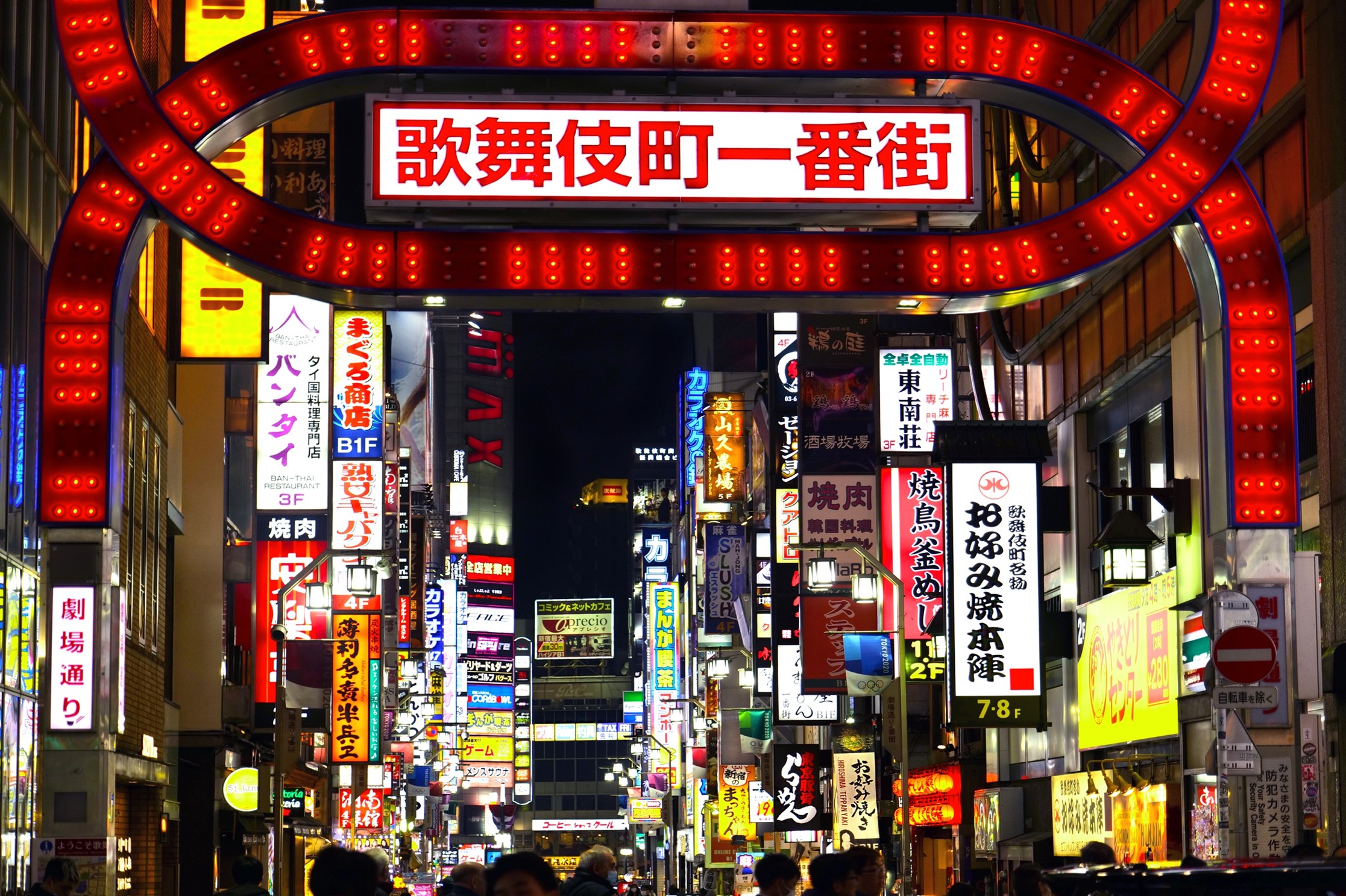 Improvements to the S1H?
This camera is pretty flawless, the engineering that has gone into this body is extraordinary for the price range. I work with cameras and lenses in wildlife filmmaking that cost the price of a small flat – and in all honesty the image quality of the S1H can certainly match some cameras in this range. What would be good to see, however, to really bring it up to spec for natural history filmmaking in particular is pre-roll. I can't emphasize how important this is in our industry; the very nature of our shooting is highly unpredictable and it really pays to have at least four seconds of pre-roll whereby you can capture the action happening within that time since hitting the trigger. The only way around this at the moment is with the Atomos, and using the two-second pre-roll on that.
Equally having built-in ND filters would be amazing but again this would ergonomically be very difficult in such a compact camera!
Watch the film, The Guardians of Ikigai, below: