Should you buy the GH5S? After spending some time with Panasonic's latest LUMIX camera, Kriss Hampton shares his thoughts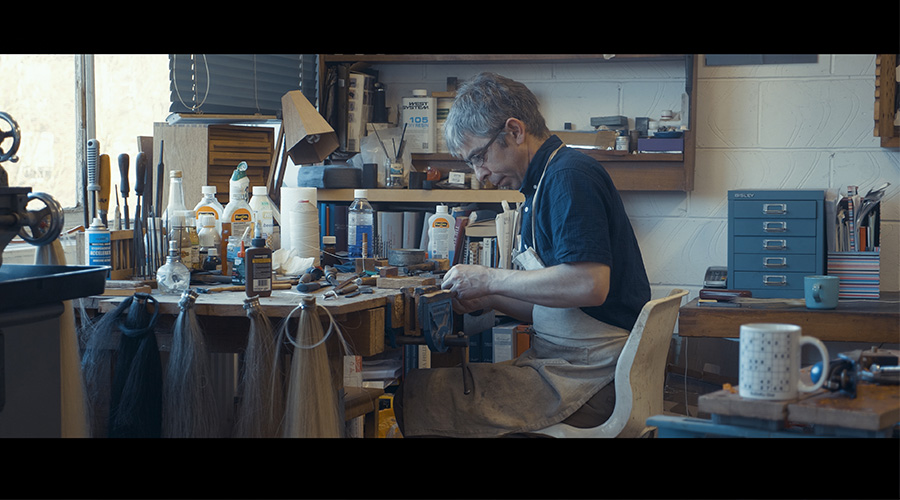 I loved my GH4. The size and weight of it was perfect for documenting my travels. Panasonic had filled it with video orientated features, it shot 4K beautifully and with incredible compression (handling the data in post wasn't a struggle), and its battery life was miles ahead of the competition. If you're wondering why 4K was so important to me, it was for improved HD. I often worked on my own, and having the ability to get both close-up and medium shots from the one camera angle made life much easier.
An example of the travel documentaries I shot with my LUMIX GH4.
For my corporate filmmaking projects (the jobs that pay the bills), the GH4 just wasn't cutting it. At corporate events, lighting is unpredictable and often terrible, and the GH4 crumbled in such low light environments. A Speed Booster and some of Canon's lovely full-frame glass would have helped, but that was really straying from one of the main reasons why I bought into the LUMIX system in the first place, cost.
An example of the poorly lit corporate events I would shoot on my Sony A7SII.
There was also no proprietary XLR audio adapter available for the GH4, and when I was frantically filming interview after interview, the last thing I wanted was to record audio off-camera (syncing it in post would have been a nightmare). I could have used a YAGH unit, but not only are they very expensive; they have to be externally powered. (Fine for studio work, perhaps, location work? No thank you.) A year later and I had switched to the Sony A7SII. I now had the ability to record 4K internally and the full-frame sensor meant I was confident in being able to capture clean results in any of the environments thrown at me.
The GH5 was released in March 2017 and boasted some impressive specs. The highlight for me was its ability to record 4K in 10-bit 422. Since the DSLR video revolution in 2008, every camera had been recording in 8-bit, so the GH5 was an incredible change for cameras of its size. Panasonic also addressed the need for a proprietary XLR audio adapter, which was much cheaper than Sony's solution. And yet, the GH5's low light capabilities were still nowhere near where they needed to be for me to be tempted. But...
LUMIX GH5S
The latest model in the LUMIX family looks to ease any MFT shooter's concerns of poor low light performance, while building upon the innovations that we've come to expect from Panasonic's compact mirrorless cameras. Having been given the chance to shoot a couple of projects, my time with the GH5S has been rather positive. But I've been spoilt shooting with Sony's A7SII, to the point where I don't think twice about bumping up the ISO. So how exactly does the GH5S perform in low light conditions?
A first cut of a short social video, shot on the LUMIX GH5S.
Sensitivity
The pairing of the Dual Native ISO technology and the new 10.2MP sensor really does open up new doors for future MFT cameras. Images at both native ISOs of 400 and 2500 look superb, and the image still really holds up at higher ISOs too. I've found that noise performance up to an ISO of 12800 looks comparatively similar to the A7SII — an impressive feat considering the GH5S' sensor is four times smaller! During our Slovenia field test, I was comfortable shooting at an ISO of 16000. Even at poorly lit corporate events, I never really film over 12800 (when using fast glass). When I took the GH5S to a corporate event, I didn't have any concerns regarding noise performance at all — a first for my relationship with MFT cameras.
A full spec overview of the GH5S and example footage from our field test in Slovenia.
10-bit and Cinema 4K
Shooting in S-Log2/3 with the 8-bit codec that's on the A7SII can be somewhat challenging; you have little room for error and can really only lightly push and pull the image in post. It was hugely refreshing to have a 10-bit codec — along with Panasonic's equivalent V-LogL — in a compact camera. When self-shooting at an event, lighting is normally an afterthought. Having a codec with much more colour information really does show its value, when you can shift and alter colours easily and with better results.
Even if you're not delivering in Cinema 4K, you've still got more resolution to play with when editing a HD timeline. As mentioned, I mainly use 4K to offer multiple HD shots from one 4K frame. A camera's ability to shoot 4K doesn't mean the image will hold up when cropped in. For example, a 4K clip shot on the A7SII looks fantastic when punched 4x in, whereas the same 4K clip, shot internally on the Sony FS5, will look considerably more degraded. So how does the GH5S hold up? Very well actually, it looks sharp, detail is retained and the noise pattern is very subtle. Check out the frame grab below for reference: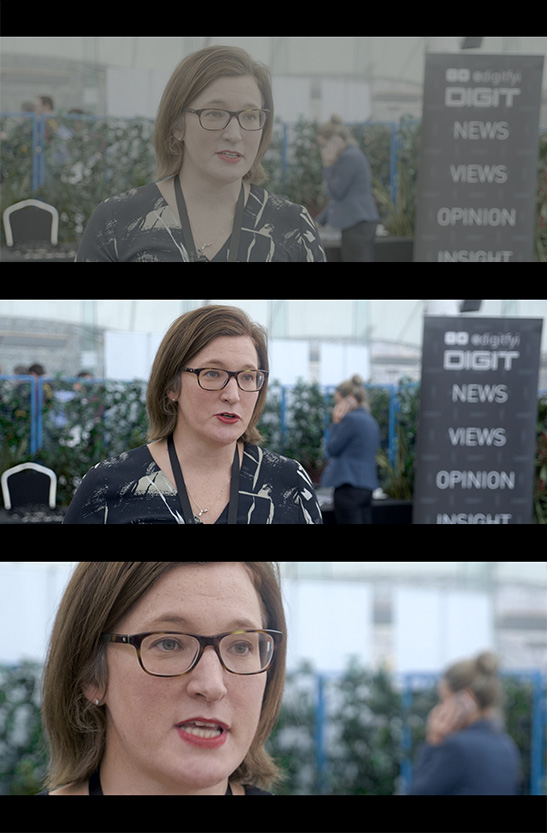 Frame grabs from an event video, shot on the LUMIX GH5S. Top-to-bottom: 4K at 50% scale in a 1080p timeline in V-LogL, 4K at 50% scale timeline graded, 4K at 100% scale.
IBIS and battery life
The absence of in-body image stabilisation [IBIS] is going to be a deal breaker for some filmmakers and won't be a priority for others. It really is a fantastic piece of technology, especially when paired with a stabilised lens. However, for corporate filmmaking, it isn't something I really need. I use a gimbal for most of my dynamic shots and a tripod when tilting or panning. I'll also get some locked off shots, either kept in the edit or used as a basis for some virtual dolly or zoom movements.
Battery life is still market leading for this size of video orientated camera. I normally get around 60 minutes out of a Sony Alpha battery when filming in 4K (not the new ones found in the A9), but with the GH5S I was pretty much getting double that!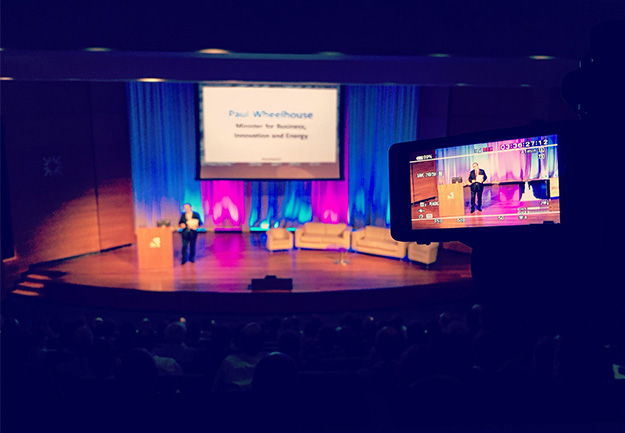 I often use dedicated video cameras such as the Sony FS5 or FS7 for capturing presentations, due to the unlimited recording time and extended battery life.
Time code
I don't tend to use time code with these sorts of cameras. Usually, because I'm only filming with one camera on a given project — capturing/recording all audio in-camera and never syncing anything in post. There have been times when I've had to opt for a larger video camera to film events in their entirety (usually a Sony FS5 or FS7). Unlike the A7SII, they have an unlimited recording time and much bigger batteries. Client budgets would often dictate the use of one camera filming in 4K and editing in a HD timeline to offer two shots to cut between.
Currently, the cost of an FS5 is roughly around £4.5K. I could opt to run two GH5Ss for a very similar price, either to futureproof myself for when a 4K delivery is required, or to give myself four different shots from the two cameras, when delivering in HD. (Both would be tied up and synced together through the time code adapter on the flash sync terminal.)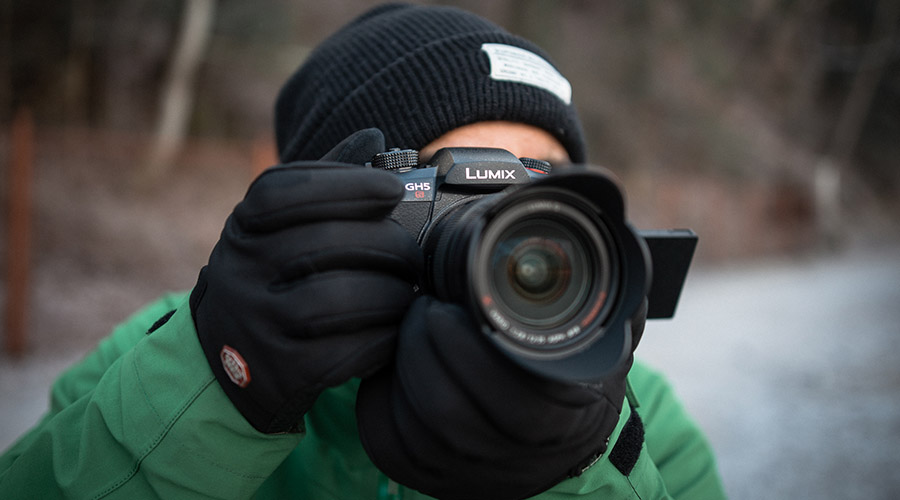 Should you buy one?
It really is going to come down to what you prioritise as a filmmaker and what system you've already invested in (if any). If price is a major concern, you can purchase a basic GH5S setup much cheaper than the equivalent products for your Sony A7SII setup (and that's for f/4 Sony lenses, not the pricier f/2.8 G Master lenses). See a rough price estimate below.
LUMIX GH5S Body: £2,199
Panasonic Batteries (x2): £149
XLR Adapter: £360
12-35mm f/2.8 Lens: £879
70-200mm f/2.8 Lens: £969
Total: £4,556
Sony A7SII Body: £2,499
Sony Batteries (x2): £109
XLR Adapter: £444
24-70mm f/4 Lens: £879
70-200mm f/4 Lens: £1,249
Total: £5,181
Removing price from the equation, if you want the most video data to work with in post, then the GH5S is still going to be the better choice. If you want the full-frame look and a super shallow depth of field, then you'll want to go for the A7SII. And yet, it's worth noting that you can still get shallow depths of field on the LUMIX, you just need to work for it. Whether you prefer a heavier or lighter camera, the weight difference is pretty big too. The GH5S with a 70-200m (equivalent) lens and XLR adapter weighs around 1,335g. The A7SII weighs around 1,717g, that's a weight increase of around 29%.
So what if the Sony A7SIII comes along? Let's face it; it can't be far off… Obviously, it's impossible to make any concrete conclusions, but I'm willing to bet it won't be cheaper than the A7SII's originally RRP. I also reckon it's likely to have a maximum of 4K recording in 10-bit 422, internally, which would match the GH5S' recording capability.
If you already own a GH5, then you'll need to assess how much you value higher resolution stills, the presence of IBIS and if you're currently utilising its 6K anamorphic mode. If those aspects aren't a priority for you, and you're focused on getting the best possible picture from your camera, then the GH5S is the way to go.
About the Author
Kristian Hampton is Wex Photo Video's Technical Editor for Pro Video. A video specialist who has worked in corporate studios for companies such as Vodafone Group and PwC, as well as working as a freelance grip on various TV productions and features. He also runs Krade Media, providing enterprises with production services. Follow Kristian on twitter @KrissHampton
Related articles: