Sergio Kulikovsky shares an important message through his short documentary that seeks to educate viewers on the alarming quantity of plastic that resides in our seas
Wex Photo Video: Can you tell us about yourself and the type of films you've been making?
Sergio Kulikovsky: I'm a freelance videographer who primarily specialises in promotional and real estate videos. I live in a small town called Cowes on the Isle of Wight, a small island located in South East England.
I decided to pursue a career in filmmaking at the age of 16, so I went to the Isle of Wight College and studied Film and Television Production for two years. After finishing college, I decided to further my qualifications and went to Southampton's Solent University to study TV and Video Production for three years.
After graduating I studied an additional year to get a master's in Creative Enterprise, so I could learn how to run a business. During my time at university, I freelanced extensively and fell in love with the process. After I finished my master's degree I decided to set up a production company called Motion Unity, offering videography services to local businesses.
Now, at the age of 23, I'm passionate about documentary filmmaking. It's something I'd like to pursue more seriously in the future, as I learn more about the craft through making short documentaries about topics or people I'm interested in.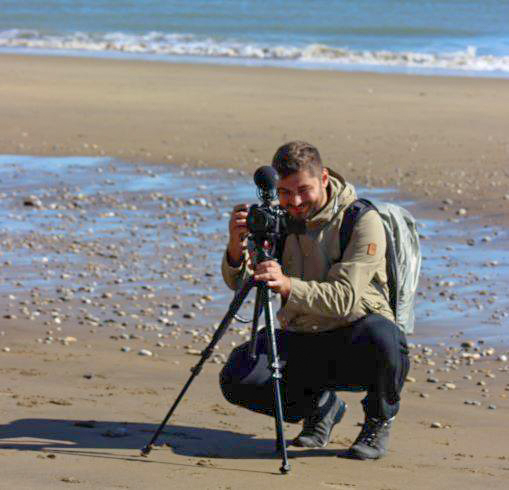 WPV: How did you find the story for Wight Shores?
SK: The idea for the documentary came about after I received a Facebook notification, inviting me to like a page called WightShores. I clicked on the page out of curiosity, and it was about tackling plastic waste issue and raising awareness about the seriousness of the problem.
I realised that the founder of WightShores is a friend of mine, Sam Carter-knight, who I knew from secondary school. So I decided to message him about potentially making a short documentary about WightShores and the issue of plastic waste, in order to raise awareness.
Sam was very much interested in the idea of producing a short documentary film, so we arranged a meeting. I asked him about WightShores and its goals, and I also learned a great deal about how serious the issue of plastic waste is, locally as well as globally.
During the planning stage we planned an interview with Sam, voice over by Sam and a number of interviews with prominent people that care about the environment on the Isle of Wight. However, as the production went on, the plan started to change as I began to understand what the story I wanted to tell really was.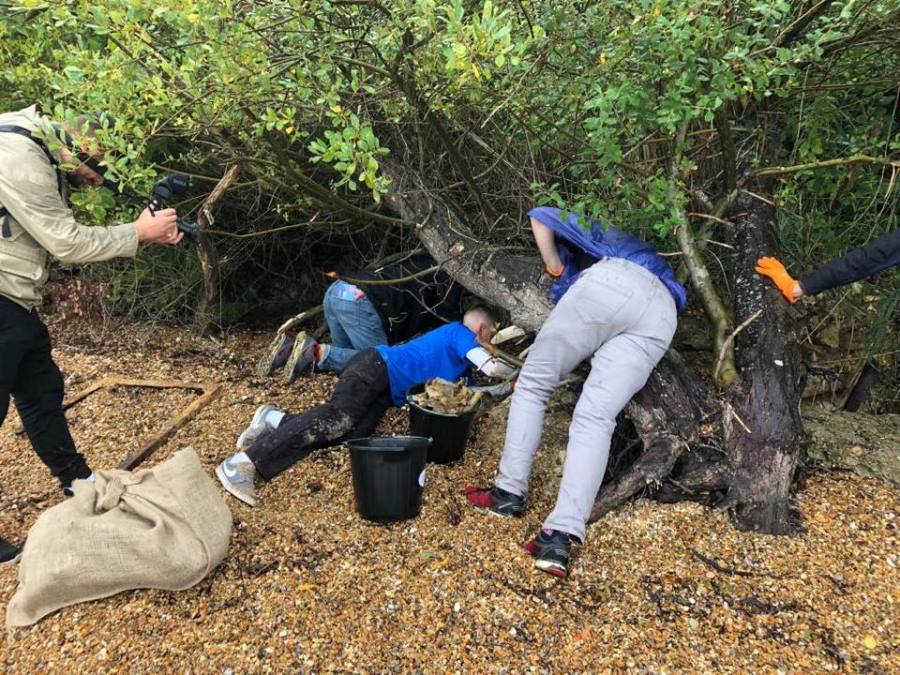 WPV: Did you face any challenges when producing the film?
SK: The weather was challenging on a number of days, but luckily the equipment was capable enough to withstand any issues. During the days where I needed to carry a lot of equipment, a friend from University volunteered to help me out which I was incredibly grateful for (thank you Lloyd).
The main problem I faced during this production was realising, through filming a number of interviews and beach cleaning events, that the story started to get too big for a short documentary film. It felt like each person we interviewed had their own story to tell and by bundling them together we would not do them justice. I decided to concentrate purely on one person, which was Sam and his journey with WightShores.
This experience helped me realise that it's important to listen to your instincts when you feel something is not working. Even though you might have spent three days filming interviews and four beach cleaning events in the freezing cold, if you feel it doesn't quite tell the story you want to tell then be prepared to discard what's not working and concentrate on what does work.
WPV: What gear did you shoot with?
SK: I used my beloved Panasonic LUMIX GH5 with 12-60mm and 8-18mm LEICA lenses. Pairing the GH5 with the 12-60mm lens is ideal for documentary work because of the Dual IS, meaning I could work handheld and get amazingly stable footage.
Additionally, the great range (equivalent to 24-120mm in full-frame terms) meant I rarely changed lenses, allowing me to concentrate on capturing great footage quickly. The GH5 and 12-60mm are both water resistant, which was very helpful during one of the beach cleaning events as it was raining quite heavily.
For the aerial shots I used my DJI Phantom 4 Pro, which allowed me to capture great 4K footage of the Isle of Wight's beautiful beaches. They not only look good on screen, but are there to serve the story and add production value too. I also used my DJI Ronin-M, during one of the filming days, to capture smooth walking shots of Sam collecting waste on the beach. Again, this tool was used to serve the story as it allowed me to vary the shots I captured, making it more interesting for the viewer.
WPV: Can you tell us about your post-production workflow?
SK: I've used Adobe Premiere Pro since 2012. Before importing the footage into Premiere, I make sure I've organised the footage accordingly on my hard drive and then I back it up. I then ingest the footage into Premiere, and the first thing I do is put the interview in the timeline. I just listen to the audio only and edit accordingly – I purposely don't concentrate on the video itself so I can edit the audio in a way that allows me to focus on the story.
After the story is told in the interview form, I start adding B-roll to complement what the subject in the film talks about. I then listen to a great deal of soundtracks that I feel could work for the film. For royalty-free music I use Artlist, but sometimes I also use SoundCloud. I'll contact artists on SoundCloud, tell them about my project and ask for permission to use their work. I've found this works really well in exchange for a credit.
Learn more about where to find royalty-free music by reading our guide: Find music for your videos | The best royalty-free websites.
When the soundtrack is in the timeline I keyframe it accordingly to fit the interview, so there is a non-intrusive transition between the interview audio and the soundtrack throughout the film. Then I concentrate on the colour correction aspect to make sure the shots match as closely as possible. I try not to do too much colour grading as I feel documentaries represent reality, and should be as close to real life as possible. The next step is to add titles and any necessary graphics. After that the editing process is finished. I choose the correct export settings, and send the project to Adobe Media Encoder and export the file to my hard drive.
WPV: Do you have any advice for other filmmakers looking to do something similar?
SK: I'm at the beginning of my journey as a filmmaker, so I'm usually the one looking for advice. However, if I had to share what I've learned so far, I'd say it's incredibly important that as a filmmaker you take on the projects you truly care about. In my opinion, that's how you end up producing work you can be proud of. Also, never lose the hunger to learn, read or watch stuff that will allow you to improve your craft.
Sergio tells us he's currently "planning a series of short documentaries about some fascinating local people, ranging from graffiti artists to skateboarders". To see more of his work, visit his Twitter, Instagram and website.
About the Author
Kristian Hampton is Wex Photo Video's Technical Editor for Pro Video. A video specialist who has worked in corporate studios for companies such as Vodafone Group and PwC, as well as working as a freelance grip on various TV productions and features. He also runs Krade Media, providing enterprises with production services. Follow Kristian on twitter @KrissHampton
Related articles