Filmmaker Charlie Watts talks shooting mixed format with his Sony A7S Mark II and iPhone on a personal project, 'Passion'
The iPhone footage in Passion is used to add a sense of authenticity to the film and to better illustrate the bond between each couple.
Filmmaking can be a very consuming medium and more often than not, getting projects off the ground is one of the most challenging parts. We are in an age where everyone is striving to create high-end cinematic imagery, and it's out there at the moment in abundance. I think this can be one of the biggest barriers for filmmakers who want to have a voice in this highly-saturated industry.
I'm the first to admit, there have been times when I have shied away from creating ideas because of the apprehension of how they will look due to a lack of budget for good kit or a lack of help to bring an idea to life. So, I set myself the challenge to try and shoot a short film within a week, which could potentially have a voice on a commercial platform for the budget of a guerrilla shoot. I had a Sony A7S II with two lenses, my iPhone and a MacBook with editing software at my disposal.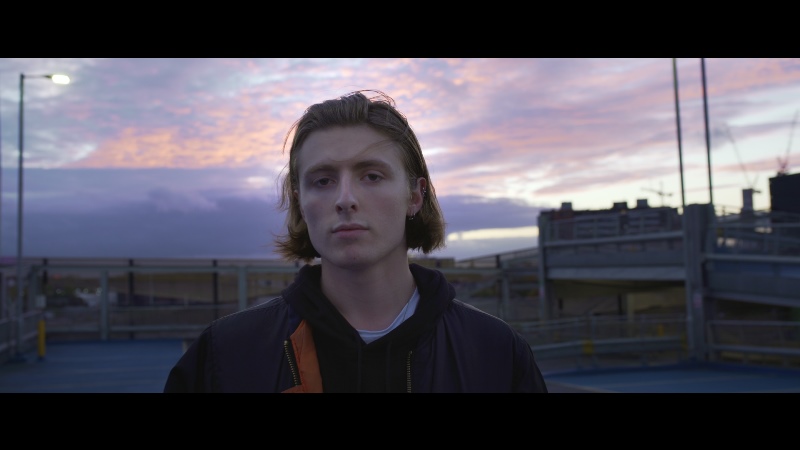 The idea
First came the idea – I needed something that could be easily executed and wouldn't cost me anything to make. When I struggle to think of ideas for short films, I find listening to music really helps to get my brain ticking. While trawling through the Internet, I came across a track called Flower by Super Duper. It's a fast-paced dance track with some really interesting vocals. I reached out to the artist and proposed the idea of making a film to one of his tracks. Given the fact I was essentially offering up a free music video, he agreed to let me explore my idea. So, if you're ever in a rut and trying to find music that you can legitimately use in your projects for free, this is a method worth exploring. The vocals are both female and male, and after listening to it a few times, it was very much evocative of young love. This, in turn, gave me the idea to try and find a couple who were in a relationship, and would be up for taking part in a kind of music video.
I put out a casting call on my Instagram and also talked to a few friends. One of those friends, Sophie, works at a modelling agency. She was super helpful and said they actually had a couple on their books, Chloe and Isaac. I reached out to them on Instagram and pitched the idea – they were really up for it and decided to jump on board. This got me wondering: Why not shoot multiple couples instead of just one?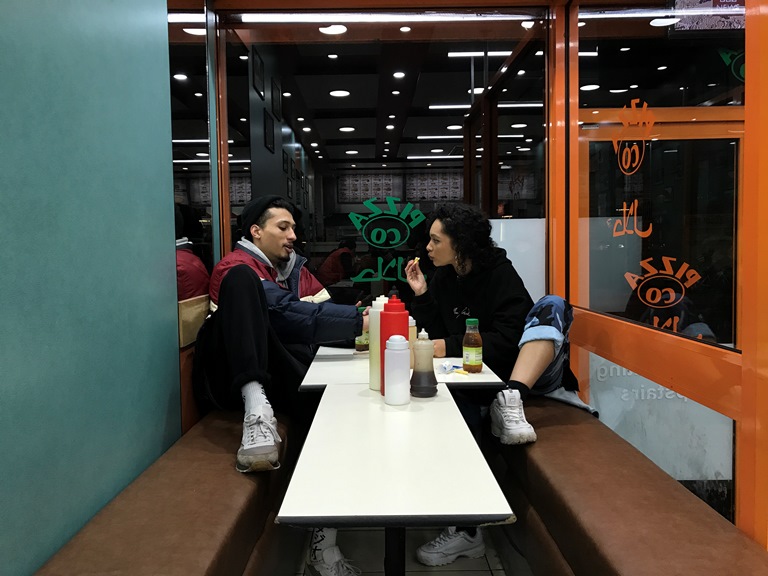 Of all the relationships in the film, only Charlie and Chlo aren't actually in a real relationship. I'll leave it to you to decide which couple they might be...
I tried to keep everything very natural in terms of the action we were going to capture. Given some of the cast weren't actors or models; I wanted them to feel as comfortable as possible. I essentially took four couples on dates around the city, while filming them. I explained that filming would take a maximum of three to four hours and we were just going to have fun. We would walk around locations I had scouted, which I knew would look visually interesting and the rest sort of happened. For me, it was about providing them with a space that allowed them to have a good time.
I shot the film over four nights. The weather that week was particularly good, so I arranged to meet the couple in question half an hour before sunset. This allowed us to capture some nice footage during golden hour, and also allowed the four couples and intro of the film to be cut together cohesively in the edit.
An old teacher of mine once said that when it comes to filmmaking, quite often it's better to ask for forgiveness than it is permission. I know for certain shoots this just isn't possible, especially if you're shooting for a paying client or looking to bring in larger equipment such as lights. But in this case, we opted for a more low-key setup. If your kit is small and discrete, the chance of anyone becoming suspicious of you is pretty low. And after all, this is a passion project and not for commercial gain.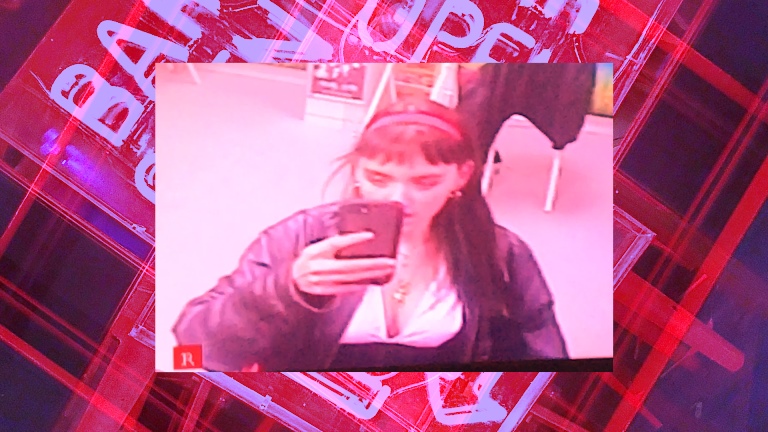 Why shoot iPhone?
Today, filmmaking seems like a lawless state where there are no real rules anymore. When I first started out, I wanted everything I made to look super cinematic. Now, I try to think more about what I'm telling the audience. Shooting and using iPhone footage in Passion, really gave the film that personal touch I wanted the audience to feel. When I married this with the rushes from my A7S II, it really provided a nice contrast in both texture and look. Even getting the cast to film one another heightened that personal, authentic ambiance I was looking to achieve. We would film an action on the A7S II and then I would shoot video on my iPhone. I also used the iPhone to take a couple of photos in burst mode. I wanted to build up layers for each scene, so if it had video, it had stills to go along with it too.
Shooting with the iPhone is something I've been playing with for a while now. The ability to shoot HD (if not 4K) video from a device that fits in your pocket is remarkable. In fact, Adobe recently released an editing app, Premiere Rush CC, allowing you to edit on your phone. I think back to seven years ago at University, when I was lugging around big, heavy cameras and converting tapes into digital. Now, we have this magic piece of kit that shoots great quality video and weighs next to nothing!
I saw a talk with YouTuber Casey Neistat recently, where he referenced video technology as: "a race to the bottom". He went on to explain that whether you're a pro, amateur or even someone who has no interest in film, we all have the same tool that is capable of telling a story – it's most likely on your person right now. Of course, the footage from the Sony A7S II looks distinctively different to the iPhone footage, but that was the point. You watch the iPhone footage and it makes you feel different than when you view the footage from the larger format Sony. You feel that bond between the couples – it feels much more genuine.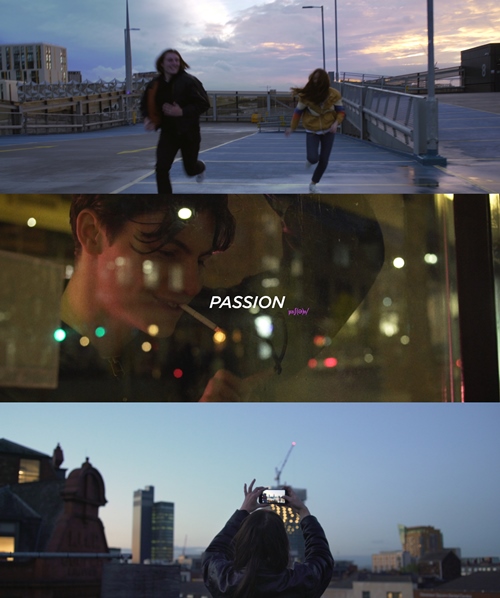 Post-production
My workflow for the iPhone was pretty simple – it was very different to the workflow of transcoding the 4K rushes from my A7S II and grading them. With my iPhone shots, I uploaded them to the cloud and then simply downloaded them to my hard dive, and that was it. I didn't want to grade that footage – it was straight from the phone. Off the back of this project, I really want to shoot and edit a film entirely on an iPhone. It's certainly a completely different discipline than what I'm used to, but it's also an interesting experiment. It's now so easy to get bogged down by the latest bits of kit, shooting on the likes of a smartphone is one way to really get around that and just create.
My editing process for the film was actually fairly simple. Before I put any of my footage with the track, I did an edit purely to the beat of the music. In Adobe Premiere, I added an adjustment layer over the entire length of the song and cut this into sections for where I thought the footage could slice in. I found this really helpful for when it came time to put the footage on the timeline as I could see when to cut and what could fit where. Once I started putting the footage down, it was just a case of trial and error. I would try something and if I thought it looked visually interesting, it would stay in the film.
Sometimes, I think it's really important to ignore all the reasons you can't do something and listen to the one-in-nine reasons you can. For me, there was no pressure on failing or succeeding, no pressure to satisfy a client, just the chance to exercise creativity and try new things. If we don't make mistakes, we will never make anything. I am a big believer in that.
About the Author
Charlie Watts is a professional director and filmmaker based in Manchester. To see more of his work, visit his website.
Related articles