James Abbott runs through the feature-set of the Fujifilm GFX 50S and explains why pro photographers should get excited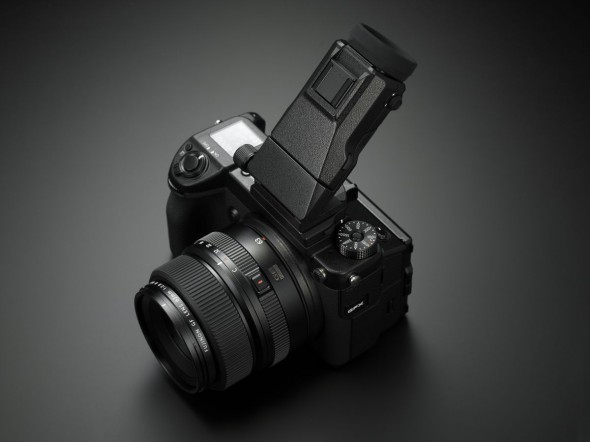 Widely rumoured before its announcement, stole the show at Photokina, maintains bragging rights for those who have only even touched it – the Fujifilm GFX 50S is that rare breed of camera, one that has the natural ability to demand attention.
We delve into a few reasons why this could be the camera you've always wanted...
1. A superior sensor
It almost goes without saying that a medium format sensor is significantly larger than a full-frame DSLR sensor, and this brings with it a host of advantages. From increased dynamic range to smoother tonal graduations, a larger sensor drastically improves image quality.
The GFX 50S' 51.4MP CMOS sensor measures 43.8x32.9mm (Fujifilm G Format), which is roughly 1.7x the area of a full-frame sensor. To ensure maximum image quality and sharpness, Fujifilm has drawn on its long history of producing both medium format film cameras and the highly regarded X series.
Processing is provided by the X-Processor Pro, which can also be found in the X-Pro 2 and X-T2.
2. Compact mirrorless design
Digital medium format cameras are traditionally heavy and bulky, making them unsuitable for shooting some subjects. The GFX 50S completely bucks this trend, with features and handling more akin to a professional DSLR, albeit with Fujifilm's unique blend of traditional tactile controls sitting alongside the latest technology.
Being mirrorless means the body is much smaller, which in turn makes camera and lens combinations significantly lighter than other medium format camera systems. At just 1,230g when paired with a standard lens – the GF63mm F2.8 R WR – the GFX 50S is roughly the same weight as a pro-spec DSLR, and around 60% lighter than a medium format camera with a similar size sensor.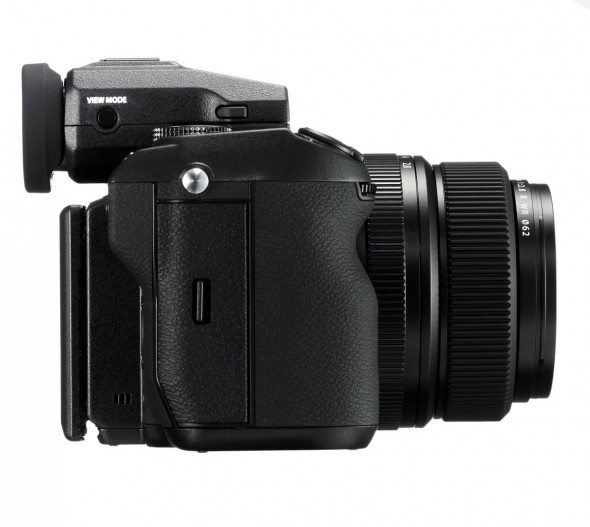 3. Advanced monitors
The 3.69-million-dot organic EL electronic viewfinder and 2.36-million-dot rear LCD panel ensure that composing shots on the GFX 50S will be an absolute dream, while navigating menus to adjust settings will be swift and comfortable thanks to the touchscreen. The LCD also provides multi-poise angling for more comfortable viewing angles. Few professional DSLRs offer this kind of capability, and for medium format cameras it's practically unheard of.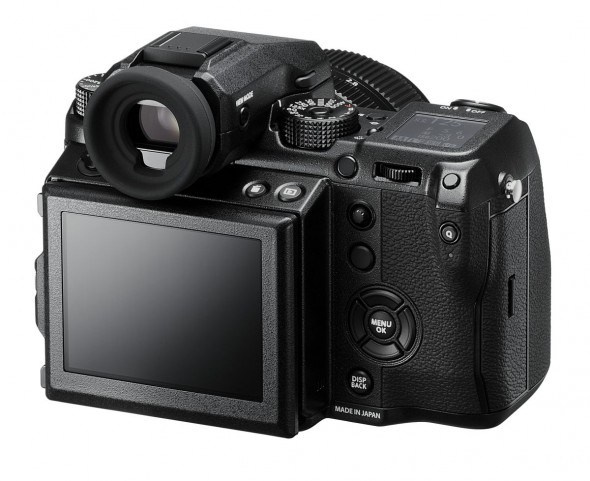 4. Compact and resilient build
With a design that sits firmly within the Fujifilm line-up, the GFX 50S enjoys a robust dust-proof and moisture-resistant build, and can operate at temperatures as low as -10°C. All within a compact and lightweight magnesium alloy body. Rather than being a delicate flower built for exclusive use in the studio, this is a medium format camera you can take practically anywhere, and in almost any conditions alongside the demands of a commercial studio.
5. Unique shutter features
Focal plane shutters are the norm with DLSRs, but the GFX 50S breaks the mould of medium format cameras with a specially developed shutter for a large sensor mirrorless camera. This facilitates a maximum shutter speed of 1/4000sec, or 1/16000 sec when using the electronic shutter, meaning this is a camera built for the demanding realities of shooting a wide range of subjects. What's more, the shutter offers low vibration, quiet operation and offers an estimated lifecycle of up to 150,000 shots.
6. A new lens line-up
Every new camera system needs new lenses, so to coincide with the release of the GFX 50S, Fujifilm has announced three new lenses: the Fujinon GF63mmF2.8 R WR standard prime, Fujinon GF32-64mmF4 R LM WR standard zoom, and Fujinon GF120mmF4 R LM OIS WR Macro. An additional three will be released later in the year to add further versatility to the system.
Fujifilm has a long tradition of high quality lens manufacture, and the GF series is no exception. These new lenses are designed specifically for the GFX 50S, and have resolving capabilities to support a 100MP sensor. Then there's the high build quality and aperture ring like that found on the XF lens range.
7. The bottom line
Whether you're a keen amateur or professional photographer every purchase comes down to cost, and for what you get on paper compared to the competition the Fujifilm GFX 50S could be the game changer you've been waiting for.
Less expensive and more robust than many of its rivals this camera is a hugely attractive proposition. And let's not forget that a medium format camera that can be used like a DSLR is a huge advantage to the working professional who demands maximum flexibility and the highest possible image quality.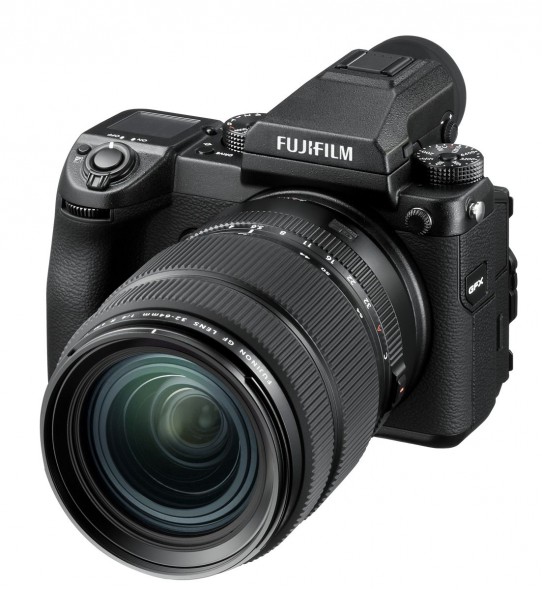 Related articles