The Lee Filters Super Stopper ND filter allows for longer exposures than ever before. Kirk Norbury tests it out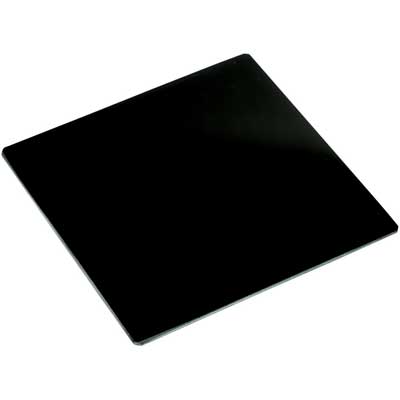 ND filters are a key part of the avid landscape photographer's working process. They enable us to control our exposures, allow us to increase the time the shutter is open, and help us achieve a desired creative look. Most commonly they are used on scenes with water, like a waterfall or a river, to create that smooth and silky look we photographers love so much.
Over the years the demand for darker ND filters to create longer exposures has grown, as people try to find more ways to be creative with their photography. The 10-stop ND filter has always been the first filter to turn to when creating very long exposures, and when I say long exposures I'm talking 30 seconds or more.
I use my 10-stop filter on a daily basis, but I do find it struggles to create those long exposures on bright sunny days. That's where the 15-stop Super Stopper comes into play!
What can it do?
The all-new Super Stopper can reduce the amount of light hitting the sensor by 15 stops. This is great for working in that midday brightness, which most photographers try to avoid.
To give you an idea of the effect this filter has on your images, if your base shutter speed is 1/60th of a second, the same exposure with the filter will require a shutter speed of 8 minutes! That is a huge difference when compared to the 10-stop filter, which with the same base exposure would equate to only 15 seconds.
If you look at the chart below you can see the effect this filter has on your exposure and how it differs from Lee's other filters: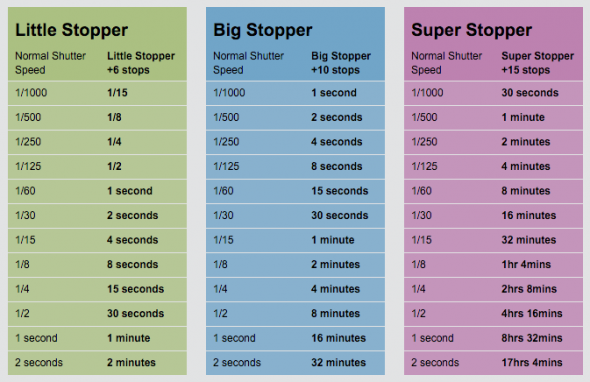 One thing I want to make clear: you don't need to use the Lee Foundation filter holder for this filter. It can be used with any other filter holder that uses the 100mm system. During my time testing this filter I used my Lucroit & also my Stealth Gear filter holder, and both worked fine.
How To Use It
The Super Stopper is very easy to use and if you follow my process below then you shouldn't have any issues with it.
Compose your shot without the filter attached and place the camera on a sturdy tripod.
Manually focus the lens, set the base exposure, aperture and a low ISO.
I always take a test exposure without the filter and make sure the exposure is even and the image is sharp.
I then check the provided chart or mobile app to see what my exposure equates to with the filter.
Set the camera to Bulb Mode.
To trigger the camera, I would use an intervalometer, as it tracks how long the shutter has been open.
Slide the filter into the closest slot to the lens.
Cover the viewfinder, as stray light coming through can leak onto your images and it's not pretty.
And take the shot. Try not to stand near the tripod incase you knock it. I tend to go for a walk nearby.
Examples
Below you can see some before & after images I've taken with this filter over the last two weeks. Luckily, this review was done while I was working in the Outer Hebrides, a wonderful place to test a filter like this.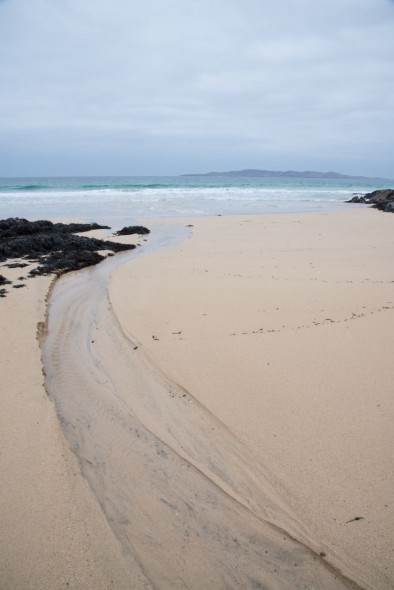 Without Super Stopper. 1/20sec at f/11, ISO 100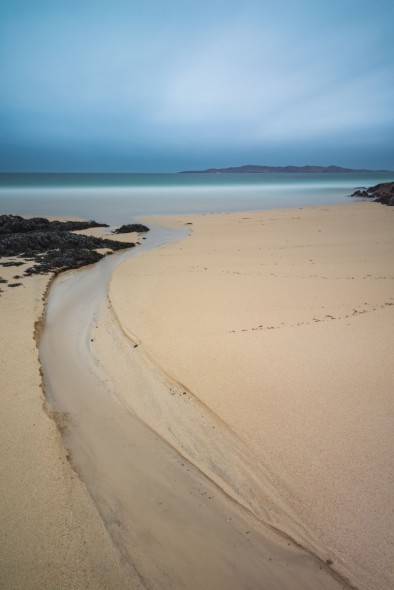 With Super Stopper. 906sec (about 15 minutes) at f/11, ISO 100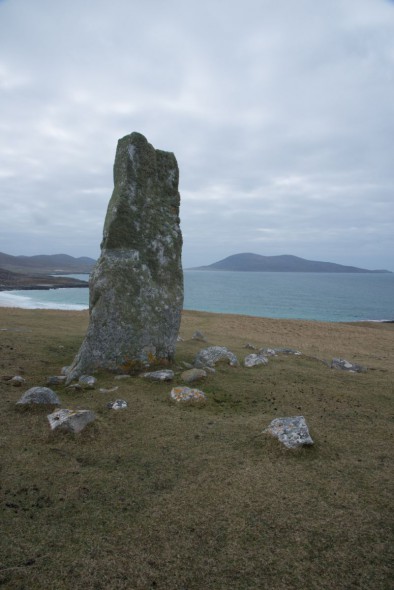 Without Super Stopper. 1/80sec at f/11, ISO 100
With Super Stopper. 241sec (about 4 minutes) at f/11, ISO 100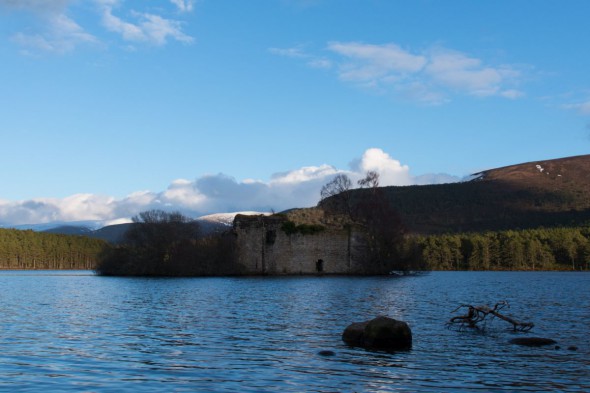 Without Super Stopper. 1/80sec at f/11, ISO 200
With Super Stopper. 421 seconds (about 7 minutes) at f/11, ISO 200
What's it great for?
Like I said at the start of the review, this filter is great for shooting in the middle of the day. I love being able to be more creative with my photography during a time of day at which I typically wouldn't shoot. As you don't need really long exposures for photographing waterfalls, this filter is amazing for adding a smooth cotton ball look to clouds at any point of the day.
Ever been shooting in an area full of tourists and wished they'd all just disappear? The Super Stopper can achieve that easily. A long exposure of more than five minutes will see those people begin to disappear as they move around – the sensor simply isn't capturing them enough.
I used this technique for the image below which was taken at the Fairy Pools on the Isle of Skye. There were too many people taking selfies, and I didn't want to Photoshop the image to remove them, so a 5-minute exposure did wonders to make it look like I had the place all to myself!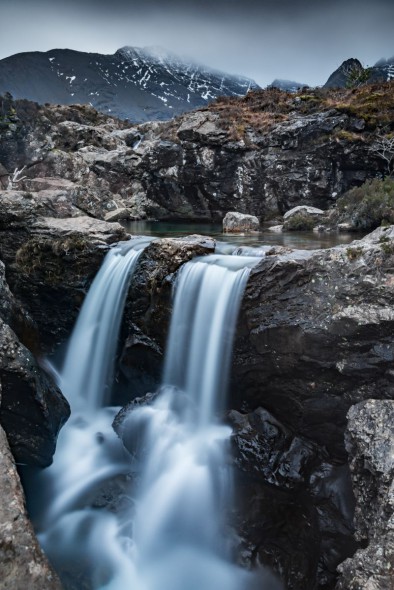 With Super Stopper. 301 seconds (about 5 minutes) at f/8, ISO 200
Colour Cast
Having a colour cast on your final image can be a common thing when using strong ND filters like the 10 and 15 stop filters. With the Super Stopper, there is a blue colour cast, but to be honest it's so slight that I don't even notice it. It's very easy to remove in Lightroom and Photoshop by slightly adjusting the white balance.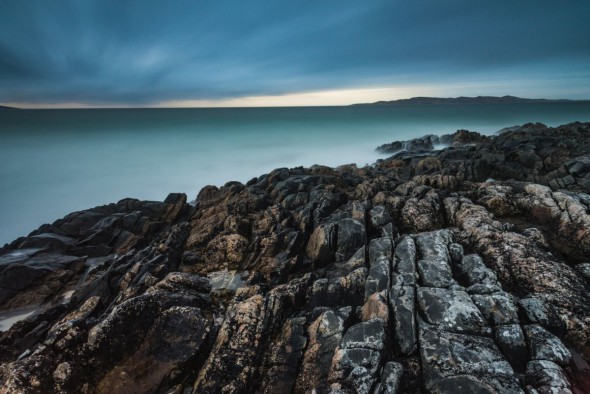 With Super Stopper. 310 seconds (about 5 minutes) at f/9, ISO 320
Image Noise And Dark Frame Subtraction
The one thing that can be an issue during long exposures is that the temperature of the sensor does increase over the period of the shutter being open, which can introduce thermal noise into the shot. Thermal noise is different to the regular noise you find when using higher ISOs; it's brighter, more saturated and difficult to remove. I found Lightroom does a decent job of removing it, but it's nowhere near perfect and it varies depending on the camera you're using.
The best solution is to do a dark frame subtraction. To do this, you take the exact same exposure again, but with the lens cap on. You then bring this file together with the original long-exposure image into Photoshop as layers, put the dark frame on top, and change the Blend Mode to Subtract. Again it's not perfect, but I find it works great for the brighter and more saturated pixels in the image. As a bonus you don't need to take the dark frame while out in the field – I do it at home while editing. With some difficult pixels though, sometimes it's just best to clone them out with the spot removal tool in Lightroom.
With Super Stopper. 307 seconds (about 5 minutes) at f/9, ISO 320
Final Thoughts
Having used a 10-stop filter for the last few years, at first I was unsure there would be a big difference with the 15-stop. How wrong I was!
The difference in exposure time is massive which is fantastic for shooting throughout the day. However, I could see myself being reluctant to use it too much around dusk and dawn, as the exposures would become incredibly long. The noise in the images is a little frustrating, but not a massive issue as it can be removed with a little bit of patience. The filter is very well made, with a foam gasket on the back that's great for reducing light leaks. I simply love the images that it helps me create.
I absolutely love the Lee Filters Super Stopper and can definitely see myself adding one to my camera bag.
With Super Stopper. 263 seconds (about 4.5 minutes) at f/14, ISO 100
About the Author
Kirk Norbury is a nature photographer and cinematographer based in Ayr, Scotland. You can find out about the workshops he runs and view more of his work on his website.
Related articles