The Profoto B2 250 AirTTL Location Kit offers an affordable, on-the-go lighting setup. Matt tries them out on a shoot
The Profoto Kit provides a portable lighting solution for location shoots. All images by Matt Higgs
In Profoto's own words, the B2 is neither a speedlight or a studio head, but a new option "combining the best of both worlds".
It treads the line between two traditional lighting options in a way that exhibits both similarities to and differences from the brand's more powerful (and more expensive) B1 head, offering a strong punch of light in a highly portable package.
I took the B2 Location Kit on a recent portrait shoot to put it through its paces…
Setup
Arriving in a small padded carry bag, the B2 location kit comes with two B2 flash heads, the B2 250 AirTTL power pack (with side bag), a pair of batteries and a charger. This kit in hand, I completed my setup for the day with some basic lighting stands, Profoto's own 1x3ft OCF Softbox and an OCF Beauty dish. The brand's Air TTL wireless remotes can be used with the B2 and are available in Canon, Nikon and Sony Fits.
Altogether this gear was easily manageable in one trip from the car to my location and was certainly far less bulky than some of the other lighting arrangements that I've previously used. Initial impression: I could get used to this.
Setting up my lighting for the day was straightforward and speedy, as was selecting the desired power levels for each head thanks to the progressive dials. When turned quickly, these dials intuitively make greater changes to the output, and when turned slowly, make smaller alterations. A display on top of the power pack clearly shows the settings selected for each of the two heads, alongside the current battery status and other indicators. I found that fitting light modifiers to the B2s was also a pleasingly simple affair, with Profoto's design utilising a rubber collar and clasp for fast push-and-lock attachment, rather than the twisting bayonet style method used by some manufacturers on their modifiers.
However, it was also at this point that I found one slight annoyance about the kit: the power cables that join the flash heads to the power pack. Firstly, these are fixed to the B2 heads and can't be removed, and secondly, they only stretch around 2m, limiting potential lighting arrangements. Extension cables are available to buy separately in 3m lengths, allowing you to move each head a total of 5m away from the pack, and I think if I was investing in this setup I'd have to factor them into the total cost in order to give myself the freedom I require. This is an issue that's not faced by the B2s' more powerful sibling: Profoto's B1, which incorporates an internal battery pack into each head.
That said, having a separate power pack does enable an assistant to physically lift the B2s (just 0.7kg each) into position for more sustained periods of time, something that'd be more of a struggle with the notably heavier B1s (3kg each).
With the 1.6kg power pack placed in the side bag, it's also possible to use these heads a bit like an on-camera flash, attaching them just off to the side via a bracket that can be bought separately. This kind of use may particularly appeal to event and wedding photographers looking to quickly illuminate scenes in challenging conditions.
In use
Even though I was shooting on a bright spring day, the B2 heads provided enough output for me to still have fantastic control of the light in my scene. Each head can kick out at a maximum 250Ws flash – half that of the B1s and many other studio heads, but substantially more than is possible with even the most expensive flashguns.
When both heads are connected to the power pack this output is split, each head now outputting light at 125Ws. Being able to control the heads independently of each other allowed me to try out various different key- and fill-lighting arrangements quickly during the shoot.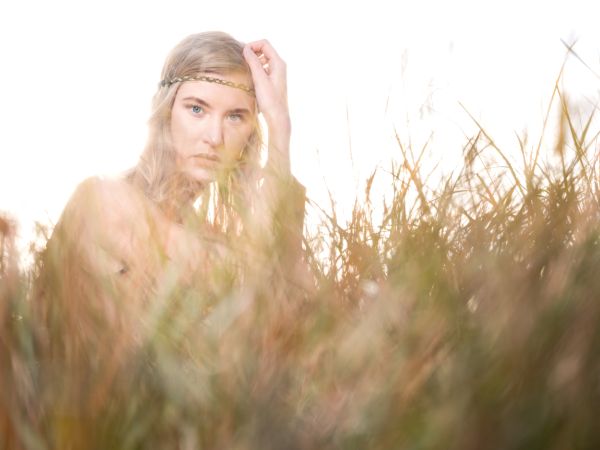 The B2 heads and Air Remotes also offer both TTL and High Speed Sync (HSS) compatibility. For anyone not familiar with HSS, it allows the syncing of flash at shorter shutter speeds than a device's standard sync speed (often 1/250sec), enabling speeds of up to 1/8000sec to be used for even greater control of ambient light or for crisp action shots that require such speeds. The B1 heads also tout a modelling light function via a 9W LED, with an output equivalent to a 50W halogen bulb, though these are tungsten and not daylight-balanced.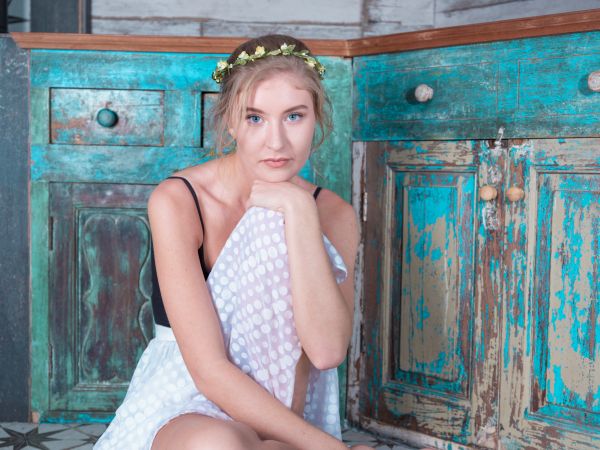 Quick Burst Mode is activated on the B2s as soon as their output is set below full power. When I activated this feature, it allowed me to fire the heads in quick succession when needed until their energy was drained, and only a small pause in shooting was required to allow them to recharge. When the output is set to three stops below full power, eight consecutive bursts of flash can be fired with almost no delay between them. This is perhaps one of the greatest benefits of using the B2 kit compared to standard off-camera flashguns, as the latter setup can require far more substantial pauses in shooting between captures, which in my experience can lead to frustration both for me and for the subject I'm working with.
Each of the kit's two batteries provides enough power for 215 full-power shots, or 430 images combined. Considering that in many situations the maximum output of the heads won't be required, most photographers will find the set offers more than enough power for a busy day's shooting.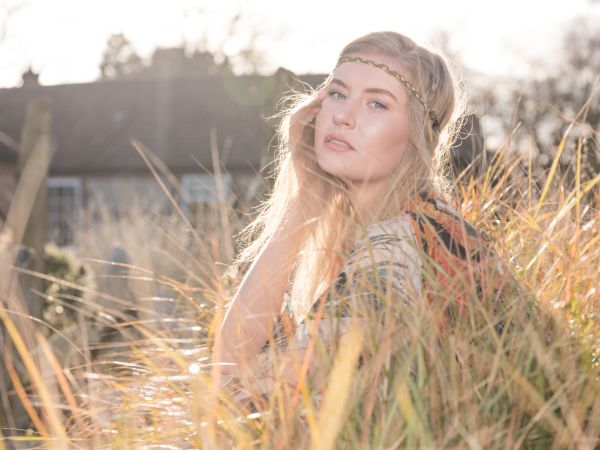 When the batteries have been run down, they can be recharged in about an hour. There's even a car charger (available to buy separately), which means you can leave one battery charging in your vehicle while the other powers the lights. Trickle charging is also possible, greatly increasing shooting time if you happen to be near a power outlet, although not extending it indefinitely under intense use.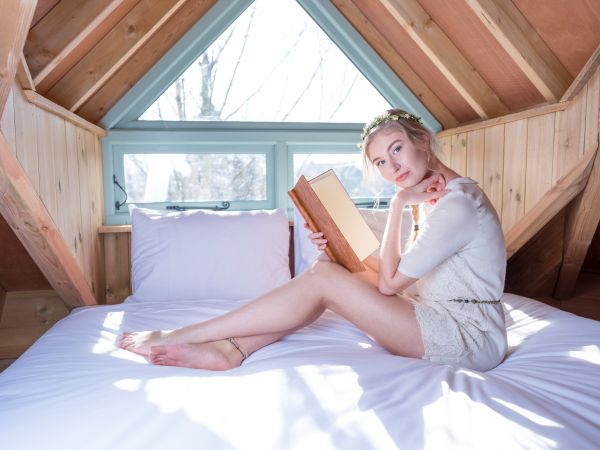 Verdict
Most of my portrait shoots take place outside, on location, and this always gives me a decision to make. Do I opt for flashguns and wireless triggers – a lightweight combination, but one that often leaves me swearing under my breath as I burn through batteries like they're going out of fashion? Or do I take my much larger studio heads – their battery pack that weighs 5kg alone practically breaks my back when I'm getting to the location, but once I'm there it means I enjoy the benefits of more power and a greater selection of light modifiers?
Just like the B1s before them, the B2s meet all of my requirements admirably, providing both the power and portability that I need in a convenient package. However, these particular lights come with both some benefits and drawbacks compared to their siblings. Yes they're even lighter, but they're also wired; yes they're cheaper, but they're also not as powerful.
Ultimately, if you need as much power as possible and value extreme flexibility in your lighting setup, than I think the B1s are still the way to go. However if you're more likely to be shooting on the fly and quickly moving from space to space, then the B2s are sure to meet all of your needs and then some, and will do so at a more competitive price.
About the Author
Matt Higgs has worked for Practical Photography and Digital Photo magazines, and his live music images have been featured in numerous respected music publications including Rock Sound, Guitarist, Guitar Techniques and Akustik Gitarre. www.matthiggsphotography.co.uk.
Related articles