Canon's follow up to its press and sports photography titan features a new 20.2 MP sensor and in-camera 4K-video recording. Jon Devo gets his hands on the Canon 1D X Mark II (and doesn't want to let go).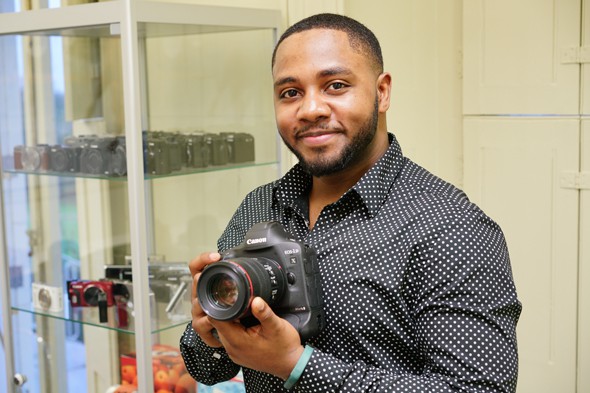 Canon's 1-series line of cameras started out as the ultimate all-round camera, but over time it has evolved into a more specialist device, designed to work with extreme subjects and conditions.
Now Canon 1D cameras are the staple of professional photographers who work at extreme speed to deliver images to news and picture desks around the world, so with such a demanding class of typical customer there is very little room for error when releasing a new camera. Considering the original 1D X was such a success for Canon, it would be wise to take an "if it ain't broke don't fix it" approach and for the most part that is exactly what we have with the Mark II version.
The headline improvements include 4K video, touchscreen focusing during filming and 14 fps burst mode shooting with AF and metering. But I'll share my thoughts on the improvements that made an impression during my time with the 1D X Mark II.
If you were to look at the 1D X and Canon 1D X Mark II side by side, at a glance you'd be hard pressed to tell them apart. Canon has barely moved a function button. The handling and weight balance of the two cameras is near identical, and as someone who enjoyed using the 1D X I'm very happy to learn that Canon has kept the shooting experience the same. Subtle improvements have been made to the camera's grip though; it's now slightly deeper and has a more rubberised texture to it, making it much easier for people with smaller hands to use. With these sensible improvements, the camera feels instantly familiar and despite some new menus in the UI and additional functionality, there will be little effort required to feel at home with this new model if you're comfortable with its predecessor.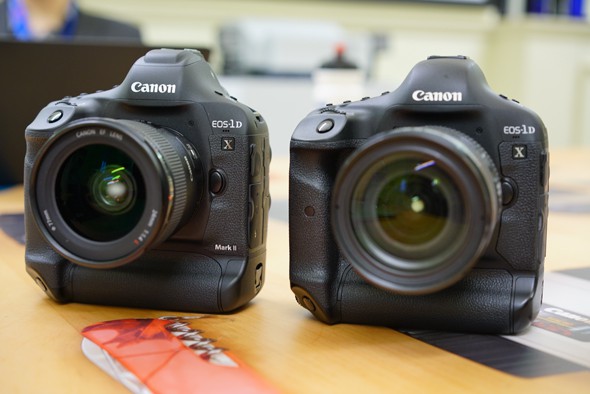 Under the bonnet, however, there are some very significant changes indeed. The EOS 1D X Mark II will be consolidating two of Canon's specialist camera lines, the 1D-X and the 1D-C, which means this camera will have all of the build and speed benefits you'd expect from a 1D-sports/press camera, but it also in-camera 4K-video recording capabilities. It will shoot 4K video at 60p with a usable recording limit of 00:29:59. To cope with the increased heat of such powerful capabilities, the camera features a cooling pipe, designed to drive heat away from the sensor. The 4K video is also recorded in MPEG, which means it will be possible to grab 8.8-megapixel stills from 4K video footage, also in camera.
To cope with 4K video, the camera now has a CFast slot, as well as Compact Flash. There's also a clean HDMI-out feed, but no external 4K-video recording functionality unfortunately. Canon has also given the new camera a new and improved battery. The good news is that the old batteries will still work with the new camera, the bad news is that they won't charge on the new charger.
The sensor, now up to 20MP from 18MP, and focusing systems (still 61-point with 41 cross-type) haven't been massively upgraded on paper, but some smart advances in technology will see noticeable improvements in performance and image quality according to Canon. The company's engineers have managed to shorten the signal processing distance, using a new copper-based circuit configuration. The result is cleaner images at lower ISOs, with richer black tones and more impactful colours.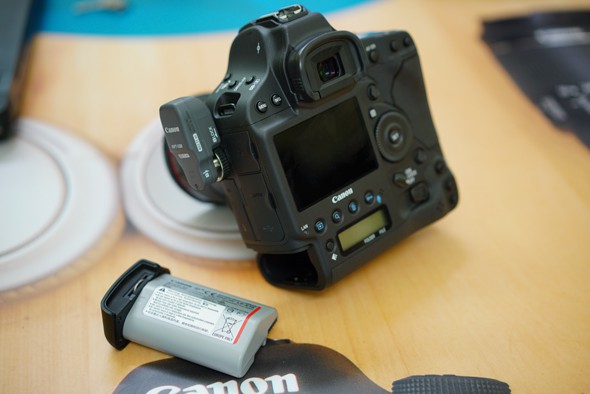 The 1D X Mark II comes with an improved new battery, but the camera is backwards compatible with older batteries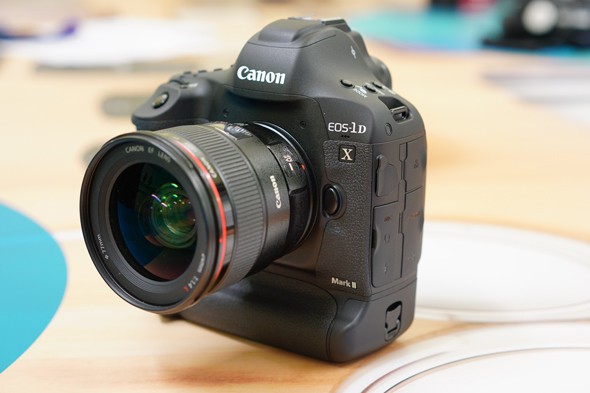 Considering it's aimed at photographers who typically need to work fast and on-the-go, the EOS 1D X Mark II now has a crop and send function in-camera, and allows the photographer to make up to seven lens corrections. It also has hot pixel mapping in camera and a new sensor cleaning unit. Other time-saving improvements include the ability to setup and store wireless settings for different venues/locations, and also the capacity to rename and customise settings profiles.
Canon's best just got a lot better. If you're in the market for an all-round performer that delivers the top quality frames at blistering speed and the added bonus of 4K-video recording, this camera is a workhorse that will not disappoint.
Same but different is the case when it comes to the camera's focusing system, which despite using the same number of points, now uses AI Servo III+. This dual pixel AF-based system is an evolution of previous one, it's compatible with f/8 lenses delivering all 61 AF points and features an intelligent adaptive motion tracking system. This system factors in both the photographer's and the camera's movements, as well as those of the subject, to calculate the correct focusing distance. This feature requires the camera being paired with compatible lenses. It should be good in low light too, with the AF rated to work down to -3EV (moonlight).
One of the camera's three DIGIC 6+ processors is dedicated entirely to the camera's RGB+IR metering system with 360,000 points split into 216 zones. Similar to the system in the EOS 7D Mark II, the camera's metering system adds flicker detection to its capabilities, which will be great for photographers shooting in indoor sports arenas and will help deliver more consistent exposure performance. The other two processors help the camera deliver 14fps burst-mode shooting with full AF and metering for around 170 RAW frames, or as many JPEGs as your card can store – it's blistering (watch the gratuitous 14 fps video on the Wex Photographic YouTube channel for a taste). It can also hammer out 16fps shooting with fixed focus.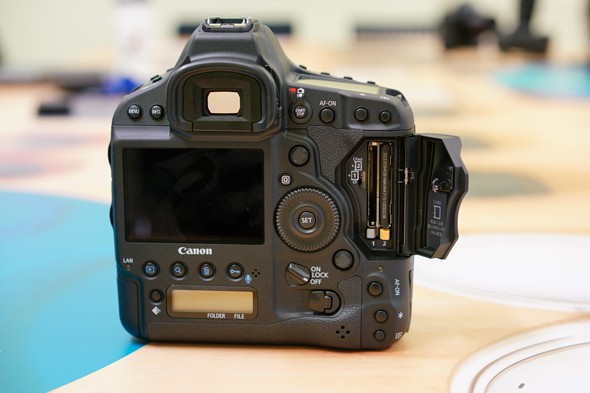 Related articles