The 50.6MP Canon EOS 5DS R promises maximum resolution for those who need it, but how does it fare out in the field? Matt Golowczynski takes it for a test drive in our review
Update: Since writing this article, Canon have released the EOS R5 and the EOS R6. The newest mirrorless cameras in the 'R range'.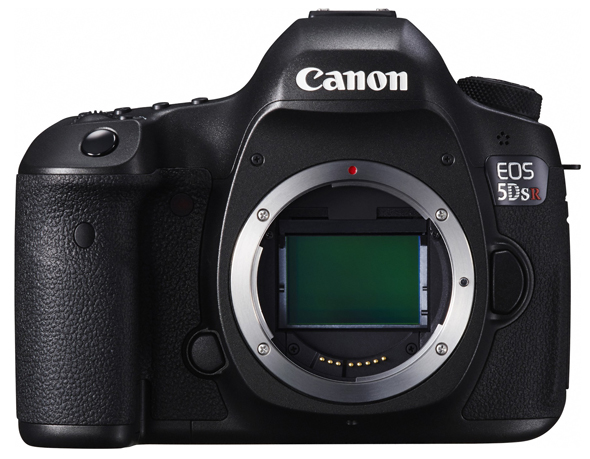 Canon's EOS 5DS and 5DS R came as something of a surprise when they were jointly announced earlier this year. Just when everyone was expecting a replacement for the EOS 5D Mark III, perhaps a model that could match the sensor resolution of Nikon's D810, the Japanese company unveiled a pair of full-frame cameras that deviated from the path taken by previous models to deliver something even more impressive.
The 50.6MP sensors in each body leapfrogged those in their nearest rivals, and seven months down the line following their announcement they still retain the crown for highest megapixel count in the DSLR market. Furthermore, being compatible with decades' worth of widely available EOS optics, they stand as the most appealing options for the professional user needing maximum resolution without straying into medium-format territory.
With its anti-aliasing filter effects cancelled out, the EOS 5DS R targets landscape, commercial and specialist users, ones whose subjects are less likely to cause aliasing – and this is the camera on test.
Key specs
The highlights of the camera's spec sheet include the aforementioned 50.6MP full frame CMOS sensor driven by two DIGIC 6 processors, as well as full HD video and 5fps burst shooting capability, all encased within a sturdy magnesium-alloy body. The camera also boasts a 61-point AF system with a myriad of different options regarding its performance and customisation.
Previous DSLRs equipped with high-resolution sensors have highlighted the importance of stability for critical image sharpness, and this explains why Canon has chosen to furnish the EOS 5DS R with a reinforced tripod base plate and a newly designed mirror mechanism, one driven by a motor rather than a spring.
Canon has also expanded the previously seen mirror lock-up feature so that the exposure can be set to begin after a brief pause once the mirror has been raised. By doing so, the risk of blur caused by the physical contact with the camera is minimised.
Other key features include a pentaprism viewfinder with 100% frame coverage and Canon's second-generation Intelligent Viewfinder technology, together with a 3.2in LCD screen with 1,040k-dot resolution and the 150,000-pixel RGB+IR metering system that featured in the recent EOS 7D Mark II.
In the hand
We would expect a camera of the EOS 5DS R's billing to be built sturdily, and it doesn't disappoint. It certainly feels more robust than practically all other DSLRs currently available, with its design mirroring that of the EOS 5D Mark III. In fact, aside from the badge, there's little on the exterior that lets you tell the two cameras apart.
Canon has progressively made the bodies of its DSLRs more rounded over the past few generations, and the EOS 5DS R has an ergonomically sound design that's comfortable to hold, with its edges flowing smoothly and its controls easy to access. The mode dial is tactile and easy to turn once the central locking button is pressed, while the good amount of spacing between the controls on the other side of the top plate means they are similarly easy to operate.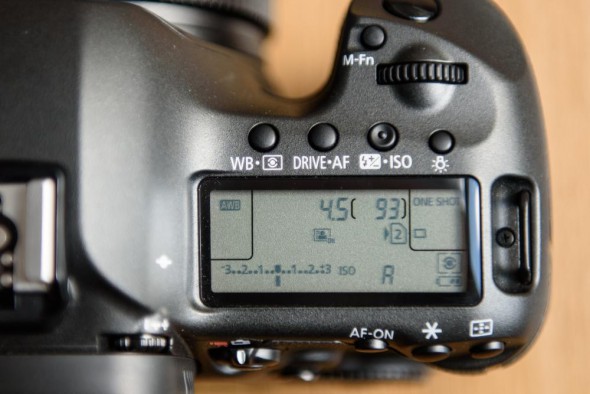 The top plate LCD
The large grip isn't quite as contoured as on some other DSLRs, and those with those with smaller hands may find they need to stretch a little to fully rotate the rear dial, but there are plenty of physical controls to make operation as convenient as possible, and many of these can be customised to work with your individual style of shooting. Despite the abundance of controls, the large body allows for plenty of space on the back for the thumb to rest, while the liberal use of rubber around the grip, the sides and on the rear means the 5DS R can be held both comfortably and securely.
On the rear, however, the buttons aren't quite as prominent as those on similar pro models, and they don't travel as far when pressed, but this only something you'd really notice in a side-by-side comparison. The only real issue here is the Q button, which is difficult to press without also running into the top of the rear control wheel.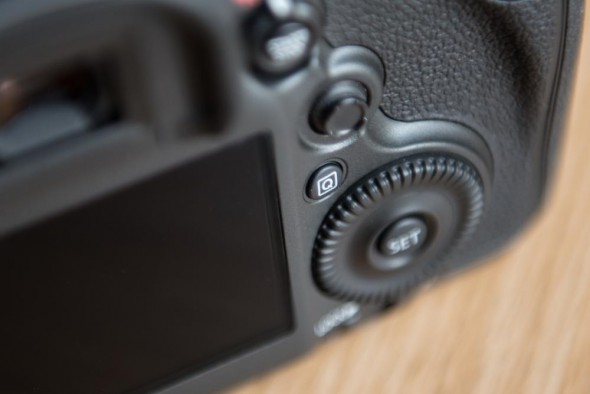 The Q button situated near the rear control wheel
In use
High-resolution sensors mean large files, and thus the need for plenty of storage space. Out in the field I found my 16GB CompactFlash card could contain only 150 Raw and JPEG frames, so if you're out shooting for the whole day you'd be wise to supplement this with an additional card in the other of the two card slots (or alternatively, go for one large card).
Something else that became apparent was the need for a fast card. An SDXC card with a write speed of up to 60MB/s did fine, while a 44MB/s UDMA CompactFlash card didn't fare too badly, but an older SDHC card, with a maximum write speed of 22MB/s, was painfully slow when faced with the same kind of test. Clearly someone spending this kind of money on a camera will no doubt be willing to buy a suitable card, although it's worth bearing in mind if you're in the habit of using older cards.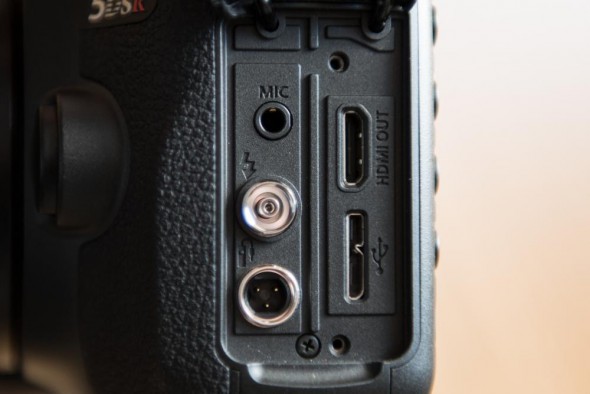 The various ports on the EOS 5DS R
The camera's 61-point AF system is inherited from the EOS 5D Mark III, with 41 of these points designed to be cross-type for extra sensitivity. Unsurprisingly, this design and the dense saturation of points in the centre of the frame means the camera generally finds focus without too much hassle, and I was particularly impressed with how little subject contrast the camera needed to start bringing subjects into focus.
With the 5DS R set to the central AF point, only the most featureless subject proved to be too tricky to identify, and as the less sensitive, non-cross-type points lie in between more sensitive ones (as opposed to the peripheries), the system still does well when the outermost points are called upon. It's worth bearing in mind that the availability of cross-type points does vary with different lenses, and presumably it would be more difficult to maintain such a performance were the AF points spread wider across the frame, but this perhaps isn't too great a priority when you consider the main applications intended for this model.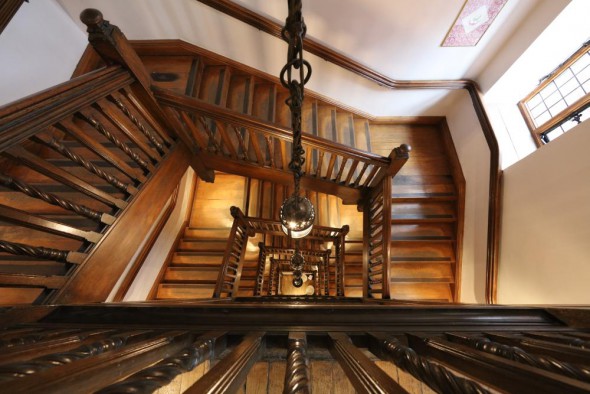 While some highlight detail has been lost around the window, the camera's evaluative metering system has produced an appropriate exposure here.
Some of the most obvious applications are nature and landscape, and I found the Spot AF mode to be particularly useful here. This is designed to help you focus on particularly small subjects, or those surrounded by other details for which the standard focusing point may be too large. When shooting a flower head against grass, for example, the standard focusing box would often get distracted by subjects behind it, but switching to the Spot AF function helped me to pinpoint focus and allowed me to recompose and shoot images with little delay.
The viewfinder impresses with both its size and clarity, and one of the advantages of the Intelligent Viewfinder II is the ability to capture images at 1.3x and 1.6x crops. Helpfully, this doesn't simply darken the peripheral areas you're not using but blurs them too, meaning you can focus all of your attention on the centre of the frame. This feature produces a JPEG at that same crop size, although if you're shooting Raw files at the same time it will deliver this uncropped alongside.
Canon chose the EOS 7D Mark II to debut a Flicker detection mode, and this features once again here. The function is designed to notice flickering when the user is shooting under artificial light – which is imperceptible to the human eye but can throw the metering system off – and this releases the shutter when it senses peak brightness. Shooting in a tunnel lit entirely by fluorescent light, this warning kicked in straight away and did a good job to keep all subsequent exposures consistent.
Images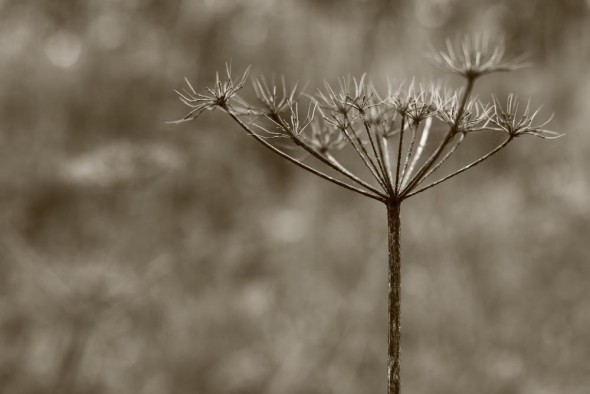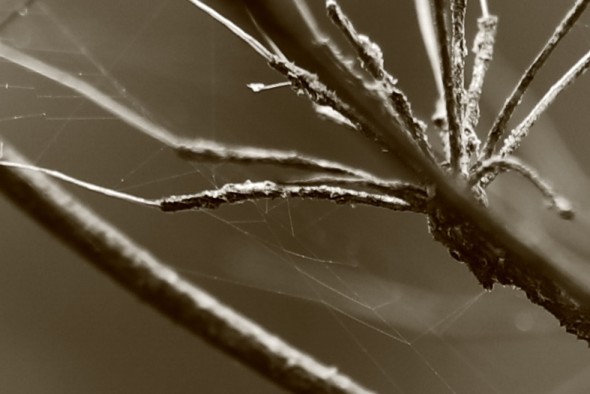 A 100% crop of the above scene. The sensor has done an impressive job here, not only rendering the flower head's details well but also managing to resolve individual strands of the spider web around it.
Clearly someone buying such a camera is doing so for the resolution of its sensor, and here the EOS 5DS R impresses. With the right lens and appropriate shutter speed equipped, images show truly excellent levels of detail at 100% magnification, highlighting intricacies in subjects you may not normally be able to appreciate.
Often these images don't need much sharpening on account of there being no low-pass filter. Because of this, you'll likely go about processing images a little differently to what you're used to; sharpening scenes with varying details, for example, can be problematic as some can take on jagged edges sooner than others.
Nevertheless, despite the inclusion of Canon's Mirror Vibration Control System, there were a number of occasions where images didn't appear as sharp as they could be, even when using 'safe' shutter speeds decided by the camera in Aperture Priority mode. Something that could potentially help is for subject distance to be taken into consideration when deciding this shutter speed, or for the user to manually decide on a level of sensitivity when using semi-manual modes, as subjects close up tended to show more blur than those further away given their greater magnification.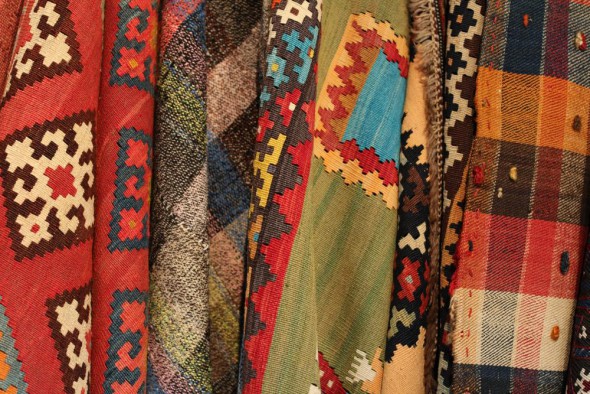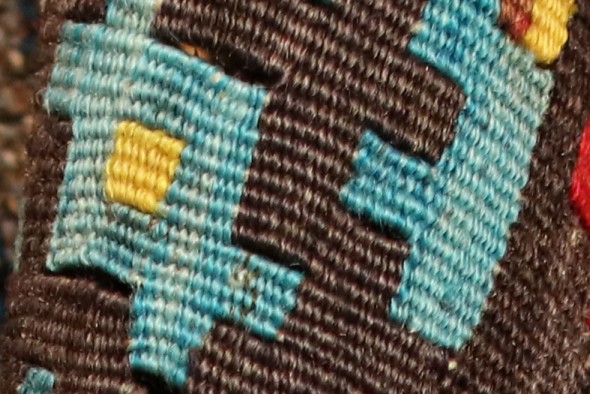 A 100% crop of the above scene. This unsharpened Raw file shows the fine level of detail captured by the 50.6MP sensor
The sensor can't quite manage to deliver the same low-noise results as those from other full-frame cameras, but then this is a consequence of just how populated it is (and, arguably, not as great a concern for the target market as for a camera with a broader range of applications in mind). Its pixel pitch – that is, the distance between the centre of two of its pixels – is very similar to that of the EOS 7D Mark II's sensor, so we should expect noise levels to be reasonably similar. Noise appears on all sensitivities – even ISO 100 in some conditions – but at the higher end of the scale plenty of detail remains, and this can be successfully retained after some gentle noise reduction.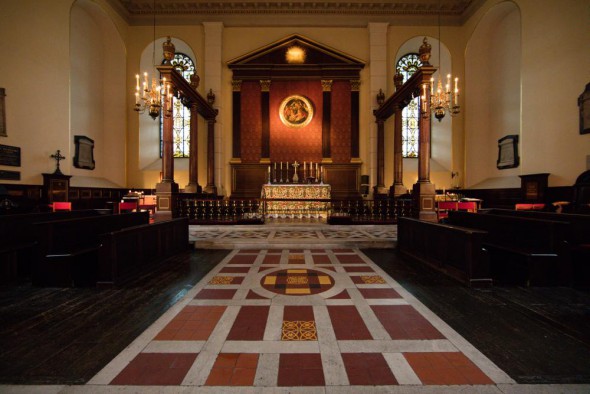 Original Raw file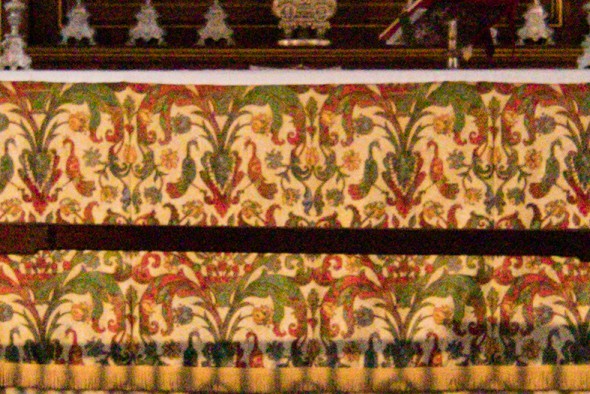 100% crop without noise reduction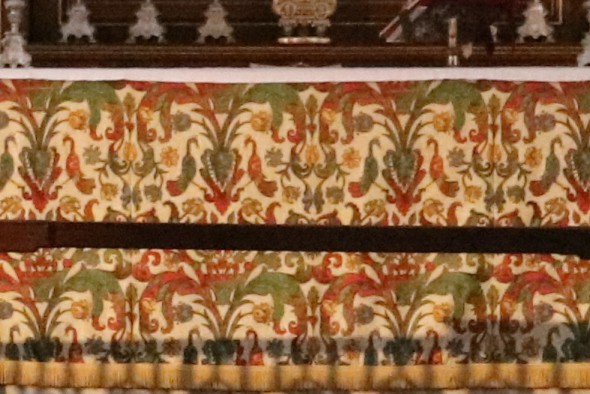 100% crop with noise reduction. Despite the visible noise at ISO 6400, images retain plenty of detail than can be successfully retained with careful post-processing
I found the EOS 5DS R's metering system did very well to keep exposure appropriate in a range of conditions, and I was particularly impressed to find backlit subjects correctly exposed, even when using the standard evaluative metering mode, a scenario which would tempt many other cameras into underexposure. Now and again, however, the camera did appear to be cautious when dealing with highlight details, leading to minor underexposure. Looking at the histogram of such images in post-production showed a safe range of around 0.5EV stops before details would be lost, but you can easily rectify this without penalty (or use either exposure compensation or bracketing as you shoot).
I found activating the camera's Auto Lighting Optimizer (ALO) helped to lift shadow details, and managed to do so without compromising contrast too much, although you may wish to combine this with slight tweaks to the camera's Picture Styles. Similarly, in post-production, while I found Raw files not quite as malleable as those from less populated full-frame sensors, I was still able to retain a very good level of highlight and shadow detail.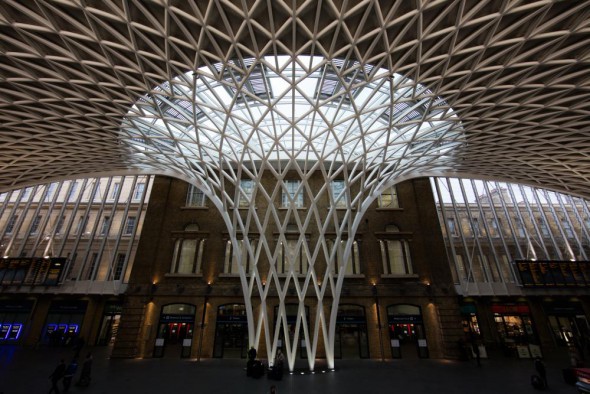 The highlights in the scene caused the camera to be somewhat cautious and underexpose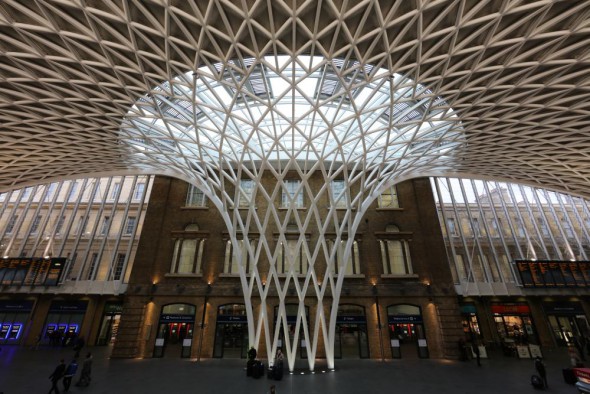 Setting the Auto Lighting Optimizer to Standard has lifted shadows a touch to bring to make the exposure more pleasing
Verdict
Using the Canon EOS 5DS R for an extended period of time makes you understand just why Canon chose to name the model as it did, rather than simply offer this as a mark IV iteration of its previous EOS 5D models. This is a camera that's clearly capable of very good results in the right hands, but it's not designed as an all-purpose upgrade for users of existing models.
The rise in pixels to 50MP is by itself enough to elevate the model to a specialist category; not only do you have to contend with camera-shake from hand-held use, and use high-quality lenses to do the sensor justice, but you'll also soon find that any back or front focusing issues, or indeed any lens issues at all, will be apparent when images are closely scrutinised.
On account of its densely populated sensor, the EOS 5DS R is perhaps not the best choice for use in low – or even moderate – light, with the EOS 6D or 5D Mark III being better suited for this. That said, when used in the kinds of conditions for which it's intended, the EOS 5DS R proves itself to be eminently capable of producing highly detailed images, with largely accurate metering, good colour reproduction and sound white balance performance.
In summary, a camera such as the EOS 5DS R belongs in the hands of someone who knows it will fit their work, and is prepared to understand its strengths to get the most out of it.
Pros
High resolution allows for capturing unprecedented levels of detail
Large, intelligent viewfinder
Ergonomic handling thanks to sophisticated design
Eminently capable autofocusing system
Cons
Unexceptional low-light performance
Best-suited for specialist work
Resolution makes lens issues glaringly obvious
No built-in Wi-fi
Canon EOS 5DS R: Key Specifications
50.6MP full-frame CMOS sensor, no AA filter
ISO 100-6,400
Dual DIGIC 6 processors
Full HD video (1920 x 1080 at 25p)
1/8000-30 sec shutter speed, bulb mode
3.2in LCD, approx. 1,040k dots
5fps continuous shooting
SD, SDHC, SDXC memory card (inc. UHS-I support)
845g
152 x 116.4 x 76.4mm
About the Author
Matt Golowczynski is a London-based photographer and technical journalist who has written for a range of print and online magazines. For more information and to see more of his work visit his website.
Related articles