We take a look at the improvements that Canon has made to its popular full-frame model for its new release: the EOS 6D Mark II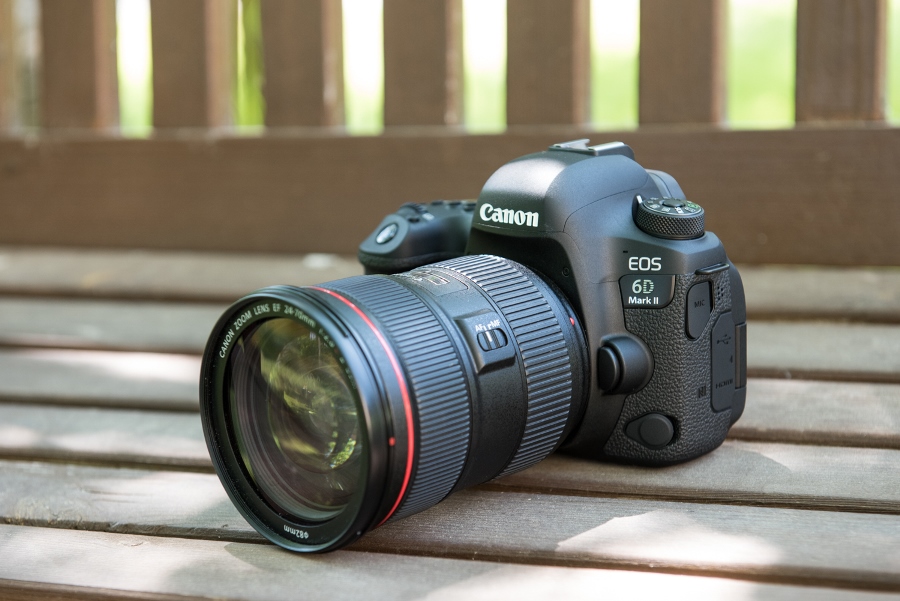 As Canon's smallest, lightest and most affordable full-frame DSLR, the original EOS 6D released in 2012 won over an army of photographers looking to move on from crop-sensor devices. But camera technology moves fast, and a lot has changed in the market during the five years that have passed.
Here to tempt enthusiasts once more, and fight off rival full-frame devices like Sony's A7 II and Nikon's D750, the 6D Mark II has finally been unveiled.
We'll be looking at the camera's core specifications and comparing them to those of the outgoing 6D, so read on to find out more…
Canon EOS 6D Mark II key specifications:
• 26.2MP full-frame CMOS sensor
• DIGIC 7 processor
• Maximum ISO of 40,000 (expandable to 102,400)
• 6.5fps burst shooting
• 45 point all cross-type AF system
• 3-inch vari-angle touchscreen
• GPS, Wi-Fi, NFC and Bluetooth
• Full HD (1080P) video recording at 60fps
Sensor and processor overhaul
The 6D Mark II is built around a new 26.2MP full-frame CMOS, which in terms of its resolution, sits between the 20.2MP sensor found in the original 6D and the 30.4MP chip found in the professional-aimed 5D Mark IV.
This pixel count is greater than that offered by Nikon's D750 and Sony's A7 II, enabling larger print sizes to be made from this camera's files than those of its rivals. Matched with this sensor is the DIGIC 7 processor that was also seen in Canon's most recently launched crop-sensor models, the 800D and 77D. This pairing of sensor and processor enables an improved ISO range that now maxes out at ISO 40,000.
While we're yet to fully test a final version of the device, we'd expect these changes to produce notably cleaner results at higher ISOs than was possible on the original 6D with its DIGIC 5 processor. The 6D Mark II has a top burst shooting rate of 6.5 fps, two frames faster than the old 6D, and only 0.5 fps less than that of the 5D Mark IV.
It may not be the brand's newest feature, but the Mark II also has Canon's anti-flicker mode, first featured on the 7D Mark II, producing more consistent exposures under artificial lights.
More advanced AF system
Adopting the same AF system that was found in the 80D, the 6D Mark II offers 45 accurate cross-type points across the frame, and operates down to light levels as low as -3EV.
In comparison, the original 6D similarly focused as low -3EV, but utilised an 11-point AF system that by today's standards is far more pedestrian. Twenty-seven of the camera's focus points will continue to operate at f/8 – great news for fans of teleconverters.
Touting Canon's Dual Pixel technology, the Mark II's AF should also perform much better when shooting using live view and recording video.
Vari-angle touchscreen
The 6D Mark II has a 3inch 1040K-dot vari-angle touchscreen for comfortable use at high and low shooting angles, and is the very first full-frame Canon DSLR to offer one. Nikon, Pentax and Sony all have full-frame models that offer non-fixed screens, so this addition is sure to please the many Canon photographers who have been calling out for one for some time.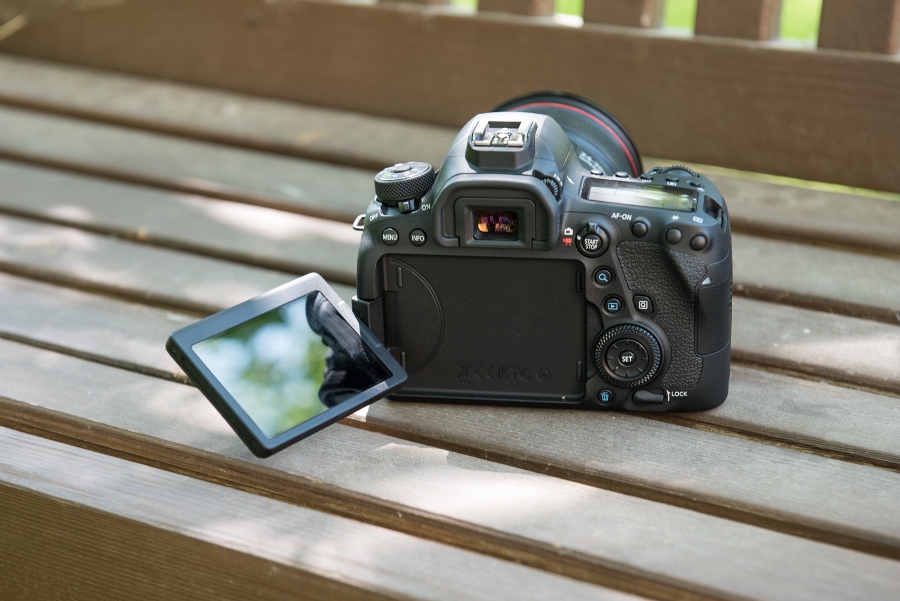 Touch control using this adjustable display works for the navigation of the device's entire menu system, as well as for image playback, touch focus and shutter – something that can frustrate on other devices. By contrast, the original 6D was fitted with a fixed, non-touch sensitive monitor.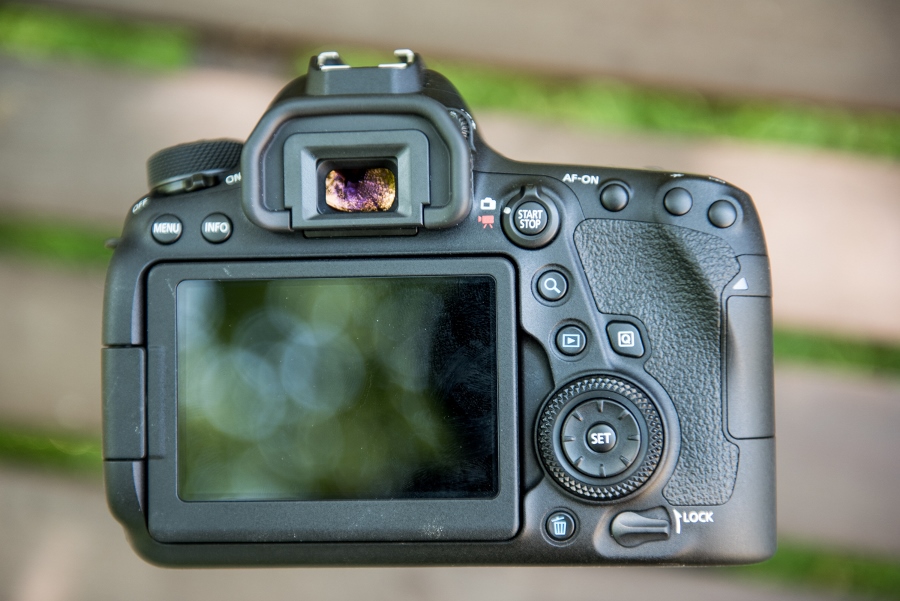 Improved connectivity
Like its predecessor, the Mark II touts built-in GPS for geotagging files. As far as enthusiast full-frames are concerned we've only seen this in the Pentax K1, and not in Nikon's D610 or D750, or any of Sony's A7 line of CSCs. For landscape photographers who like to track the exact spots in which their images were captured, this will be good news indeed.
Wi-Fi has also been maintained from the previous model, allowing for remote image transfer and camera control. Pleasingly, NFC and Bluetooth Low Energy (BLE) have now been added for faster connection establishment.
Some enhanced video options
Before its announcement there was strong speculation as to whether the 6D Mark II would be able to record 4K like the 5D Mark IV. While this isn't the case, there have still been various improvements to the device's video capabilities.
Full HD recording at 60fps is now possible, whereas the 6D provided only 30fps, and there's also the option to create 4K time-lapse movies in camera. 5-axis digital IS has been added for movies, stabilising the device's footage. Also, as on the 6D, this camera has an input for an external microphone, but omits one for headphones.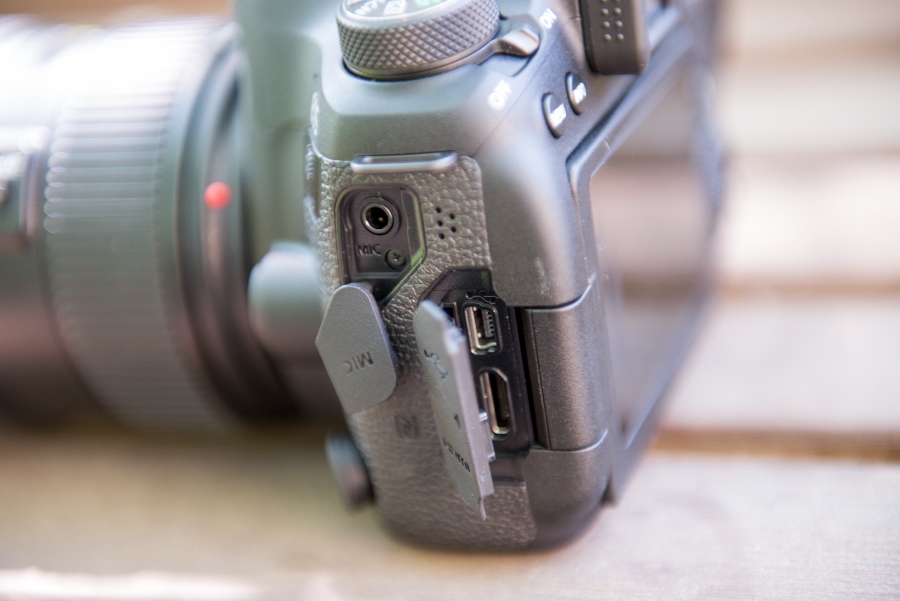 Handling
A deeper handgrip on the 6D Mark II provides a hold that, in my opinion, offers better purchase on the device and feels much more comfortable. It's still a relatively lightweight and compact model though, especially compared to the 5D Mark IV and 1 DX Mark II, weighing in at 765g (including battery and memory card) and measuring 144 x 111 x 75mm.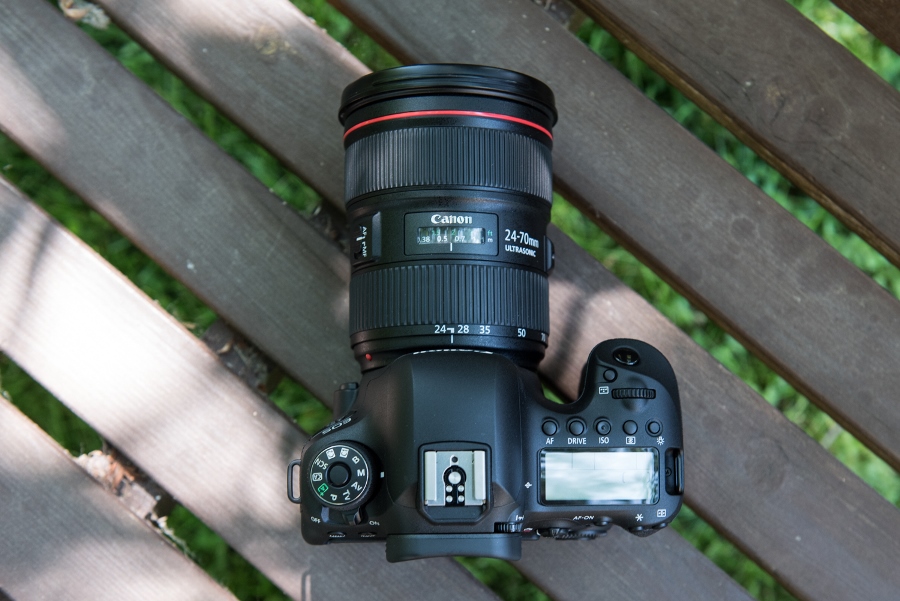 One area where the Mark II does fall down slightly compared to Nikon's D610 and D750 is its lack of a second card slot, something that was also missing on the original 6D. While some users may deem a second slot as non-essential, others are likely to bemoan the continued inability to back up their files automatically while shooting, save JPEGs in tandem with RAWs, or simply just increase storage capacity with an additional card.
Able to capture 1,200 images from one full charge, the Mark II also touts a 10% increase to battery life over the Mark I.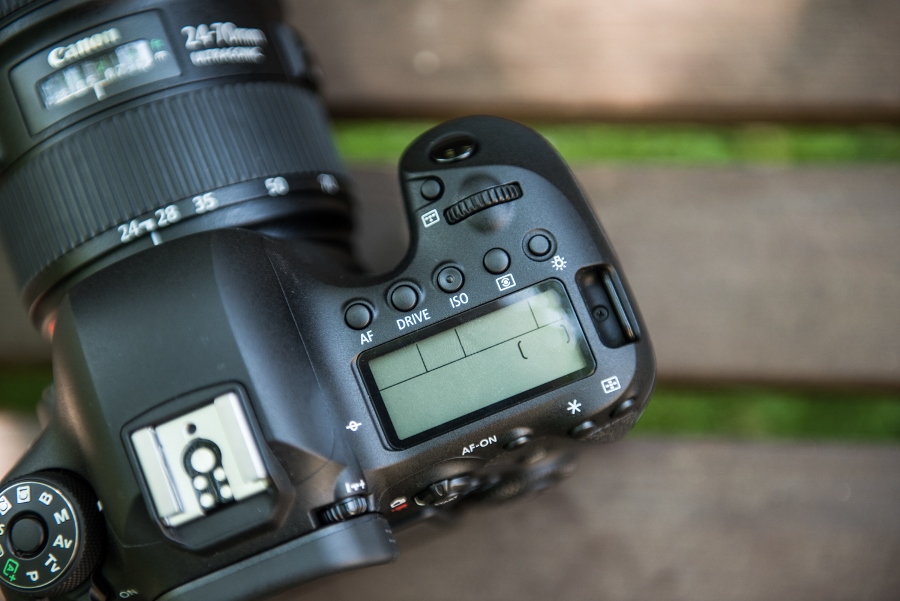 Early verdict
Improvements across the board come together to make Canon's 6D Mark II a highly competitive offering that takes the brand's popular enthusiast model right up to date.
A solid sensor and processor, great autofocus system and plenty of connectivity options mean that this camera should perform admirably. Some users may have anticipated more advanced video functionality, but for those who predominately capture stills, this device won't disappoint.
The original 6D was the ideal next step for Canon shooters looking to embrace the benefits of full-frame, and the Mark II will do the same again for a new generation. For those looking to upgrade from the original, the difference in 5 years of performance enhancements will be immediately noticeable.
About the Author
Matt Higgs has worked for Practical Photography and Digital Photo magazines, and his live music images have been featured in numerous respected music publications including Rock Sound, Guitarist, Guitar Techniques and Akustik Gitarre. www.matthiggsphotography.co.uk.