The Canon PowerShot G1 X Mark III is the first APS-C compact with a zoom lens, and it borrows plenty of features from Canon's EOS DSLRs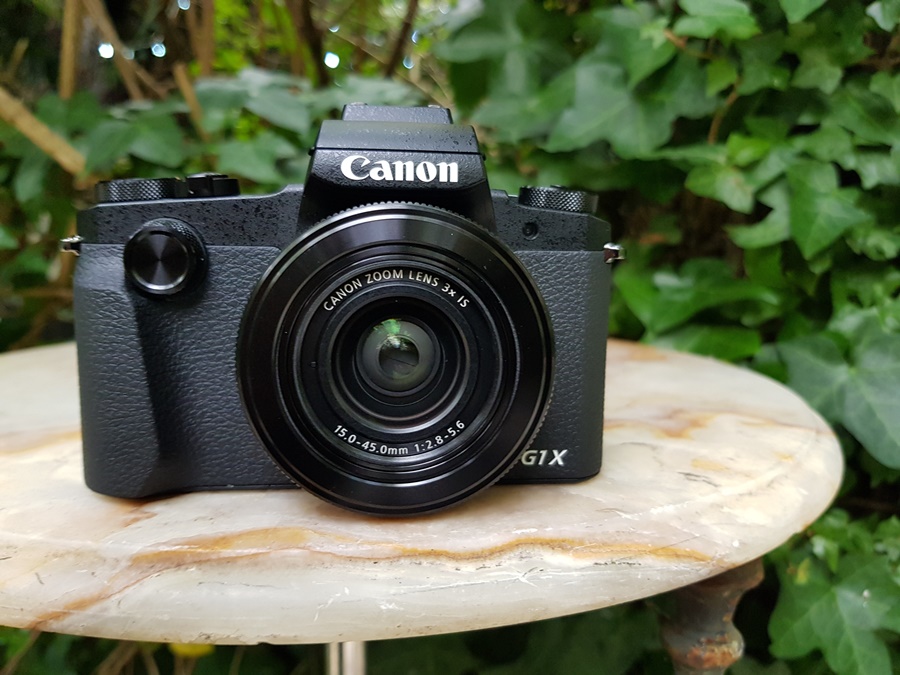 Key features:
• 24.2MP APS-C sensor
• 24-70mm f/2.8-5.6 with in-built ND filter
• DIGIC 7 processor
• 401g with battery and card
• Dual Pixel CMOS AF
• Full HD 60p video
• 7fps with AF tracking; 9 fps with focus fixed
• Wi-Fi, NFC, Bluetooth
• 3.0 vari-angle LCD, 0.39 type EVF with 2.36million dots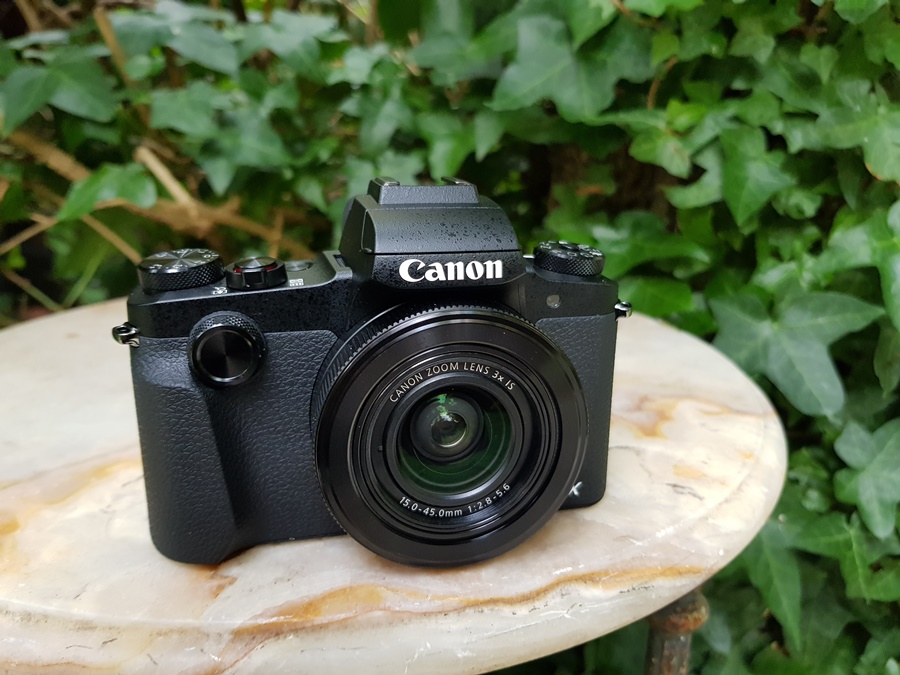 Continuing the successful G line of premium compacts, the Canon PowerShot G1 X Mark III carries some impressive specs in a compact body that's significantly lighter than its predecessor, the Mark II. It also borrows a few features from Canon's DSLRs, making for a compact that should suit advanced users looking for something with a little more kick.
In our first look review, we run through the camera's key specs and features…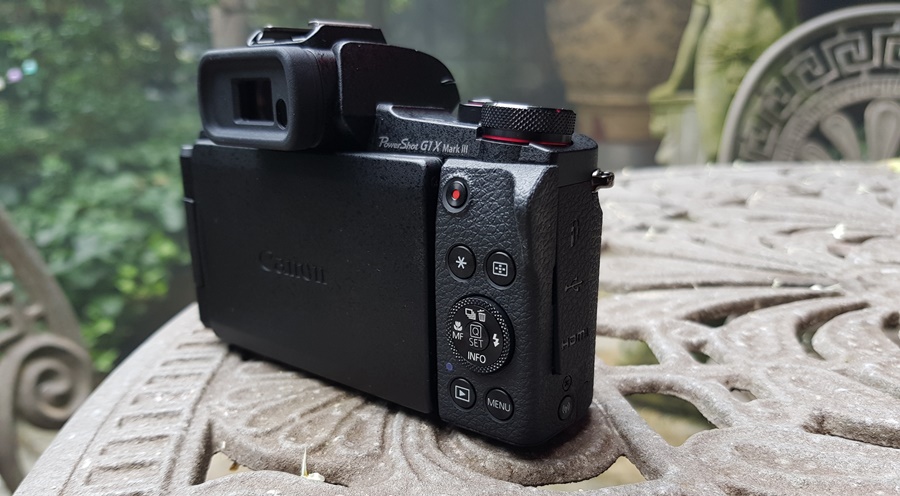 What's inside?
The Canon PowerShot G1 X Mark III carries an APS-C sensor, and is the first compact to pair such a sensor with a zoom lens. The sensor resembles that of the Canon 80D, marking the G1 X Mark III out as one of Canon's higher-end compacts.
It also comes packing a DIGIC 7 processor, which ensures fast processing times and strong low-light capabilities.
It uses Canon's Dual Pixel CMOS AF, and carries Dual Sensing Image Stabilisation, which Canon says should allow the user to regain up to four stops of shutter speed.
The camera borrows its shutter release from another of Canon's high-end EOS DSLRs – the Canon 6D Mark II – and is capable of burst shooting at up to 9fps with focus fixed, and 7fps when using AF tracking.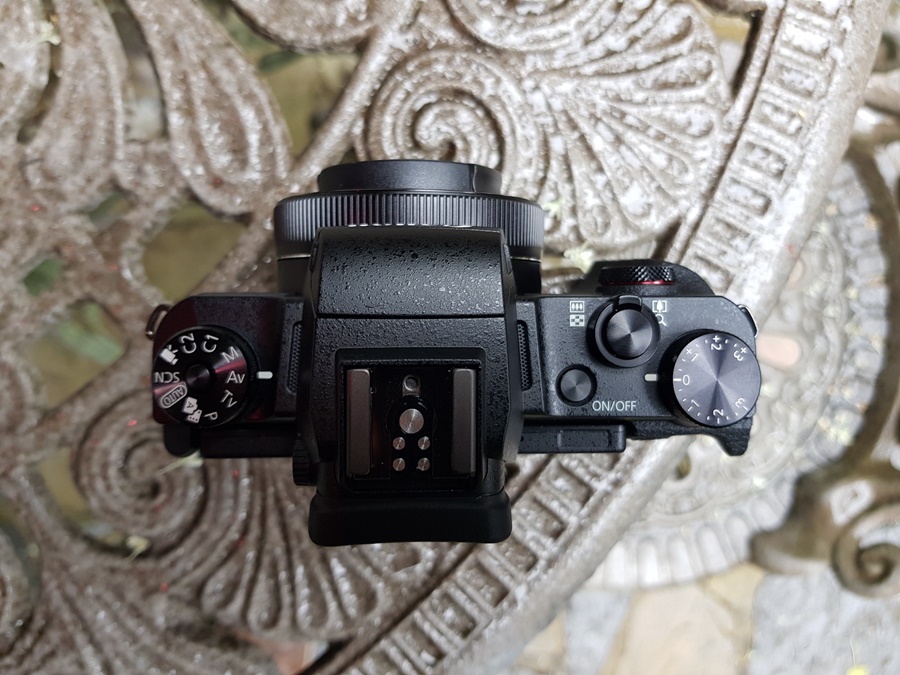 Video shooters take note – there's no 4K, but the G1 X Mark III shoots Full HD video at 50p, with low noise, full AF functionality and 5-axis image stabilisation. It's also now possible to control video functions via Wi-Fi.
On that note, the G1 X Mark III is of course fully connected, with Wi-FI, touch NFC and Bluetooth. The Bluetooth comes with a nifty new feature – once you've paired a device with the camera once, you can subsequently use that smart device to access your images even when the camera is turned off.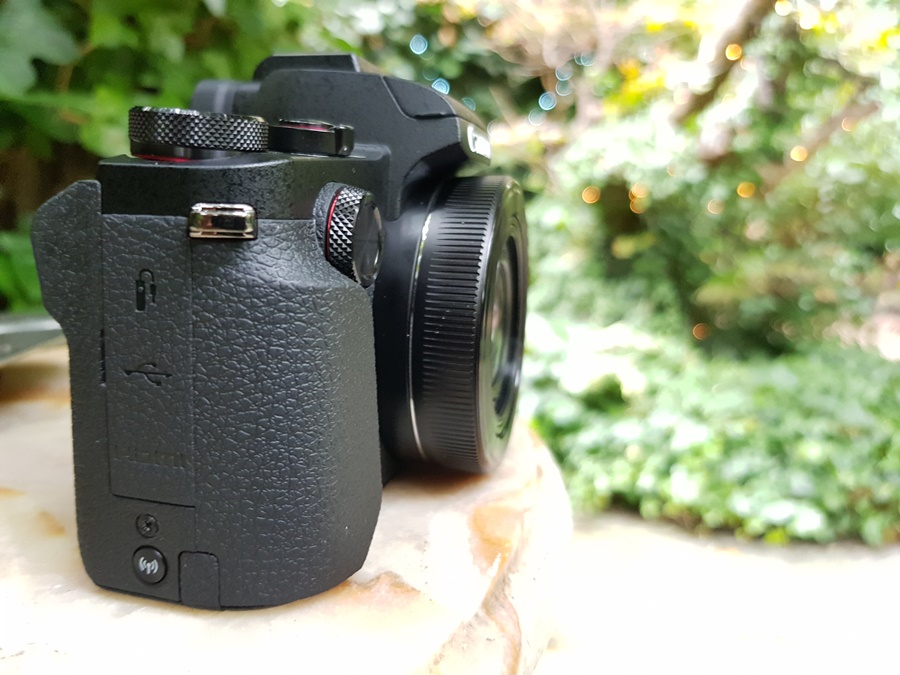 Build and handling
Canon has focused on making the upgrade smaller and lighter than its predecessor – the PowerShot G1 X Mark III is 27% lighter than the Mark II, weighing in at 399g.
The lens on the camera's front is a 24-70mm f/2.8-5.6 model and comes with a built-in ND filter. A smooth, silent, continuous focus ring allows for intuitive manual focusing – useful for video.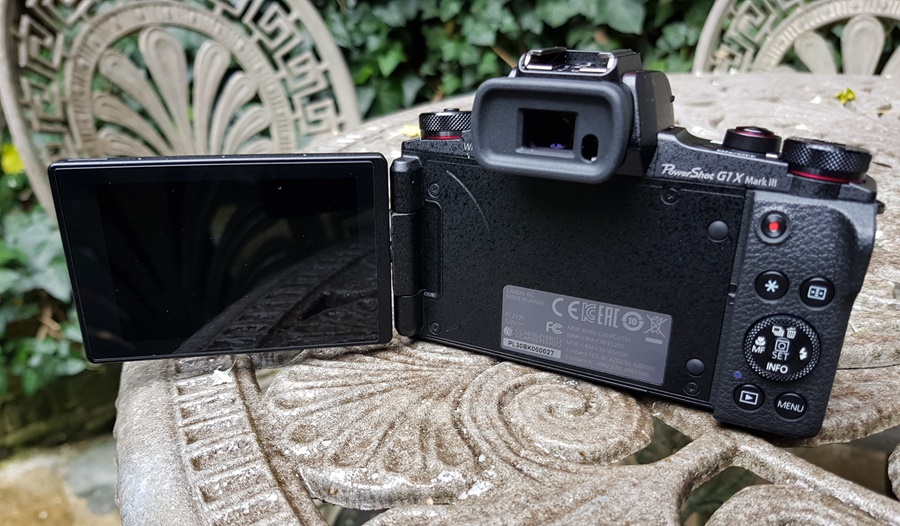 On the rear is a 3.0 vari-angle LCD screen, with full touch functionality. Canon has added touch-and-drag autofocus to the rear screen, allowing users to quickly and intuitively adjust focus points. The camera also has a 0.39-type EVF with 2.36-million dots of resolution.
The camera is dust- and drip-resistant, borrowing its weatherproofing from the EOS 80D.
First impressions
We had some time to try out the Canon PowerShot G1 X, and we were impressed. Having a high-quality zoom lens paired with such a generously-sized sensor allows for a great deal of creative freedom.
The camera is small and light enough to use one-handed, and this plus the vari-angle screen makes it a cinch to shoot at unusual angles and from varying heights. The handgrip is comfortable and feels secure.
A feature we particularly enjoyed was the touch and drag focusing – it's a really enjoyable way of using the LCD to shoot, and quickly we found ourselves naturally defaulting to using it to select our focus points.
The camera we had to play with was a pre-production beta model – we can't wait to get our hands on a full version when sales start in November.