Epson's top-of-the-range P600 combines a nine-ink system with Wi-Fi and a touchscreen, but is its print quality as impressive as its specs? Vincent Oliver finds out.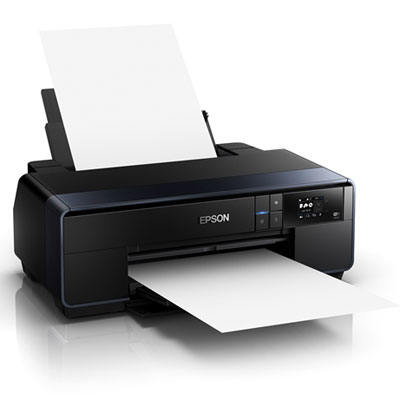 Although multifunctional printers are popular for the home user, they're not necessarily going to produce the best photographic prints. For the photographer who wants the best possible photo quality, a single-function printer should be the first choice.
Epson has been producing high-quality photo printers for 15 years and has just added the SureColor SC-P600 A3+ to its portfolio, a single-function model that currently sits at the top of the company's range.
The P600 uses nine Epson UltraChrome HD pigment inks, which, according to the company, ensures that prints will not fade for 200+ years when used in conjunction with Epson-recommended media. It can print on media sizes from 3.5in x 5in up to A3+, plus CD/DVD labels and 13in wide roll media. There's also a fine art media paper path for thicker specialty media and board up to 1.3mm thick.
On first impressions this seems to be the ideal printer for both the enthusiast and professional photographer – let's put it to the test.
Features
The P600 is supplied with a full set of inks – Yellow, Vivid Light Magenta, Light Cyan, Vivid Magenta, Cyan, Light-Light Black, Light Black, Photo Black and Matte Black – and each contains 25.9ml of ink, although as these are used to prime the ink tubes and print heads, they may not necessarily be a good indication of how many prints can be obtained from replacement ink cartridges.
The P600 allows you to print via the top-sheet feeder on media sizes from 3.5in x 5in through to A3+, as well as on 13in roll paper. A front media path, meanwhile, takes single sheets of fine art paper and media up to 1.3mm thick, with CD/DVD label printing also possible with the included tray.
Connectivity is via High-Speed USB 2.0 or Ethernet ports, as well as Wi-Fi Direct; this allows you to transmit photos directly from a Wi-Fi-enabled camera or mobile device (although most photographers will no doubt want to print from their computer or image-editing application). A 2.7in colour touchscreen display also provides information on ink levels, maintenance and settings to use for various media types.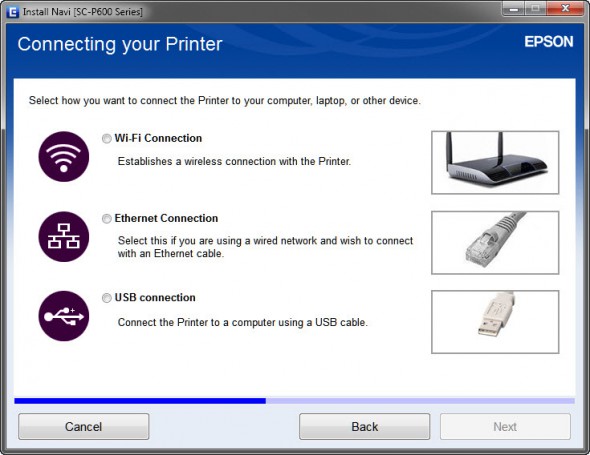 To the back of the unit is the top-loading media feeder, which holds up to 30 sheets of photo-quality paper. This is a three-section telescopic gravity feeder tray with two rubberised grips to avoid paper slippage, and, when collapsed, it also forms the top cover to prevent dust and other objects falling into the works. A smooth action paper guide is also used the keep the paper from skewing.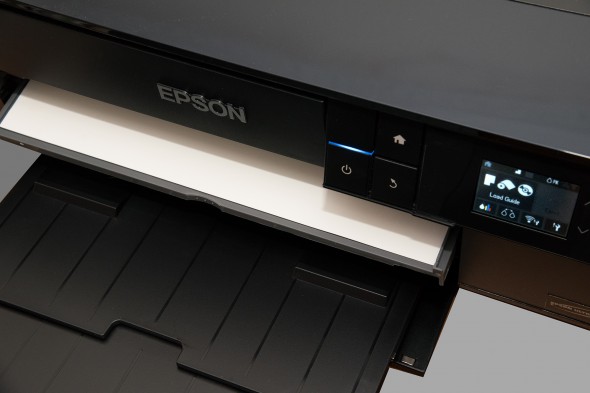 A two-section media catcher is at the front of the printer, and this folds away to form the front cover. Also located at the front is the single-sheet media path feeder that's designed for fine-art paper and thicker board. Fine-art and board media are fed in through the front and make their exit via a rear support tray. The rear support tray is opened by pushing it down; this has a slightly clumsy feel, but once you get used to it it works okay.
There are also two slots at the rear for attaching the roll-media holders. These enable you to print on 13in wide roll media, which is ideal for printing panoramic photos. From past experience, I have found it hard to uncurl this media, especially with prints made from near the end of the roll. This is due to the tight curl of the paper, although mounting the prints onto board solves the problem.
The printer has a native resolution of 1440dpi and a maximum resolution of 5750 x 1440dpi (albeit this is an interpolated resolution). To obtain the best quality you need to use resolutions that are divisions of 1440 (ie 720, 360 or 180dpi). This avoids a screen clash (moiré), although in most cases this will not be noticeable.
Setting up
Setting up is straightforward; you simply power the printer up, select the language from the drop-down list displayed on the screen and open the cover. You need to shake each cartridge before fitting as this ensures that the heavy pigment ink particles are circulated. Each ink slot is colour coded and each cartridge has its own moulding, so there's no chance of accidentally fitting it in the wrong slot.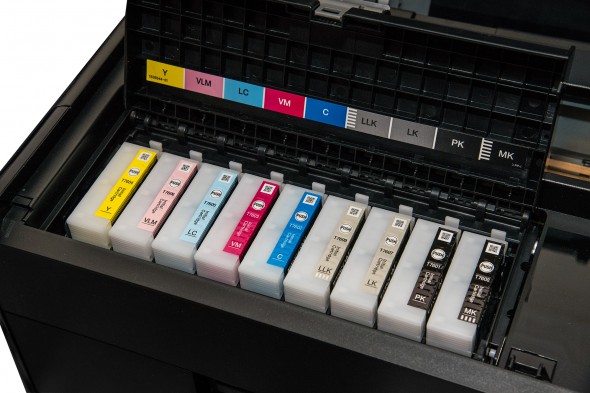 The initialisation process takes about eight minutes, after which you can install the printer drivers and software and connect the printer via USB or Ethernet when prompted. The software includes Epson Print CD and Epson Easy Photo print, and you have the option to select the items you want installed.
Operation
The printer is well designed and feels robust, with the trays and telescopic action very smooth and no force required to move these. The front control panel can be swivelled out to a 45-degree angle for easy viewing. The panel contains a 2.7in colour touchscreen, with up and down arrow keys for menu navigation next to this.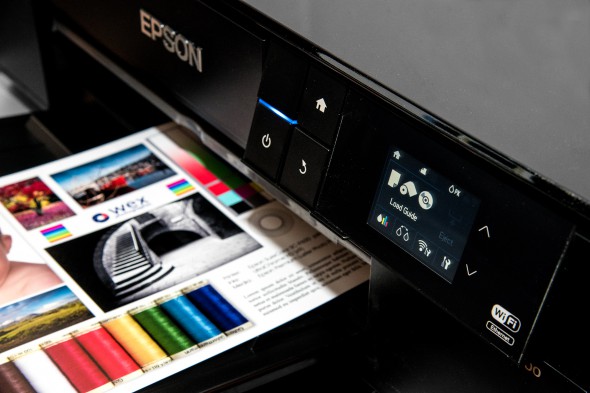 The printer has just three buttons: Power On/Off; a Back button to return to previous menu screen; and the Home screen button. There is room for four buttons, and I'm surprised that Epson has not incorporated a Paper-reject or Cancel print button, although that option is available via the LCD screen.
The menu screen contains all the necessary controls such as media selection, Wi-Fi connection, CD/DVD label printing, black ink selection and low ink warning. Operation of the P-600 is very simple and most users should be able to get to grips with printing without having to refer to the online PDF manual.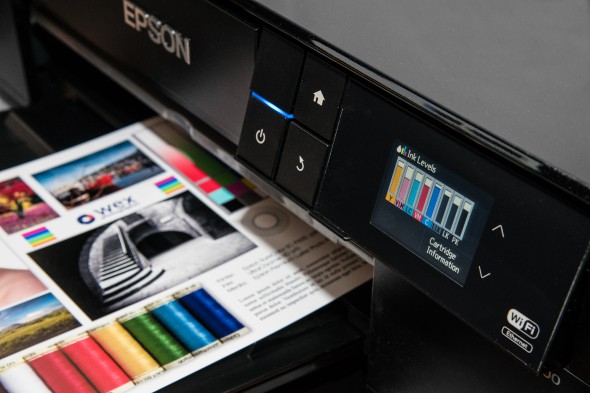 CD/DVD label printing is a feature I use often when producing DVDs for clients as it gives discs a professional feel. Using the CD/DVD tray is simple although each disc has to be fed in manually; this is fine for low-volume printing, but for quantity printing (50-100+ prints) a dedicated printer would be a better choice. The Epson Print CD software is more than adequate for producing simple layouts, and for more complex designs you can use your image-editing application to create the required layout and import this into Epson Print CD as a background image.
Printing
The first test prints were produced using Epson Premium Luster Photo Paper with the 'Printer Manages Colours' setting in Photoshop. This forces the printer to use the canned profiles that are installed with the driver. Printing times are reasonable; from print drop to final exit, using the High Quality setting, an A4 print took 2mins 10secs while an A3+ print took 4min 15secs.
The overall print quality is excellent, although the baby portrait (below) displays a very slight magenta cast. This can be easily cured with an adjustment curve by adding a small amount of green and red. The resulting adjusted print displayed more accurate colours throughout. A quick word about this: as photographers, we make adjustments to an exposure based on how we want the final picture to look, although in most cases, the camera's metering system produces a good exposure. The same applies with printing; the printer profile manages colours well in most cases, but every now and then you may need to make a slight tweak in order to produce the colours you want. In an ideal setup, you should be able to print what you see on the screen, but in my many years of experience, this rarely happens (unless you use a custom profile).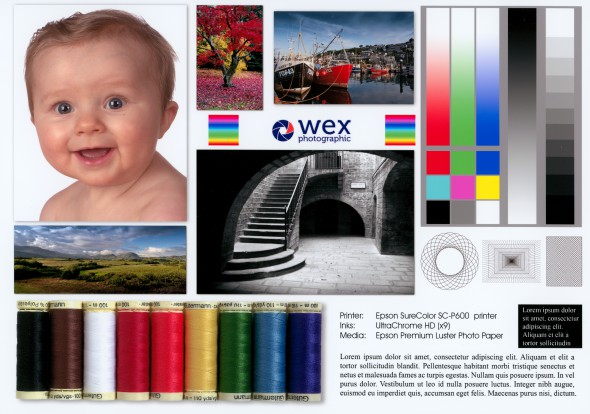 Looking at the test print in detail, the cotton reels maintain detail in both the black, brown and white reels, with all the threads clearly defined. The yellow and red reels display vibrant colours, while the green and blue reels display an almost three-dimensional quality. The colour swatches are not as vibrant as those produced by the combinations of a dye-ink printer and glossy photo media, but they are good, solid colours nevertheless. The RGB and grey gradients are very smooth from white to solid colour, and no banding can be seen even under high magnification. This is due to the 2-picoliter ink drop size and Epson Variable Ink Technology.
The black and grey patches are neutral, with no visible colour shift, and each grey patch shade is clearly defined. The central black-and-white photograph is outstanding, with detail retained in shadow areas and no over-inking of black ink under the arch, while the stonework is well defined. The highlight areas in the steps have also kept their detail throughout. The neutral greys are due to the use of the Light Black inks; most colour printers use a combination of the colour inks to produce a grey tone, and if this combination is not correct then a colour cast can be introduced. In most cases, a good profile should fix this.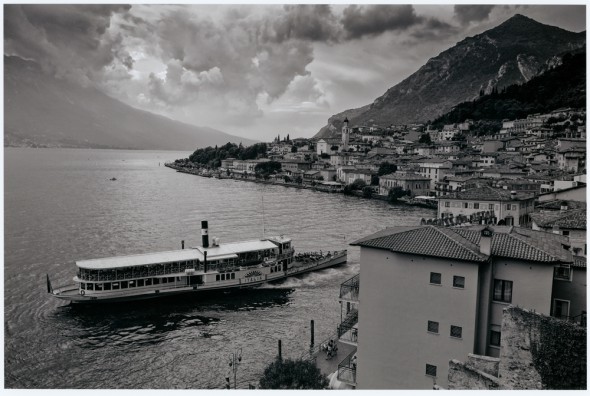 Although there are four black inks, only the Photo Black or Matte Black is used at any one time. The printer automatically switches between Matte and Photo Black inks when you select the media type in Print Properties, or you can make the selection via the LCD control panel. A small amount of ink is purged when changing between the Black inks to clean the print head and ensure the correct inks are used with the selected media. The switching process from Matte to Photo Black uses approximately 3ml of ink, while the reverse process uses approximately 1ml of ink.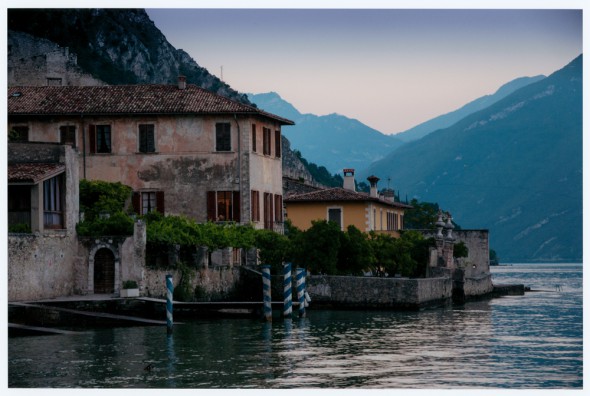 One thing to keep in mind about printing with pigment inks is that they do not penetrate the micro pores in the media as dye inks do. Instead, pigment ink particles lay on top of the paper. When using glossy papers this can cause a gloss differential, which means you will see the glossy surface of the paper (white areas) where ink has not been applied and a slightly matte area which has had ink applied, when looking at the print from an angle. Using matte or lustre media will minimise this effect.
Conclusion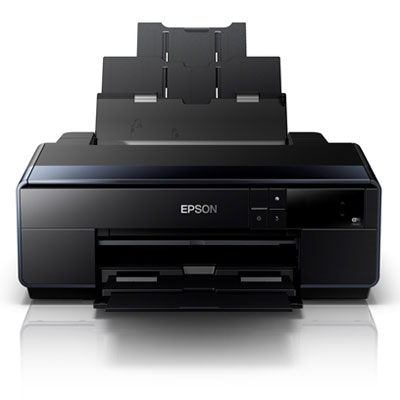 This printer has been designed with the professional photographer in mind. The build quality is exceptionally good, and Epson has not cut corners on the quality of materials used. Print quality is outstanding too, especially with black-and-white printing. Due to the cost of the pigment inks I would not recommend this as an everyday workhorse printer – ie for document printing – but I have no hesitation in highly recommending this for photographic printing.
Pros
Sturdy build
Print quality
Longevity of prints
Cons
Cost of inks
No USB 3.0 port
Epson SureColor SC-P600: Key Specifications
A3+ maximum print size
5760 x 1440 dpi
Pigment-based Epson UltraChrome® HD ink technology
9 inks (Photo Black, Cyan, Vivid Magenta, Yellow, Light Cyan, Vivid Light Magenta, LightBlack, Matte Black, Light Light Black)
CD/DVD printing
100Base-T Ethernet, Hi-Speed USB 2.0, Wi-Fi, Epson Connect™
Windows® 8 (32-bit, 64-bit), Windows 7 (32-bit, 64-bit), Mac OS® X 10.7.x, 10.8.x, 10.9.x, or later
616 x 369 x 228 mm
15.8kg
Included: Power Cable, Nine UltraChrome HD ink cartridge (Photo Black, Cyan, Vivid Magenta, Yellow, Light Cyan, Vivid Light Magenta, LightBlack, Matte Black, Light Light Black), Roll paper holders, CD print tray and software, Accessory box. *USB and Ethernet cables not included
About the Author
Vincent Oliver is a professional photographer and technical journalist, who's work has featured in a number of magazines and newspapers. You can see more of his work on his website.
Related articles